Where to Live in NYC: Ultimate Neighborhood Guide
Written by Becca
•
Updated on September 10th, 2023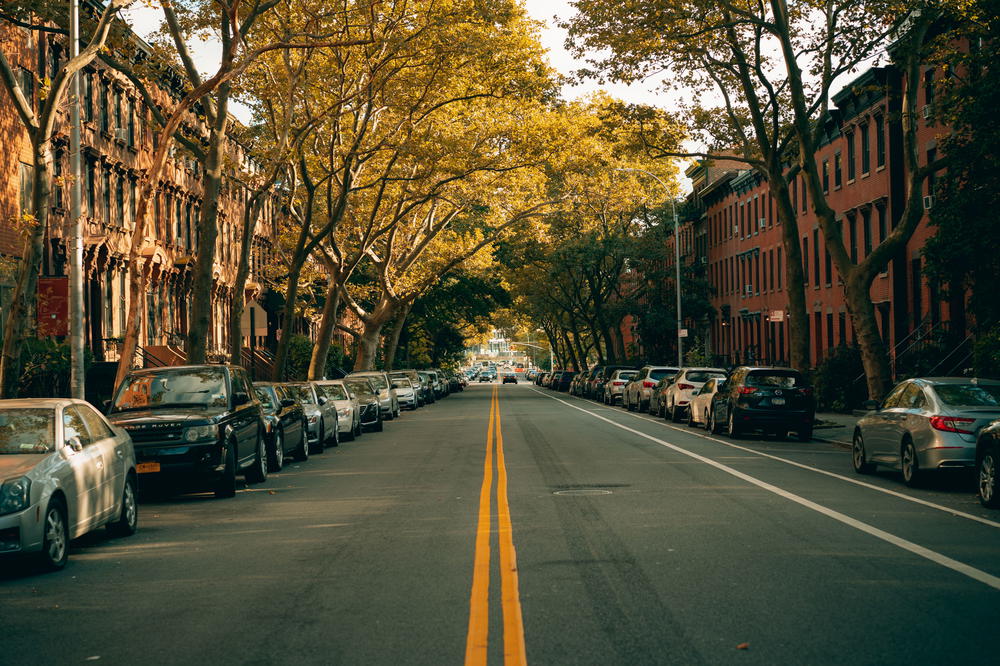 You need tips for how to pick the best NYC neighborhood before you move to New York City! Decide where to live in NYC with our New York neighborhood breakdown guide.
This article may contain affiliate links. We earn a small commissions when you purchase via those links — and it's free for you. It's only us (Becca & Dan) working on this website, so we value your support! Read our privacy policy and learn more about us.
Are you about to move to NYC and you're now wondering which neighborhood is best for your lifestyle? Do you need a final list of tips before signing a lease to rent an apartment, and you need to confirm that your favorite neighborhood definitely has the right vibe?
You're in the right place, because today we're talking about "New York neighborhoods: explained," the stereotypes of the NYC neighborhoods and which neighborhood is best for moving to (for you, of course).
People move frequently in NYC (we even wrote about the best moving tips!) so knowing where to live in NYC is important.
If you're wondering why I'm qualified to break down the NYC neighborhoods in this guide to help you decide where to move, it's because I have lived in three out of the five boroughs of New York City (and in New Jersey, too).
Not many people can say that, so that's where my authority on the topic comes from.
Dan and I both moved to Manhattan in 2013. Combined, we've lived in and spent time in almost every neighborhood in Brooklyn, Manhattan and Queens (and we can prove it in photos) and so, we are excited to share our thoughts on how to pick the best neighborhood to live in when you move to New York City.
Let's learn all about picking the neighborhood that fits your style, culture and budget.
Manhattan
Manhattan is New York, NY, and it's where you'll find the most action, density, options for transit, tallest buildings and high prices. I hope we have time to pack in every neighborhood in Manhattan, but we're definitely going to do our best. You can check out our photo gallery of Manhattan to get a sense of how it looks!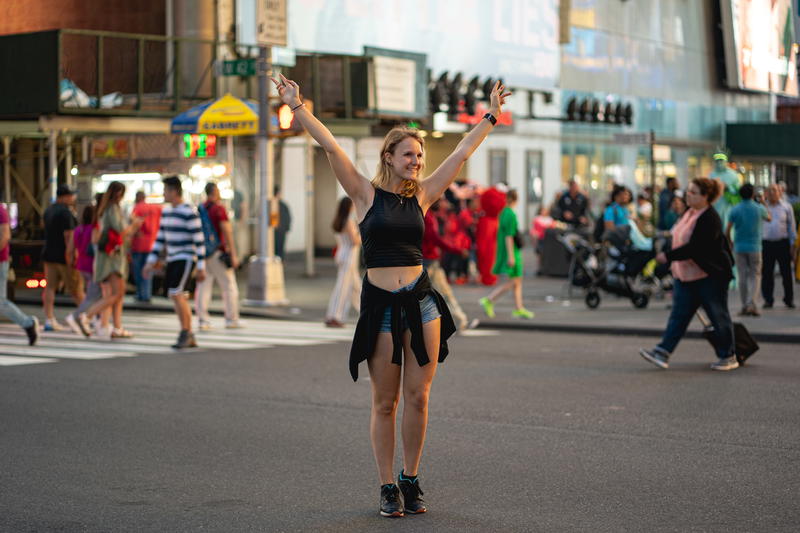 West Village
The West Village is the most charming of Manhattan neighborhoods, with its narrow streets with historic names, many of which are cobblestone and have federalist colonial row houses and brownstones. If you're lucky enough to afford living in the West Village (as it is one of the most expensive NYC neighborhoods to rent or buy apartments in), you'll be enjoying top restaurants, bars, architecture and culture.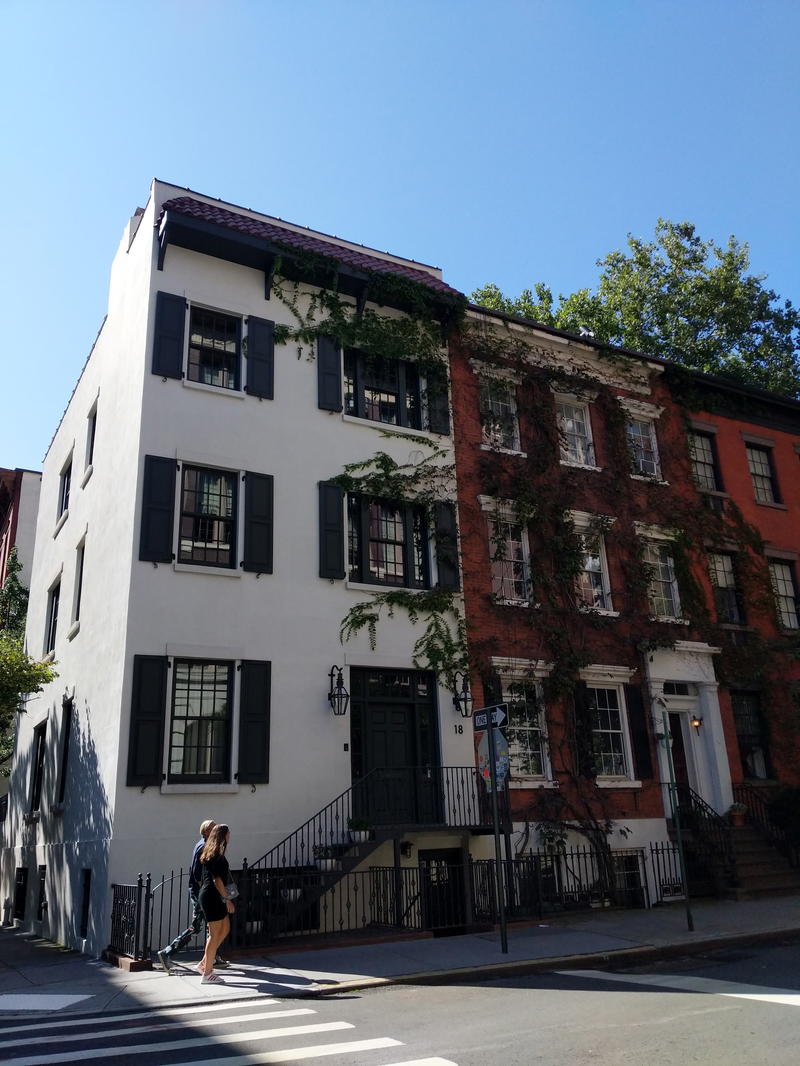 Being one of the priciest NYC neighborhoods to live in, you won't come by many "deals" here for living, and apartments are famously small, tight and old. Be prepared to pay top dollar for renting an apartment, but for living a very classy lifestyle.
Greenwich Village
Greenwich Village, or "The Village," is where NYC goes to Washington Square Park, restaurants and bars on MacDougal and lots of action near NYU. With historic streets like Washington Mews and no shortage of people-watching, The Village is a very desirable NYC neighborhood for living.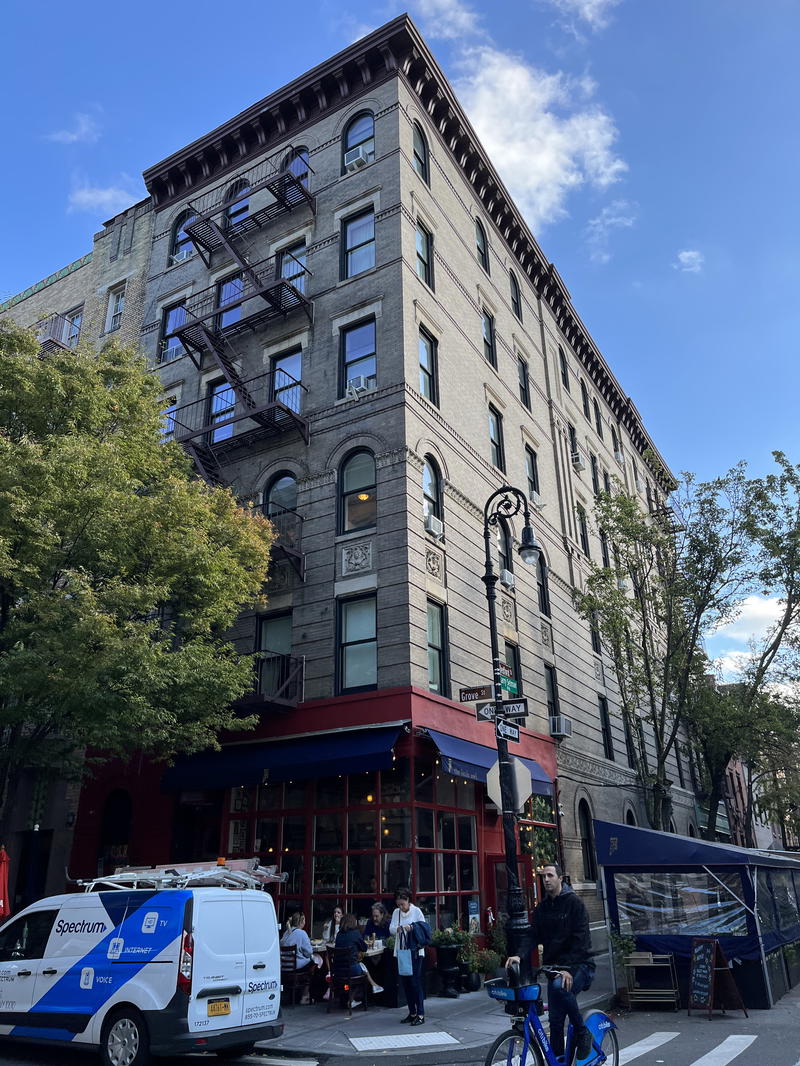 Is it cheap? Not quite. The Village is one of the more expensive NYC neighborhoods to choose to rent or buy property in, and apartments are mostly old historic walk-ups with few amenities, or rather expensively-priced new builds and a few high-rises.
East Village
The East Village became famous in the Broadway musical "Rent," and in the last two decades, its personality as a fun, young and happening place has attracted heaps of young people, young professionals and singles.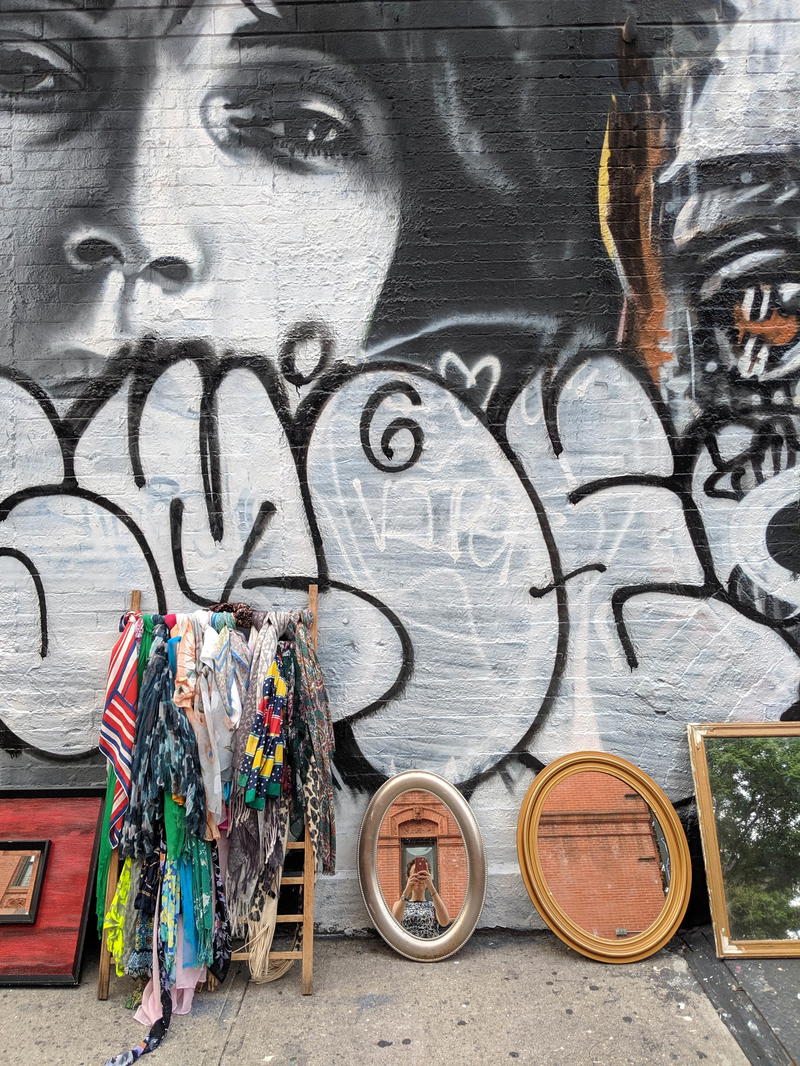 For East Village living, you will still be paying "Manhattan prices," and if you find a deal, it's likely to lack amenities like a dishwasher, laundry in building, outdoor space or doorman. The draw of the East Village is its quintessential quirky NYC feel, and you'll see lots of options for shared apartments with multiple bedrooms for roommates.
Alphabet City
Alphabet City (or shorter, ABC City) is east of the East Village, starting after 1st Avenue with "Avenue A," reaching to Avenue D in the teen streets (14th St. to 1st St.). In the last ten years, it has grown to attract young people just like the East Village, but with a few more deals on price, given that it is only bound on its extremities with access to popular subway stations like the L train.
Given the grunge (and newer face of remodels) in Alphabet City, you'll see prices cheaper than the East Village proper, but again, be prepared to see old units with no amenities, and still, lots of options for sharing apartments with roommates, if you are looking to rent. A bonus is that there's no shortage of restaurants, bars, cafes and shopping here.
Meatpacking
You may think: a neighborhood called "the Meatpacking District?" Yes, this was the former industrial neighborhood with river access where NYC literally unpacked its meat shipments 100 years ago. Since the 2000s, it has become a flashy district with luxury shopping, luxury apartment developments, luxury hotels and luxury name brand restaurants.
As for renting and buying, Meatpacking is one of the more expensive Manhattan neighborhoods. While units won't be huge, they may have nice views of the river or of the rest of the city.
NoHo & NoLiTa
NoHo (North of Houston St.) and NoLiTa (North [of] Little Italy) are super trendy neighborhoods where visitors will find themselves in a loveable haven of restaurants and shopping, and locals will enjoy for a very central location in the middle of the city between Midtown and Downtown.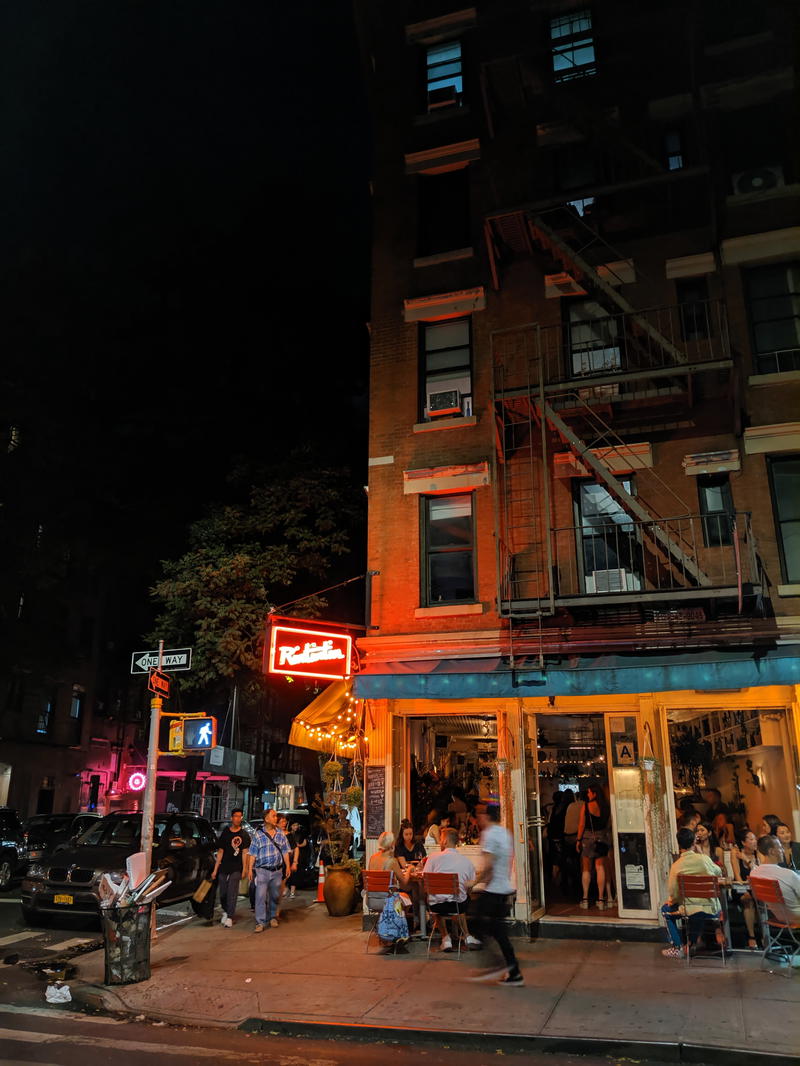 NoHo and NoLiTa come at a price, so be prepared for renting and buying prices on the higher side, for very little space, given the historic walk-up buildings that define this picturesque nabe.
Little Italy
Little Italy! This one should explain itself: tourists. I did have a coworker who lived in Little Italy, and the fact is that this is a hugely fun neighborhood to live in for young people and singles who have the patience for small apartments and potential street noise due to the strong character of restaurants, festivals and visitors in this area.
Like NoLita, but perhaps even more to the same extent, real estate in Little Italy is old, historic, narrow with many old walk-ups. You could find a small one-bedroom apartment or studio, or a renovated apartment averaging $2700 per month for renting.
Chinatown
Real estate gets slightly cheaper for renting, in Chinatown, which is a large area below Canal Street famous for its Chinese culture and culture from other parts of Asia as well (Taiwan, Hong Kong, Vietnam). Here, you'll find lots of tourists, many vendors selling fake bags on Canal Street, shopping streets like Mott and Mulberry and a lot of great food!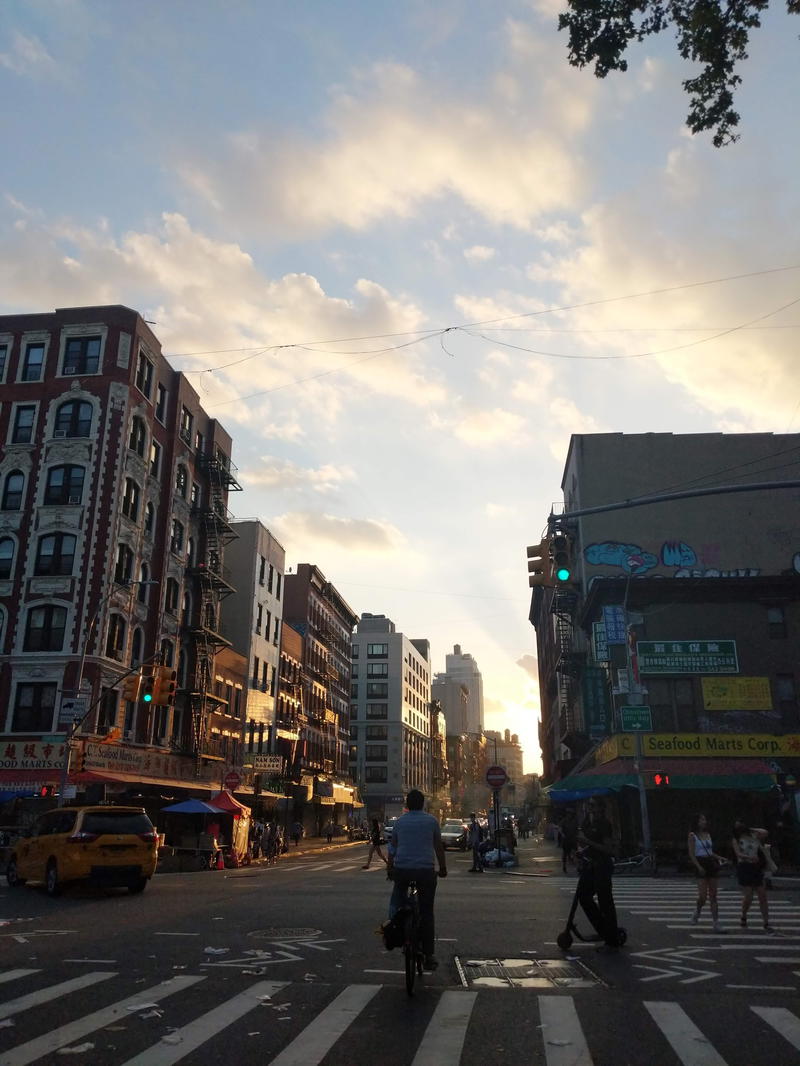 For renting an apartment in Chinatown, you can expect lots of old walk-ups, but some have renovated interiors. I've been in some apartments in Chinatown, and they can be good deals on paper, but beware of small spaces, a lack of amenities in old former tenement buildings and a bunch of street noise.
SoHo
SoHo is like the creme de la creme in Manhattan, and this area is incredible for architecture, dining, restaurants, cafes, bars and shopping galore. It's no wonder that tourists love SoHo and that SoHo is a destination for fashion.
Reflecting this, SoHo is no bargain for renting or buying. Historic buildings are beautifully-detailed from the outside, and come at a price to match. The prices vary greatly, from $6500 for a 3-bedroom to $14,000 per month for a 3-bedroom with amenities in a luxury new renovation on the next block.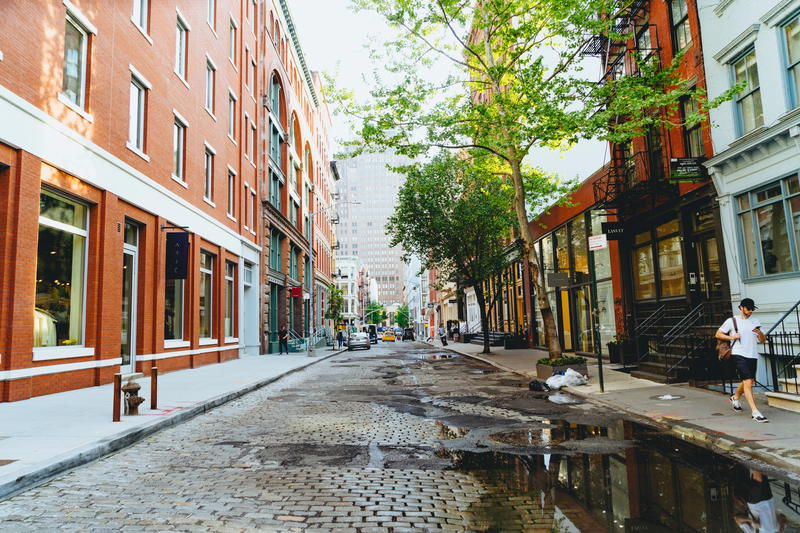 The Bowery
The Bowery is tangential to the Lower East Side and NoLiTa, the Bowery itself is a main thoroughfare street with a lot of restaurants and hotels, along with some houseware wholesale shops and a bunch of heavier-industry stores, which make it a bit of a funky place. Nevertheless, the Bowery is a central street to some very attractive neighborhoods and for this reason, real estate is a pretty penny.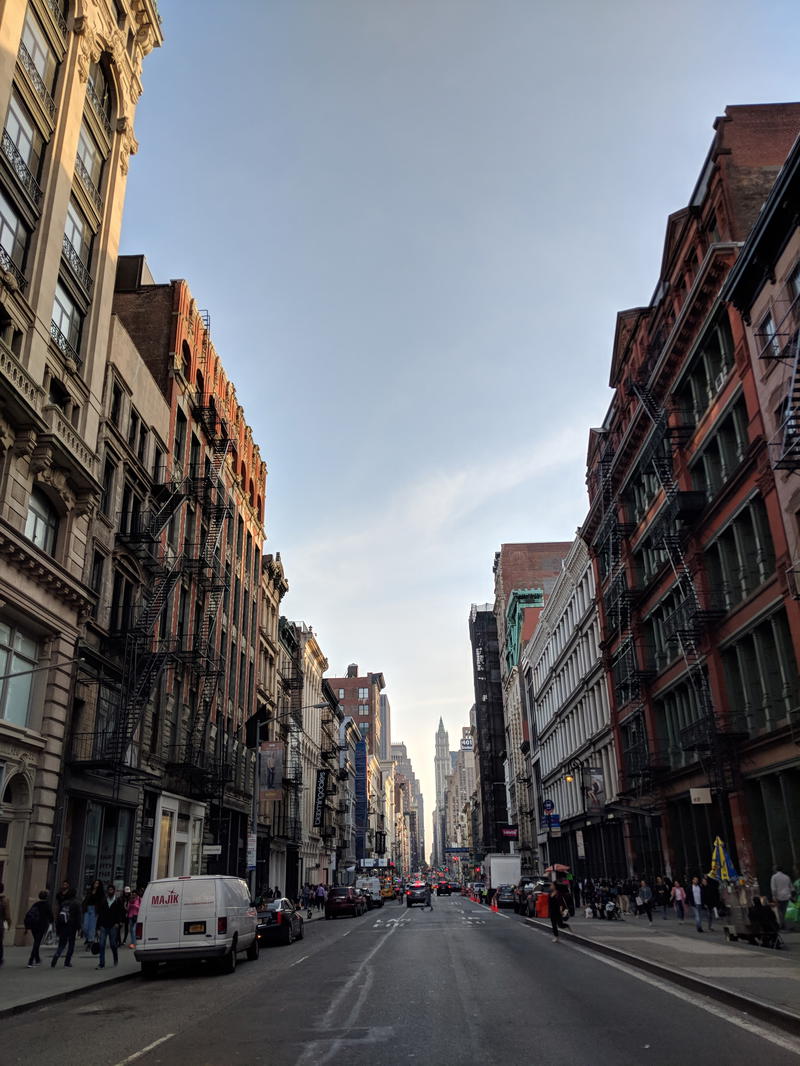 Along the Bowery, you may see one-bedrooms for around $5000 per month for renting.
Lower East Side
My grandmother was born in the Lower East Side and my grandfather grew up there in the 1930s, and the transformation of this NYC nabe from the Industrial Revolution to the 2020s is frankly unbelievable. Once a working-class area of cramped immigrants living on top of each other, the Lower East Side (or LES, as it is abbreviated) attracts young people, yuppies, college students and anyone who wants to be seen, in Manhattan.
Despite the fact that renting an apartment here may land you a bedroom in a sixth-floor (yes, sixth) walk-up with no laundry, dishwasher or closet (you never know), renting in the LES could run you anywhere from $5500 for a three-bedroom to $4000 for a one-bedroom, just depending on the street, building and level of renovation or amenities added.
TriBeCa
Yes, Taylor Swift and a TON of other celebrities own properties and penthouses in TriBeCa, and if you choose to live here, if you can afford it, you'll be among the 1%. TriBeCa stands for Triangle Below Canal, and this neighborhood that borders the entrance to the Holland Tunnel sports real estate like a three-bedroom apartment for $19,000 a month (it better have a private swimming pool!) to even $28,000 for a three-bedroom.
This being said, TriBeCa is almost another planet and the prices normalize as you get down toward Church and Worth Street, closer to Chinatown.
Civic Center
If you choose to live in Civic Center, you'll be living right near banks, government buildings, Foley Square, the Supreme Court and City Hall, but that can be kind of exciting! Despite the fact that this isn't really a "neighborhoody neighborhood," the appeal of living in the Civic Center of Manhattan might be that you could be close to work, or located centrally to all the bridges (Brooklyn & Manhattan) and maybe your job.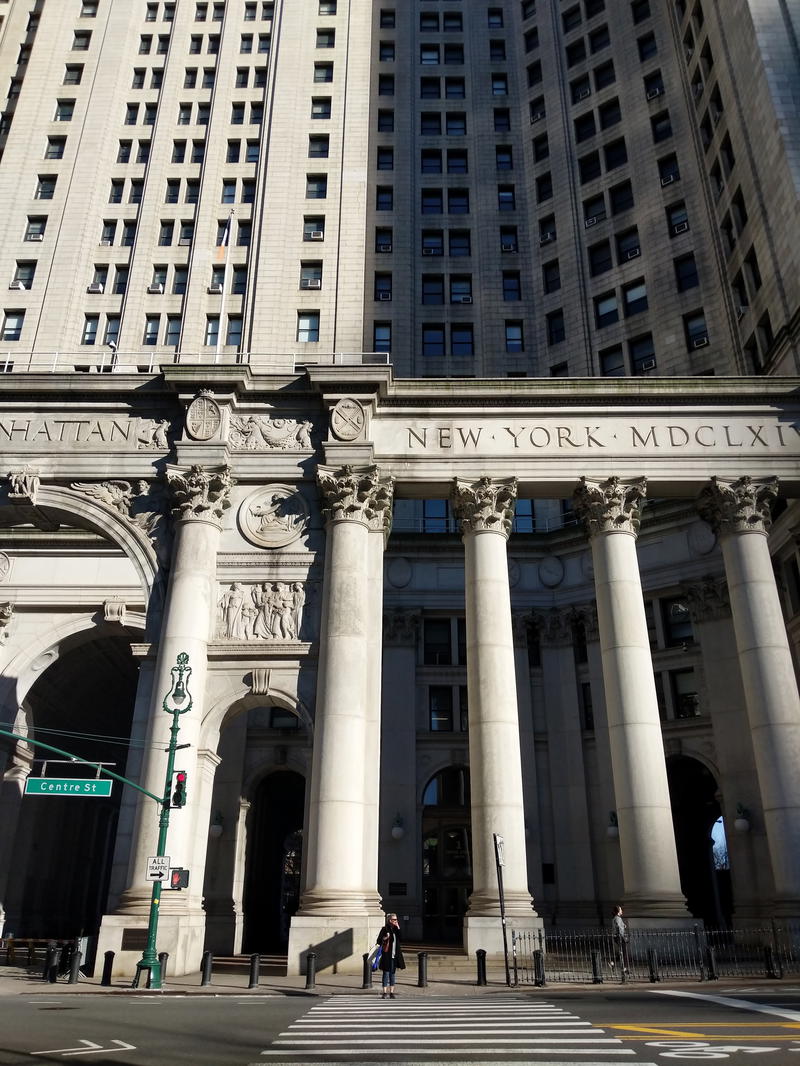 Surprisingly, or maybe not surprisingly, rents here are not cheap at all, so prepare to dish out.
South Street Seaport & Wall Street
I do know some people who lived near Wall Street and the South Street Seaport, and this can be a cool neighborhood of Manhattan to live in. If you want to live downtown and close to the Financial District, having access to the water can be so nice!
There are a LOT of new-build high-rises and re-done or remodeled apartments around this area, so despite it being so old and historic on paper, a lot of the renovations will get you amenities, even if you have to give up space.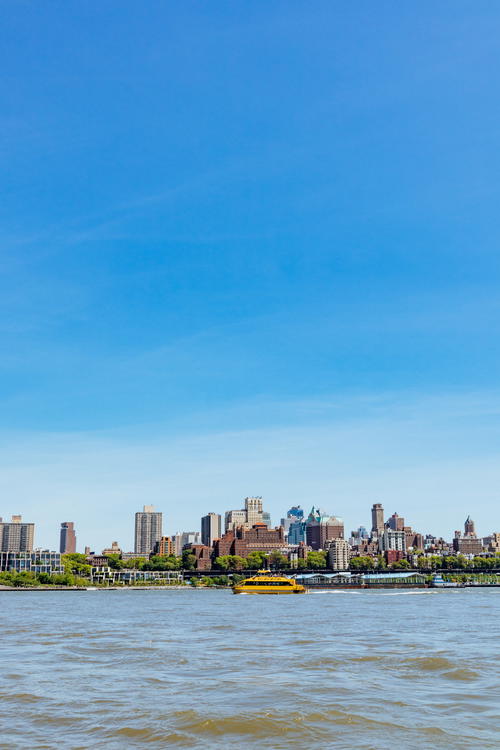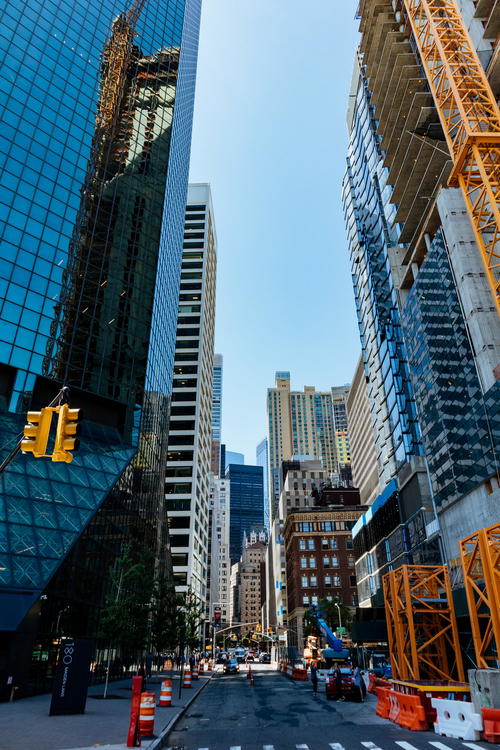 Battery Park City
Battery Park City is like a town within a city. Once in this area, you may forget the rest of Manhattan, very ironically, because the buildings are tall, and you can see the Freedom Tower if you look up, but the access to the river and harbor at this tip of Manhattan is quite charming.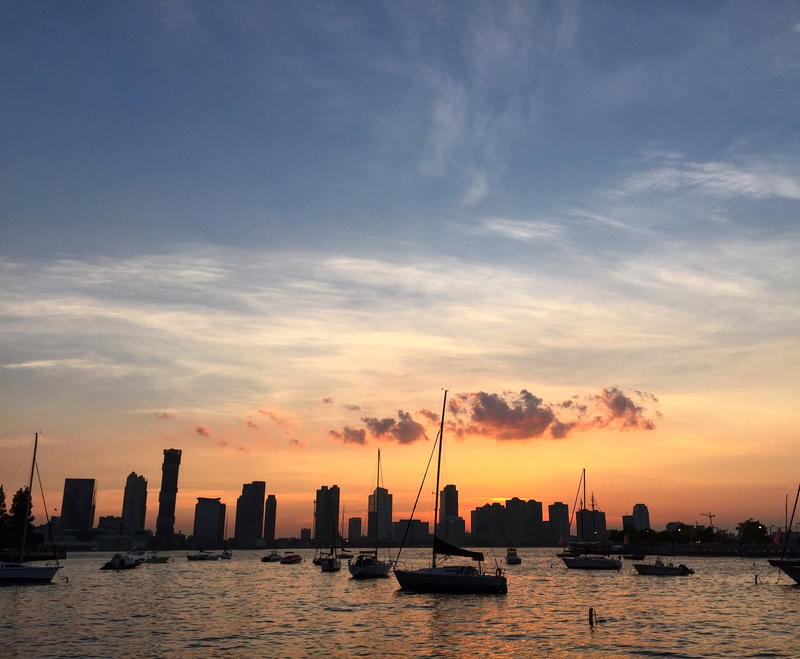 Still, the rent is not cheap, so consider that a one-bedroom will go for $3900-4900 and a two-bedroom would start around $5000 per month for renting.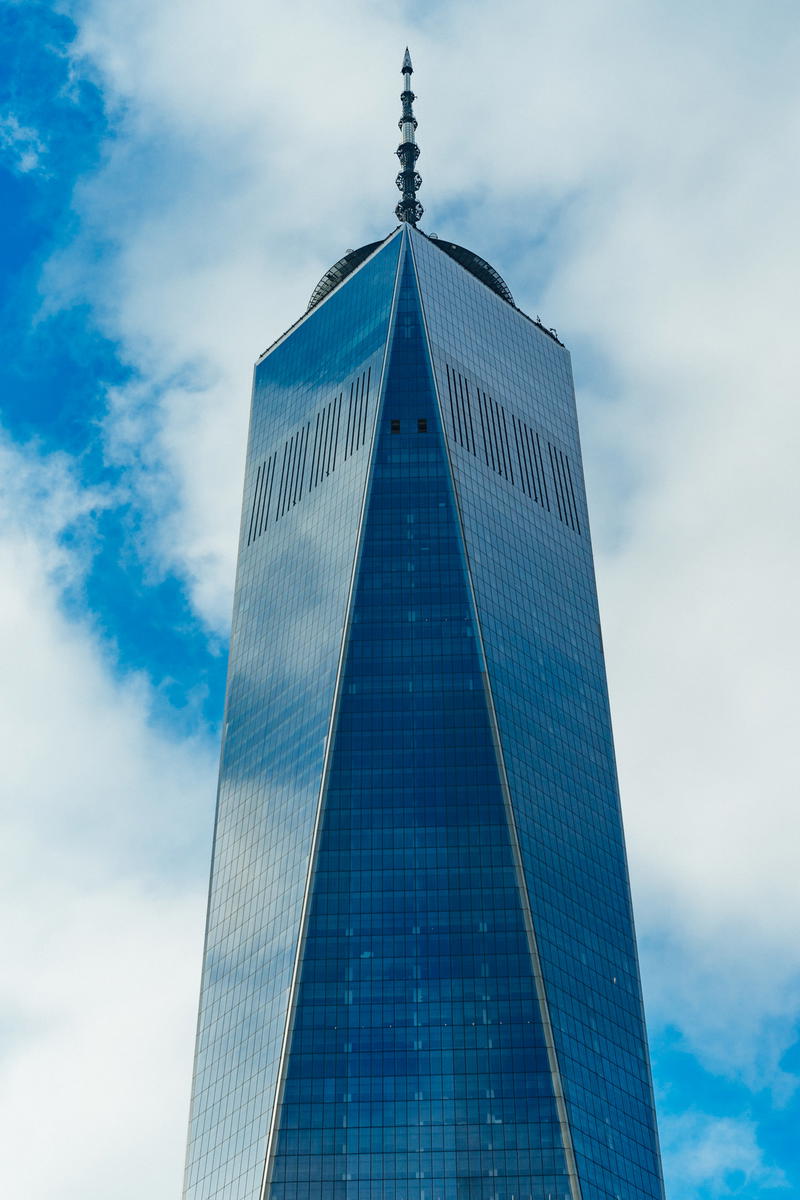 Two Bridges
Two Bridge is an old neighborhood at the crux of Chinatown and the East River, and because there are few subway stops that connect this neighborhood to the rest of the city (even though it's right downtown), Two Bridges retains a tangential Chinatown feel, and there are a few housing projects near FDR Drive.
Prices "normalize" a lot here, so you may see a two-bedroom for $3500 a month and studios or one-bedrooms closer to $2000-3000. Just consider that you won't have a ton of space, but you will probably have an authentic Chinese grocery store close by.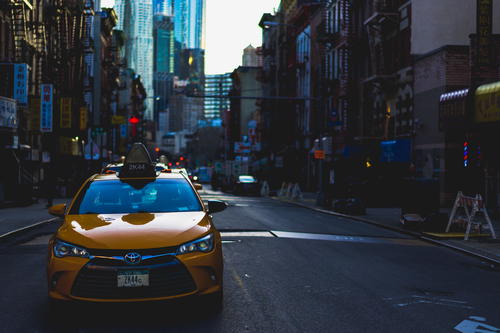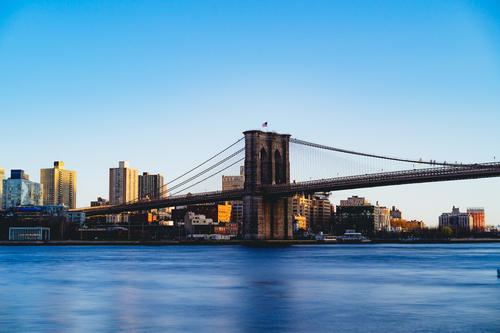 Stuy Town (Stuyvesant Town)
Stuy Town is a city within a city located at 14th St and bordered by 1st Avenue and 20th Street. Stuy Town is a collection of brick buildings that all have elevators and it functions like a neighborhood of its own, with green lawns, a community feel and driveways, all right next to the East Village and the East River.
For renting, you may see $3800-4500 for a two-bedroom apartment or $6000+ for a three-bedroom apartment. One-bedrooms and studios are harder to come by, so Stuy Town is a great place for families or roommates.
Gramercy
Gramercy has a lot of young people, high-rises and couples, and this neighborhood has avenues lined with dining, the lovely Gramercy Park and a lot of access to Midtown.
Renting is in line with the central Manhattan neighborhoods, so you may see $3000-5000 for a one-bedroom, depending on the building and amenities, or you may see $4000 for a two-bedroom, for something with a little less flair, in your rental search.
Midtown South / Flatiron / Madison Square Park
While Midtown South doesn't particularly appeal to me personally for living, Flatiron and the Madison Square Park area are HOT when it comes to renting and buying. The Flatiron building is one of the most beautiful pieces of architecture in ALL of NYC, and 5th Avenue in the "20s" has a lot of luxury shopping, famous restaurants and cafes and a lot of cool people.
Plus, Madison Square Park always has great art installations and is such a nice place to take a break during the day or after work. Renting will especially come at an expensive level in the Flatiron neighborhood, so you could find a three-bedroom for $4500, or for $26,000 a month. It depends on the building, seriously.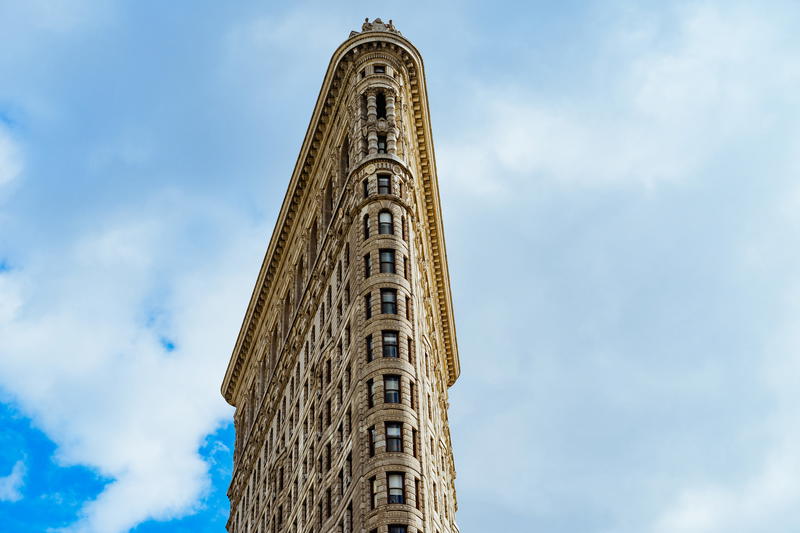 Chelsea
Chelsea is a hip neighborhood known for being LGBTQ-friendly and for having lots of restaurants, bars and shops along Sixth, Seventh and Eighth Avenues. I like Chelsea a lot for its neighborhood feel and variety of places to live.
While of course Chelsea will have a large range of places, I've been to both old hardly-renovated walk-up buildings in Chelsea, and my friends' luxury high-rise with a roof deck. For this reason, renting in Chelsea could really cost you anything from here to there.
A place everyone loves in Chelsea is the highline. The Highline is a revitalized former train line that is now an amazing park.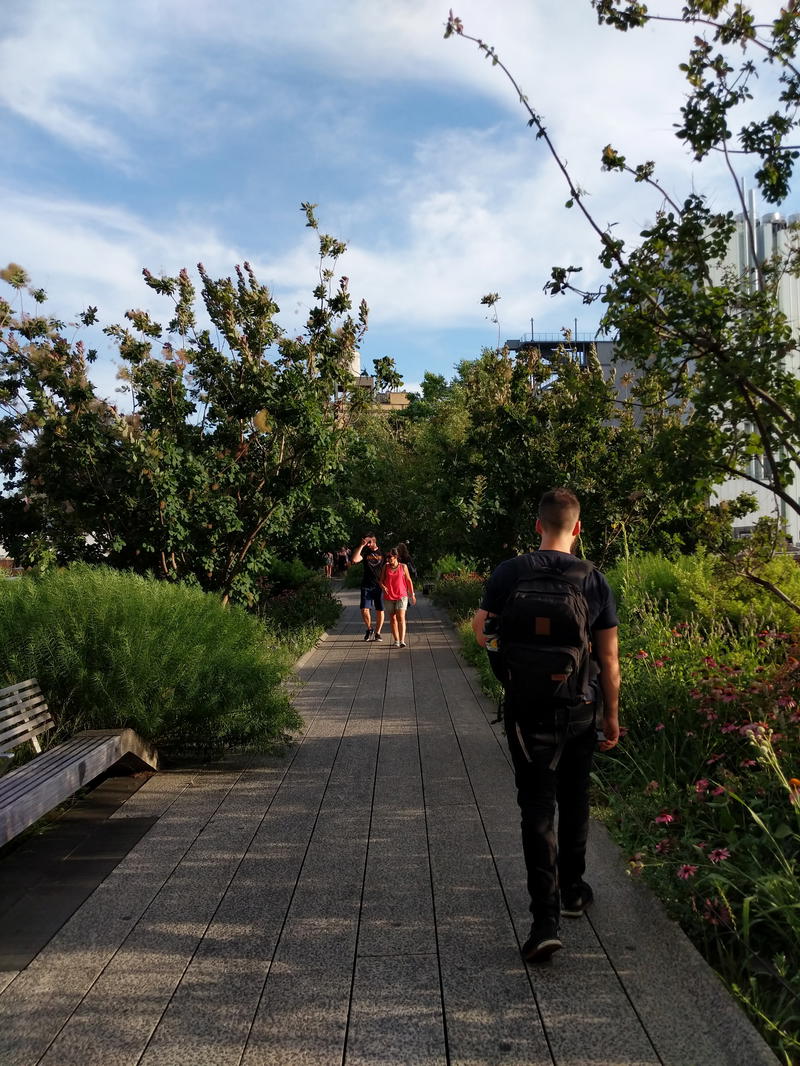 Garment District
To me, the Garment District is a place for tourists and offices, but if you find a place to live in the Garment District, you may in fact find a deal because people consider it convenient, but surely not a 'neighborhood.' In the Garment District, you'll find lots of offices, banks and hotels.
Along some of the streets in the 30s between 7th and 8th Avenues, you'll see the actual garment shops of yesteryear, from shops that sell only wholesale zippers to yarn wholesalers and places that could sell you 50 yellow gowns for some need you may have (or something).
There's a huge variety of rentals to live in, in the Garment District; for this reason, you could be paying $5000 a month for a one-bedroom to rent, or you may find a two-bedroom for $4000 ($2000 each, per month, for two roommates). There is a big diversity of real estate.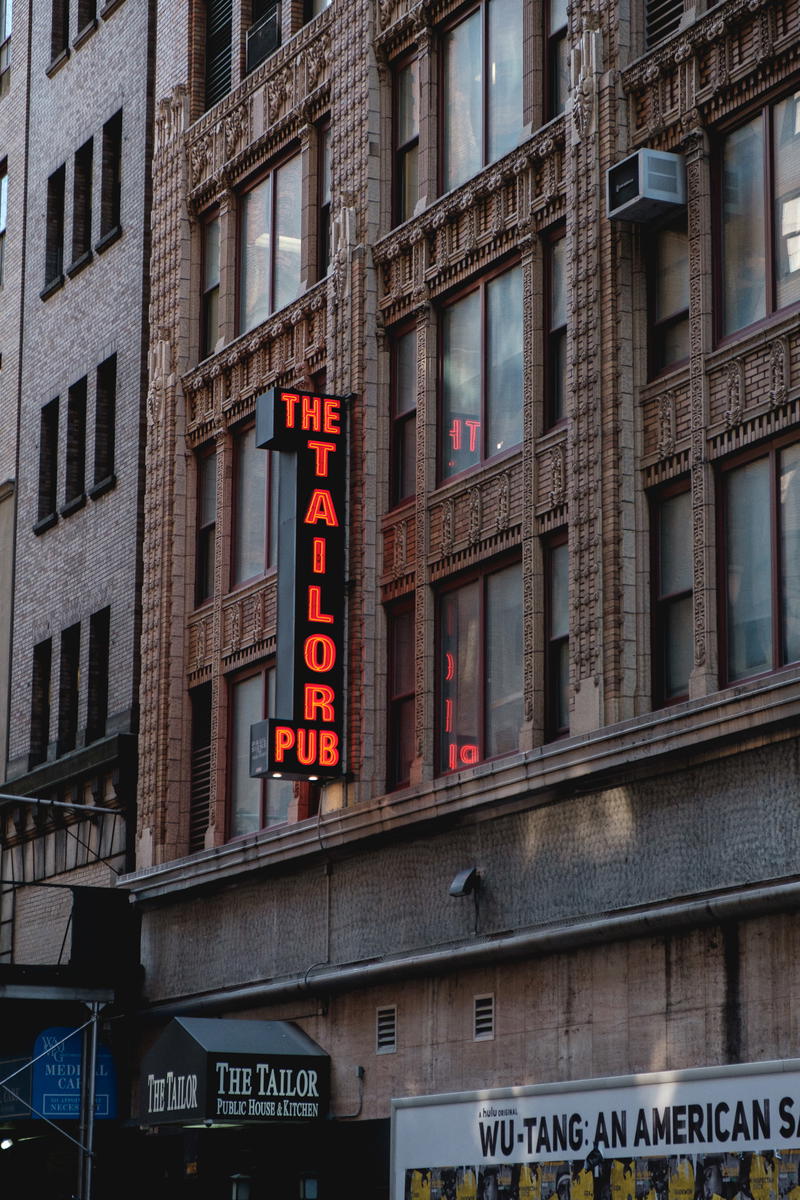 Hell's Kitchen
Hell's Kitchen is quite the neighborhood to live in because it is packed with nightlife, action and lots of famous bars for the LGBTQ+ community. It's also close to the Theater District, and not too far from Times Square, so living in Hell's Kitchen as your choice of NYC neighborhood can be really convenient for the subways, buses, and commuting (backwards?) from Port Authority or Penn Station.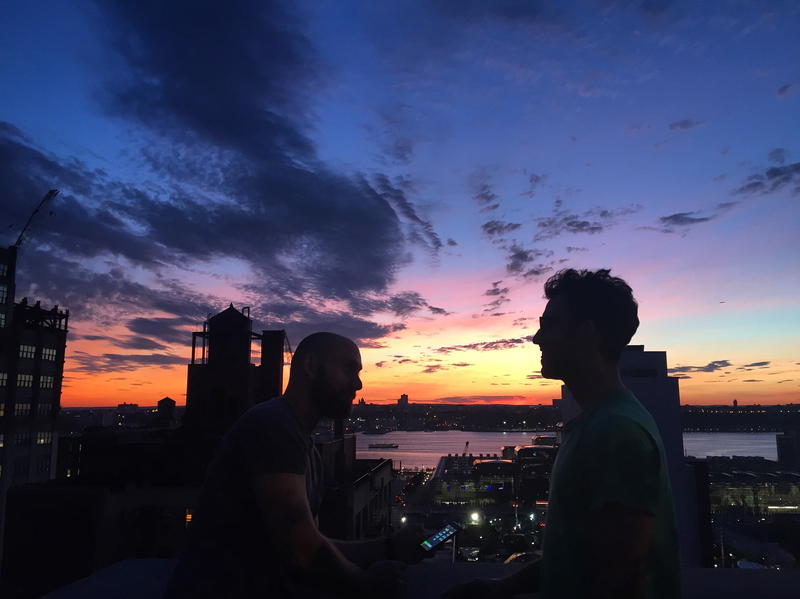 It is super hard to generalize about real estate in Hell's Kitchen because there are indeed lots of historic walk-ups with no amenities like rowhouses, and some luxury new builds as well. A one-bedroom could run you $2300, or $5000, depending on the street, location from the subway or the Hudson River, and the amenities that building has.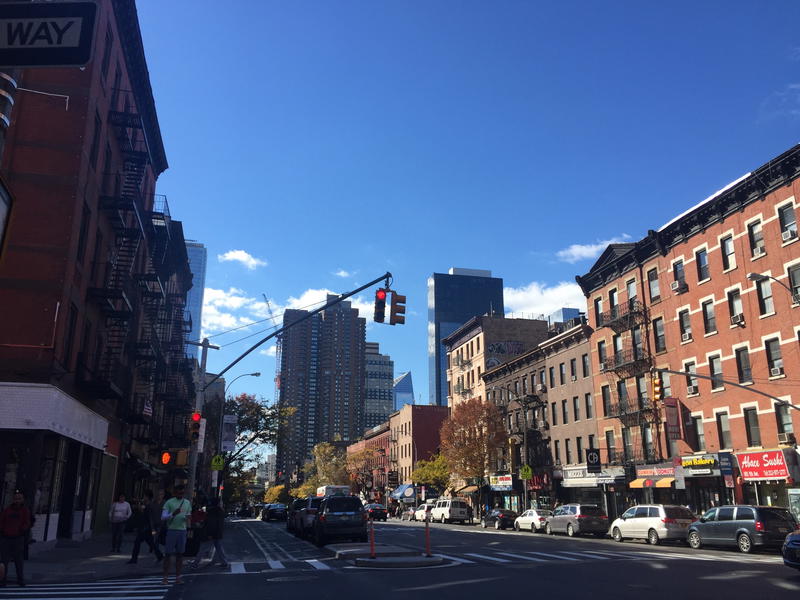 Midtown & Times Square
Do you really want to live in Midtown or Times Square when you move to New York? I'd advise against it, so I'm not going to even recommend that you look at renting in these neighborhoods!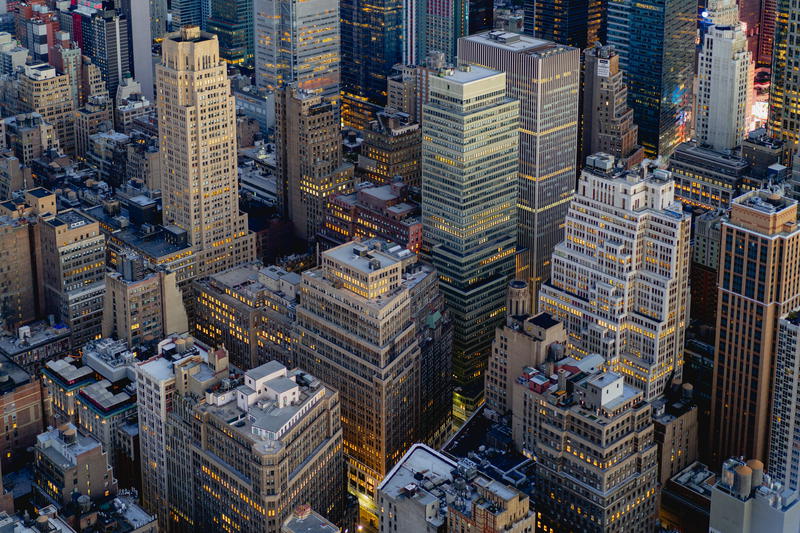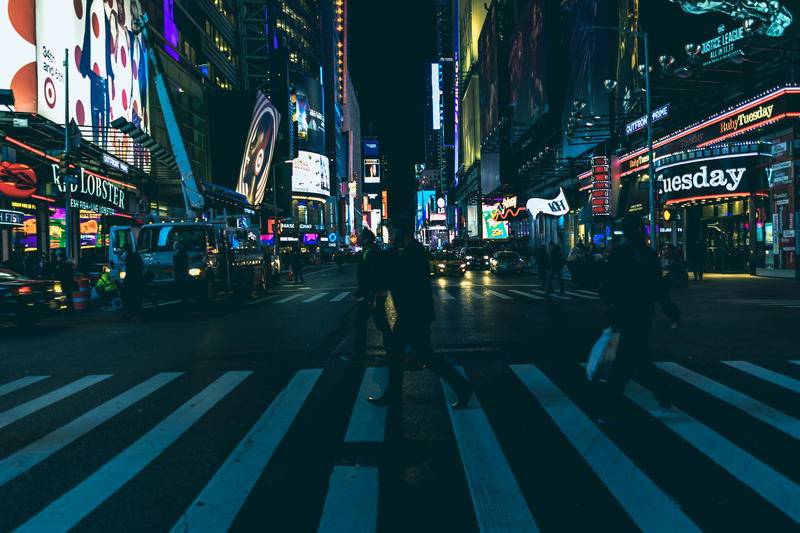 Murray Hill
One funny thing about Murray Hill, which is a trendy and "urban" (for lack of better word; everything in Murray Hill seems like a high-rise) is that because it has a lot of Indian restaurants on Lexington Avenue, it is dubbed "Curry Hill." I think that's funny (also, the Indian food is really good around 28th Street).
Rentals vary in Murray Hill, but no matter where you choose, you'll be close to Midtown and lots of subways, most likely, especially the 456 trains. Renting a one-bedroom could cost you $2300, or $4000; again, it depends on the street, style of the building and number of amenities it offers.
Turtle Bay / Midtown East
In my surprising recent search, I forgot the range of living styles you could attain in Turtle Bay-Midtown East, and if you want to find a deal, you could actually do that here. Midtown East has a lot of hotels, some offices and a whole slew of restaurants and things to do, with a great proximity to Midtown, nightlife in Murray Hill, and the United Nations (if that interests you).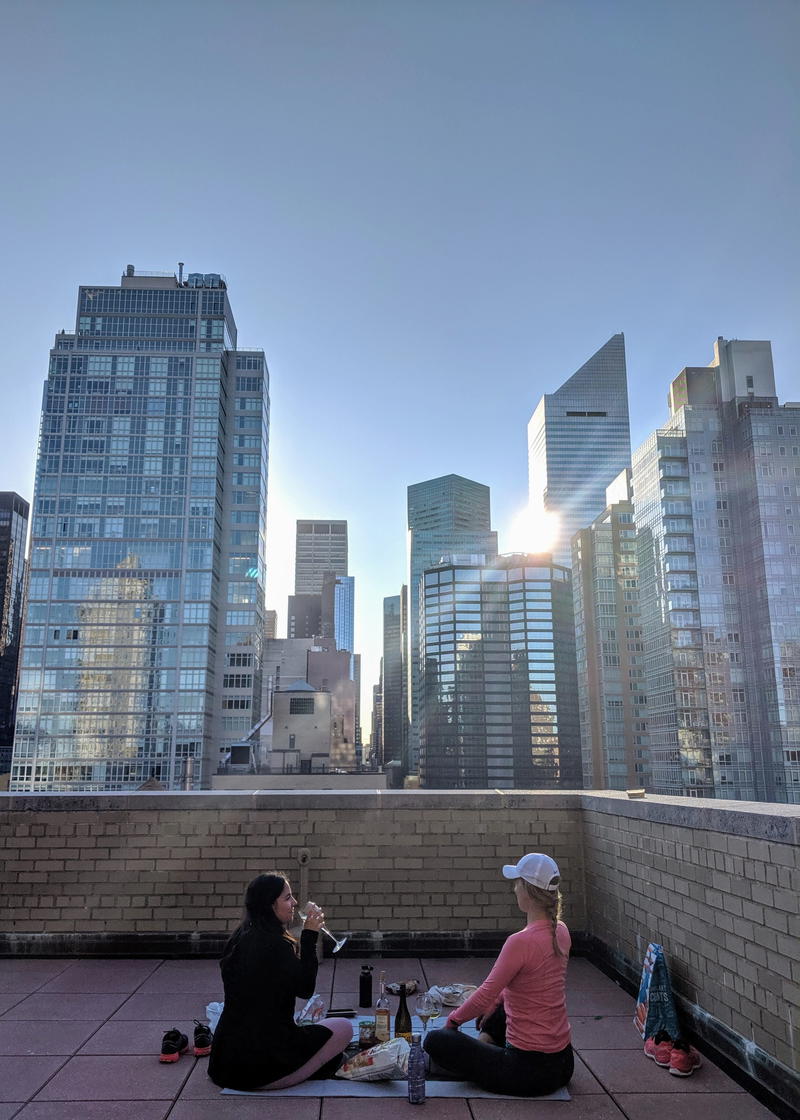 You could find a budget studio or one-bedroom for $1700-2500, or, you could find a luxury unit for rent like a one-bedroom for $6100 a month! It depends what you want, but the point is that you can hunt down some specials here.
Lincoln Square / the West 60s
Lincoln Square is a rather fancy area near Lincoln Center (NYC's famed performing arts center and home of the NY Philharmonic) and has a lot of high-rise real estate in a relatively convenient area for working or doing things in the rest of Manhattan. This area is a stone's throw from Central Park and also from Columbus Circle.
If you want to live in Lincoln Square or the West 60s, be prepared to see prices like $8000 a month to rent a two-bedroom in a luxury high rise, or even $4000 a month for a one-bedroom.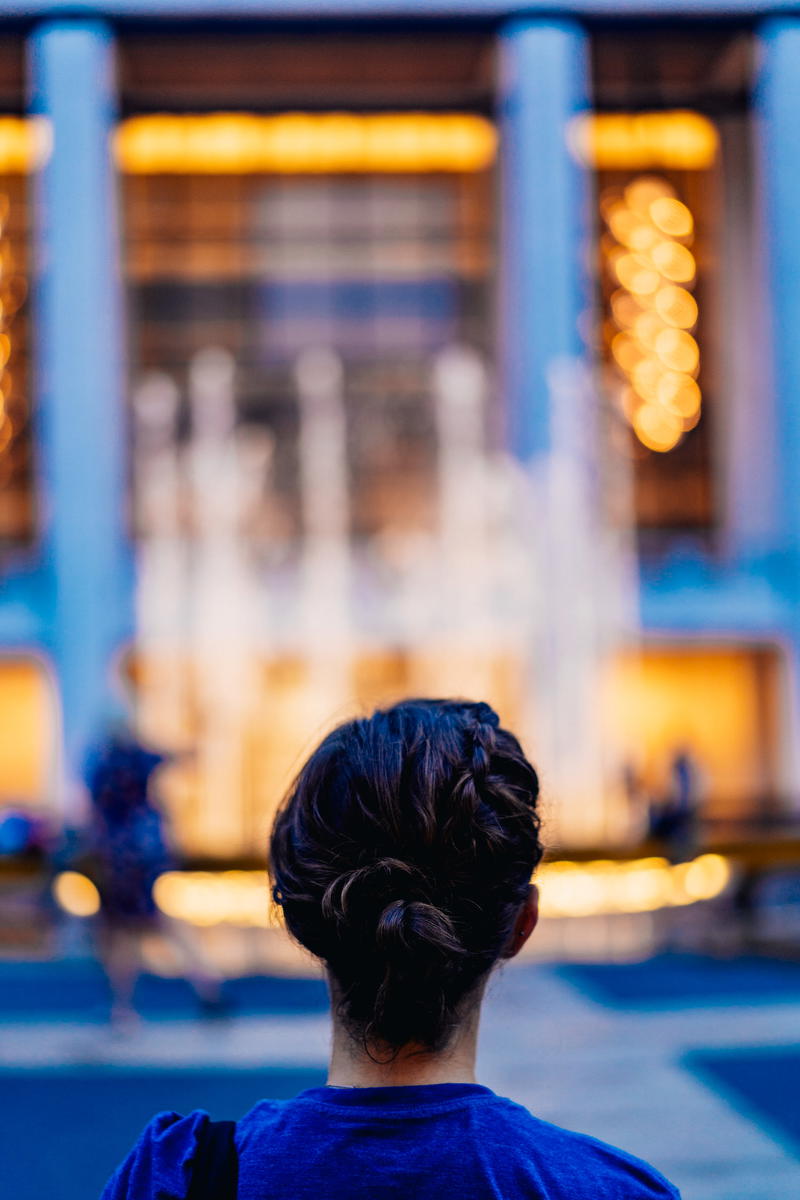 Upper West Side
I love the Upper West Side (which is why someone started a website called ILOVETHEUPPERWESTSIDE). If you are looking for a real neighborhood, the Upper West (or UWS, as everyone abbreviates it) is the perfect mix of urban and neighborhood vibes, popular with young professionals, families, couples and a whole bunch of senior citizens who have been living there since the beginning of time (it seems).
The Upper West Side is the home of Seinfeld, How I Met Your Mother and a lot of other shows and movies you'd recognize, and there is no shortage of restaurants, shopping, things to eat, parks to play in, bars, cafes and apartment buildings. Rents are pretty "normal" for Manhattan below 110th St. in the UWS, like $2700 for a one-bedroom, to $4000-5000 for a two-bed rental near either Riverside Park or Central Park (yay!).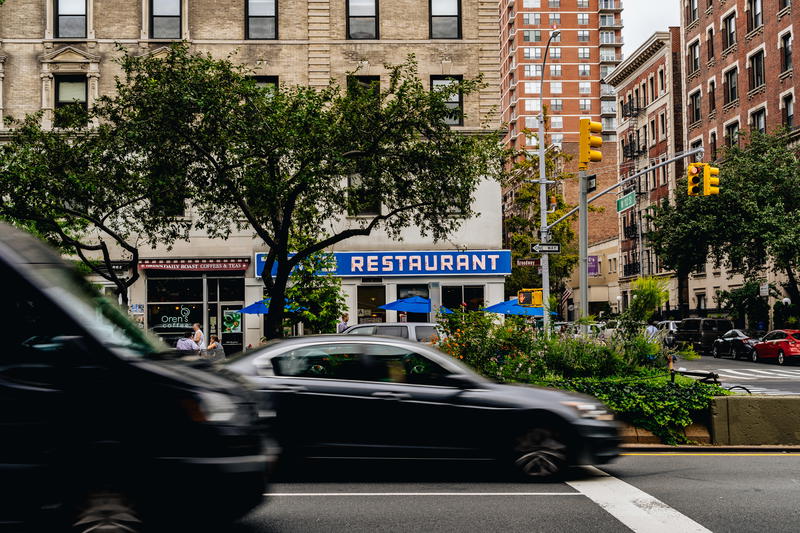 Manhattan Valley
Manhattan Valley (which is a euphemism for "the part of the Upper West Side north of 96th Street and below 110th Street)
Central Park
You're kidding, right? You can't live in Central Park. Only the birds and squirrels live here (and it's a great place to work out when you work from home). Now that I think about it, I think I know a chipmunk that lives in Central Park, too.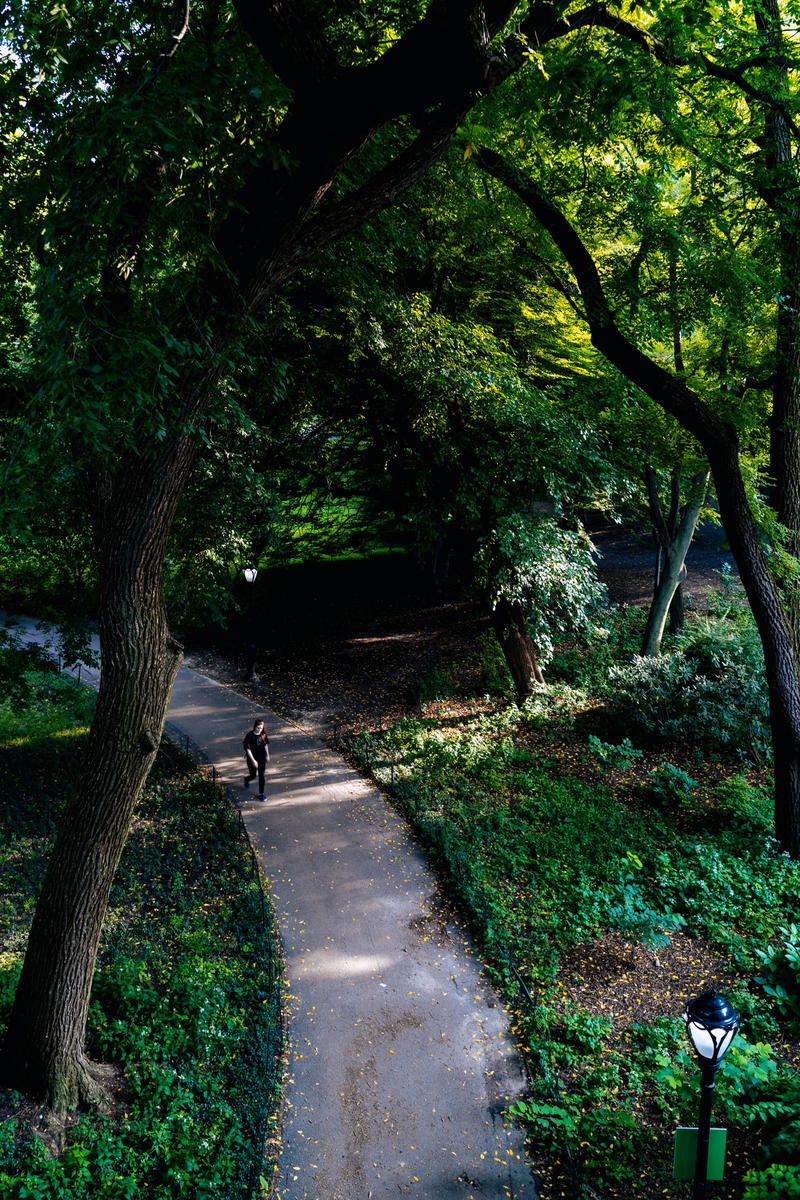 Lenox Hill & the Upper East Side
Like the Upper West Side, the Upper East Side (UES) is super neighborhoody and varies by its different avenues in terms of personality and vibe. Toward Fifth Avenue (bordering Central Park) and Madison Avenue, between around 60th Street and 96th Street, you'll find fancier and pricier real estate with historic and architectural value, along with park proximity (and close to Museum Mile!).
As you move inward toward 3rd, 2nd and 1st Avenues, there are row houses and high-rises, all walkable to the shopping, restaurants and subway stations that dot the Upper East.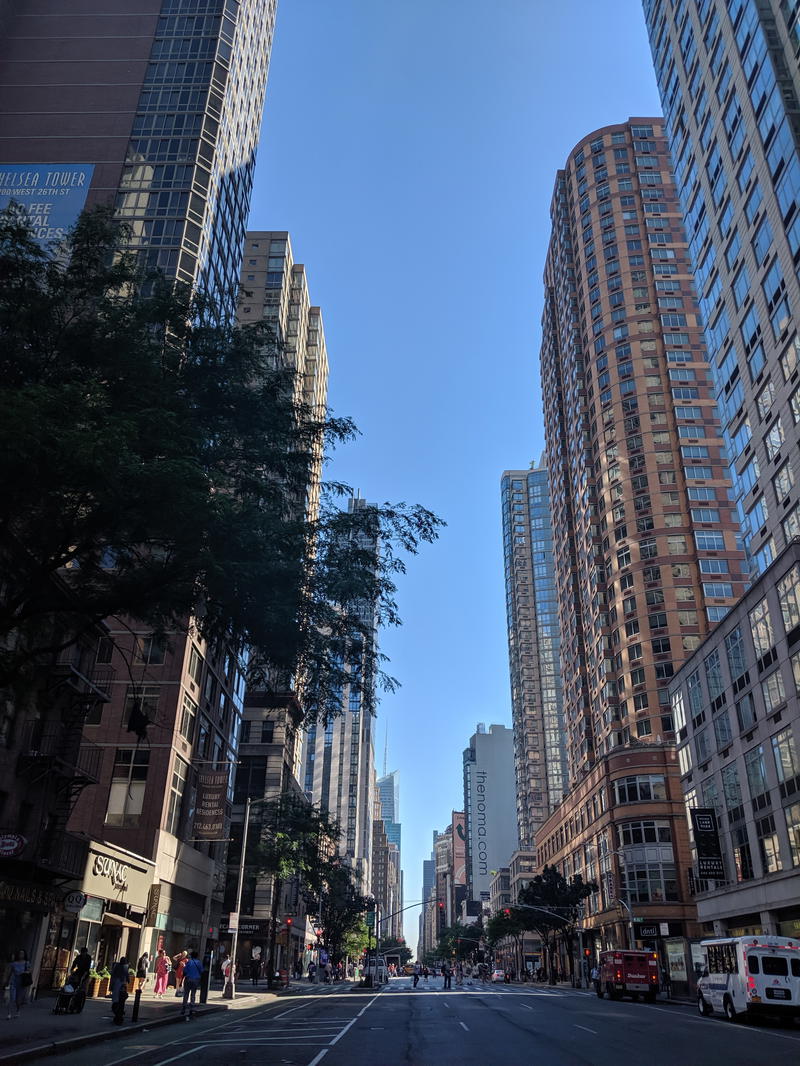 If you're looking for a more affordable studio or one-bedroom, the Upper East Side north of 80th Street is the way to go, as prices get more affordable the closer to 96th Street and eastbound you go, and if you wish to split with roommates, this is very doable in the areas toward 2nd and 1st Ave north of 72nd Street (generally).
Morningside Heights
Back to the West Side, Morningside Heights is the area near 125th Street to 110th Street, from Morningside Park, westward to the Hudson River and Riverside Park. This is a pretty area where a more conservative budget will get you an affordable place to live, still with proximity to the Upper West Side, Harlem and Central Park, if that is important to you.
Rentals in Morningside Heights might be a studio for $2100 or a three-bedroom for $3000. These are affordable options for living in an interesting part of Manhattan.
Harlem
You've heard of Harlem, but did you know it is a VERY big neighborhood in NYC? Harlem can be broken down into South Harlem, Central Harlem and West Harlem, each with their own vibes (I tend to like the 149th Street area near Broadway) and there's Little Senegal at 116th Street near Frederick Douglas Blvd.
I have some friends who live in Harlem and they like it there; it's important to know that the area is "gentifying quickly" as residents get priced out of the Upper West side. The "vibe" is very urban, with a bunch of cultural flair, a bunch of subway stations on the 2 and 3 lines, and an assortment of public parks.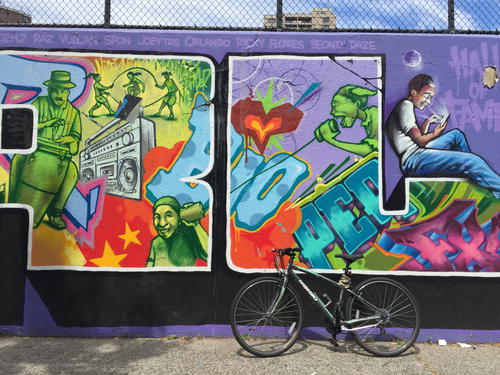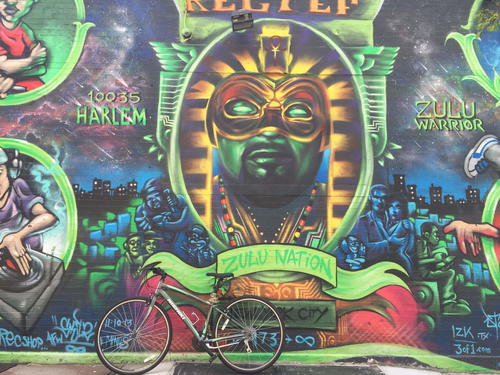 Rentals in Harlem are very block by block, so it pays to do research and use these tips for renting in NYC, visiting a unit both in daytime and nighttime. You could be looking at three-bedrooms for $3000 per month, and one-bedroom apartment rentals from $2000-2700 per month, depending on the block, level of renovation, building style and amenities.
Hamilton Heights
Hamilton Heights is, naturally, named after Alexander Hamilton, and is a part of "Upper Manhattan" from 135th Street to 155th Street. Many people would say this is Harlem, but residents of Hamilton Heights would prefer you used the real name of this neighborhood, which has quiet tree-lined blocks, the City College of New York, St. Nicholas Park and still, access to Riverside Park on the Hudson River.
Yes, apartments get affordable in this area! You could find a two-bedroom for $1850 (bargain), or a three-bedroom for $3000! With splitting with roommates, you could finagle a way to pay under $1000 a month, each, and when compared to the formerly-mentioned parts of Manhattan, this would be considered a steal.
East Harlem
East Harlem is a bit less "gentrified," as people may describe it, and you will see prices go downward when compared with the Upper East Side below 100th Street, but the area is changing fast with young professionals who move northbound from the UES. A perk of the East Harlem area is the MetroNorth train station at 125th Street.
Roosevelt Island
Roosevelt Island is in fact part of the borough of Manhattan. This island is its own piece of land sandwiched between the island of Manhattan and Queens, and functions like its own little community.
What's so interesting about Roosevelt Island is that there are essentially two ways to get there: (1) by sky ride/gondola/tram ride from a tram station in Manhattan at 61st Street and 2nd Ave., and (2) by the F train to the Roosevelt Island stop on the way from Manhattan to Queens or vice versa.
Roosevelt Island real estate for renting is mostly composed of new high-rises and for this reason, also due to the way the island makes itself very comfortable for families, is popular with couples and kids.
If you are a young professional looking to meet people, socialize and have an exciting nightlife, Roosevelt Island is likely not the place for you, but if you are a couple with a child on the way or some young kids, you would really like it here.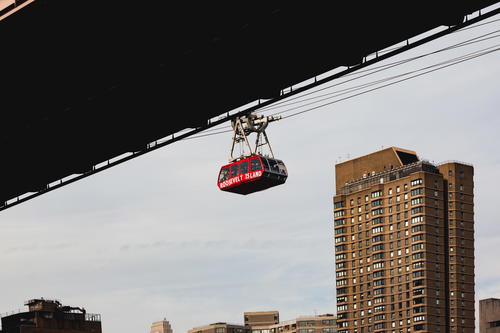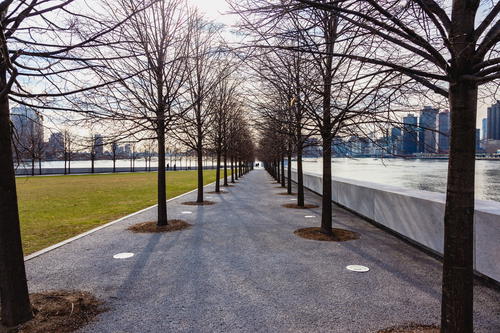 Washington Heights
Maybe you've heard of "In the Heights?" If so, that's what the "Heights" refers to. Washington Heights is a traditionally Puerto Rican and Dominican neighborhood in Upper Manhattan in the 170s and 180s Streets, and it is truly a melting pot. Home to both Columbia Medical and Yeshiva University, it is a magnet for medical students and doctors, along with a young Orthodox Jewish student population.
Renting in Washington Heights is very affordable compared with other parts of Manhattan.
Inwood
Inwood is the tippy top of Manhattan and renting here will be pretty cheap when compared with other neighborhoods. This is because frankly, Inwood does not have much going on and it's pretty residential with lots of pre-war apartment buildings. You could find a one-bedroom apartment here for $1350 to $1900, and anyone already living in NYC would call that "very cheap."
As a perk, this is where Fort Tryon Park is located, and that's a nice place to walk or work out. (We mention it in our guide to running in NYC.)
Brooklyn
We loooove Brooklyn and we think it is an amazing place to live, for young people, couples, singles, young families and anyone who wants to live in vibrant NYC neighborhoods with tons of things to do! We've lived in Brooklyn Heights and Fort Greene, and we can't say enough wonderful things about our lifestyle in both of these gorgeous Brooklyn neighborhoods.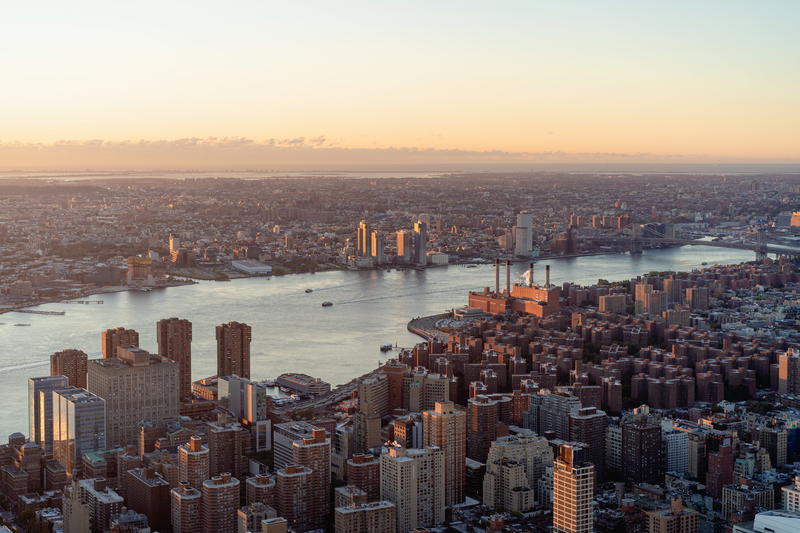 Brooklyn Heights
Brooklyn Heights was the first "suburb" of Manhattan! Nowadays, it is known as an upscale brownstone neighborhood with beautiful homes, proximity to Brooklyn Bridge Park and lots of subway stops.
Renting (and buying) in Brooklyn Heights clocks in at the most expensive in Brooklyn, on par with most neighborhoods in Manhattan.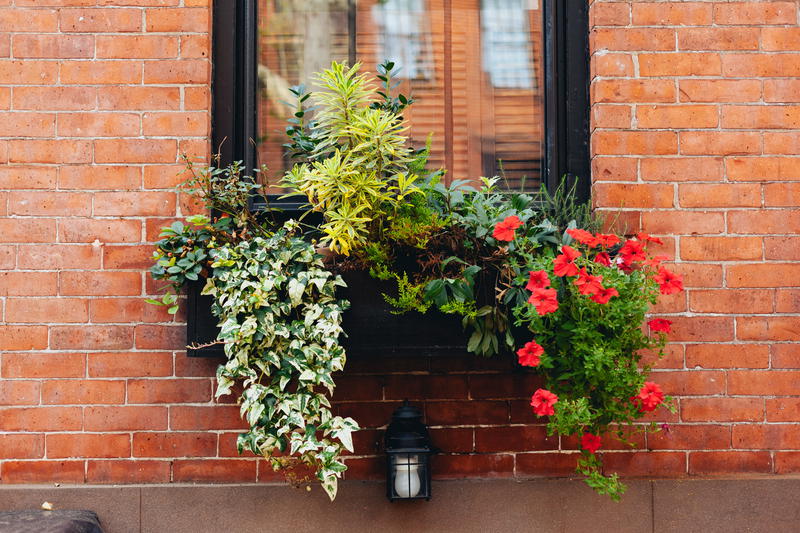 DUMBO
DUMBO is an interesting neighborhood (and it stands for "Down Under the Manhattan Bridge Overpass) and has really exploded in the last five years to be an attractive place for young professionals, couples and singles. The neighborhood is changing FAST, with more luxury rentals on the market more than ever before.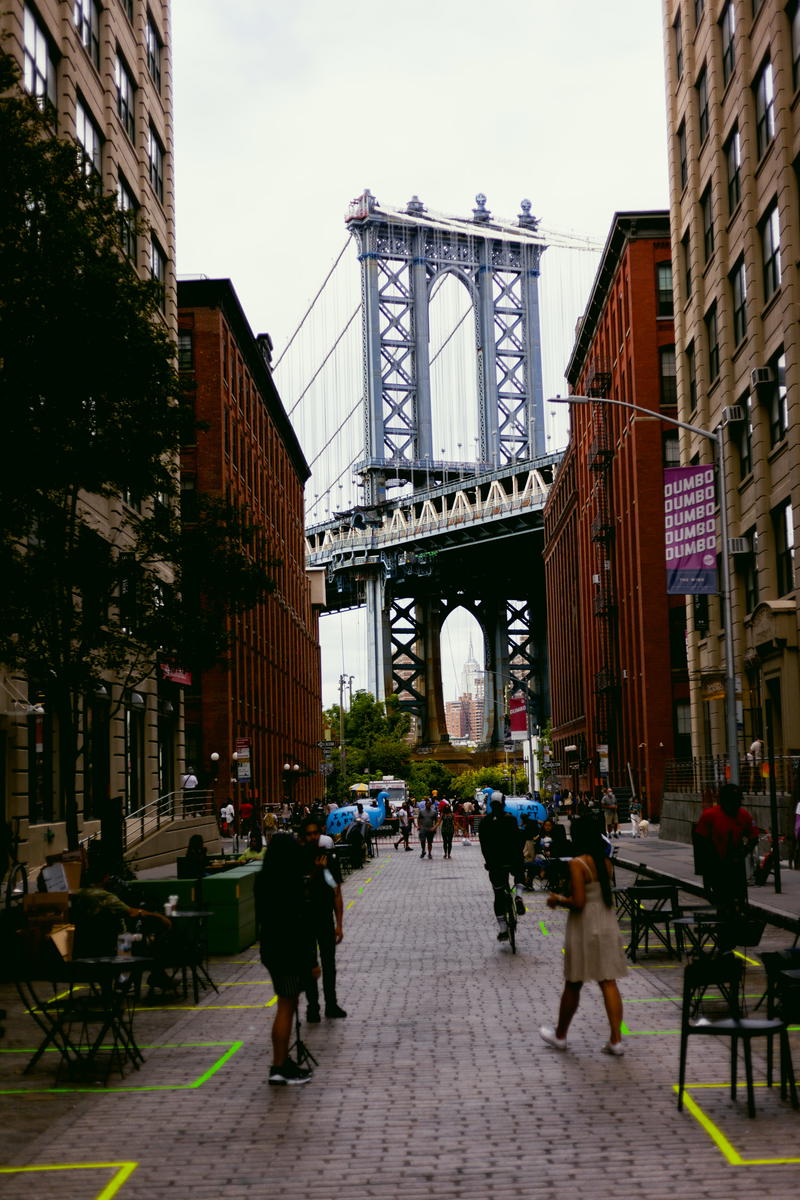 Vinegar Hill
Vinegar Hill is a secret neighborhood, and that's because it does not have a subway stop. Live here if you want to travel by foot or by bike, or by bus! Vinegar Hill is on the way from DUMBO to the Brooklyn Navy Yard area and to be honest, it has a unique small-town feel especially on Hudson Avenue, which has several restaurants, cafes and shops.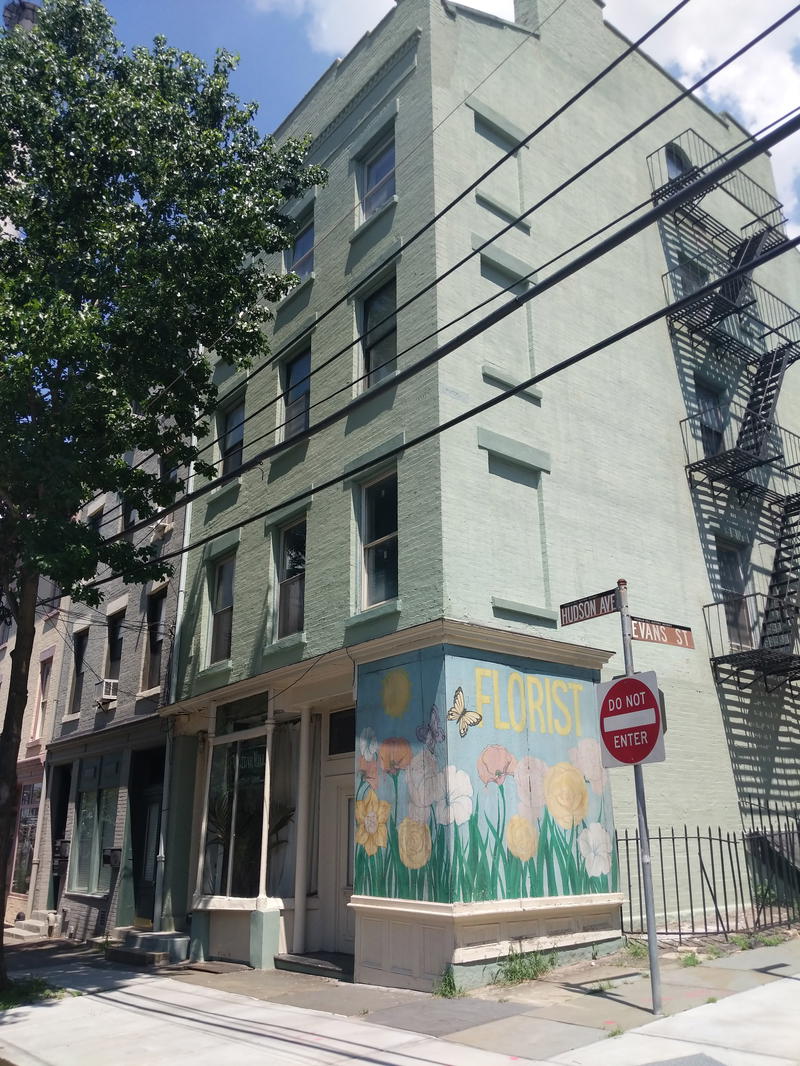 All real estate here is in old row-houses, along with a few early 2000s builds, but nothing really exceeds six stories. There are some cobblestone streets to admire, and it is rather quiet at night.
Downtown Brooklyn
Downtown Brooklyn is a bustling area of offices, major name big-box stores, the busy Fulton Mall and now, CityPoint and DeKalb Market (along with Target, Alamo Drafthouse, Trader Joe's… you get the point!).
Downtown Brooklyn has been changing super fast lately with lots of tall (very tall) luxury apartment developments on State Street, Livingston Street and the Lawrence-Jay Street area, which will change the face of the neighborhood very quickly from a middle-class and working-class area to an area of upper-class professionals looking for quick access to subways for commuting.
Cobble Hill
Cobble Hill is an absolutely charming brownstone neighborhood with the lovely Court Street thoroughfare as the main street and heart of the nabe. Cobble Hill is directly south of Brooklyn Heights and gets a lot of its historic charm from quiet streets with beautifully-kept brownstone homes.
Cobble Hill is very desirable for couples and young people as well as newcomers to Brooklyn, so rentals are in high demand and it's a bit challenging to find what many would call 'a good deal.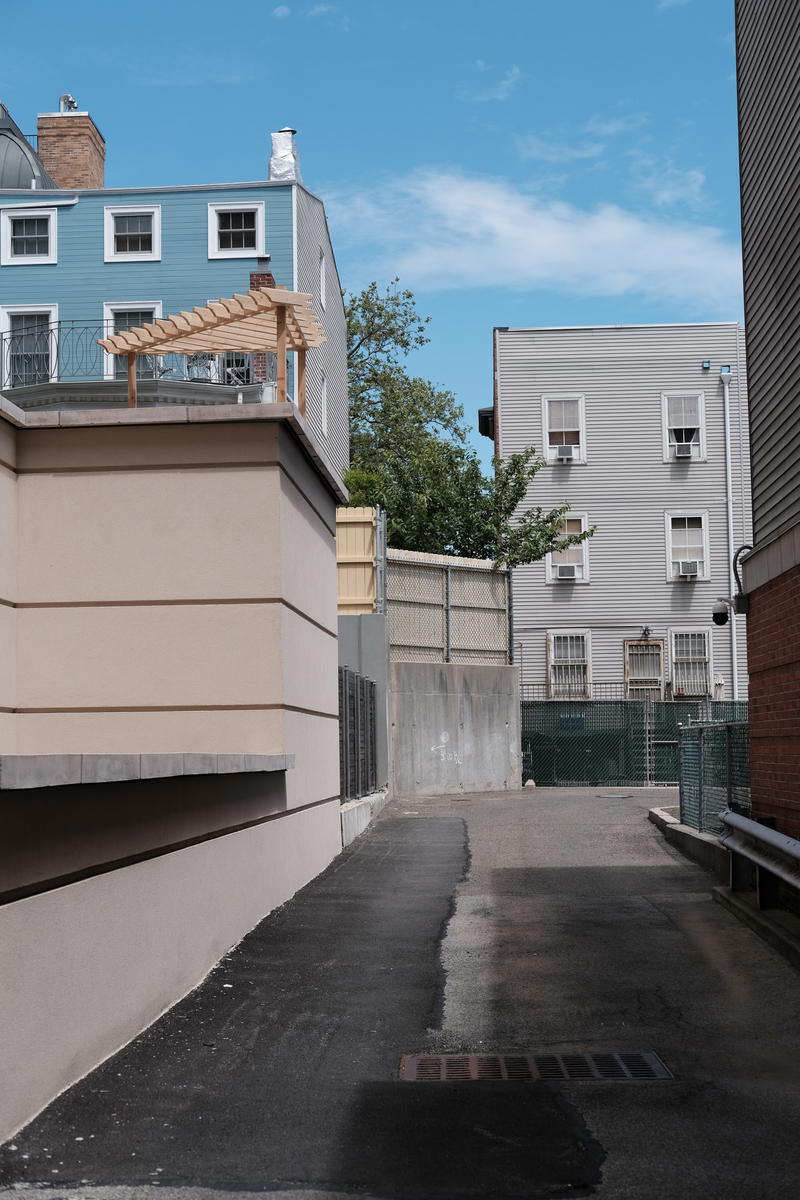 Carroll Gardens
Carroll Gardens is the more laid-back version of Cobble Hill, as you head southward on Court Street toward Red Hook. Carroll Gardens is sandwiched in the middle.
It gets its name from the many streets that have brownstones and row houses that have proper garden areas out front, giving it a more open feel when compared to other neighborhoods in which the homes and row houses are much closer to the street with no room for gardens or front yards.
Nevertheless, Carroll Gardens has surged in demand because quite frankly, it is a nice area with great shopping, dining, bars and cafes, and rents are going higher quite fast as renters find that they can get a bit more space here.
Red Hook
Red Hook is another area of Brooklyn that feels like its own town. South of the elevated highway and south of Carroll Gardens, Red Hook has small town vibes and some working-class industrial streets that make it feel far, far away from Manhattan or Downtown Brooklyn.
Rents get cheaper here, and that's because there is no real connection to the subway except the F/G train at Smith and 9th. If you're OK with biking, walking or taking the bus, you can put your budget to work by renting in Red Hook (and then you'll be close to IKEA, so lucky you!).
Plus if you like IKEA as much as Dan does, you'll be in for a treat!
Boerum Hill
Boerum Hill is where we moved from Fort Greene, and we're glad we did! Living in Boerum Hill means being in between lovely Cobble Hill, industrial and hip Gowanus and lively Park Slope. We're in the middle of it all here in Boerum Hill.
As for rentals, you're mostly looking at renting rooms or floors of brick row houses or brownstones, with a few luxury low-rises going up nowadays.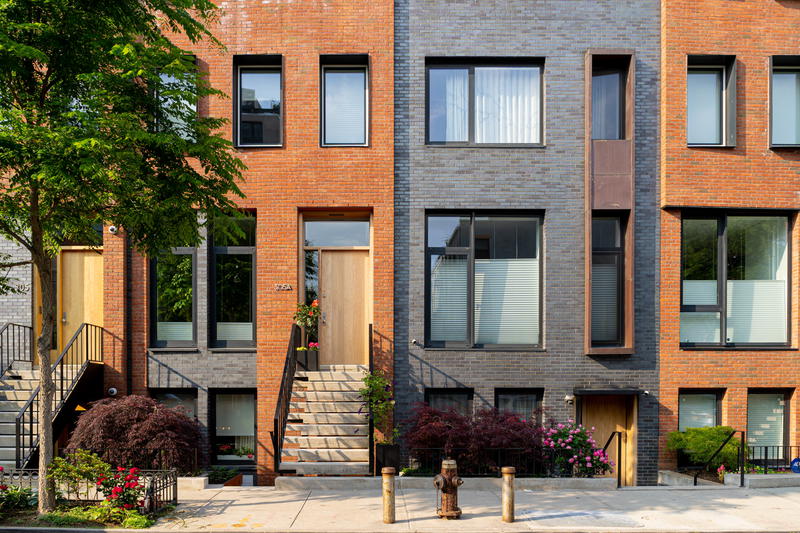 Gowanus
Gowanus is another neighborhood not boasting too many subways, and for that reason, it's kind of cool that it does not get so many out-of-neighborhood visitors. Gowanus is cool nowadays for its developing bar scene on Third Avenue and Union Streets, along with some cool venues like Pig Beach and Dinosaur BBQ, along with the interesting perspectives on the (infamous) Gowanus canal.
There are indeed luxury high-rises going up that are changing the face of Gowanus quickly; otherwise, there are traditional rowhomes toward the Carroll Gardens side, and brick walk-ups near the canals and Park Slope.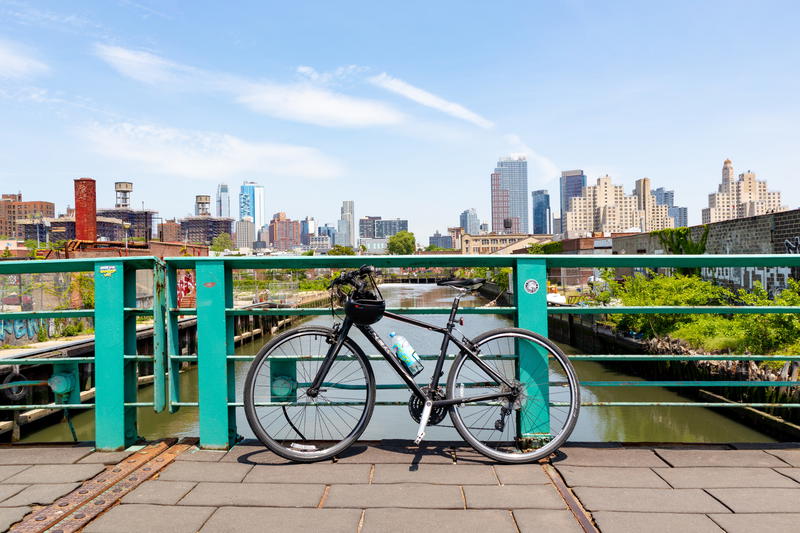 Fort Greene
We obviously love Fort Greene and our hearts ache when we visit this neighborhood now that we don't live there. In addition to Brooklyn Heights, Fort Greene takes the cake for most expensive real estate in all of Brooklyn, and it's easy to find a brownstone for sale for $4M.
This being said, as far as rentals go in this gorgeous residential neighborhood with super cool restaurant scenes on Lafayette and DeKalb Avenues, you can find an apartment to rent in the $2000-3000 range, and consider that you'll be paying for location. Also, Fort Greene Park is a fantastic all-around neighborhood park to be close to.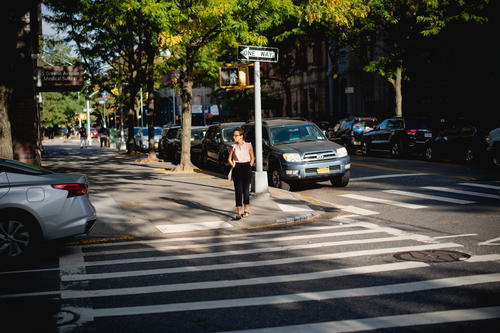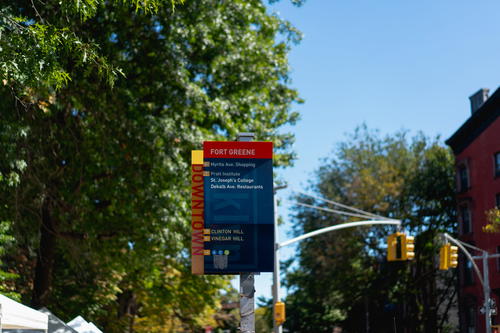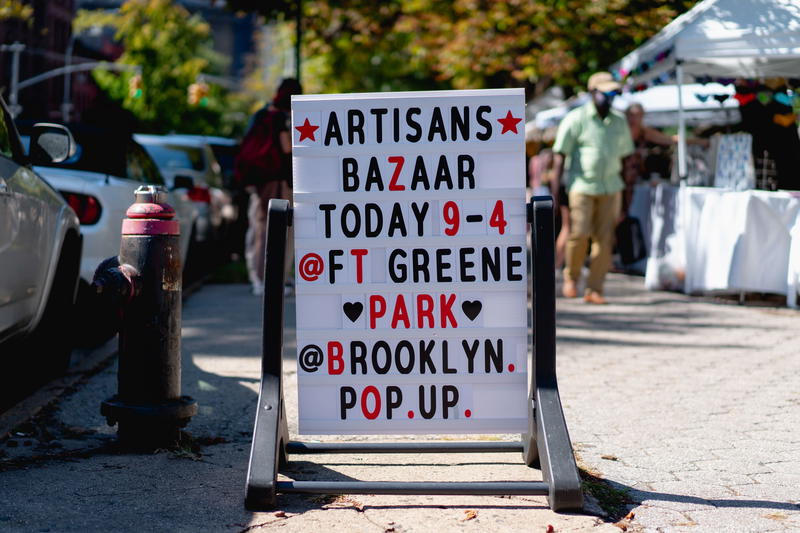 Clinton Hill
Clinton Hill is the next-over neighborhood between Fort Greene and Crown Heights, and this makes it "slightly cheaper" to live in, but there are still some very proper upscale brownstone homes, in which renting will cost nearly (but not quite) what it would in Fort Greene.
If you skip amenities and live farther from the subways (either C or G trains), you could get a deal on renting an apartment in Clinton Hill. There's great architecture here, specially on Waverly Place (carriage houses!) and cool crowds of people who make this neighborhood home, as well.
Prospect Heights
Prospect Heights is a very valuable neighborhood in terms of location, culture and desirability. Washington Avenue is the main thoroughfare of bars, restaurants and shops, as well as Flatbush Avenue, stemming from Grand Army Plaza to Atlantic Avenue on the northbound border of this neighborhood with Fort Greene and Clinton Hill.
As for renting, Prospect Heights is becoming a neighborhood almost on par with Park Slope and that is because it is one of the best NYC neighborhoods for families and people want to live near the good public schools here.
Crown Heights & Bed Stuy (Bedford-Stuyvesant)
Both these Brooklyn neighborhoods are changing fast with gentrifiers, and that's why renting in Crown Heights is costing more and more, but renting in Bed Stuy is still affordable.
Crown Heights is getting its fair share of new builds near Franklin Ave., and the good thing about the neighborhood (north of Eastern Parkway) will always be that it'll be close-ish to the Brooklyn Museum, Brooklyn Botanical Gardens and quite a few subway stops.
As for Bed Stuy, this is a massive area reaching from the border with Clinton Hill to South Williamsburg on the north side, with fewer subways and being a bit more rough around the edges, in terms of being polished like the neighborhoods closer to Manhattan. You can find "deals" here, but know that the prices reflect location, convenience and quality of real estate.
Brooklyn Navy Yard
Brooklyn Navy Yard is pretty industrial, although, much like everywhere else, it's getting its turn to shine with the new restaurants and shops like Russ & Daughters that have opened right along Flushing Avenue since 2019. There is also Wegmans. That is a minor detail (just kidding, it is a major detail).
Living near the Brooklyn Navy Yard would be pretty funky, because there are no subways, so you'd rely on foot, bike or bus. We have heard that there are some very unique places to live here, though, like a former chocolate factory that was turned into apartments.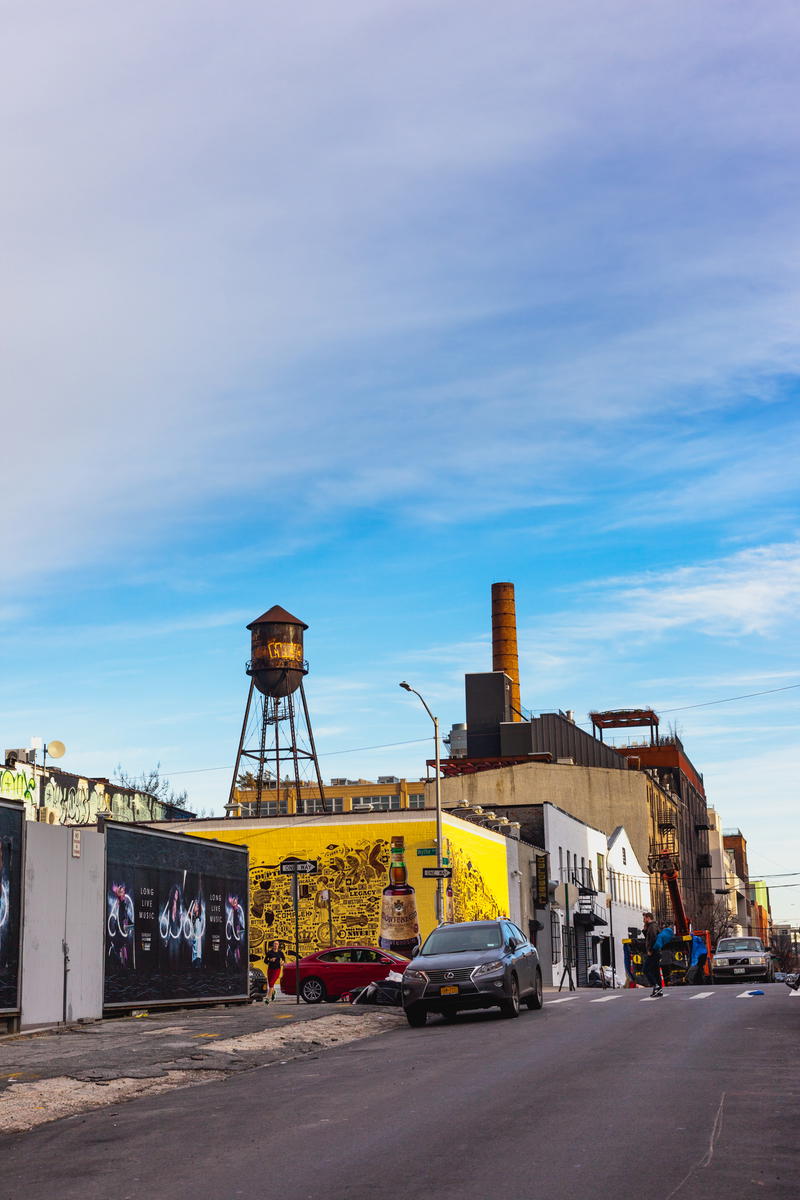 Williamsburg & East Williamsburg
Williamsburg is such a popular place to live in NYC for young people and newcomers to the city. Williamsburg is even now what tourists from around the world think Brooklyn is, when they come to NYC for the first time - YIKES!
Williamsburg hardly defines Brooklyn as an entire borough, as it has become more homogenous with young professionals and people who move on from Manhattan, in the last decade, and I've even lived to see the tale of Williamsburg being the grungey indie Bedford Ave of 2013 to the now-hot-and-hip central of big name brands, the Apple Store, Whole Foods and more coming on the way.
Williamsburg is absolutely a center of business, nightlife and shopping. With the neighborhood now extending into East Williamsburg a bit off the subways, you'll be able to find better deals on renting down that way, if the luxury buildings and hyped-up price tag of $3500 for a one-bedroom near Kent Avenue is more than you're willing to spend.
A bonus for the Williamsburg waterfront is that the views of Manhattan are pretty splendid, putting it on our list of free things to do and see in NYC.
Greenpoint
Greenpoint was traditionally a Polish neighborhood, and if you look closely (and sometimes without effort), you'll see Greenpoint's Polish roots in its stores, mom-and-pop travel agencies and Polish cuisine restaurants.
Aside from these, Greenpoint is a sister neighborhood to Williamsburg, as it's located at the very north of North Brooklyn along the East River, and with some cool homes and apartments to rent, along with great Manhattan views and hipsters, this is a nice area to call home.
Bushwick
Bushwick is synonymous with indie hipsters and young people, and its graffiti-art-grunge-underground-club flair is clear when you see who lives in Bushwick. At a slightly cheaper price point than Williamsburg, there will be rental deals to be had in Bushwick, and lots of apartments to split with roommates. We mention Bushwick in our guide to cafes with Wifi in Brooklyn.
Prospect Lefferts Gardens
Definitely a bit on the more up-and-coming side, PLG, as it's called, recently started 'gentrifying' into a neighborhood where young people and professionals started moving in order to still be near Prospect Park, and be getting deals and more space at the same time.
There are new developments all the time in this area, as it has a lot of 'potential.' We even feature a PLG cafe in our guide to cafes good for working remotely in Brooklyn.
Park Slope
Park Slope!!! Park Slope is the "it" neighborhood of Brooklyn and if you have a friend who lives in Park Slope, you are cool (i.e. your friend is cool). Park Slope, with its plethora of shopping, restaurants, bars, cafes, outdoor dining and parks, is home to people who swear by the culture and vibe of this Brooklyn neighborhood that has been cool since the 70s. It's like, the original cool Brooklyn neighborhood for young people, couples and families.
Rents reflect this notion, and you can expect to see one-bedrooms from $2500 to $3000, along with two-bedrooms from $3200 to $4000, and in between, there are some deals like one-bedrooms or studios for $1700 and up, when you are OK with taking some amenities like dishwashers off your checklist.
South Slope & Greenwood Heights
South Slope is what you get when Park Slope goes southward and away from Prospect Park, and once you cross over the Prospect Expressway, you're closer to Greenwood Heights.
Here, you'll find quiet, young families who've been "priced out of Park Slope" or who are just looking for more space. Greenwood Heights has some new great things going on like cool bars, new condo developments and things for kids to do.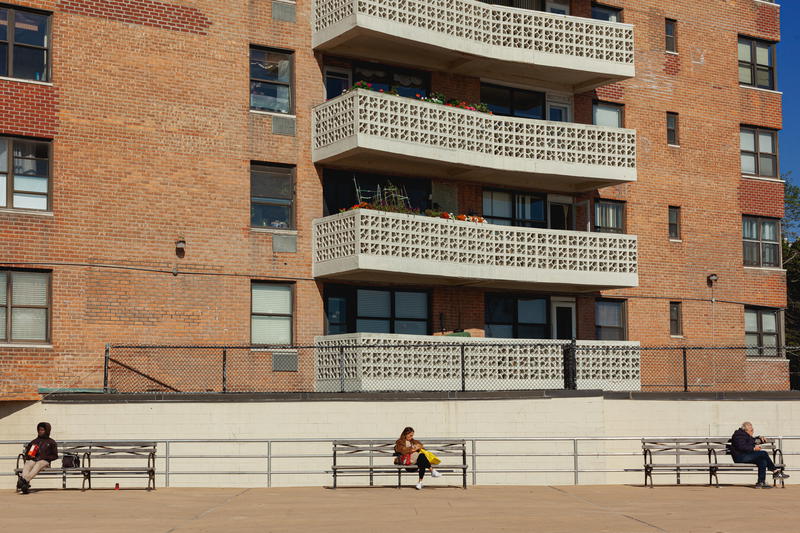 Queens
Queens is where I was born and lived til I was five years old! I do remember living in Queens fondly, making it my first NYC borough of residence, and the fact that I've now come to terms with is that QUEENS IS HUGE. Let's see where to live in Queens when you're looking for the best NYC neighborhoods for renting, living and lifestyle.
Long Island City & Hunters Point
Long Island City has been surging in popularity ever since the redo of Gantry Plaza State Park, one of the places we also named the best free places to see in NYC. This is an excellent place to see the NYC skyline, along with a beautifully-done park that has green turfs for sports, food trucks and lawn chairs (and the East River ferry stops!).
Long Island City (or LIC, as it is shortened to) has luxury high-rises en masse, and beyond these, a still-industrial vibe of the LIC of yesteryear. There's a lot to eat and drink on Vernon Blvd, and you can also have breweries at your fingertips if you live in LIC or Hunter's Point.
Helpful Tip
Want to try staying there before you commit to moving to these neighborhoods? You can stay a night at our favorite NYC hostel-hote, The Local.
Astoria & Ditmars Steinway
Astoria, a large neighborhood comprising Northwest Queens, has long been beloved as an affordable haven for young professionals, singles, young families and the like. As an alternative to living in Brooklyn, a move to Astoria gets you access to the pretty Astoria Park, the N and W trains and all the dining and nightlife on Broadway and Ditmars Blvd.
Astoria and Ditmars have a lot of garden apartment pre-war and post-war complexes that will have several buildings of about six stories that share a courtyard, and that can be a nice perk to still living in the biggest city in the country. Another benefit of Astoria is the affordable rent prices, like $2000 for a one-bedroom or even $3000 for a three-bedroom (if you skip some features like a doorman).
Jackson Heights
Jackson Heights is full of culture, and if you want to be immersed in a place that almost does not feel like New York, you could live in Jackson Heights. This neighborhood is both South Asian and Latin American, so the fusion is astounding! Rentals are not expensive, at $1650 or so for a studio or one-bedroom, and $2600 for a three-bed.
Flushing
We recommend Flushing as an area you wouldn't want to miss if you had some time to see culture in NYC, and for living, well, this is NYC's largest Chinatown. If that suits you, then you could live in Flushing Queens, and you could get a studio apartment for $1500 a month.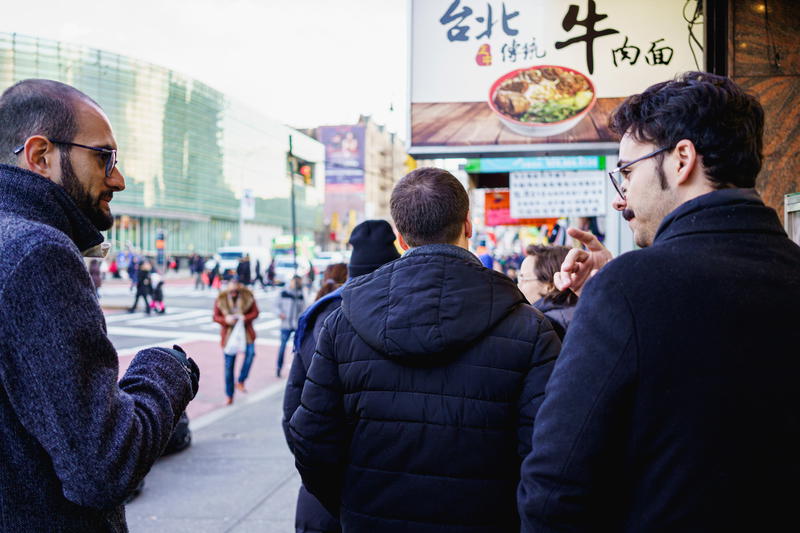 Forest Hills & Rego Park
These areas are great for families, as the apartments are bigger and mostly in pre-war or 1950s doorman buildings on big avenues. Proximity to Flushing Meadows-Corona Park and lots of subways along the EFMR trains are nice. Forest Hills and Rego Park are very safe.
Rockaway Beach & The Rockaways
If you're seeking a beach lifestyle but you want to live in NYC, what about the Rockaways? Since Hurricane Sandy and with the revitalization of this area, you could call a slice of beach your home, while still being connected to the subway (but it would take an hour or more to get to Manhattan).
Rental units in the Rockaways vary, but you can land a one-bedroom for $1800-2200, or a three-bedroom for close to $3000 and split it with roommates or use some rooms as offices.
Enjoyed our article?
Consider supporting us! We're a 2-person team (learn more about us here) and your support enables us to create quality content. Thank you!