31 Ways How to Live in New York City on a Budget
Written by Becca
•
Updated on September 18th, 2023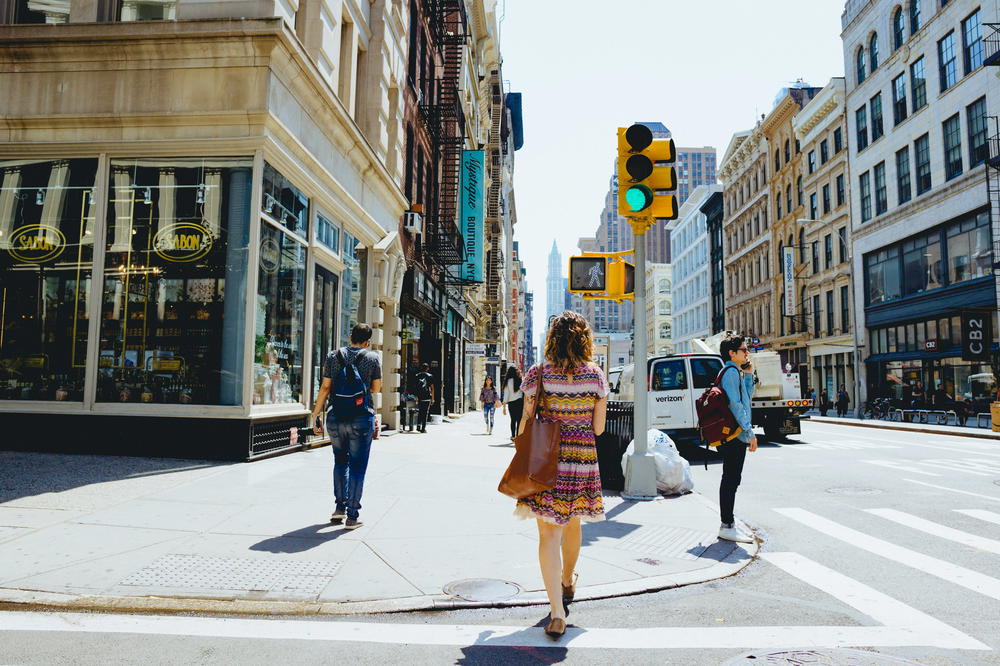 What's the cheapest way to live in New York City? To find out how to save money in NYC, and how to live frugally in NYC, use these best NYC lifestyle tips and hacks.
This article may contain affiliate links. We earn a small commissions when you purchase via those links — and it's free for you. It's only us (Becca & Dan) working on this website, so we value your support! Read our privacy policy and learn more about us.
Are you thinking of moving to NYC, or are you already living in NYC, wondering if a frugal or cheaper lifestyle is possible?
NYC has become the single most expensive city to live in, within the US.
With rising costs due to the city's popularity and really just being an insanely awesome place to live, living in NYC never came cheap. The cost of food (eating out, specifically) doesn't come cheap in NYC, and neither does nightlife, entertainment, or transport.
Or does it?
Is there a cheap way to live in NYC and is there a way to have a budget lifestyle in the city that never sleeps?
Join me in looking at how to save money while living in NYC and tips for how to live frugally in NYC. Before you know it, you may be living in NYC for (almost) free.
I've used the budget lifestyle hacks below and you can too, for a cheap way to live in New York City (the greatest city in the world).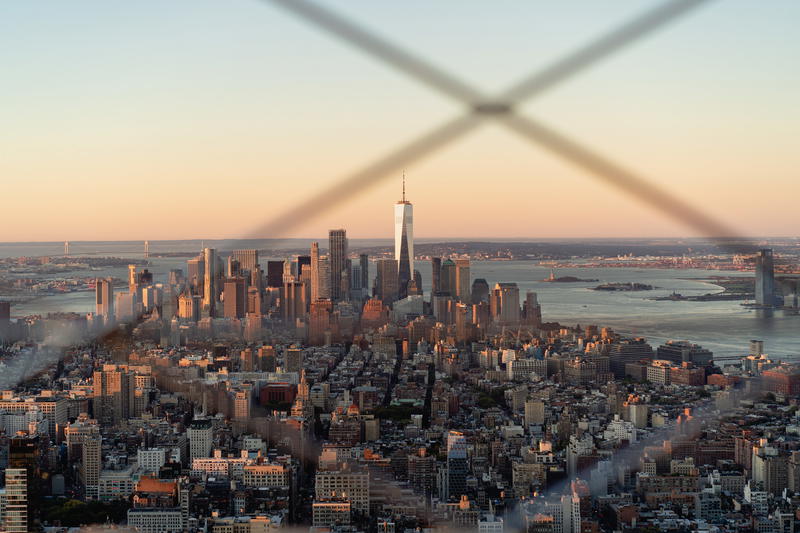 Transport on a budget in NYC
if you want to save money living in NYC and stick to a budget, listen up! I'm sure you've seen NYC yellow taxis in movies all your life, but the less-glamorous (and even more interesting) subway, buses, ferries and gondola ride (yes!) are the ways to go.
Also, what about walking, and biking? These free ways to get around NYC will get you far, so let's see the best ways to budget a busy lifestyle in NYC without breaking the bank.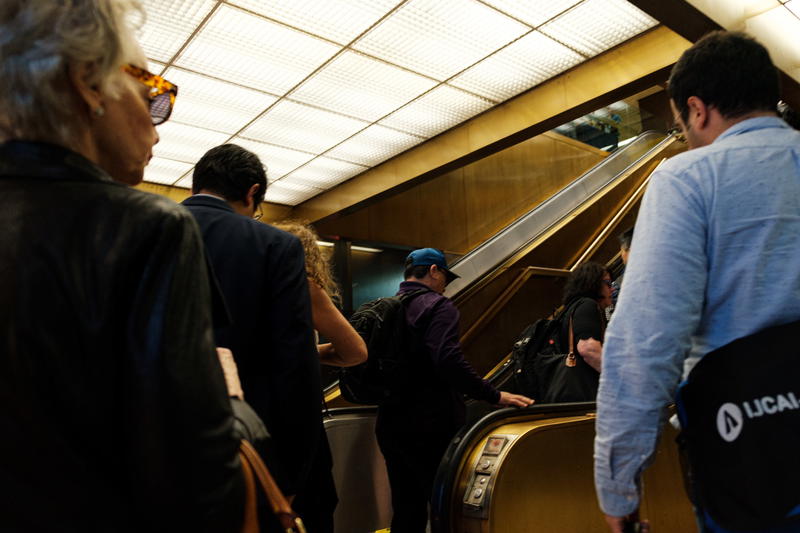 Always walk
Always, always walk, if you can. What this means is walk anywhere if it's under a mile, and you'll save a subway or bus fare. Learn how to walk to do all your errands, appointments and daily activities, and if you can, consider living close to work, so that you can walk and save money on a daily commute.
Just the other day Dan and I walked from Midtown West, to SoHo, and back. It was absolutely beautiful out, and not only did we get a ton of steps, see the city and experience it, but we saved on two subway fares, each.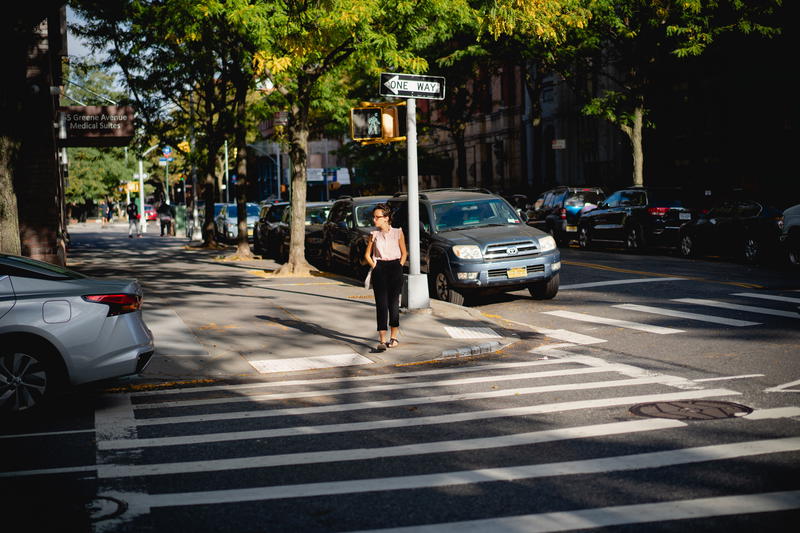 Get a CitiBike membership
A CitiBike membership is one of the coolest hacks for budget ways to get around New York City, or even for commuting. I was lucky that from my job I was able to get an annual CitiBike membership for free as part of "wellness benefits."
CitiBike is accessible in a single ride (it's not a great deal, honestly), a day pass (a better deal) or an annual membership (my favorite, and the best deal). I try to CitiBike to work whenever I can, and the savings are huge. The workout is great, too. Just bring a helmet, and make sure to "dock" the bike by using the app to check for docking spaces.
To learn more about CitiBike membership options, check out the website's pricing guide.
Even better, get a bicycle
I owned two different bicycles in my earlier years living in Manhattan. I used a bicycle both as a free way to work out (I would bike 40 miles a week from my apartment, down the West Side Highway, which is duly one of our favorite places to run in NYC) and a free way to get around.
In fact, if you can score a bike off Craigslist or Facebook marketplace (also two of my favorite places to sell my stuff online) for cheap, you'll be blessed with a free mode of transportation. A bike will get you near and far, as long as you have a bike lock to lock up when you park.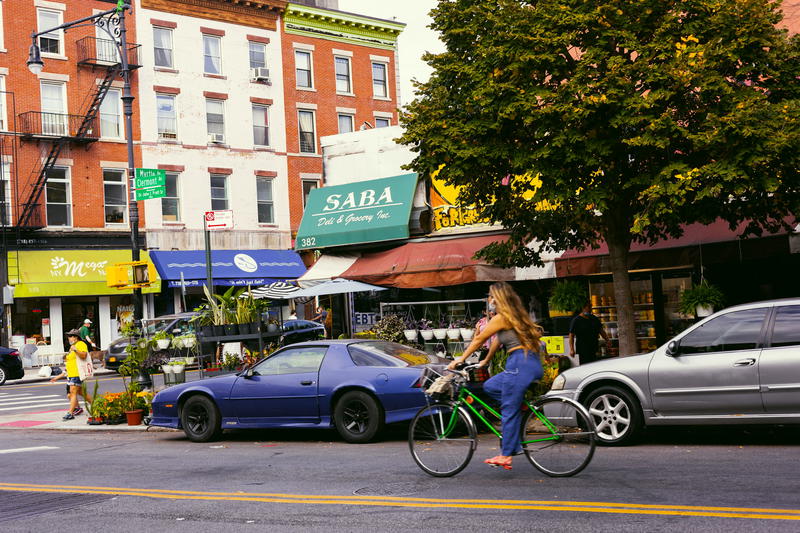 Take the subway, or a bus
For anyone who scoffs at the subway, you are missing out (and you're not a real New Yorker). The NYC subway is one of the oldest metro transit systems in the world, and it is still the most affordable way to get around NYC or commute.
For a flat fee, you can go one stop (in some parts of Manhattan, this is only a few blocks) or nearly two hours, from the top of the Bronx to the south of Brooklyn or the east of Queens. For living in NYC on a budget, this is the way to go, and don't forget that you get free transfers from the subway to the bus.
If you plan to take the subway more than twice a day every day of the month, get the monthly MetroPass, which will bring down the price per ride as soon as you average 2-3 rides per day. Then, you can take the subway as many times a day as you want, all under one price per month.
Helpful Tip
Just remember: if you plan to be out of town or on vacation for a week or more, consider that maybe the subway monthly pass will be best for when you're in the city for a consecutive 30 days.
If you have to take Uber or Lyft, share with a friend
One of the biggest shocks to both me and my wallet was this one night I had to leave a bar in the Lower East Side near Chrystie St. and get home to my apartment on West 107th Street near Columbus Avenue for $26. And this was in 2013, so imagine how the fares have increased since then.
Uber fares, Lyft fares and other app-based rides, along with standard taxis, have increased and increased over the years. There are all kinds of fees, and of course, tax and tip! If you want to stay on a budget, opt for the subway, because it never stops running (or walk or bike, as per above).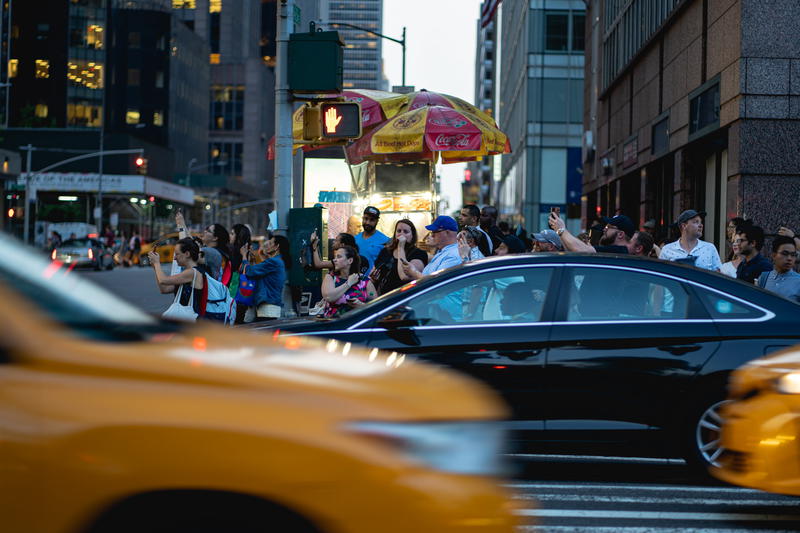 Food on a budget in NYC
"Oh my gosh, you live in New York! Isn't it SO EXPENSIVE to live there?"
No, it's really not, if you just stop eating at restaurants, having $5 coffees and drinking $14 glasses of wine (plus tax and tip) at bars. There is a way to live on a budget in NYC, eat great food, never go hungry and be happy with your bank account at the same time.
Let's check out how to do it.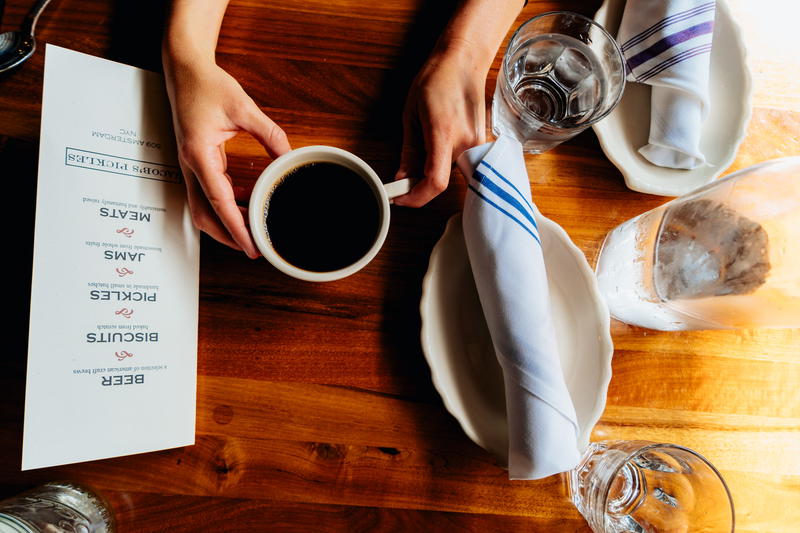 Always buy groceries at budget grocery stores
The golden rule is to always buy groceries at budget grocery stores specifically, and I'll explain this.
When I moved to Manhattan, I was terrible at cooking (or hadn't found a way to love it quite yet), and I dreaded shopping for groceries and cooking alone in my tiny little Manhattan kitchen on bad pots and pans.
I went shopping at places like Whole Foods ("Whole Paycheck"), West Side Market (where everything costs a fortune) and then tried Gristedes (forget about it). Second-best were Associated [Supermarkets] and Key Food, but I still wasn't impressed with what my dollar was getting me.
The win is going to Trader Joe's and if you have seen the light, it's clear why this place always has lines, but it's clear why the hype stays high and never dies down for this lovable and budget grocery store.
Now that we live in Brooklyn, we've located some amazing neighborhood grocery stores (the ones with the fruit and veggies outside out front with handwritten daily signage) and we've found our hacks. We buy groceries several times a week, always have a stocked fridge and we're happy with our grocery budget in NYC.
Try to stay vegetarian, and skip highly-processed foods, ready-made meals and expensive name brands
Back when I hated cooking, I also spent too much money on processed foods, name brands I was familiar with and a freezer meal here and there "just in case I ran out of time."
If you commit, you'll never run out of time to cook, and that is why there is such a thing called meal prep.
Then there's shopping vegetarian, or vegan. Once you learn about the health benefits, you'll be sold, and when you learn about how much of a hit meat and fish have been taking in your grocery budget, you may even steer clear of them forevermore.
We tend to shop veggie-vegan, with some canned tuna here and there and a steady stream of eggs by the dozen. We also eat beans, chickpeas and BeyondMeat as a meat alternative.
Never, ever order in food on Seamless, UberEats, DoorDash or Postmates
A great Instagram post that shares the evil of food ordering apps is one of my favorites, Personal Finance Club and he illustrates the straightforward cost of ordering in food.
In NYC, the cost is especially high, as tips are higher, fees are higher, the cost of restaurants is higher and basically everything is higher. I ordered a simple Thai curry the other week for a base cost of around $14 and the bill was $25 (I was using a gift card and paid $0). That's the cost of ordering food in, in NYC.
To stick to a lifestyle budget, scrap the ordering in! If you want something from a restaurant, order it directly online or by phone and do a pickup by walking or bike, or grab it on your way home. This is how to live on the cheaper side in a big city like New York.
Helpful Tip
If you do want to have some takeout, opt for ordering through a delivery app and choosing "Pick-up" as your delivery option. That way, you save on delivery fees and sometimes that equates to a quarter of the price of your order.
If you want to eat out, opt for fast casual, rather than sit-down
If you do eat out at restaurants from time to time, and we sure do, when we have occasions to celebrate or splurge, we opt for fast casual for a few reasons.
First, you can usually sit outdoors and enjoy a sidewalk meal just as you would at a sit-down restaurant with waiter service, but second, fast-casual allows variety and sticking to a budget if you want to get something small, or just a drink, or just a dessert or snack, and still have a restaurant dining-out experience.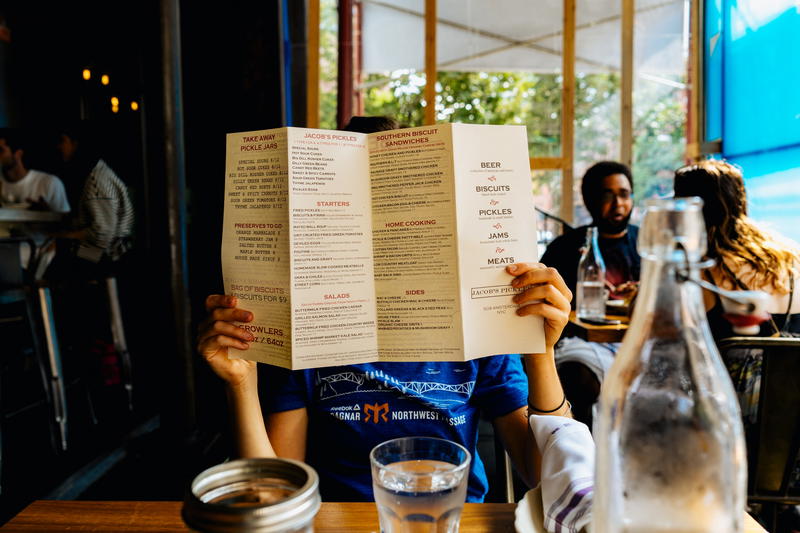 Make your coffee at home or at the office
I have a friend whose girlfriend used to buy coffee at a cafe every single day on the way to work. At $5 a day, that's $25 a week, and $100 a month, and $1200 a year.
ON COFFEE. Especially in NYC, you'll see coffee get expensive, rarely below $2 and often $4-5 per cup if you're getting a nice drink like a latte, or cold brew, or something iced, to-go. Last week I had a large flavored cold brew with oat milk and it was nearly $7 (but guess what: I used referral bonus points from the coffeeshop, so it was free).
If you're like us, you've learned how to brew your own coffee at home and brew it well, while enjoying the experience. It's the same reason we also make our own coffee when we travel.
By buying a big bag of coffee for $12, and each of us drinking a cup every morning with our Chemex, we've saved thousands of dollars, based on the math above. This is one of our favorite and enjoyable ways to save money living in NYC.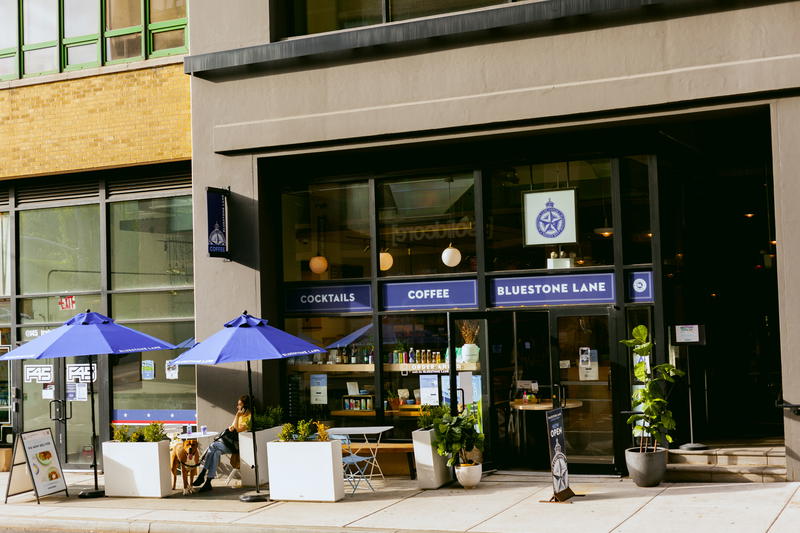 Have friends over for cooking, rather than dining out or ordering in
As we've gotten older (and wiser), we've learned that having friends over for cooking, or some drinks, or snacks on our roof, is one of the most budget-friendly ways to entertain guests and socialize when living in New York City.
When I was younger and living in Manhattan, I loved being busy; however, I let 'busy' and 'having plans' translate into 'going out to dinner at least three nights a week.'
Can you believe that? I was spending $10-20 on dinner, three or more nights a week, whereas now, our grocery spend for two people in one week is around $50 per person, for three meals a day.
What we've learned is that having friends over our home for doing basically anything except dining or drinking out is one of the ways to live frugally in NYC, and welcome friends into your home at the same time.
Try buying groceries on AmazonFresh
Our absolute newest budget hack for NYC living is getting groceries on Amazon Fresh. Is it always an excellent deal? The answer is no, it's not always a great deal, but you have to know what to get.
This is where, if you see above, we're thankful for our vegetarian lifestyle, because we can get several bags of food for $50 or $60, like pantry staples (pasta, rice, peanut butter, etc.) and frozen goods (frozen vegetables, frozen fruit, frozen vegan meat alternatives), delivered to our door, and we also get 5% back with our Amazon credit card.
This one might be our newest and greatest grocery hack of the year.
Entertainment & nightlife on a budget in NYC
When you first move to NYC, you may gravitate toward all the tourist bucket list items you never had time for if you only came in for the weekend or for one trip in your life to New York City, in the past.
In reality, living in NYC is regular life: sleep, eat, work, do fun things, repeat.
There is no doubt that entertainment (theatre, comedy, music, off-the-beaten-path types of entertainment) and nightlife (bars, restaurants, outings) will keep you very busy on the weekends, but is there a cheap way to enjoy entertainment and lifestyle on a budget in NYC?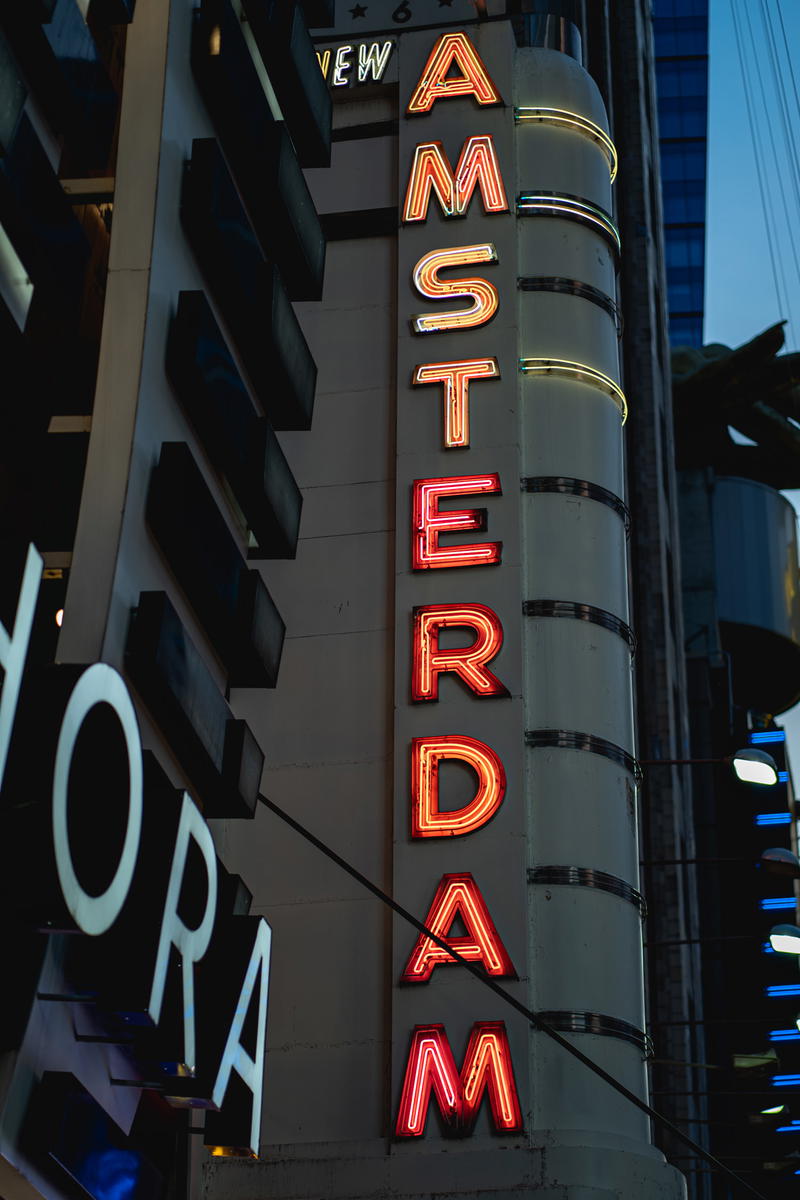 Skip expensive shows, concerts and events with cover charges
Broadway will continue to always be hundreds of dollars per ticket, and for good reasons: Broadway is the BEST. I love Broadway, but it's hard for the average young person to attend Broadway shows all the time (unless you score free tickets).
But, if you want to keep lifestyle costs to a minimum, opt for donation-based entertainment or free shows (there are so many types of free shows and entertainment in NYC parks, for example, in the spring, summer and fall).
Skip the hype, if your desires allow it, and spend zero to just the minimum on amusements for the weekend. There are great free concerts to attend in NYC, from the shows in Prospect Park, to the SUMMERSTAGE free concert series in Central Park every summer!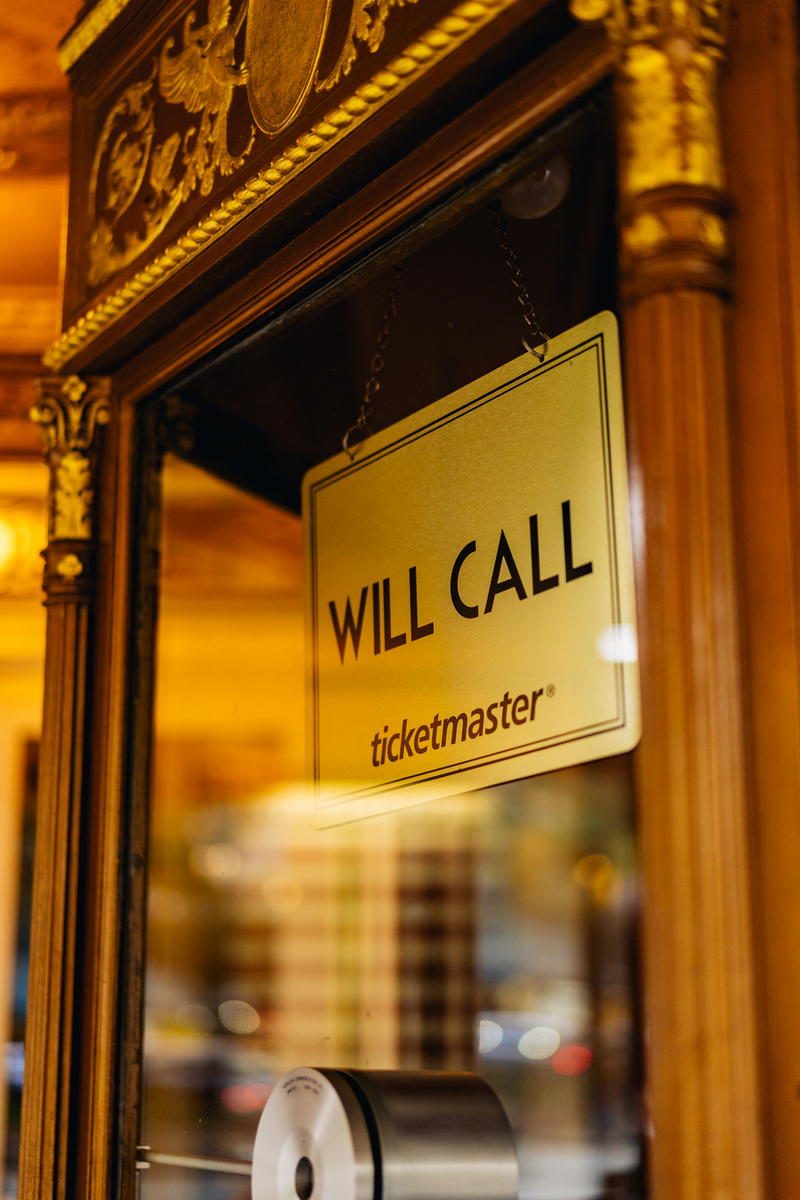 Buy only 1 drink at the bar, or, get a soda
I feel like I learned in my twenties that going out meant getting one drink, then two, then three, then splitting a big group bill, then factoring tax and tip and worrying if I had blown my weekend budget in just a few hours by showing up at a party at a bar.
The secret sauce would've been having one drink and then cutting myself off before buying libations into oblivion, or starting with a soda, having one splurge, and then drinking water.
Depending on your preferences, you may head toward the sober end of the spectrum or the person who goes wild Friday and Saturday nights, but if your budget is in the back of your mind, put a limit on your weekend bar budget and stick to a reasonable maximum so that you don't regret excess spending later.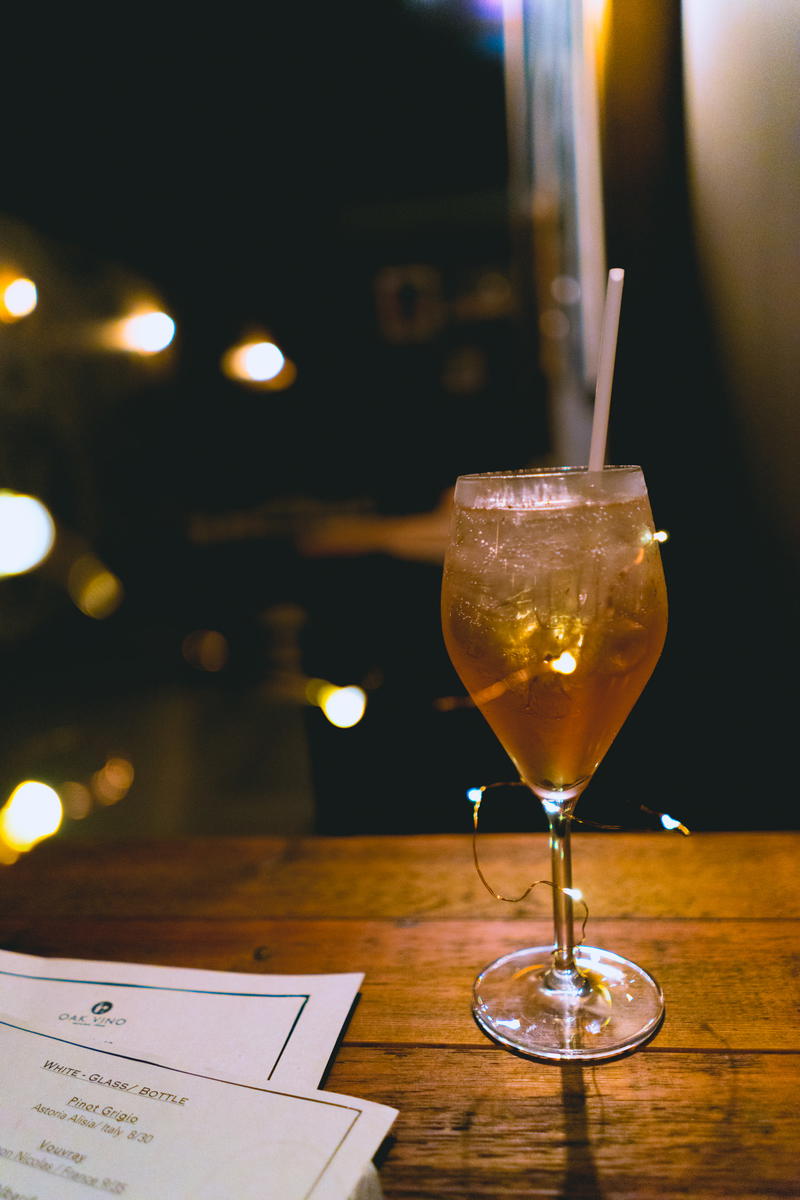 Become a happy hour expert
There are some cities that don't "do happy hour" (Boston?), but NYC is pretty good at happy hour.
Around the city, you'll be able to pass by bars that are doing $7-8 beers til 6 or 7pm, and the information is available online, or right on the chalkboard signs outside bars in the happenin' areas. My favorite happy hour bars are Elsa in Cobble Hill, Brooklyn, and Juniper on 35th and 7th, if you are in Manhattan.
Have or host a house party
When I got a much larger apartment, I loved having parties or friends over for dinner. This is a great way to keep costs low, while living in NYC, and if you have smart friends who also do not like to overspend, they'll want to come over with a bottle of wine in hand and you can have a grand ole time for the cost of 1 drink at a bar.
Helpful Tip
My top tip is to pick up some fun big bags of snacks at Trader Joe's and put them in nice bowls. It's a cool and appreciated touch when a gathering has big snacks and dips.
Go to performances and concerts in NYC parks
This summer alone I stumbled on so many wonderful and creative performances in NYC's parks, from Brooklyn Bridge Park to Prospect Park in Brooklyn.
There is so much talent in New York City (it's incredible) and you can either research shows in advance at websites like Time Out New York, or just happen upon them as you're out for your walk, run, stroll or bike ride. Typically, they are free!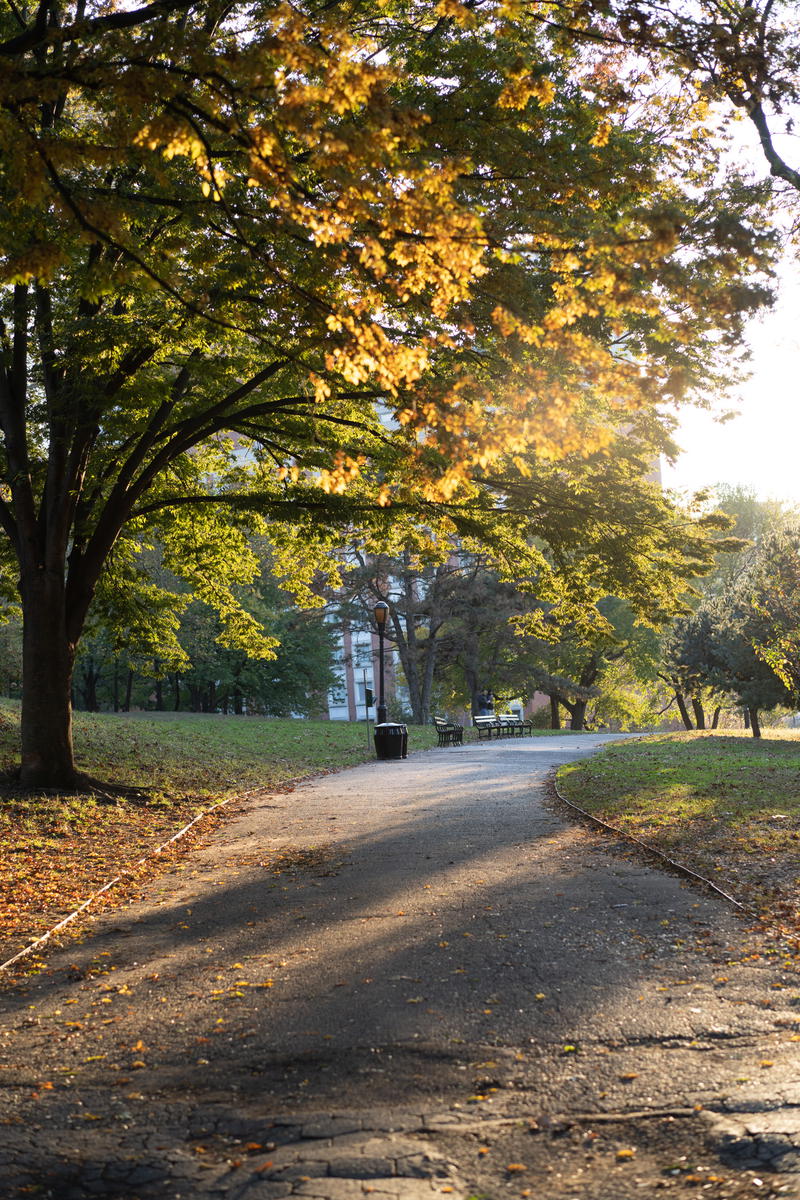 Hunt down fun & free weekend events and festivals
There are so many free cultural weekend events and festivals in NYC to keep you busy, amused, happy and completely within budget. Some amazing ones are the Feast of San Gennaro in Little Italy, and Chinese New Year's celebrations around January-February in Chinatown and Flushing, Queens.
Find an affordable place to live on a budget in NYC
There is a way to find safe and affordable places to live in New York, and you can get lucky, so to speak. A lot of how to look for a great apartment in NYC depends on how you do your research, and we want to arm you with how to find somewhere affordable and keep your budget low.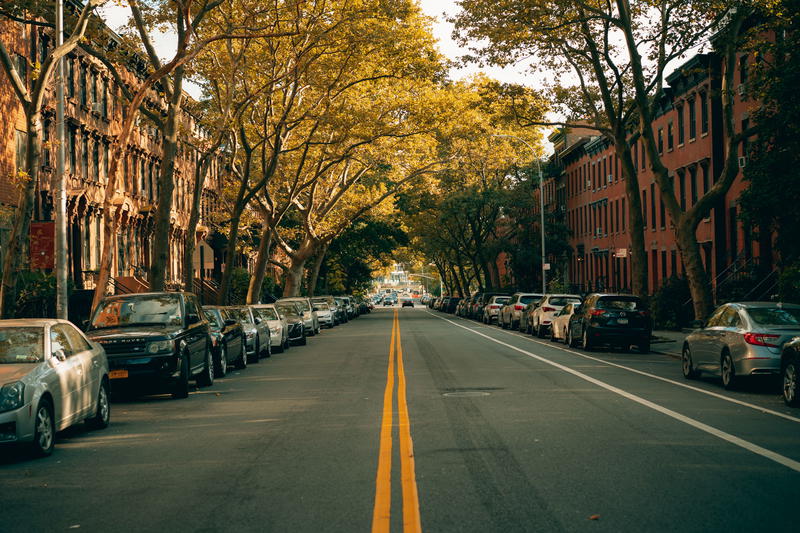 Split an apartment with friends, roommates or housemates
Splitting an apartment with roommates is one of the most common ways to live in NYC for cheap, and the farther you get from the center of Manhattan, the more you'll see rooms for rent in the three digits … not four.
This is not to say that every area of NYC is great, or desirable: that's not the case, but splitting great apartments with great roommates will certainly let you live in NYC for cheaper.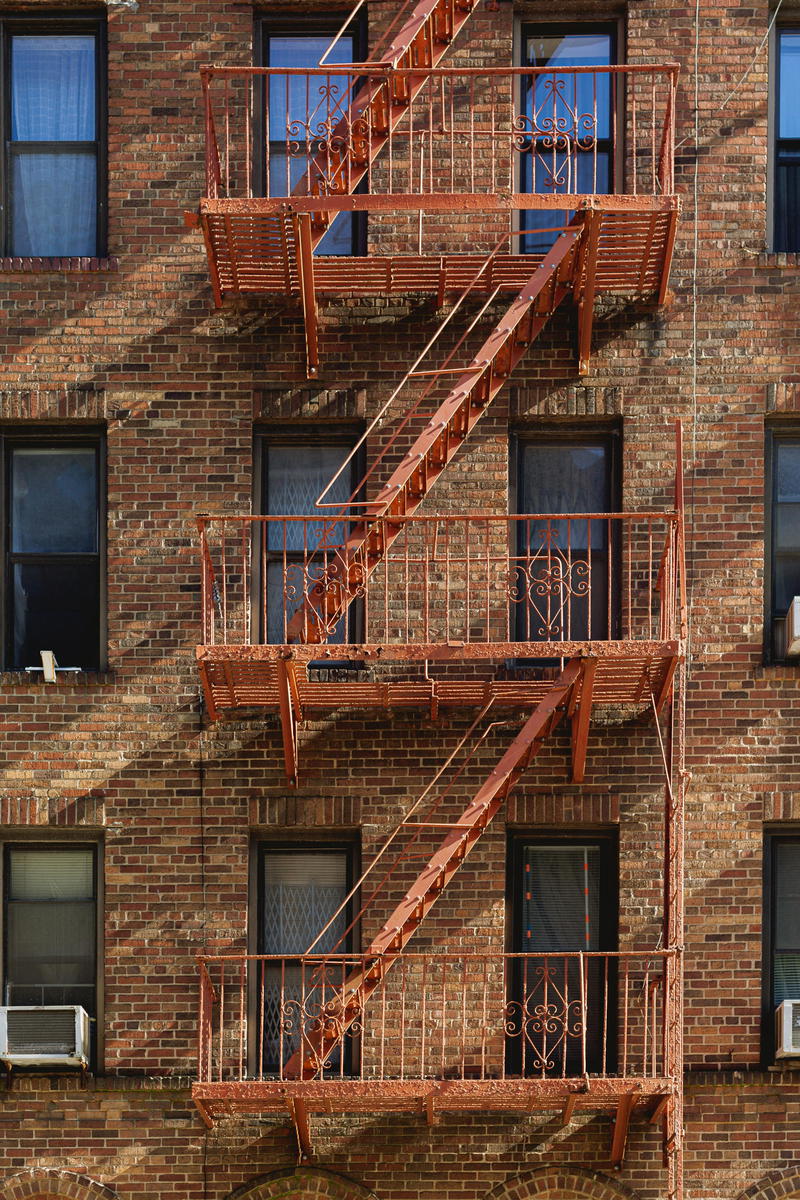 Avoid broker fees at all costs when searching for an apartment
I've never paid a broker fee in NYC, and neither should you. A broker fee for renting an apartment in New York City is usually equal to one month of rent on the lease, so this amounts to paying 13 months of rent in a year, instead of 12.
You can search for apartments by filtering for 'no fee,' and you can learn more about this in our guide to renting in NYC.
Helpful Tip
Local tip: if you are searching for an apartment in Brooklyn, I'm glad to recommend our broker, who works with no-fee rentals. Just send me an email on our contact us page and let me know you read this article!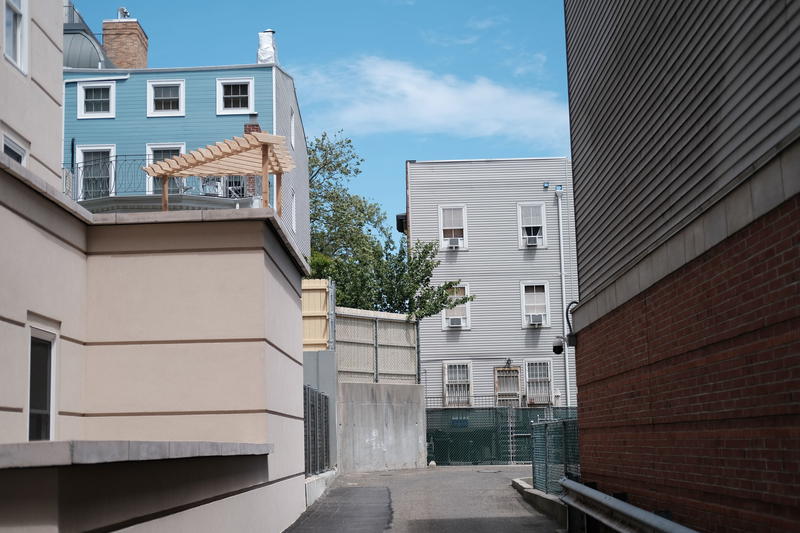 Understand that to save money, you'll have to forego some amenities
To live in NYC on the cheap, no one ever said you were going to get a roof deck, pool, dishwasher, doorman and renovated kitchen.
To save money and live in an affordable (and safe) apartment in NYC, understand and acknowledge that you may have a great location, but the apartment may be old, lack amenities or renovations and be rather basic. Or, you can probably opt for a farther-out location into Brooklyn or Queens, and that's where you may get a deal (especially on a new building with rental incentives) on a place with a gym, roof deck or in-unit laundry and dryer.
That's what you sign up for to live in a major city with an increasing cost of living, but it is worth it!
Look for the best apartment in an up-and-coming area
While living on Park Avenue is appealing, the truth is that the best deals for renting in NYC and living an affordable or cheaper lifestyle will come when you venture out into northern Manhattan, the Bronx, farther-out parts of Brooklyn and Queens.
Many students want to know how they can live in NYC as cheaply as possible, and the cheapest way to live in NYC for the summer will be to find a sublet, likely out toward areas like central Queens, southern Brooklyn or the Bronx.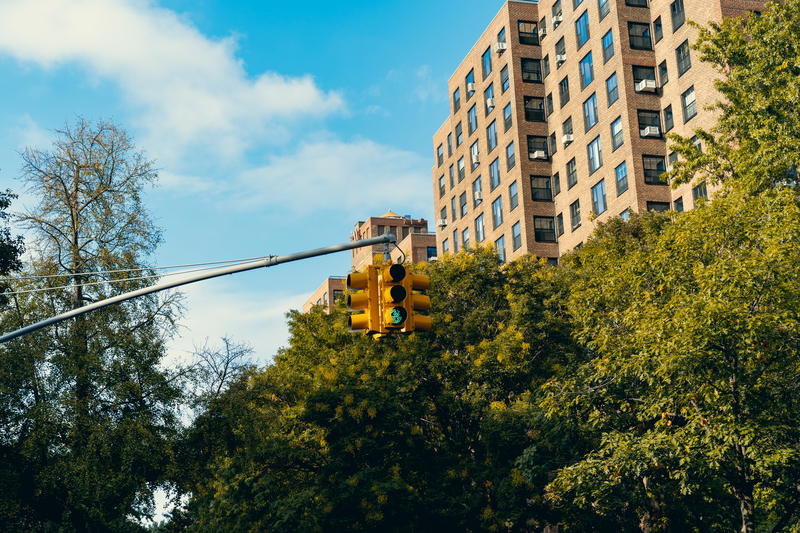 Or, look at more basic-style buildings in expensive neighborhoods and desirable blocks
Our most recent apartment before now was one of the most basic buildings on one of the most beautiful and most desirable brownstone blocks in all of Brooklyn (and by some accounts, all of New York City). Was it worth it? Yes, for the neighborhood feel, charm, excellent architecture and safety alone.
One way to not break the bank while living in NYC is to go for the smallest or most basic building on a block that you really like.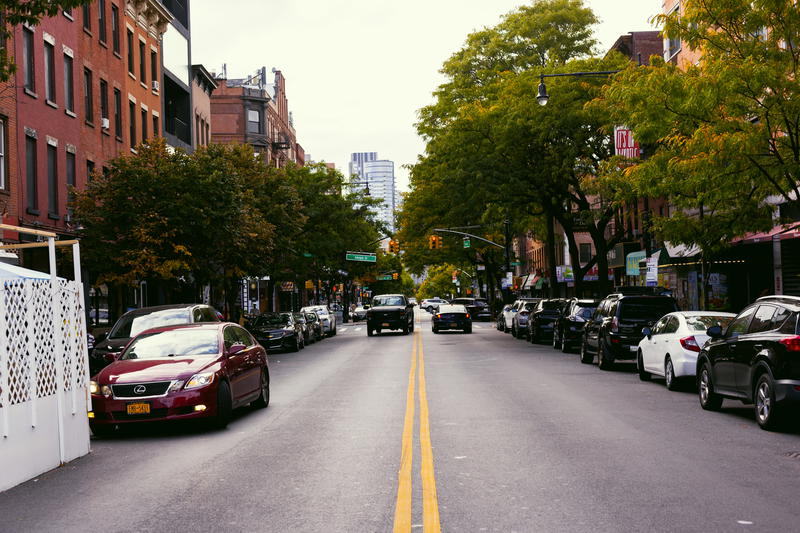 Sublet, on Craigslist, LeaseBreak, Facebook Marketplace or Angie's List
Subletting is a great way to save money in NYC or break into the rental market for cheap, so that you can live a budget lifestyle and not be signed into a lease, if that is not what you are looking for at the time.
In fact, my first "real NYC apartment" was a sublet, and this makes subletting tips one of the #1 best tips for living in New York City. Subletting also usually will not lock you into the salary requirements of getting your own lease.
Other lifestyle hacks for living in NYC on a budget
Now that we've talked all about the cost of living in New York City, along with cheap places to live in NYC that are also safe and affordable, and now that we've talked about your grocery budget, let's look at other ways to lower your cost of living and live frugally in NYC.
Stop shopping
My life changed when I told myself I had everything I needed and I stopped shopping. Seriously, if you have clothes and a place to live, you don't need much else to function and be content.
Once I stopped passing through clothing stores on my way home from work and buying things, I had a lot more budget left over on my credit card each month.
The best tip for sticking to your lifestyle budget in NYC is simply to window shop: admire windows, go into stores but don't take out your wallet, or do the "30 test" of waiting 30 days to buy anything over $30, and reevaluate if you really need it.
Helpful Tip
In my guide to decluttering, which is tangentially related to stopping shopping, I recommend the Minimalists podcast. Find out how to declutter your apartment.
Find stuff on stoops and flip or re-sell them on Craigslist or online marketplaces
Decluttering your apartment is a wonderful way to make space, and selling anything online is an excellent way to make money.
In many neighborhoods with stoops (mostly in Brooklyn, where there is a neighborhood-y feel) like Brooklyn Heights, Cobble Hill, Boerum Hill and Fort Greene, you'll find excellent things of value left on people's stoops. One man's trash is another man's treasure! You can bring anything in great condition home, post it on Craigslist, and wait for it to sell, for some extra cash.
Pick up low-cost or free hobbies
In our guide to free stuff to do in NYC, you'll see there is a complete plethora of free things to do in New York City and some of them stem into awesome hobbies.
Take a few for example: running, biking, joining a free workout group like November Project, walking with friends, joining free meetups or volunteering. There's also ways to visit all the free museums in the city, document city adventures through photography or learn things online, like learning photography through YouTube.
Avoid lifestyle creep
Lifestyle creep is when you make more money (salary, contracts, any type of income) and therefore start spending more money to keep up with a lifestyle that you think fits your income.
It is one of the things that keeps people broke and struggling. When living in NYC, whether you get a huge bonus, a big raise or a new job that pays double, aim to keep lifestyle costs constant, and you'll see how much you can save and put away, focusing on a NYC lifestyle budget that does not rise as your salary does.
Cut subscriptions
In living anywhere and living any life, keep in mind that subscriptions are made to make you keep paying but forget to keep using, so if you have any doubts that a subscription or membership to a club, gym or service may go un-used, avoid.
With that extra money back in your pocket each month, you can do things like shop for items when you need them, rather than subscribe to a monthly fashion box and even something like a monthly Metrocard is a purchase better spent on single rides if you only plan to ride twice a week.
Determine if you really need that gym membership
Gym memberships in NYC can be budget memberships at budget gyms for $39 a month (and some start at trials for free or for $19/month for the first month), or $250/month for Crossfit, or if you have the money, $26,000 per year for Equinox on Madison Ave.
There are other ways to work out for free, especially these ways to work out from home.
Remember that it's impossible to live in NYC for free, but you can strive for a healthy budget
If you are thinking about how to live in NYC for free, think again. Living anywhere for free would be pretty ridiculous and NYC is as real as it gets!
Your best bet is to be looking for safe and affordable places to live in New York City, research the cost of living so that you know what you're in for if you are moving here for the first time and research how to budget for a lifestyle in NYC, like we've outlined here.
You're on your way to live frugally in a big city like NYC, and you can even save money while living here if you're smart, put your mind to it and create a NYC budget and lifestyle that works for you and makes you happy.
Enjoyed our article?
Consider supporting us! We're a 2-person team (learn more about us here) and your support enables us to create quality content. Thank you!