11 Essential Travel Products for Female Travelers
Written by Becca
•
Updated on November 20th, 2023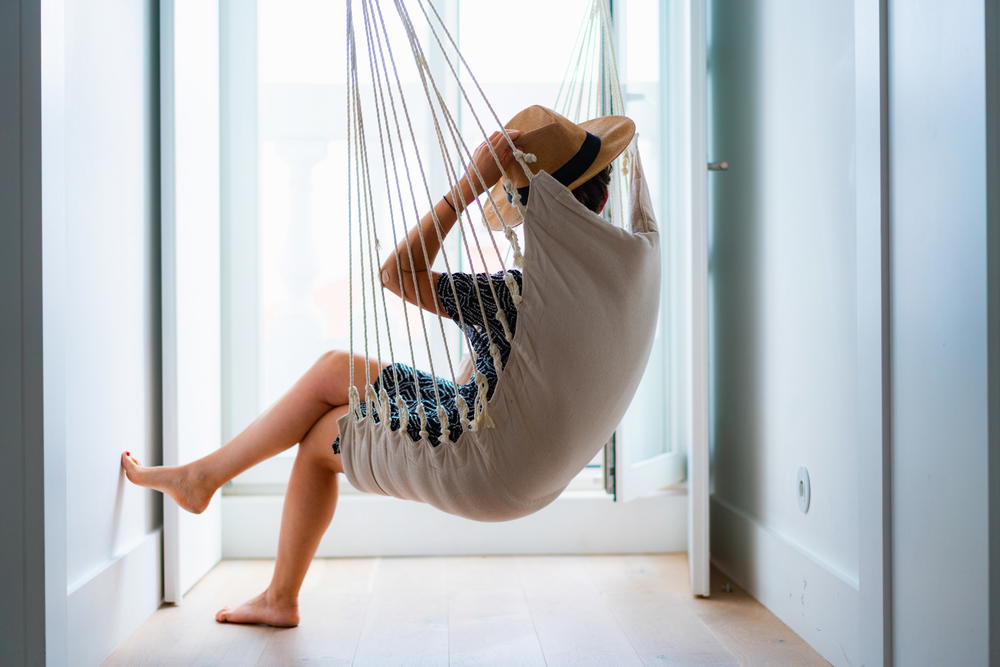 As a woman traveler, how do you choose versatile and compact travel-sized items for ultimate comfort and function? Here's my list for slim travel products I take on every trip.
This article may contain affiliate links. We earn a small commissions when you purchase via those links — and it's free for you. It's only us (Becca & Dan) working on this website, so we value your support! Read our privacy policy and learn more about us.
Table of contents
Close table of contents
What's in my bag? For most trips, a few things stay constant for me. Most of these things that I pack have to do with convenience, slim size, versatility and comfort.
Depending on the type of trip I take, the weather will be different, the occasions will be different (Business meetings in Argentina? A wedding in Israel? A bathing suit for a beach day?) and the length of travel may be different. Nevertheless, my evergreen travel favorites stay the same.
From a quick-dry towel to a neck pillow I've come to love, check out what's (nearly) always in my 50L travel backpack, TOPO Designs 30L Travel Bag or suitcase.
Priority Pass membership card
You've heard it before from us, but Priority Pass card is the reason we started liking airports again! Priority Pass is a worldwide network of airline lounges that you can access with a single membership (and it comes with a card - or, you can use the app).
Before we go to a new airport nowadays, we look up our terminal and determine how many Priority Pass lounges we can access. Priority Pass has mostly changed travel for us while abroad, because if an airport does not have WiFi or has one of those networks where you need a local phone number to get on the network, we can be nearly assured we'll have WiFi once we get to a lounge.
Priority Pass membership has also saved us on longer layover. We once landed in Lisbon at 9 am local time, but it was 2 am for us, and we were absolutely exhausted. We checked into the Priority Pass lounge in the Lisbon airport and were able to take solid naps in nap rooms (!!) until our next flight. When we woke up, we had coffee, snacks, WiFi and sunny runway views.
Helpful Tip
Looking for new proven ways to save money on flights and airfare? The easy solution is to sign up for Going, the leading way to find flight deals and mistake fares, directly to your inbox. Use HALFHALF20 to get 20% off!
We also appreciate Priority Pass when we need a space to get work done or take a meeting. If we know that we'll have lounge access when we get to an airport, we'll even get to the airport early so that we can get settled in the lounge and log into a meeting.
Lounges around the world come in a variety of shapes and sizes, from lounges that have waiter service (Mexico) to outdoor patios (Gran Canaria).
Shandali quick-dry microfiber travel towel
Having a quick-dry microfiber towel is something that changed travel for me. Before I found out about microfiber towels (this was many years ago), I was actually taking an old towel that folded up into a square with me on trips.
As you may know, hostels may not provide towels at free of charge (it's how they keep costs competitive) and provide them for rent. If you want to avoid renting a towel, or, if you prefer having your own clean towel with you (it certainly works well for beach and pool days), a microfiber towel is the way to go.
My small travel towel folds up to the size of a piece of clothing when it's in my luggage. I decided to go with a large size that can cover my whole body, but I also use it for hair, and it can even double as a little blanket or covering for multi-use.
Women's FlipBelt running belt or money belt
The FlipBelt is a cool gadget that my mom got me as a gift. This belt goes under your shirt and sits snugly around your waist or hips. It's mainly good for taking a jog, at home, or on the go. It has snug spaces for keys, a phone, credit cards and money, and you 'flip' it toward your body after filling it with your items, to keep everything tightly inside.
The nice thing about the FlipBelt is that it can also double as a money belt when you're out somewhere that has a history of pickpocketing (Spain, Italy, etc.). You can keep a credit card and some cash in the Flipbelt and fold it against your body, and then keep it under a shirt or dress so that you're pickpocket-proof.
The Google Pixel phone (and its camera)
I was not an "Android person" until I got the Google Pixel, and I mainly use it for its camera. It makes my iPhone friends say, "Wow," and it never stops wowing me, either.
I like using the Google Pixel (there's now a version 3) for photos because the camera takes in so much color. I've recently figured out night mode, which takes a longer exposure like a real camera, and there's modes for photo spheres, portraits and panoramas as well. You can also take high-quality video and make a little slo-mo vid.
Bonus: it's water-resistant, so I worry less if I let something drip on it or have it in a damp scenario.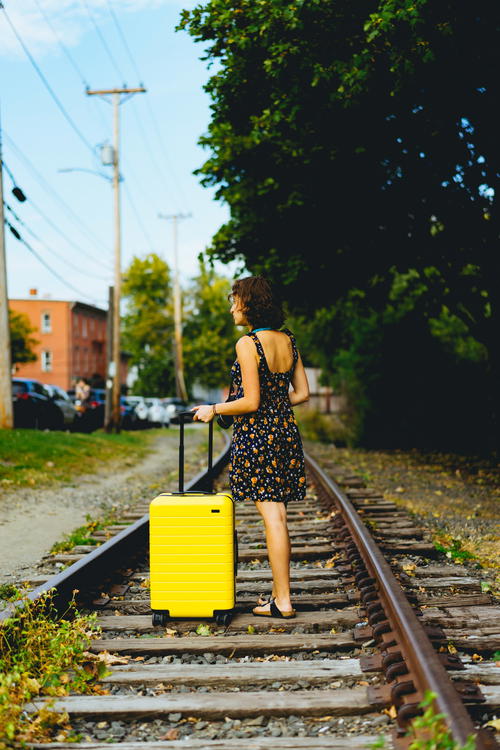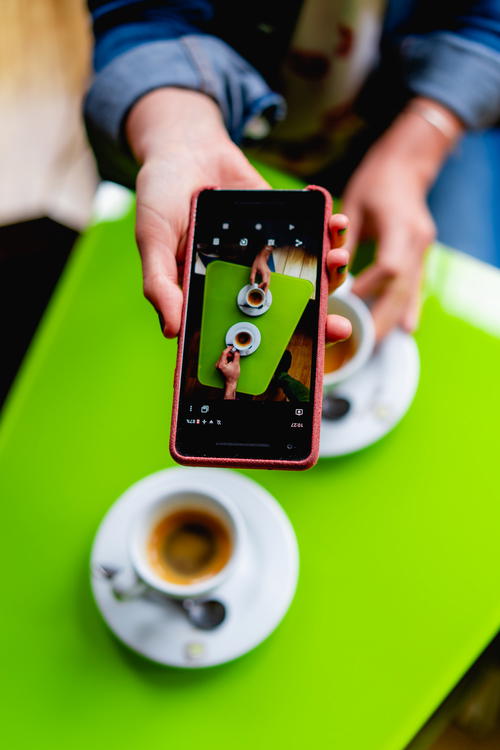 Birkenstock unisex sandals
Birkenstock sandals are now my trusty sandal. I like them because they're durable, meant to last a while, they feel like they mold to your feet and they're better than other sandals for your ankles.
As someone who has flat feet and needs ankle support, the model of Birkenstocks I have (the Gizeh) is best for spending a warm day walking around a city or town. I've been really happy with them and when I'm ready for new ones, I'll try a different color.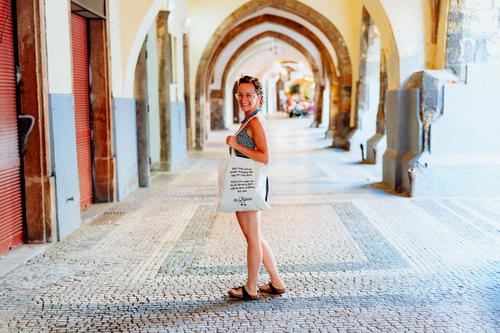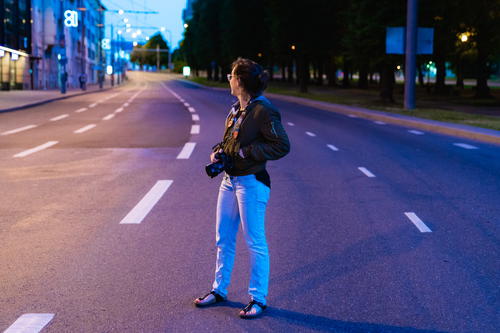 Lonely Planet travel guide books
Call me old-fashioned, but I feel ready for a trip when I have a Lonely Planet travel guide in hand. I started collecting Lonely Planet guides back when I took my first trips on my own during my years in Asia. I soon was coming back with a hefty collection of the Lonely Planet Southern China guide, the Vietnam guide and the China guide, which I refer to as the Chible (China bible).
Since my travels began with Dan, I'm the keeper of the books and I'll do my research with them, using the maps for planning and always doing my reading of the history and culture of a place we're going. On the flight to our destination, I'll brush up on words from the glossaries and I'll read about the top experiences, using them as a benchmark for what we can get done during our stay.
When I order a Lonely Planet book for an upcoming trip, I'll start leafing through in order to get excited for where we're going. There's something so satisfying about having a book in my hand!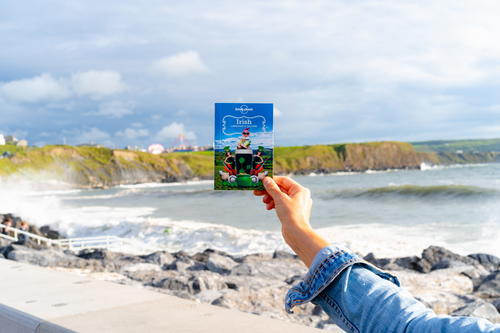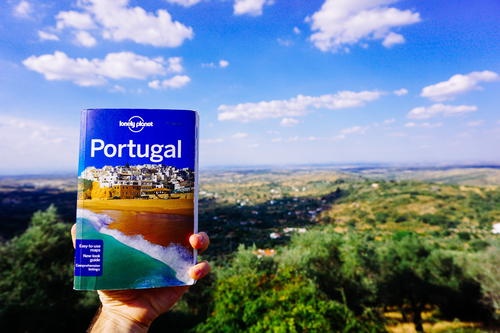 Cabeau Evolution travel neck pillow
The Cabeau neck pillow is the best travel neck pillow I've ever owned (and to be completely honest, Dan bought it in the airport when we were in Hong Kong, but he usually doesn't sleep on flights).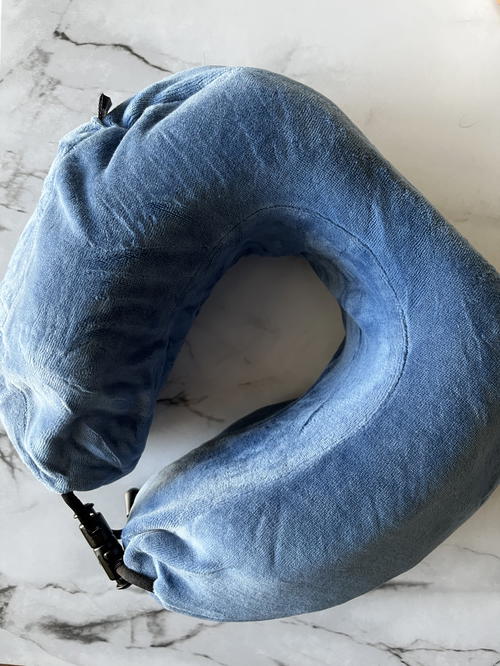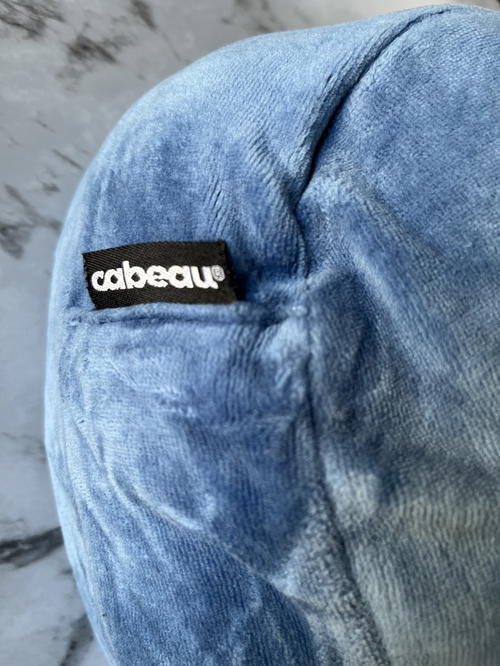 What I like about the Cabeau travel neck pillow is that it's firm and keeps your head from flopping. Because of this, you minimize the risk of neck cramping. It also comes with a pouch and velcro so you can strap it onto your bag. You can wash the outer cover so that it's clean before your next trip. See what we said about it in Mashable's blogger gadget roundup.
eBags narrow packing cubes
Dan introduced me to the eBags packing cubes, and you could say that these simple items changed my packing forever. I like the narrow packing cubes because I can use a few of them and line them up in my backpack. When I unpack, or when I'm repacking, I know where I'll be able to find something like socks.
Helpful Tip
Check the prices on ebags.com. Sometimes they have better deals than Amazon.
In addition to organizing all your clothes, socks and other garments, packing cubes help compress your fabrics, so you can pack more! I use a flat packing cube for my shirts and tanks, and I use the longer narrow size for leggings, shorts, socks and my travel towel. I also try to get a scarf in there so that it's not floating around my backpack or getting caught on a random zipper.
Check out our in-depth guide to know what the best packing cubes are!
Mini travel-size wireless mouse by Logitech
I'm someone who likes to use a mouse when I use a laptop, so whether I'm on a trip during which I'm working remotely like Remote Year or whether I'm away for a weekend, a wireless mouse makes me feel like my hand is going to cramp less.
Helpful Tip
Sign up for Remote Year to join the experience!
The travel-size mouse is so small and light that it's smaller than a piece of fruit. You could say it's the size of a mini mango. It's wireless, of course, so all you have to do is plug in the little USB part and you're ready to have a workstation on the go.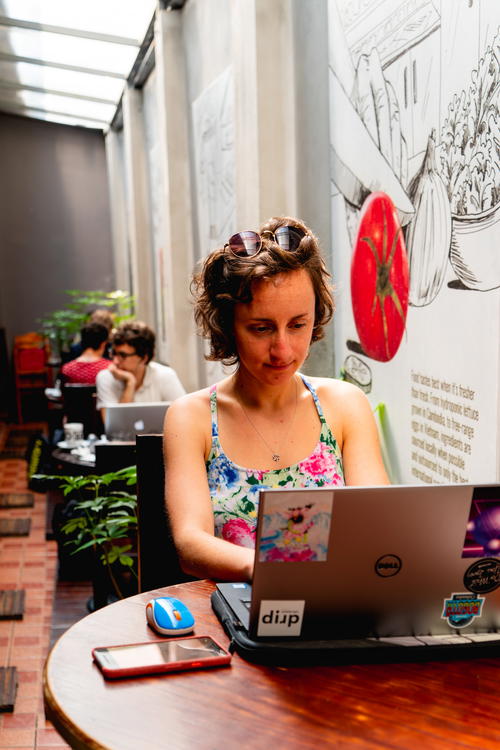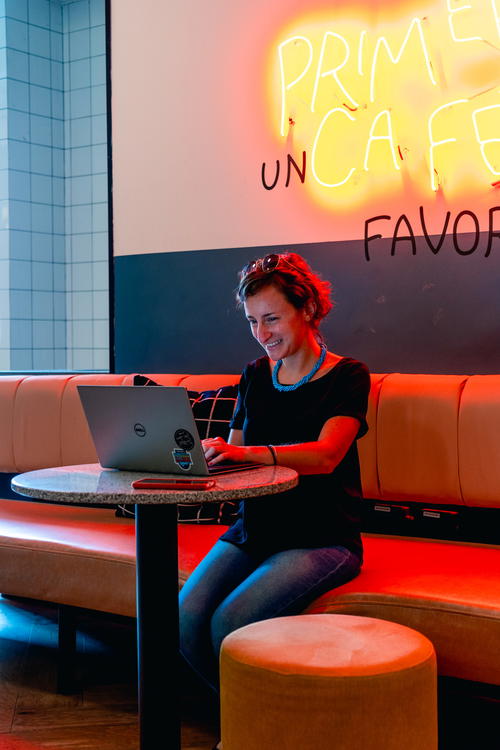 A super slim stainless steel water bottle
I started using a new water bottle after I left my previous one in a cafe in Hanoi (oops). Everything happens for a reason, though, because I love having a slim double-insulated bottle with a narrow mouth.
I used to have a travel water bottle with a sport cap sipper, but it was harder to clean and sometimes would make noise if I was using it somewhere quiet. My new water bottle has a stainless steel screw top, and what I like is that I can keep coffee or hot tea in there, or, ice water. It keeps cold drinks cold for hours, and it keeps hot liquids hot for a surprisingly long time.
Helpful Tip
Can't figure out what to do about a mid-size backpack? I recommend the TOPO Designs 30L Travel Bag, which has big trusty zippers and a convenient front-loading design.
If you've got all your compact travel essentials under control, move on to investing in some comfortable travel apparel that you won't regret! Start with my review of the Bluffworks women's Naha travel jogger and then the women's joggers from Public Rec as your default pairs of pants for a travel day.
An ultralightweight everyday cotton tee
If you're looking for an everyday travel tee that folds up super small, the Public Rec essential tee is it.
Last call: save up to 30%!
The Public Rec deals are still live. Get up to 30% off sitewide. No coupon needed!
This essential tee is versatile, meaning you can dress it up, dress it down or even wear it to work out, so it's a travel must.
With so many ways to wear it and the tiny bundle it can be folded up into, in a packing cube, a shirt that can be worn in so many ways is worth investing in as a female traveler.
Enjoyed our article?
Consider supporting us! We're a 2-person team (learn more about us here) and your support enables us to create quality content. Thank you!