Do I Need a Website for My Freelance Business?
Written by Dan
•
Updated on September 6th, 2023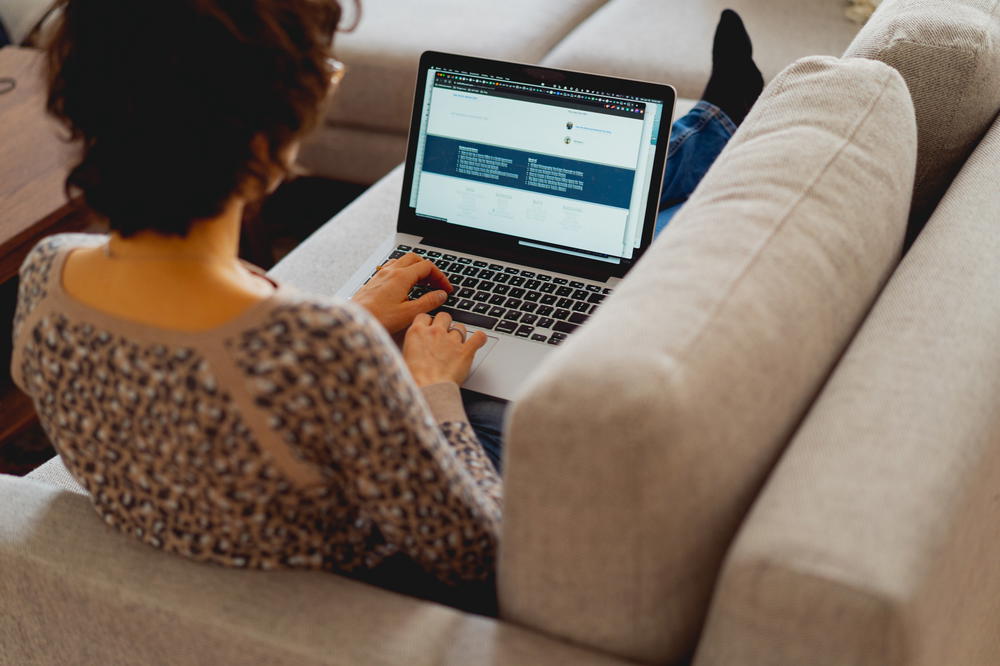 A website is your digital business card. It tells the world who you are and what you do.
This article may contain affiliate links. We earn a small commissions when you purchase via those links — and it's free for you. It's only us (Becca & Dan) working on this website, so we value your support! Read our privacy policy and learn more about us.
Do you need a website as a freelancer?
Absolutely. A website helps prospective clients find you and give them an outlet to easily contact you. You can share your skills, services and pricing, which can help eliminate calls and meetings. Having a freelance business website is an important digital asset because your website can also be a marketing tool.
How can you make the most out of your website and start creating today? Let's get started with these tips to find out.
What are the benefits of having a website as a freelancer?
Because your new freelance website is important, I want to list out some of the main benefits that a small business website can provide for you.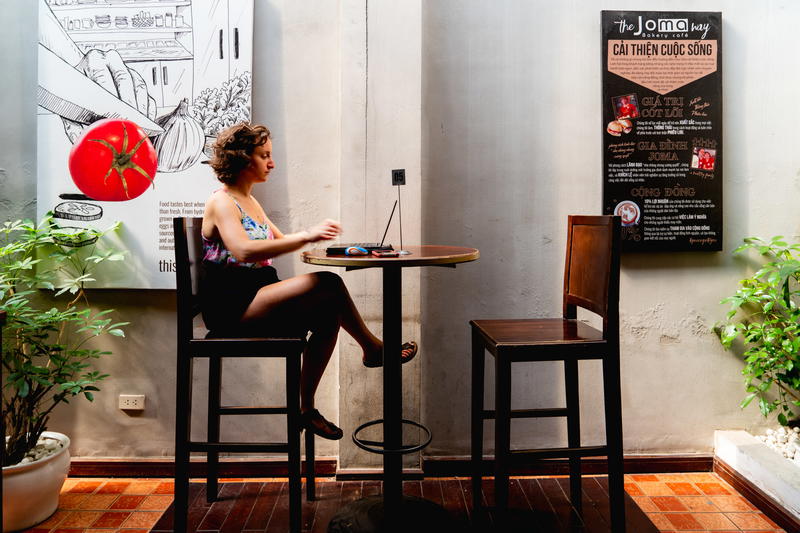 Help facilitate calls from prospective clients
Your website is a tool that you can leverage to handle calls and meetings from people who are interested in working with you for freelance services.
On your freelance or small company website, if you primarily do a lot of business on the phone, you can list out your phone number or use a contact form to schedule a call.
You can also list out your services, which can either attract (or repel) prospective clients. You'll be able to filter out the right type of client who is interested in working with you based on how well you communicate what you can offer.
I mention the word 'repel' because not every client is the right client for you. As you move forward with your freelance business, you'll find that there are good clients to have (those who value your skills and pay well) and those who are not good clients to have (those who do not value you, pay late, pay too little or communicate poorly).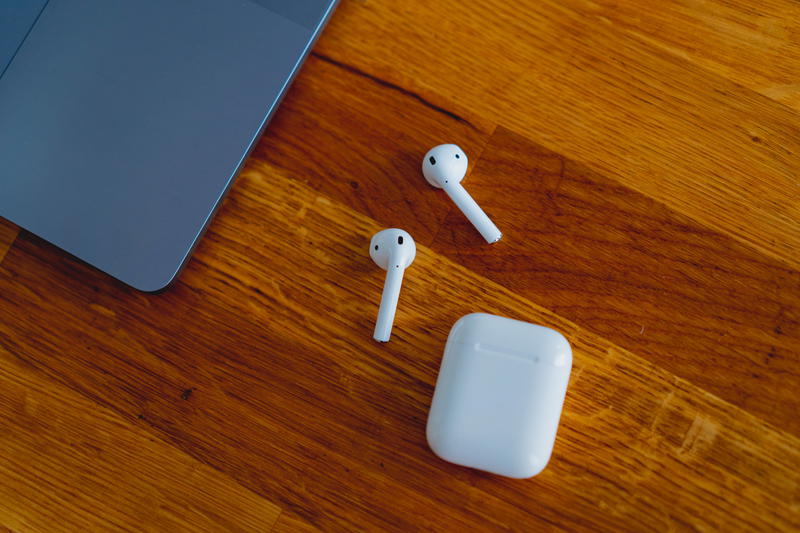 Enable a new audience to find you where you wouldn't normally be found
Discovery is an important part of being able to effectively market yourself as a freelancer.
If you're an expert in a particular topic, let everyone know! Post your freelancer services page on your social media profiles, and share your links on LinkedIn, forums and community boards, like Reddit, Indie Hackers and other relevant places based on your interests. These are all great ways to network as a freelancer.
Effectively leverage SEO to help people find your website. SEO as a whole is complicated. At a high level, your job as a website owner is to provide information to people as fast and efficiently as possible. We dive into how we run our website and learn all about SEO here, at our page about how we built our website.
If someone has a question, answer that question. If someone is looking for a service, find a way to provide that service to them.
You'll get magic Google points by having your website be the final destination of a search query.
You can check out services like Ahrefs, which can really help you level up your SEO game by targeting keywords and monitoring performance of keywords that you are ranking for.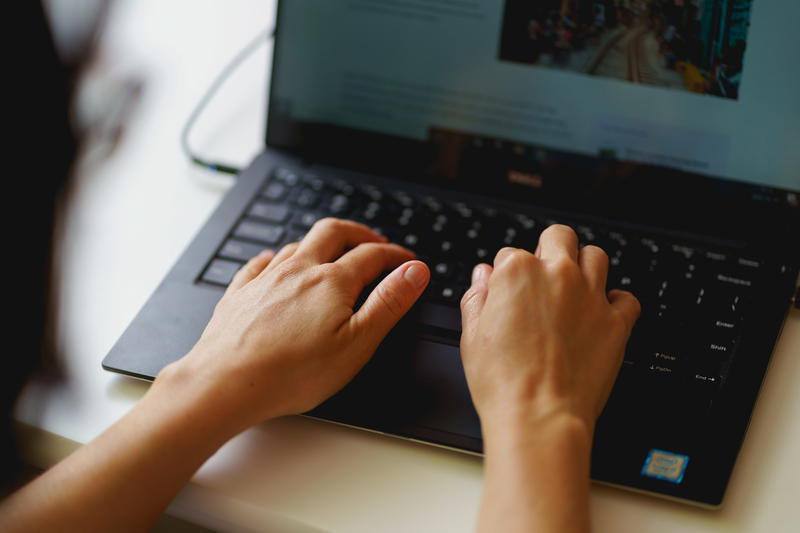 Grow social media accounts
Once you start seeing traffic to your website, you can start promoting your social media accounts. The easiest place to put your links is in the top navigation, the sidebar or the footer.
When users or prospective clients land on your website, you want to make it easy for someone to find the social media sites where you are active and spend the most amount of time.
If you are active on Instagram, make sure to add your Instagram link! For example, here's ours.
This is helpful because you want to be available on as many different sites and social media networks as you can. I've totally gotten a few leads directly from Instagram by having it visible on this website.
If you are not active on a specific site or social media platform, I would not include it on your website. I think it can look bad if you are promoting a YouTube channel with no videos on it, or an Instagram account with 0 posts. It looks like a dead end or a robot.
Also, watch out and make sure that your links are accurate! I've seen a few websites promote their social media accounts with broken links, suspended pages or wrong profiles! It looks pretty unprofessional if a website leads to an error page or an outdated social media profile that hasn't been used in ten years.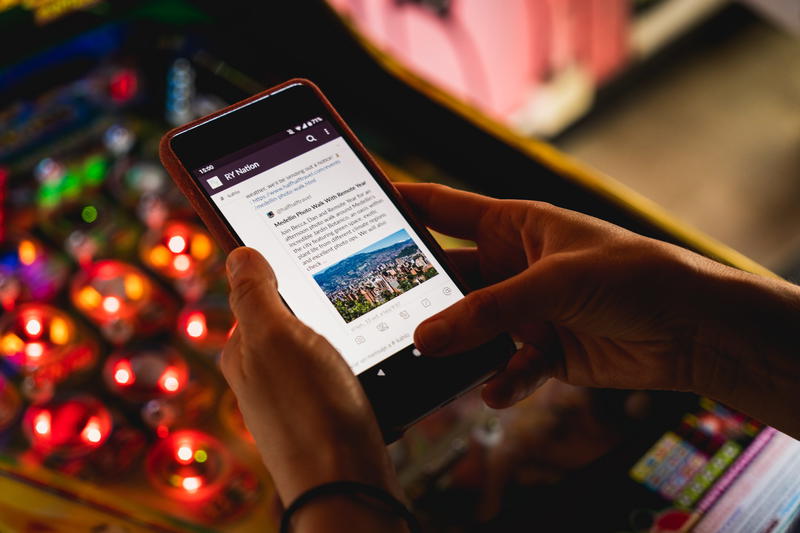 Connect with your community (share links, host events)
Your website is your space. As a freelancer, it can be part of your strategy to network with other people and help share knowledge.
Your website can help facilitate that effort by being an industry standard resource for links about a specific subject.
If you spend some time doing the research and rounding up the best links, like maybe the best travel accessories, then people will link to it in their bookmarks, presentations and share your resource.
The more people that see the content that you produce, the more change that a prospective client will see your website and want to contact you.
Provide conveniences to your clients, like a place to download deliverables or handle payment processing
Did you know that Becca and I are freelance photographers? We do freelance family photography locally to Brooklyn and the surrounding New York area. We also provide tips and tricks for photography right here on our website.
As part of our package, we offer the ability for clients to download their photos and order prints from our company website.
This gives us a little extra income from print sales and adds a level of convenience to our clients, giving them the ability to download their photos forever.
We've booked freelance photographers in the past, and we've been able to pay a deposit directly on that photographer's website.
Conveniences like these examples make it really easy to work with someone and eliminate any unnecessary barriers or friction.
It's the small details like this that make you memorable and increase the chance that someone else will refer you onward to future clients.
Host your portfolio
If you are in the creative space, you can showcase your portfolio directly on your website. Designers, writers, photographers, illustrators, and other creative freelancers can post samples of their work for people to see. In fact, I even reviewed several photography portfolio websites for photographers to start showcasing their photos online, immediately.
Alongside your sample work, it's helpful to describe your thought process, or link any people that you worked with, or showcase any notable stats and describe anything unique about a project.
When new clients see your case studies and portfolio samples, it's helpful for them, to be able to get a sense of what it's like to work with you. Think about this section as what you'd typically walk through if someone ever asked you for samples of your work.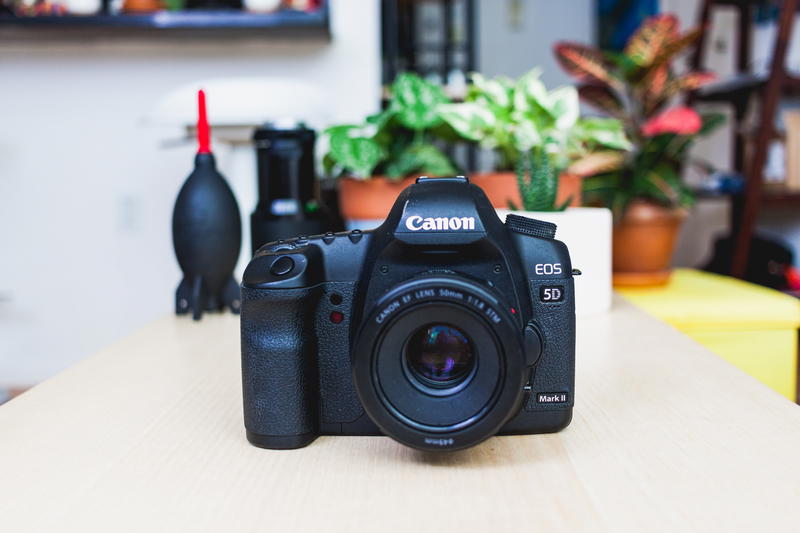 Show off client testimonials
If you have happy clients, give them a place to shine! If a client enjoys working with you, have a place on your website to be able to showcase your clients. Becca does this on the testimonials section of her small business website.
From your end, showing off freelance client testimonials will be a great way to show people that you are a pleasure to work with. From the clients' perspectives, they are able to get some exposure to their brands if you mention them and link them.
Everyone can benefit from showcasing client testimonials!
Let a prospective client meet you, before actually meeting you
Having a detailed "About Me" section is a great way to provide a window into your personality. You can get as personal or professional as you want in your about us page. We chose to do a mixture of both, in our "About Us" page on this website.
The objective is to give some context into who you are and what it would be like to work with you. Clients might also like reading a bit about your freelance story, or how you got the experience you currently have. Don't be afraid to show off what makes you the most proud about your freelance work, and talents.
An "About Me" section on a freelancer website or homepage can help make yourself feel more human to anyone visiting your website. Having personality gives life to your website and can help make it stand out from the crowd.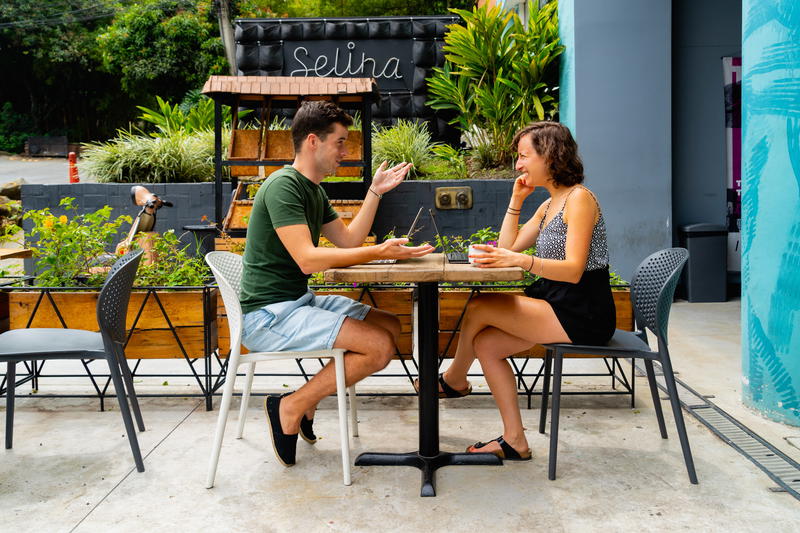 One-up your competition
Usually when someone is looking to book a service or researching other freelancers in their area, they shop around.
I know when I am looking for something, I totally open a few tabs of similar sites and start narrowing down on my selection. I compare, contrast, and even line up rate sheets, portfolios, stats or other factors, side by side. We did this when we were researching freelance photographers last year.
You want to make sure that your website stands out from the crowd. This can be having the best design that you can possibly create. It can be having amazing content. It can be making it load fast, and faster than the websites of the competition. The list goes on and on.
At the end of the day, research and check out your competition, and make sure that you feel good about what you have produced. Compare it against your competition, and determine if you feel that your website is better.
Further, ask some friends or family for opinions! Hopefully they will be honest and will give you constructive feedback. Asking is the first step for sure.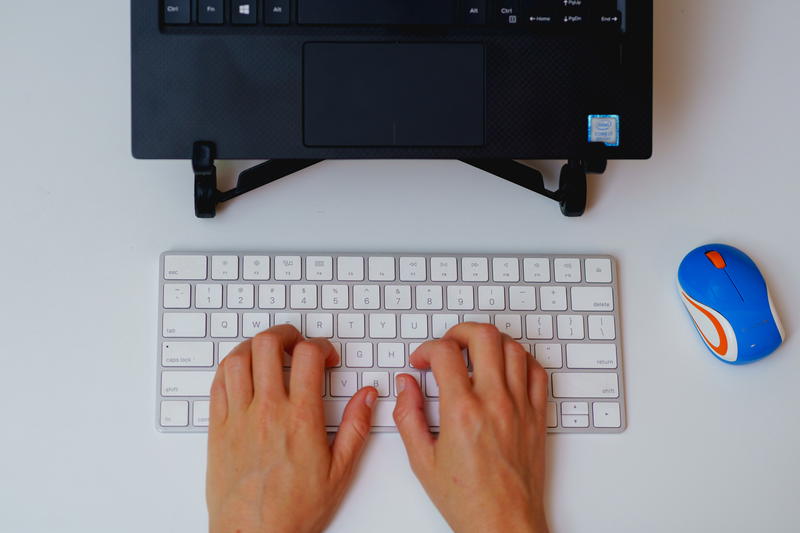 What do I need on my website?
At a bare minimum, you should list what you offer as a freelancer. You are marketing yourself as someone who is an expert in a specific field. Let the internet know what those skills are!
You can communicate these skills in a variety of ways. For example, if you are a freelance writer, you can link to samples of your work. These can be guest posts that you've written on blogs. It can be links to new publications. It can be scans of magazines that you've written for.
It can be anything!
In addition to your proof, it's also helpful to list out what someone can hire you for. Back to the freelance writer example, you can provide packages, like copy editing, ghost writing, blog guest posts and more.
When someone new visits your website and is interested in a service, you want to make it easy for them to understand what they can get from you.
You can list out your pricing structure for your services, if you want. Some people choose not to display this information because it can make it easy for your competition to undercut your rates.
This is up to you if you want to display it. I personally find it helpful, but a lot of people mention somewhere on their website that you can "contact me for my rates."
Remember: if you are overwhelmed with the idea of creating a freelancer website for your small business, work on this gradually in between client projects.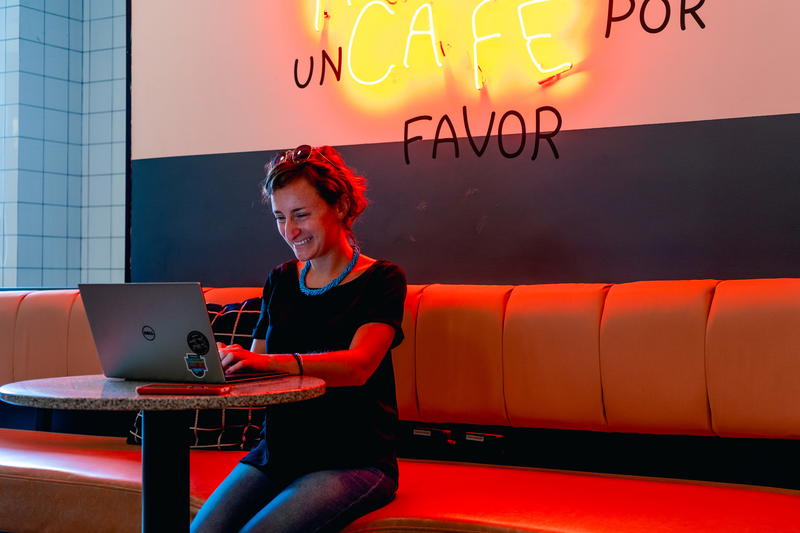 What if I freelance on the side, do I still need a website?
Do you know how I'm going to answer this one already?
If you are currently balancing freelancing while also working full-time, the answer is still "Yes."
Even if you take on one client per year, a website is still a good asset for you to have. If someone recommends you, having your website is a great way to want to grow your business. Becca has a freelance website for her freelance business, and so do I.
We also share another freelance business website together for our photography in NYC.
Let's say that your one client wants to refer you to their friend or colleague. You can point them to your website and have them browse around. It will help give some context into who you are and what you offer.
Let's say that you are a freelance photographer starting out. Maybe you get a few clients from Instagram, but maybe you aren't seeing a lot of growth.
You can create a few pages on your website called "Freelance photography in Brooklyn". This way, when people are searching for local photography, you'll come up in the search, and people can start to find you.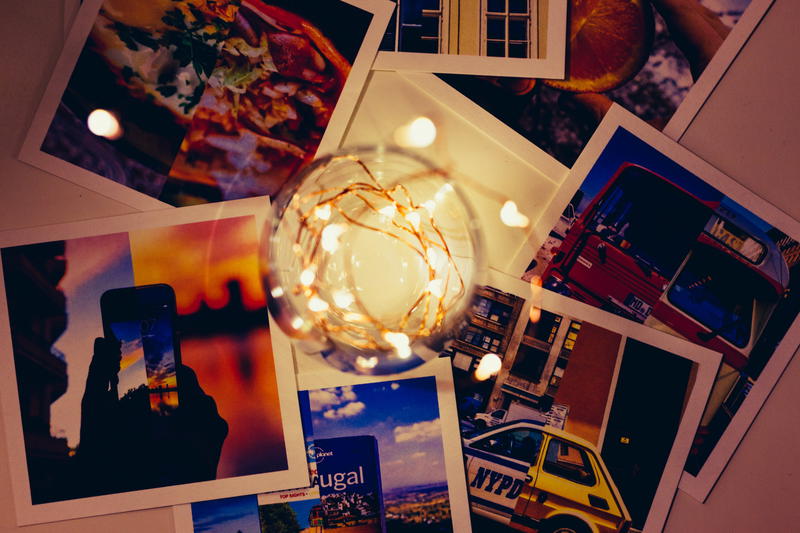 How can a blog help me grow my website?
A blog is a section on your website where you can share knowledge, advice, or tips and tricks.
Your blog is your way to attract new clients by providing industry knowledge that can help provide value.
For example, if you are a freelance designer, you can provide a set of free social media graphics for anyone to use. You can create a section on the bottom of the post to let people know that they can hire you to create more specific assets to your brand.
You can also use this opportunity to target local customers by providing specific content near where you live. Like in my freelance photographer example above, targeting your services locally can be a great way to connect with people near you.
What is a domain, how to get one and why is it important?
Domains are the backbone of the internet. They are equivalent to your physical address where you receive mail.
As an aside, have you ever moved and you didn't receive a letter or package because someone had your old address? Have you ever moved and needed to change your address everywhere? Well, that's like having a domain.
Your domain is the physical address online and it's how people can find you.
Think about it this way: our brand is Half Half Travel. We bought "halfhalftravel.com," and now no one else can buy it. Hopefully that will make sense, because no one else out there is Half Half Travel. We got lucky!
Even before you are ready to start creating a website, reserving your domain is the absolute first step that you should take.
Reserving your domain name is important because you want to make sure that you get it and someone else doesn't reserve your name or your business name.
My name (Dan Gold) is fairly common and lots of other people named Dan Gold have websites using a combination of my name. If I was early and reserved dangold.com, then well, I'd have a great domain name.
Now that you're clear on what a domain name is and why it's important, let's talk about next steps.
How to reserve your domain name
Go to Namecheap.com, search for your name and register it! It's that easy.
Once you have your domain registered, you can link it up to hosting and starting building your online presence.
How to choose a website platform
Generally, there are two paths that you can take.
You can host your website on your own, or you can choose an all-in-one platform to handle everything for you.
Personally, I like hosting websites on my own with WP Engine. I like being able to have control over my website and I enjoy the flexibility to add or remove files and get a sense for how everything is working.
You can easily install WordPress using your hosting provider and get started by installing some themes in plugins. Once you get the hang of it, you can start to optimize and get everything going.
If this is your first website, that entire process might be a little too complex.
Luckily, there are all-in-one solutions like Squarespace. Squarespace provides a content management system, templates for you to choose from and tools to get you started.
Overall, you have a bit less customization choosing Squarespace over something like WordPress. However, the learning curve and start-up time is much less, with Squarespace.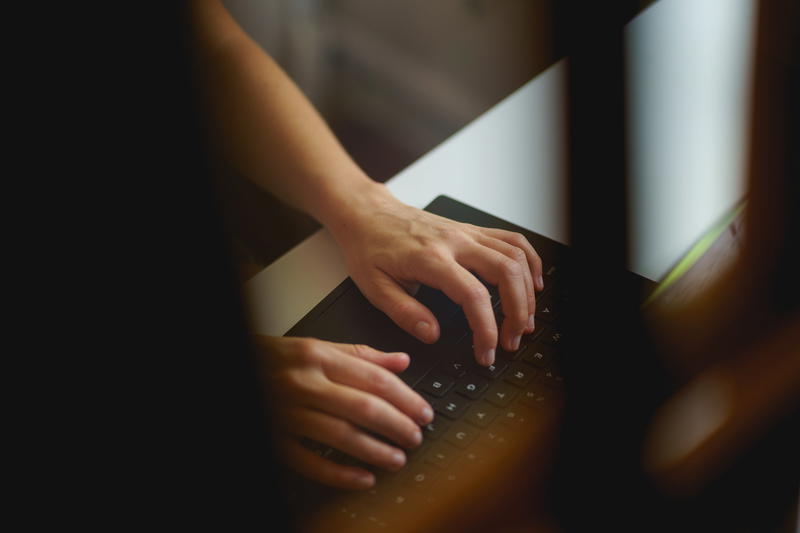 Can I hire someone to help me get started with a website?
Yes! If you are on a budget, you can browse freelancer websites, like Fiverr to help hire someone to help build your website.
You can also ask around within your freelancer network to see if anyone knows anyone who is able to help you. If you don't have a network yet, see these tips for expanding your professional network.
If you want to learn how to create a website yourself, you can consider exploring the options that Skillshare has. There are a few web design and development courses that can help you get started.
Lastly, you can try searching in your area on Google for "Freelance web developer in my area". It would be great to support your local community and hire someone local!
What else can my website help enable?
Because your website should live on forever, it can grow and evolve with you. If you don't want to freelance anymore, but let's say you are looking for new jobs, your website can help.
You can add your resume to your website and provide additional information that can help you apply for jobs. This is often useful because job applications will ask for the URL of a website you'd like to share, when you apply.
If you're looking for any type of new freelance job, check out this list of the best work from home sites.
If you are looking to transition from freelance to full-time, we've got you covered! Read on into our collection of freelance guides for more insight into how to make freelancing work for you.
Enjoyed our article?
Consider supporting us! We're a 2-person team (learn more about us here) and your support enables us to create quality content. Thank you!