Chase Guttman: Traveler, Drone Photographer & Cinematographer
Written by Becca
•
Updated on September 6th, 2023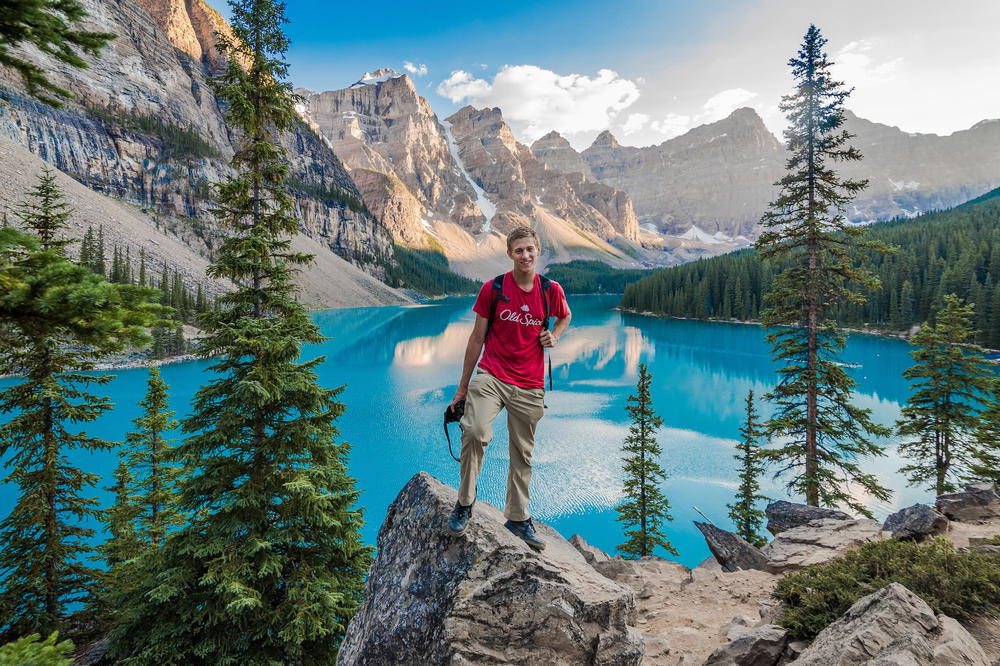 We met Chase in New York and were intrigued by his expert-level drone photography and cinematography. Learn more about his experience as an award-winning travel photographer, drone videographer, and social media influencer.
This article may contain affiliate links. We earn a small commissions when you purchase via those links — and it's free for you. It's only us (Becca & Dan) working on this website, so we value your support! Read our privacy policy and learn more about us.
---
Introducing… Chase Guttman!
We recently met Chase at a travel industry event in New York and we were immediately drawn to his specialty of drone photography and cinematography. We don't have any experience with drones, so looking at Chase's work was awesome and inspiring!
Beyond his drone and photography expertise, Chase has some unique travel stories to share, and he has seen more of the USA than most of us can imagine.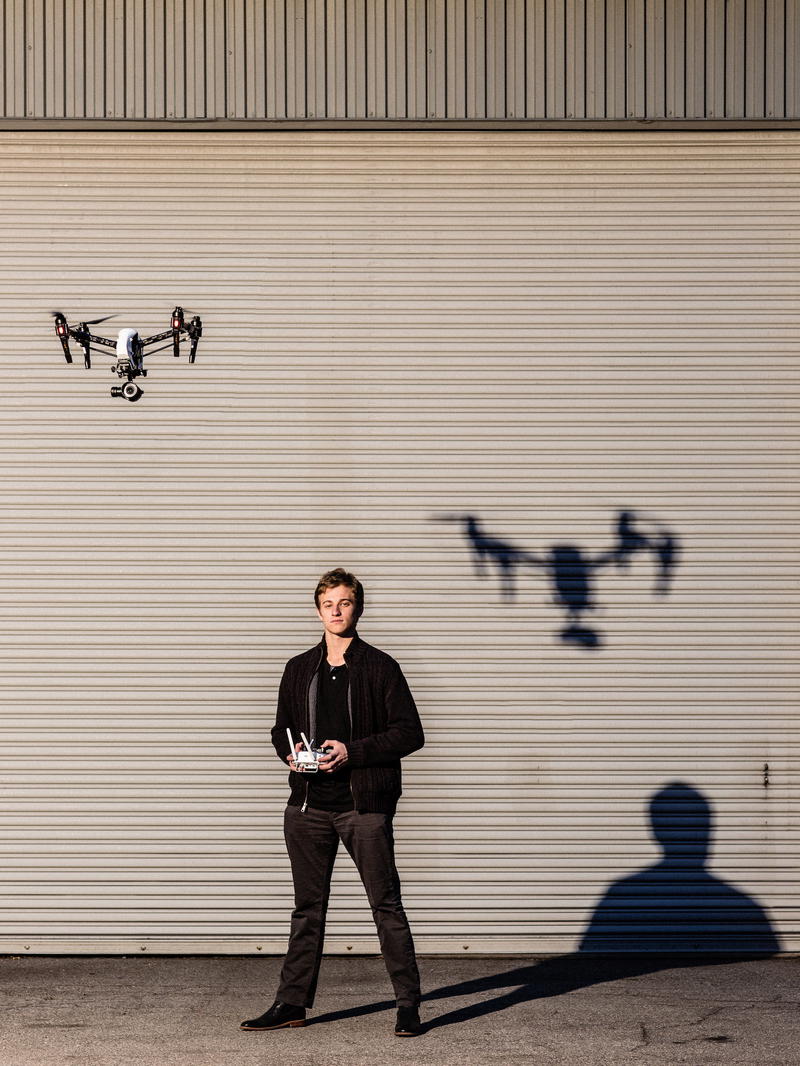 Who's Chase Guttman?
Chase Guttman is an award-winning travel photographer, drone videographer, UAV expert, author, writer, lecturer, teacher and social media influencer.
Three-time recipient and the first American to win Young Travel Photographer of the Year, a prestigious international competition judged by museum curators and magazine editors, Guttman was named a World's Top Travel Photographer by Condé Nast Traveler and a Rising Star by Instagram. He won the Walter Cronkite Award for Excellence in Storytelling and Exploration, a lifetime achievement level honor.
His book, The Handbook of Drone Photography, was one of the first books written on the topic and received critical acclaim from publications such as Travel + Leisure and The Telegraph and Business Insider.
He has spoken at lectures in various places, from the International Museum of Photography and Film to the National Arts Club. He has taught at The School of the New York Times, New York University and the Rocky Mountain School of Photography.
We had a few questions for Chase, and he expertly answered with a whole bunch of detail.
When did you first learn about drones and how did you choose to become a drone expert?
Photography and travel have always been in my blood. For me, crafting a lasting image in a society incredibly over-saturated by visual stimuli comes down to a matter of perspective.
Altering your viewpoint can reveal undiscovered tableaus capable of enchanting imaginations and bring dynamic order to otherwise unstructured scenes.
Similar to how the iPhone has democratized photography, drones have democratized perspective, making UAVs a phenomenally powerful storytelling tool. I've forever been drawn to the idea of flight and being a bit of a technology nerd helped as well.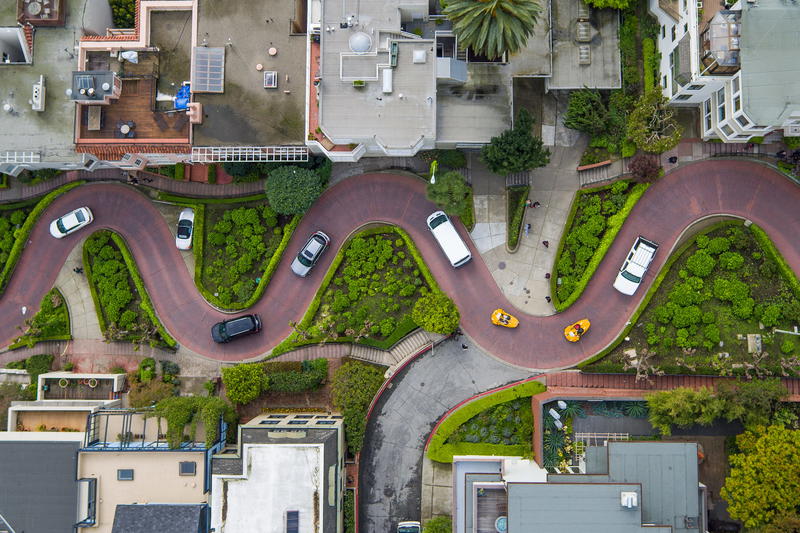 Which types of scenery have been the best for drone photography and what are some favorites?
Lines, patterns and geometry exist throughout our natural and man-made world and are some of the most significant compositional tools in the arsenal of a drone photographer. In addition, the interplay of light and dark, and shadows in particular, really help create a feeling of depth from high above.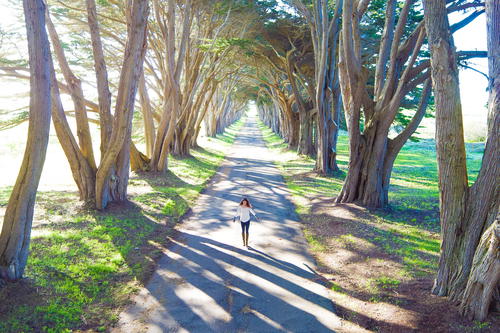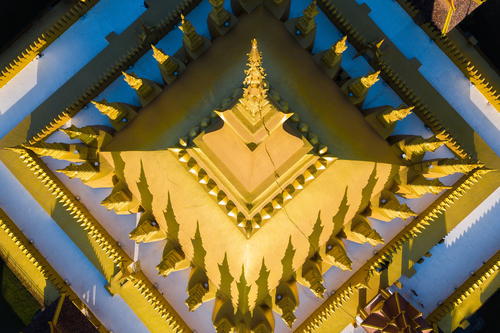 We heard you've been to all 50 states. When did you complete this achievement, and which states stick out in your mind as the most unique?
Just shy of my 18th birthday, I crossed into my 50th and final U.S. state – Iowa.
I love the United States and discovering the unique cultures and scenery that exists within its regions, states, cities and even neighborhoods. Each year, one of my favorite things to do is share a cross-country road trip with one of my best friends.
I'm most enamored with the gorgeous range of landscapes that the Pacific Northwest has to offer, from the snowy peaks of the Cascades to the gorges of the Columbia River, all the way down to the pristine beaches on the edge of the largest ocean in the world.
I also have a particular affinity with the American Southwest, its extraterrestrial landscapes stretching from Roswell to Area 51, symbols of classic Americana dotting Route 66 and vast deserts of red interrupted by surprisingly ginormous rock formations.
Most recently, I traced the music trail of the American Southeast, from the Grand Ole Opry in Nashville to the rural blues-rocking juke joints of the Mississippi Delta, and ending in the Cajun-infused world of New Orleans jazz.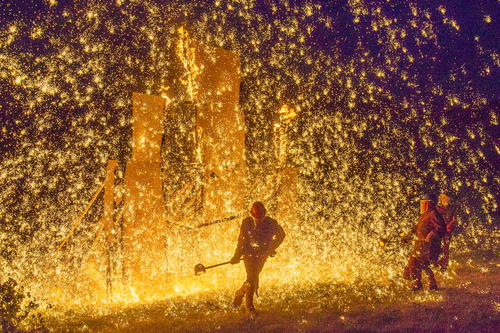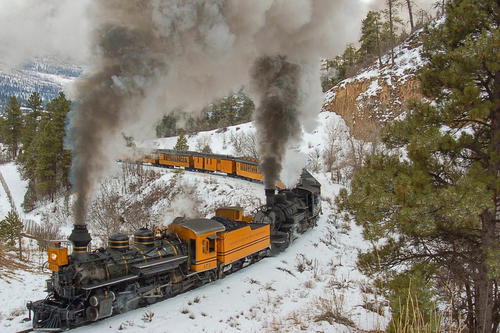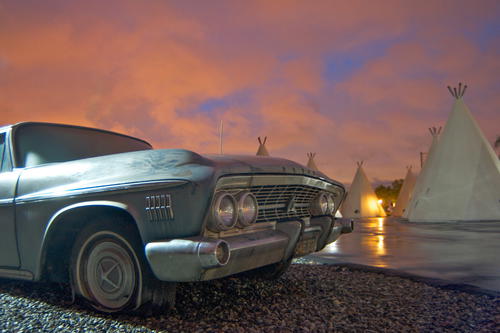 In your opinion, how have drones changed photography, and especially, how have drones changed photography for you?
Drones are an artist's dream medium. They allow us to explore a scene while discovering the unseen.
Unmanned aerial vehicles (UAVs) are a magical technological force because they dominate that distinct airspace just beyond the reach of the selfie stick and below the landing skids of a helicopter. They go where no other technology can. That is truly game-changing in a world where 400 million photographs are uploaded every day just to Facebook alone.
What have drones allowed you to see that staying on the ground cannot?
Drones are such an exciting visual frontier because they allow humans to experience and see things that few have previously imagined, all while contextualizing our vast and gorgeous environments. The photographs and videos that we create are no longer constricted by human limitations. This is what originally drew me to the medium and ultimately motivated me to write a book on the topic.
With my drone, I've discovered faces, like a grassy lawn rigorously etched in Beethoven's image, words, such as the hacking motif over Facebook's headquarters, shapes, hovering above the playful outline of a lollipop among Wildwood's Doo-wop era boardwalk, and geography, overseeing one of the largest atolls in the world in Rangiroa.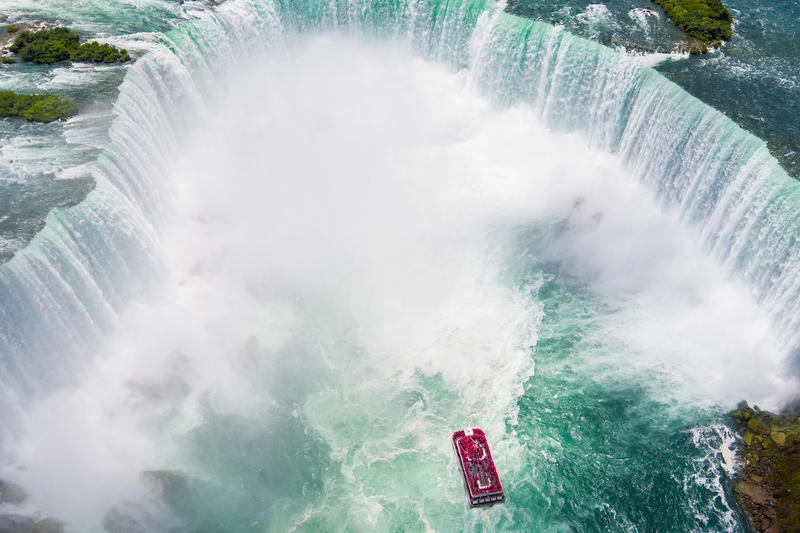 We saw you've been to more than 75 countries. What have been the most rewarding experiences and where did they take place?
Photography has always been my vessel for exploration. I've been extremely lucky to go ostrich riding, shark cage diving, ice sailing, heli-hiking, soaring and jaguar tracking, sleeping on swamp platforms and in ice hotels along the way.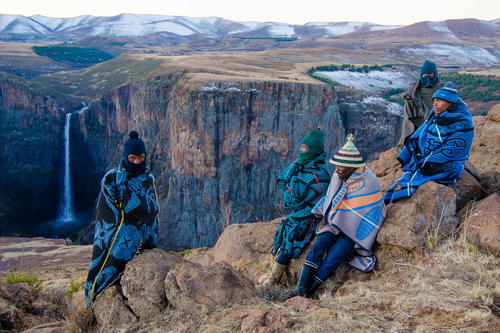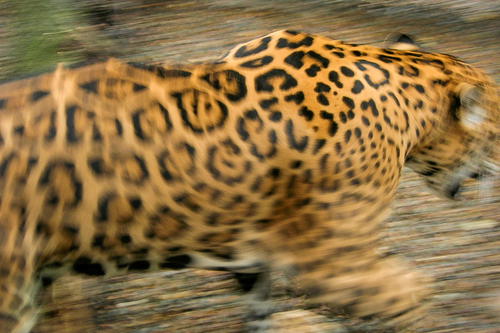 Of course, like every traveler, I've had my fair share of hysterical mishaps and near-death experiences; however, one of my most memorable travel experiences actually involves a drink.
This special drink is served in the late hours of the evening at a bar in Dawson City, Yukon, Canada – an old gold-mining town at the edge of one of the loneliest roads in the world.
The Sourtoe cocktail is a drink that features a severed human toe that's preserved in salt and placed in a glass of Yukon Jack. There's a "toe master" that oversees the drink's consumption, telling customers, "you can drink it fast, you can drink it slow – but the lips have gotta touch the toe," and giving certificates to anyone willing to take on the challenge.
I had that drink, with a certificate to prove it, and to this date, it's one of my strangest travel experiences.
What are your plans for the near future - any trips coming up?
Later this month, I will be leading a trip to Charleston with Photo Workshop Adventures. During the summer, I'll be conducting a drone training in El Salvador, shooting a documentary in Brazil, producing in Ecuador and hopefully covering the solar eclipse in Argentina.
To end the year, I hope to finally explore Australia and New Zealand – two dream destinations of mine.
For someone who wants to start with drone photography or cinematography, what are some top things to consider, and what's an easy way to begin?
If you're just getting started in drone photography, the most important thing that you can do is learn how to pilot your craft effectively. With lots of practice, the mechanics of your aerial system can become an afterthought, allowing you to focus on what's most important — capturing stunning imagery.
I recommend starting out with a trainer drone, or an inexpensive UAV with which you can learn to fly, before investing in a pricier piece of hardware. Even if you already own a sophisticated camera drone, companies like DJI allow consumers to hone their flying skills on virtual flight simulators.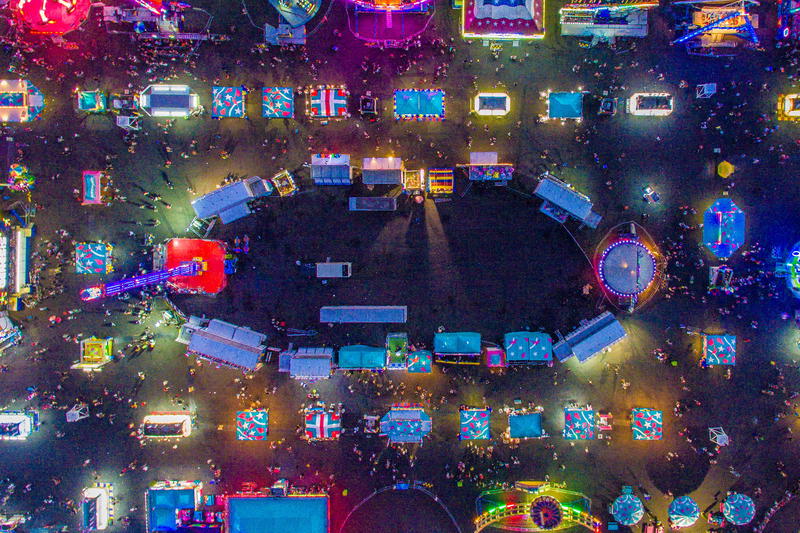 How to follow Chase Guttman (@chaseguttman)
And that's a wrap! We've loved learning more about Chase and his range of talents. To follow him, check out his Instagram and website. Thanks for inspiring us to check out ways to take photos beyond the traditional idea of a camera, Chase!
---
Check out more of our recent interviews of our friends in the travel industry. If you're interested in other NYC travel influencers, check out our list!
Enjoyed our article?
Consider supporting us! We're a 2-person team (learn more about us here) and your support enables us to create quality content. Thank you!