How to Remove Background Noise from a Work Call
Written by Dan
•
Updated on September 6th, 2023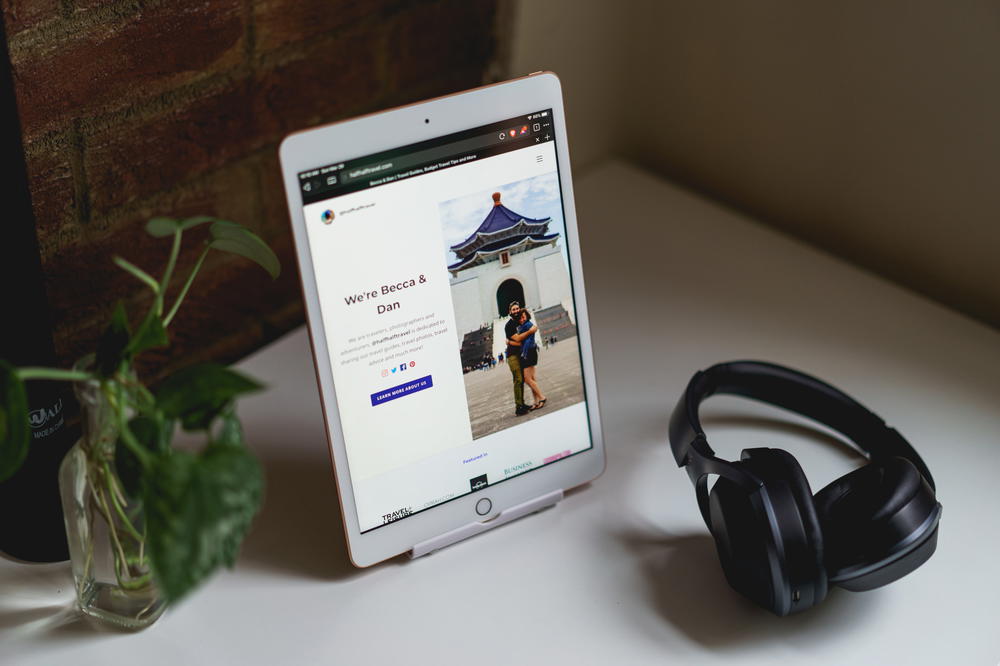 How can you block out unwanted noise from meetings and calls when working at home? A solution like Krisp will block out unnecessary noise so that you can eliminate background noise from video calls and meetings.
This article may contain affiliate links. We earn a small commissions when you purchase via those links — and it's free for you. It's only us (Becca & Dan) working on this website, so we value your support! Read our privacy policy and learn more about us.
Table of contents
Close table of contents
Do you have constant noise in or near your home office that prevents your calls, meetings and interviews from being quiet? Do you have a dog that barks during your Zoom meetings? A toddler that happens to pop in when you're on a call?
There's a simple answer: use Krisp.ai! Krisp will block out unnecessary noise from the background on your video and audio calls. It works in Mac and Windows. Krisp is perfect for you if you take a lot of calls, but you are struggling with being able to find a quiet place to take your calls.
In fact, Becca started using Krisp recently because her computer fan was making a lot of noise and people on the other end of her calls informed her that she was hard to hear.
Note: we receive a small commission if you sign up for Krisp using our link. The commission won't cost you anything, and will help support us in writing awesome remote work content in the future!
Now that we've covered the basics, we want to talk a little bit about how we use Krisp and how it might work for you.
Let's get started.
Krisp is a service that can remove background noises from the most common communication apps. That's the simplest way to explain Krisp. Krisp aims to make your call sound clear so that there's no distraction from your voice and what you're saying.
What apps can Krisp block background noise from?
Krisp will work with Zoom, Google Hangouts, Skype, Microsoft Teams, Slack and many more apps. There are actually over 800 communication tools that support Krisp. Krisp will likely work with any way that you are communicating with anyone outside your home office!
While it seems second-nature to use all these apps to chat with coworkers, friends and family, it's more difficult to keep in mind how you sound, and whether distractions in the background are impeding the quality of your call.
For professionals who work from home and often lead presentations, team meetings, client meetings or other types of voice-heavy online events, having background noise can certainly be a type of impediment on the quality of the virtual event overall. It pays to look into ways to sound as best as possible and keep your audience's attention on what matters.
When do I need to use Krisp?
Krisp is great to use if you have an interview, but are not home, or if your home isn't quiet at the moment.
For example, throughout our professional careers, both Becca and I have taken calls from a lot of different locations. Maybe we took some calls from home, but we lived on busy streets. Maybe we took calls in busy cafes with a lot of noise. Maybe we took calls in a loud coworking space.
What ever the case, we made it hard for people on the other end to hear what we were saying.
Krisp works great to help silence your background noise. Krisp can also work to help cut out the noise on the other end of the call as well. Krisp works both ways!
Being on the other end of a lot of calls, I've heard a lot of things, like dogs barking, voices, laughter or crying from small children, street noises like traffic, police sirens, music and everything else that you can imagine. I wish that everyone would use something like Krisp (or find a quiet place!) so that our calls and meetings could be effective.
Krisp will be the perfect solution to ensure that the audio on the call is as clear as possible, while you're working from home.
Check out the Krisp video to get a better understanding of the product
How much does Krisp cost?
Krisp has a few different options. The easiest way to get started is to try it, for free ($0.00). The free option has a time limit of 120 minutes per week where you can mute your background noise. You get an additional 120 minutes per week where you can block out noise coming from your speakers.
The upgraded Pro plan is $5/mo (billed yearly) or $12/mo if you want to only try it for a few months or don't want to commit to a full year yet.
If you're part of a company, or someone who makes the IT decisions, Krisp is available for teams! It's still $5/mo/user. The teams plan allows you to manage members and there is upgraded support.
If you're a team or an enterprise user, you can contact the Krisp team to get a price.
How can I try Krisp for free?
Visit Krisp.ai and download the app for your computer. Try out the free trial. It's simple.
How to use Krisp for eliminating background noise during work calls
The set-up onboarding process is fairly straightforward. Once you download Krisp, it will prompt you to sign in or create a new account. Once that is done and squared away, you can open the app.
You'll see an onboarding screen that looks something like this: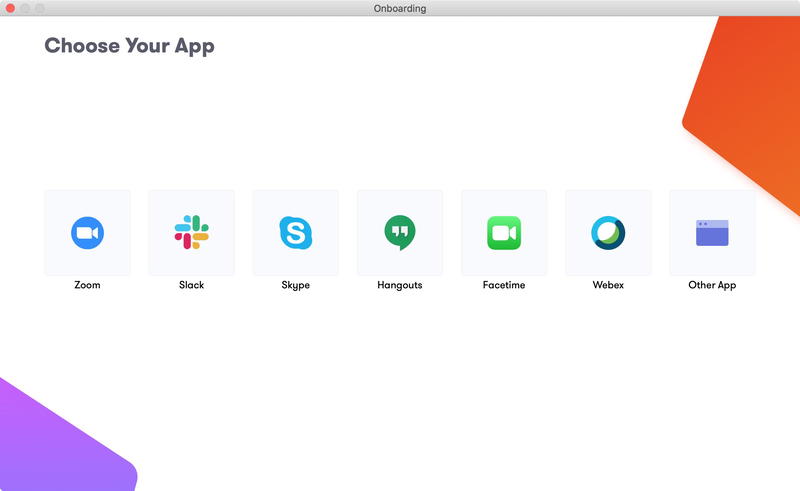 From here, you can choose a program to see a video walk-through and instructions on how to set it up.
Generally, what you are doing here is using Krisp as a virtual microphone and speaker. Krisp will handle all of the noise cancellations when you have selected to use these audio methods.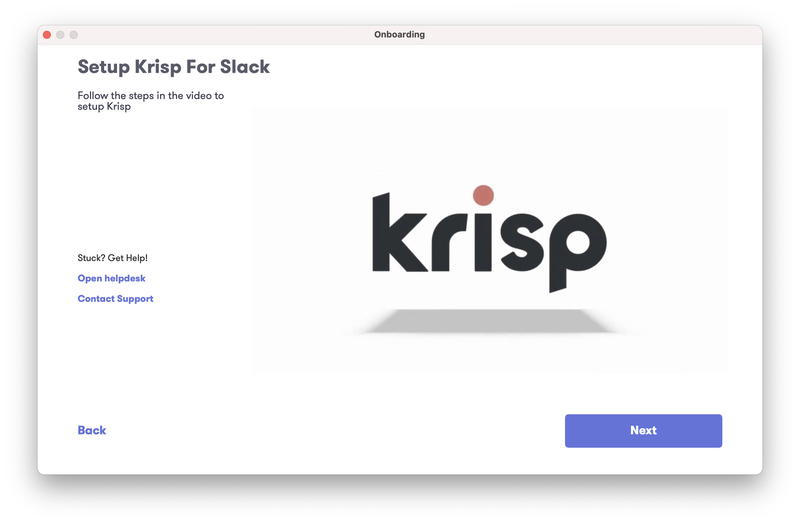 Krisp will also be able to exclude other voices (people who are not you) from your calls. This is a game changer if you are in a public place or taking calls from a cafe.
If you are in a big open room that has a lot of echo, Krisp also has you covered. Their software will help eliminate echo from your calls to help isolate your voice.
Can Krisp remove the background from your videos?
Yes! Krisp can now assist you in removing the background from your video. If you have a distracting or background that you want to spruce up, Krisp can help! You can use their high quality photos as your backgrounds or select from your own library.
For M1 Mac users, Krisp will support virtual backgrounds! You can learn more about this features on their announcements page.
The real benefit is being able to control one background on several different video platforms. You can select your virtual background and it applies to Zoom, Google Meet, Skype, Slack, etc…
Feel free to download some of our photos for your virtual backgrounds!
Should you try Krisp.ai to block out background noise when taking video calls?
Sure! Go for it. There's really nothing to lose when you try their free trial. It's free, so it costs you absolutely nothing, and you can experiment with how this unique solution could change the video call and meeting experience when you work from home with noisy distractions. Let us know how it goes for you!
Enjoyed our article?
Consider supporting us! We're a 2-person team (learn more about us here) and your support enables us to create quality content. Thank you!