2023 Guide to Renting an Apartment in New York City
Written by Becca
•
Updated on October 22nd, 2023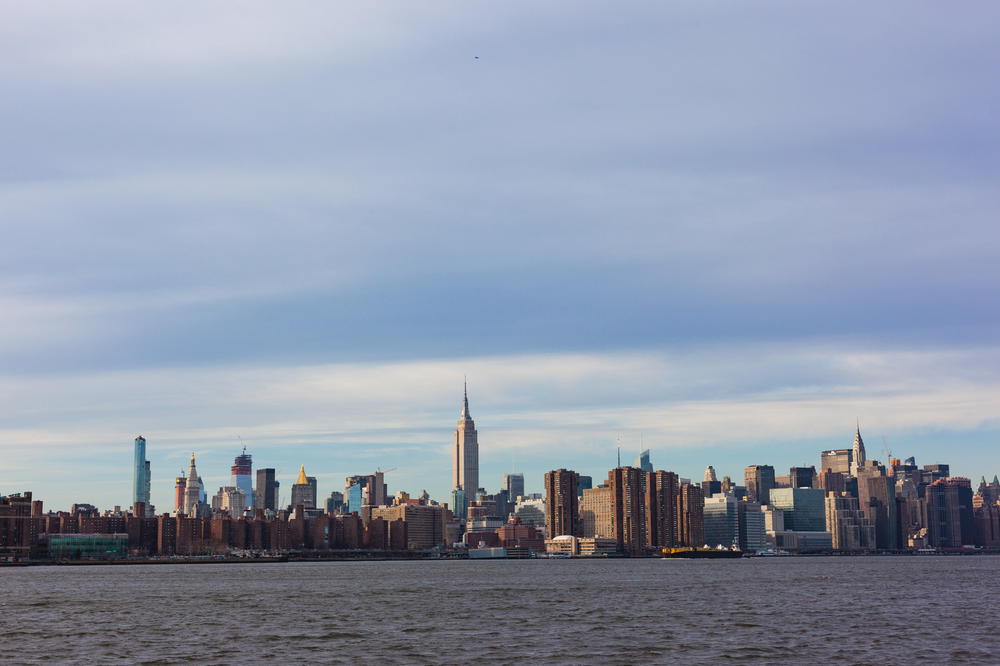 How do you rent an apartment in NYC? Here, I'll discuss how to find the best NYC apartment for renting, with tips on what to ask when renting an apartment in NYC.
This article may contain affiliate links. We earn a small commissions when you purchase via those links — and it's free for you. It's only us (Becca & Dan) working on this website, so we value your support! Read our privacy policy and learn more about us.
I have lived in a LOT of apartments in New York City. In fact, I've almost lost count of how many apartments I have rented in NYC.
Renting an apartment in NYC is sort of like winning a small lottery. To find truly the best apartment takes a lot of hard work and research. It's also a bit stressful, and no one can deny that. Even with all the work, there's an element of luck to make sure that everything lines up to make your apartment a great place to live.
In this guide, I'll discuss all the things to be aware of while searching for an apartment, and some things to consider before moving to NYC or within NYC. I'll detail the requirements for renting an apartment in NYC and what the rental application process is really like.
Hopefully, my insider tips help you find the perfect apartment for you in New York City!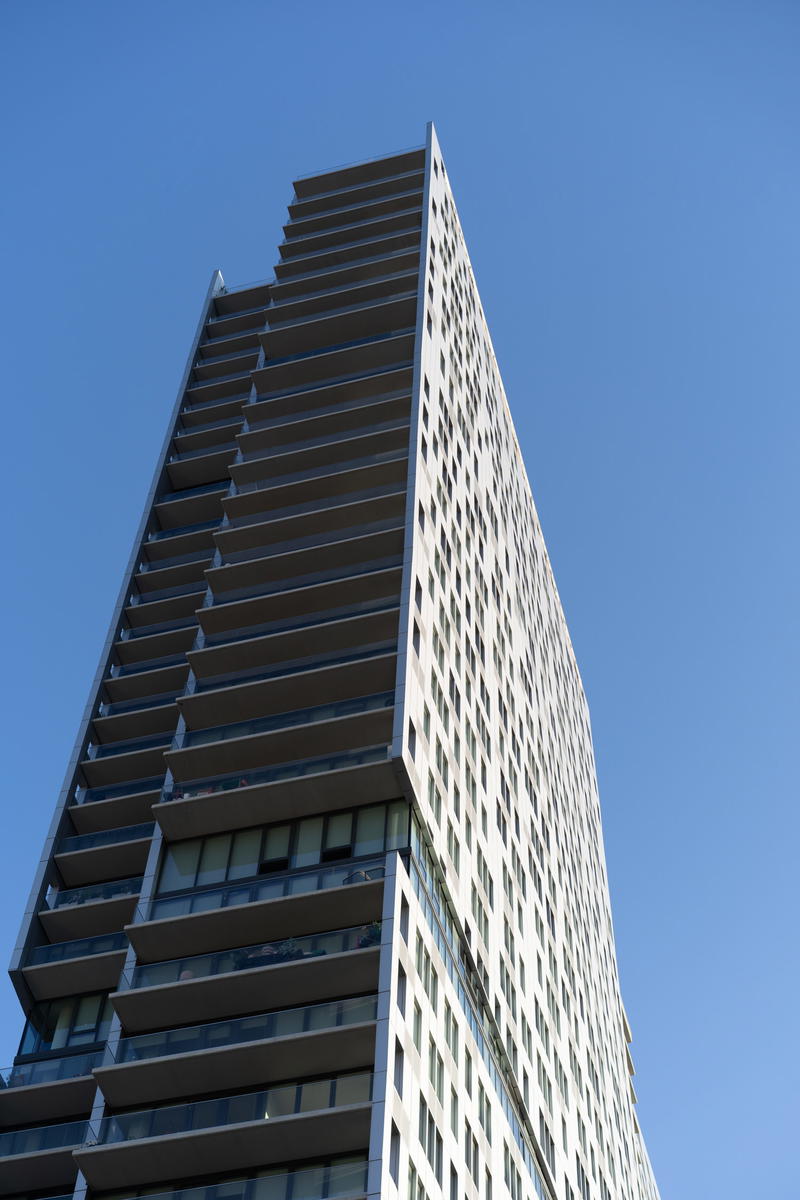 Picking the best location
Location is the "number 1" thing to settle on when finding your apartment. There are a lot of things that can change the inside of an apartment to make it more accommodating or comfortable. Location is the only thing that can't change.
After circling in on ideas of where to live in NYC, there are some considerations to understand. Here's a list of questions to ask yourself when renting an apartment in NYC.
How close do I need to be to a subway station? (And, which subway station makes sense?)
Do I need to be near a bus stop?
Do I prioritize safety for my apartment location?
How are the public schools in the area?
How close is this apartment to a park or green space?
Is there a laundromat close to the apartment? (Or, do I require laundry in the building?)
How close is the nearest grocery store? (And, importantly, is there a Trader Joe's nearby?)
How long does it take to commute to the places I like to visit frequently?
Is there a nice cafe or coffee shop nearby?
Do I need to be near where my friends live? Would I be OK not being within walking distance of anyone I know?
How "old" does the neighborhood feel? Does it match with my lifestyle?
Do I need a dog-friendly apartment building?
Do I need a kid-friendly apartment building?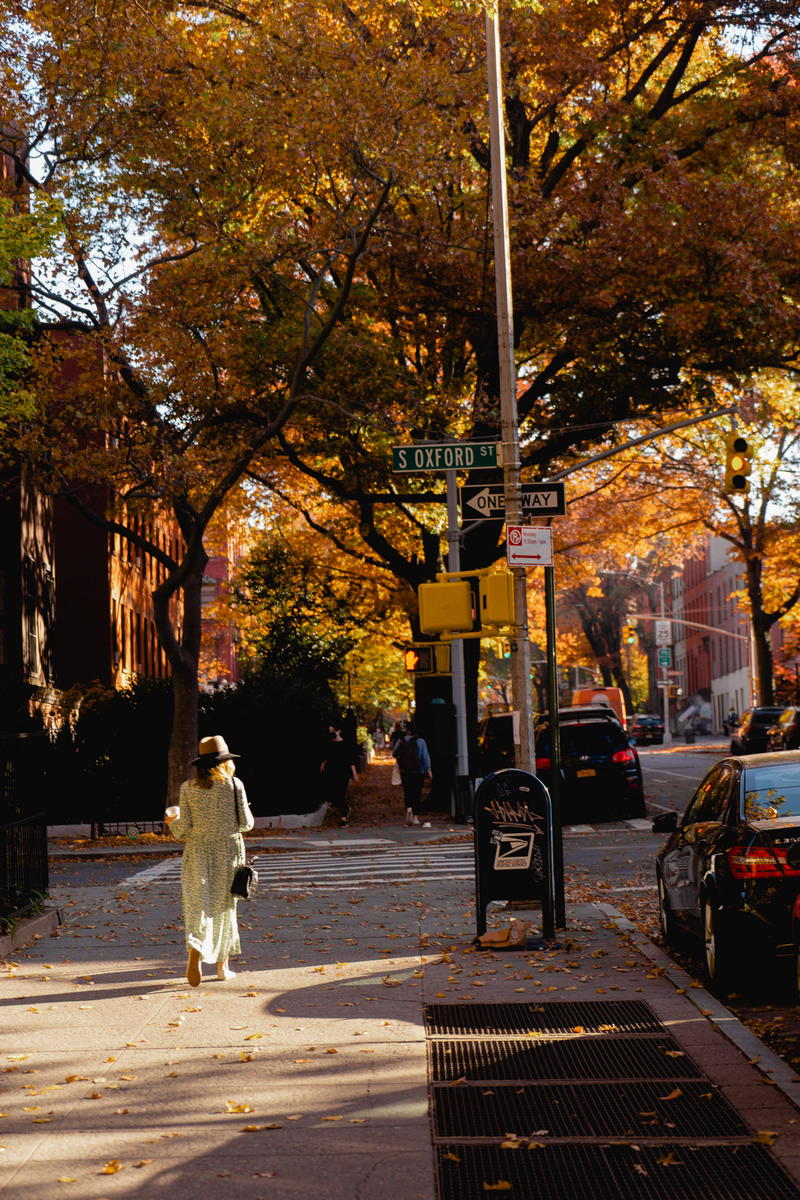 These questions to ask when renting only scratch the surface! I'd say pick a few that are most important to you and make sure the apartment you're looking at checks most of those boxes.
For Dan and me, our most recent apartment searches considered where our friends live. It was important to be close to friends and close to a few places to go running. I also place a requirement on being near an acceptable selection of grocery stores. In Brooklyn when I was freelancing, I wanted to be near cafes to work from in Brooklyn.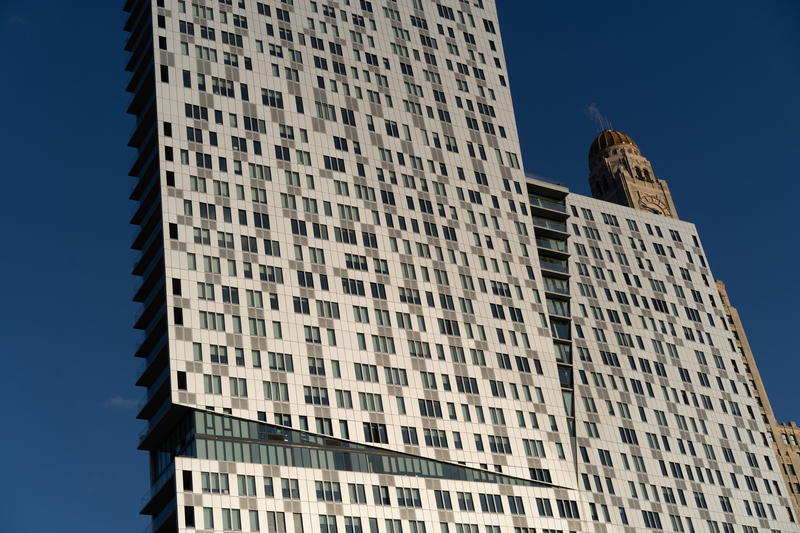 What is net effective rent vs. gross rent?
Here's a real example. Our apartment in Brooklyn Heights was $3090/month, but we had "one month free" (the incentive) on a 12-month lease.
What do these words mean? Let's see.
Net effective rent is basically what you owe over the term of your lease divided by the months that your lease is written for.
Gross rent is the actual monthly payments that you'll write your checks or be debited for.
To find out our net effective rent (what the total yearly rent equated to when divided over the months we lived there), I multiplied 3090*11 and divided by 12. This gave us a net effective rent of $2832.50 per month; however, we paid our gross monthly rent per month ($3090). The last month on the lease was free ($0).
These two figures exist because apartments sometimes offer free months to incentivize renters with a "deal." It's a marketing tool, and it WORKS!
The "free month" (which is sometimes free months) worked for us in our new building in Brooklyn! We got two months free on our lease. We pay the gross rent every month, and we were able to choose two months for which we wouldn't have to pay any rent. It feels GREAT to not pay rent two months during the lease term, and this is one way buildings attract renters (even if the higher monthly fee might not even make it a deal).
This is the type of 'concession' some buildings give in low season. When you are surfing StreetEasy with all your parameters and search criteria, notice that gross rent and net rent may come out to different numbers. This is what they mean and how they can affect you and your budget for renting.
Study the region of the apartment listing you see
If you're sold on a neighborhood or block that you want to live on, check for new listings every day. When we narrowed down our apartment search to Fort Greene and Park Slope, we checked listings as often as we could.
I recommend setting up alerts! You can set up alerts when you create an account on StreetEasy. Things move REALLY fast in NYC. If you wait on something for a few days or weeks, it probably won't last. Most apartments are rented within a day or two, if they are hot commodities in good locations with fair prices. Some apartments even get signed for within hours of the first open house held by the broker.
Another thing to do is walk down the street and look for "for rent" signs. You'll mostly see this from individual landlords, but more frequently, it's from larger managed "amenity buildings." THe whole reason we wound up in Brooklyn Heights at the building we lived in was because Dan walked down Montague Street and saw a "LEASING" sign! He inquired for a tour casually, and the next day, I took a tour, too.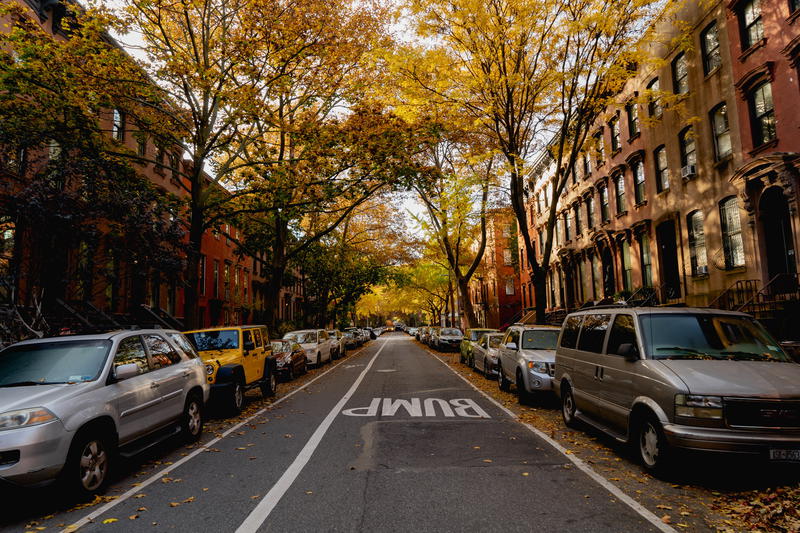 Find a good broker or real estate agent
There are so many brokers in New York City, more than you probably realize. I searched this NY.gov dataset and I got more than 20,000 unique agents and businesses when filtering the five boroughs of NYC. If you're moving to NYC from another city where brokers aren't a thing, I'll introduce how this works.
A good broker will help you find an apartment that matches your budget and has an objective look at what will work for you vs. your search criteria. Having a budget is basically step one, as we outline in our NYC budget lifestyle hack guide.
A rental broker will also give you your space and allow you to make a decision on your own. They will hopefully only be stepping in if they feel that you need a small push.
A bad broker will call you 10 times before 10am and ask for you to come see apartments way out of your budget and criteria search. That seems like a scam. Anyone who forces you to sign something or pressures you isn't worth your time, in my opinion.
Having a good relationship with a broker can be valuable because they can show apartments that are about to be listed, but aren't public yet. You should feel like the relationship is beneficial to both parties. Help your broker out as best as you can, because they are people too! When you show respect, they'll be more willing to help you out.
Finding a good broker can be hard. Ask around your friend group or professional networks (I see people doing this all the time, and I recommend my broker!). See if anyone has any personal suggestions or connections.
We've found a few brokers through seeing apartments, and we have stayed in touch with the brokers that we liked working with. We refer them gladly to friends, and we like to keep the relationship strong to get more honest deals for friends down the line.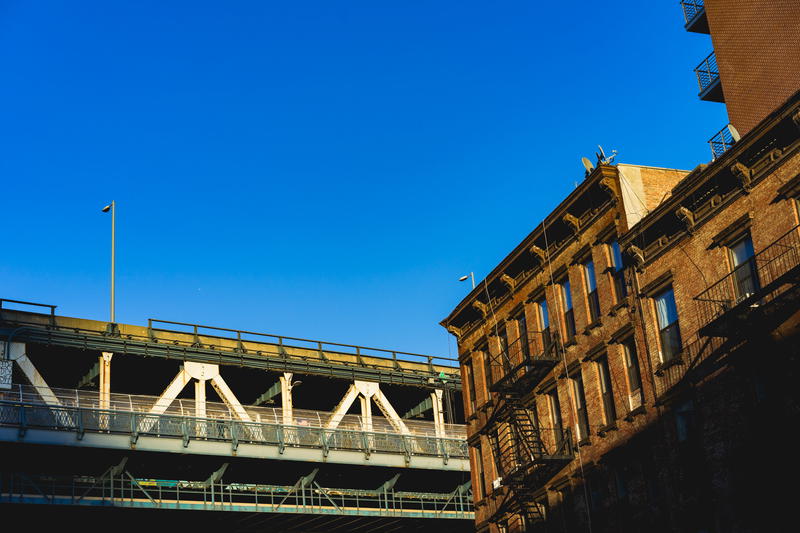 When I first moved to the city, I was touring an apartment in midtown and I was very much only a number to them. I had reached out to a company that I found on Craigslist. There was a lot of commotion and the experience was disorganized. The experience was much nicer once I started touring apartments with independent brokers.
Find alternate housing solutions, like subletting
If you can't actually find an apartment, there are ways to still live in the place you want, but with a smaller time commitment.
Sometimes people need to leave their apartments for extended amounts of time. Subletting allows you to live in that open unit for the terms defined by the person on the lease, who will sublet to a subletter.
In some cases, subletting can lead to signing a new lease when the term is over.
We explored this option in our last apartment. We were really curious about getting a new apartment that accommodated our new work-from-home schedules better.
We tried subletting our apartment, but didn't get too much interest.
You should know that many leases in NYC don't necessarily allow subletting unless the person actually takes over the lease. The extra work puts people off. The extra work also means that people are likely to cut corners. If you are looking into subletter, make sure the situation is legal and you're legitimately allowed to be in the apartment.
Understand where you can negotiate
When you are in the final stages of the NYC rental application process, you have some wiggle room in terms of negotiation.
We had a friend have the management company pay for his move from his last apartment to his current apartment. That was at a time when the market was slow and tenants had the upper hand with more leverage. It was interesting and very creative!
When we moved from one neighborhood in Brooklyn to another, we were able to negotiate to have a 15-month lease instead of a two-year lease.
We've heard of other people getting cheaper "net effective rent" by getting additional months free on their leases.
There are a lot of options worth exploring. You can be frank, and sometimes even ask your broker, "Where are some of the points that the landlord might be able to work with me on this apartment?"
It's within the best interest of the landlord to find a good tenant. A few hundred dollars usually won't come between you and someone else if you have a great application with excellent credit, a good amount of money in the bank, a steady job and no red flags.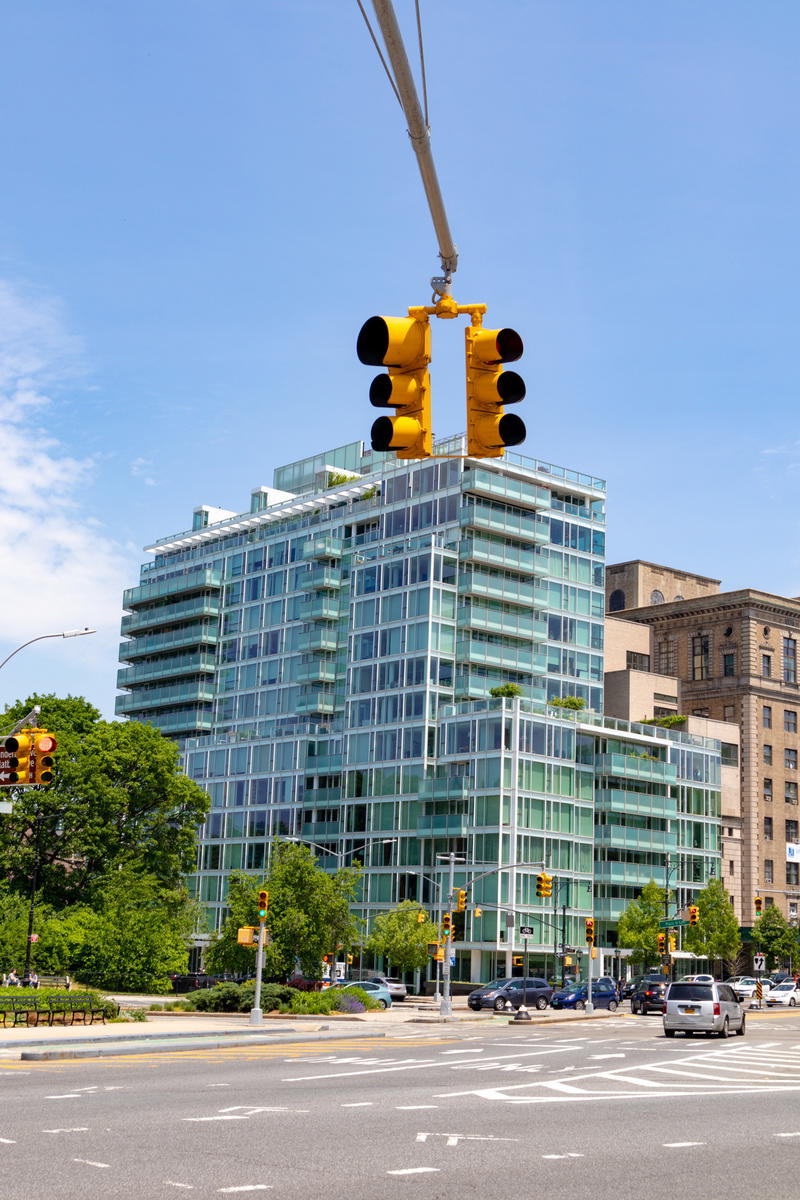 Read your lease and don't be afraid to ask questions
Leases are really confusing. I think our lease might be 15 pages. A lot of it is standard, but some parts of it are unique to the building and your circumstances.
If you get your lease online, you can upload it to PDF.ai and ask it questions. Be careful if you do this, though, and redact any personal information!
If you have any questions, most NYC brokers and management companies can help answer some of your basic questions. If you ask too many questions, I'd be afraid they'd be more inclined to move on because you're taking too much of their time. I'd say, be careful and respect the boundaries of your rental team.
One question that we had was about subletting. As I mentioned above, it was something that we were interested in doing at some point. I know that for our lease, we were able to sublet, but we need the subletter to be approved by the building management.
We also need renter's insurance. It's a requirement based on the lease terms. (This is a good thing, as renter's insurance is always a smart idea, especially in NYC.)
Your goal is to understand the cliff notes of the lease, and you typically don't need to worry too much about the confusing legal language surrounding most of the items.
Be careful of the good ole "bait-and-switch" scam
One tactic that bad brokers will use is a bait-and-switch. They'll have a listing for an apartment that is too good to be true with photos of a place that doesn't truly exist as it is described. Back in the day (before StreetEasy was the NYC apartment bible and when fewer resources existed online), the bait-and-switch scam was everywhere.
It's like, "Oh, here's an apartment near the park that gets lots of sun. You get six months free on a 12-month lease. It has laundry, a dishwasher, a hot tub, free meals from the restaurant downstairs and a personal elevator that only you can use."
You're like, "Sweet, I want that, and I can't believe no one has snatched this place up yet. Incredible!"
You inquire with the broker on the listing, and then when they meet you, they say, "Oh that apartment was rented, but we have this one down the street that you can check out if you're interested," and the apartment down the block is an overpriced studio with no natural light, no dishwasher and a bathroom in the shared hallway (I'm being dramatic, but you get the point).
This isn't a nice thing for a broker to do, but it happens. Try and use your judgment and seek out when you think that is happening or if something seems too good to be true. It probably is.
What is the 40x rent rule?
The "40 times" rule is a suggestion (but sometimes a requirement) that you need to make 40 times the gross monthly rent in order to qualify for an apartment.
So, if your rent is $2,000 per month, you're expected to make $80,000/yr. In New York, this is quite normal (and in fact, many people use this math to figure out their friends' salaries).
The "40 times" rule is a ground rule, and if you're close to the edge, sometimes a landlord will be accommodating and may still rent you the apartment.
If you don't meet the 40x rule, it might be a good idea to consider finding a guarantor.
Keep in mind that if it is your first time moving in together as a couple in NYC, the "40x rule" applies to BOTH of you. Add your salaries together, and you may have a much easier time hitting that golden number. In fact, you can probably afford a better one-bedroom apartment with more trimmings and fixings than if each of you were renting alone. That is why people shack up earlier in NYC than in other cities!
Surviving the NYC renting paperwork and process
It's pretty crazy how you need to submit so much information to landlords and management companies, but it does make sense if you put yourself in the landlord's shoes.
Most landlords or management companies will require pay stubs, bank statements, proof of employment, tax records and sometimes letters of personal or professional recommendations.
I say it's crazy because that is a lot of personal information to give a stranger, yet everyone does it.
This is how it is. The brokers need to have this information in order to process the applications on behalf of the landlords and management companies. For their sake, they need to ensure that they are renting their units to trustworthy people who will not damage their properties or have to be evicted.
Make sure to do your due diligence and search the management company before handing over the documentation.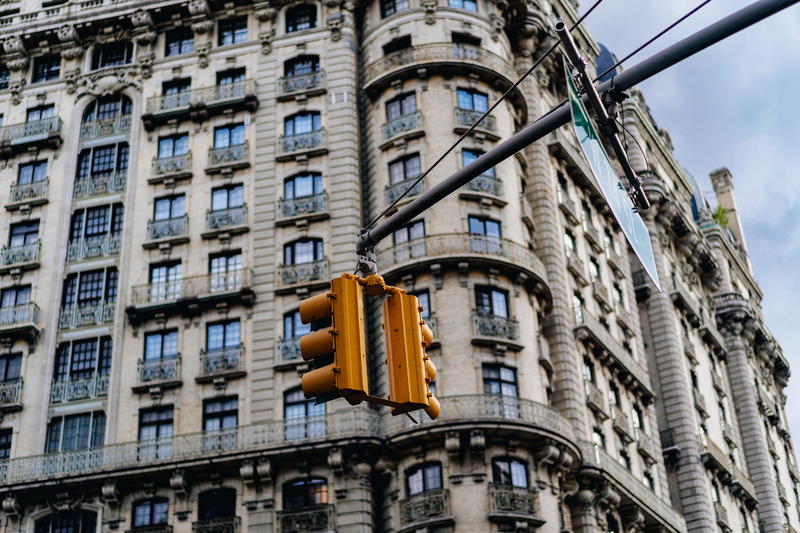 Look for managed buildings, instead of individually-leased apartments
We've had decent luck living in buildings that were managed by actual companies and not individual landlords. For example, we've lived in a building managed by Equity Apartments before. We didn't go through a traditional broker for that unit. The process was straightforward because they had advertised prices and there weren't many surprises.
What to look for in an NYC apartment (make sure it's OK)
There are a few things you can try to assess during an apartment open house or private viewing with a broker at your appointment.
Water and the water pressure
Make sure to see how long it takes for the water to get hot in the shower. The last thing you want is a cold shower in the dead of winter.
Flush the toilet while the shower is on. Does the water immediately get super hot?
These are normal things to do during an apartment viewing, and we have done them!
Where is the super? Do they live in the building or are close by?
I've had a lot of different experiences with supers in New York City apartments.
I lived in a situation where the super was also the apartment owner. He owned a double brownstone (lucky guy) and lived in one of the units. Funny enough, his side was much more maintained than my side.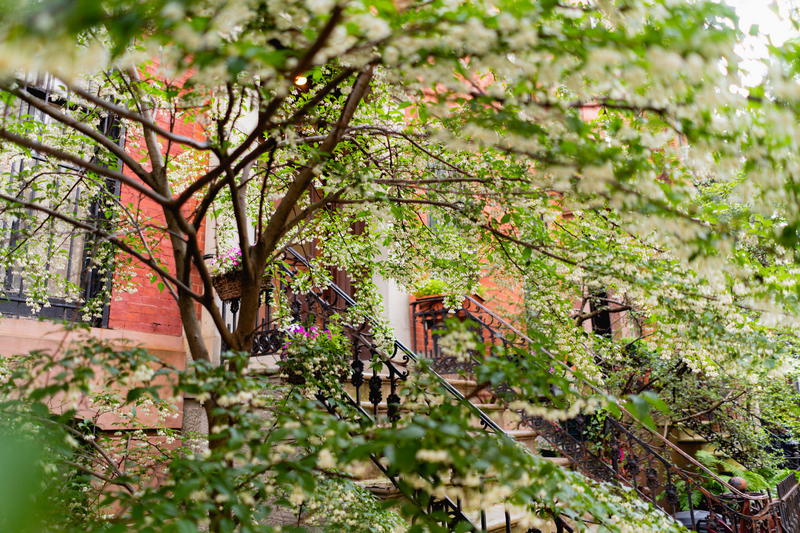 He was a character, but did actually care about the building. He would fix something if it broke and did a good job cleaning up trash and making sure the building was safe enough.
Becca and I lived in an apartment where the super was essentially the trash guy. He would take the trash from the apartment entrance to the street and that was about it.
If anything went wrong, he wouldn't really do anything. We eventually started calling management instead of calling him, and they would send over some people like qualified electricians or plumbers, to investigate.
In the building that we live in now, we like our super. He is such a nice guy and genuinely wants to help you and take care of the building. He's nice to chat with and work with.
You're going to get a grab bag of supers — so be prepared.
Helpful Tip
If you have an excellent super, or if your super has saved your life a few times in the past year, give holiday gifts! This is the type of thing that will make the super remember you and want to help you more in the future. Also, it's a way of showing gratitude for taking care of the building!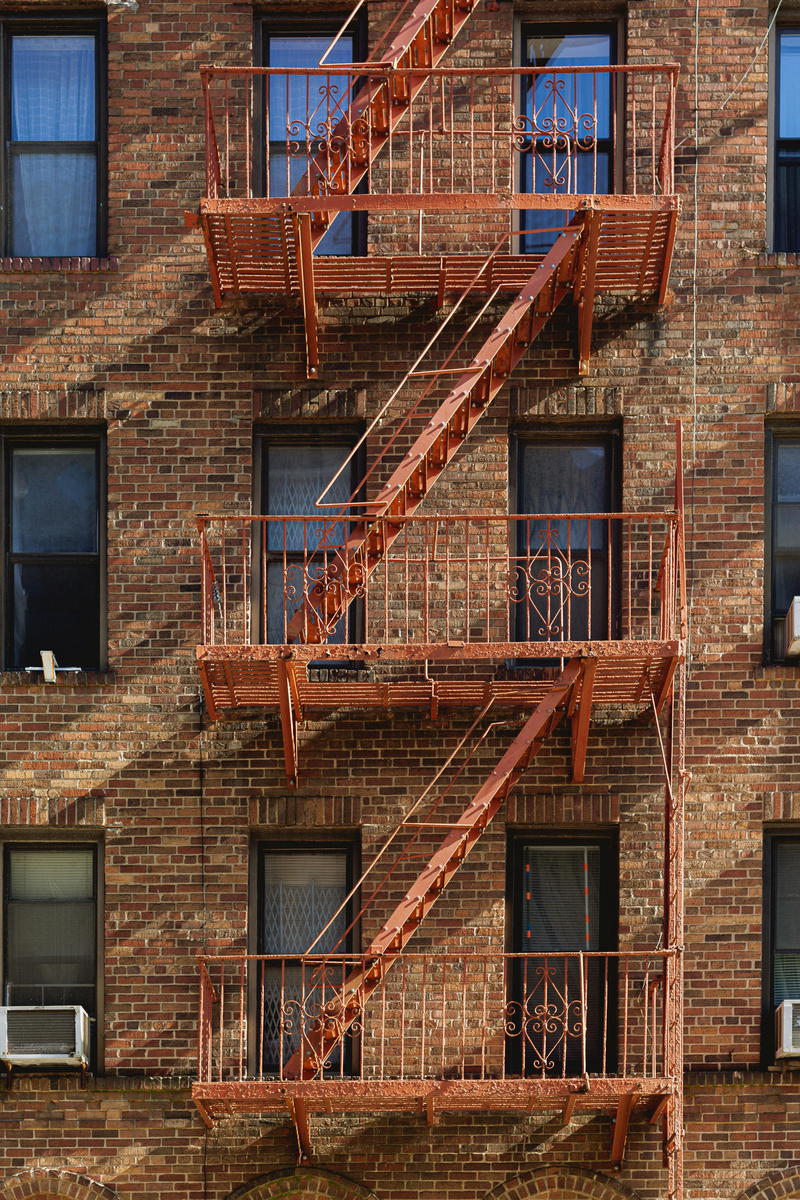 Is the building maintained well?
An indication of how good of a job the super is doing or how the management company (or owner) cares about the building can be seen by inspecting the interior and exterior.
Does the building have slanted floors or cracks in the wall? Well, this is the case for most older buildings here and may not be a reflection of how things are maintained. Old wooden floors can just start sagging over a 50-year period, and so many historic NYC buildings were built in the 1880s-1920s.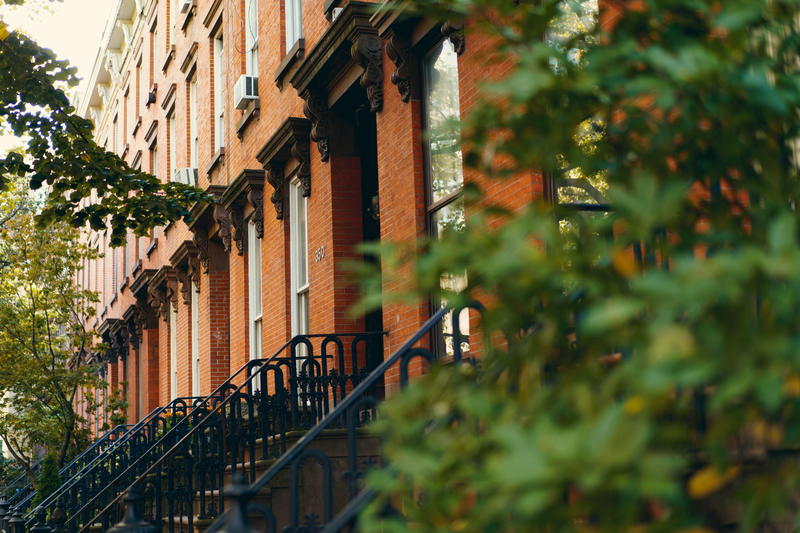 Here are some quick questions to go through with doing a mini-inspection
Make sure you know what to ask when renting an apartment in NYC with these inspection Qs.
Is the entranceway really messy? Does it look like it's never been cleaned?
Is the exterior swept or does it have a lot of debris and dirt around the common area?
Is the trash area neat and tidy? (If not, it can attract rats and pests)
Are there stains, scratches and scuffs in the stairwells?
Come back to the apartment at night for a visit
You may fall in love with your apartment and neighborhood during the daytime, but at nighttime, things can really transform.
There may be a bar that is really loud that you were unaware of. Maybe some of the places to eat at that you were excited about close early. Maybe there are lurkers from a not-so-great group of people who hang around the block at a bodega.
See if you can visit the apartment again at night to learn if you have people in the building that play music loudly, especially if you go to bed early, have small children or have any sensitive pets.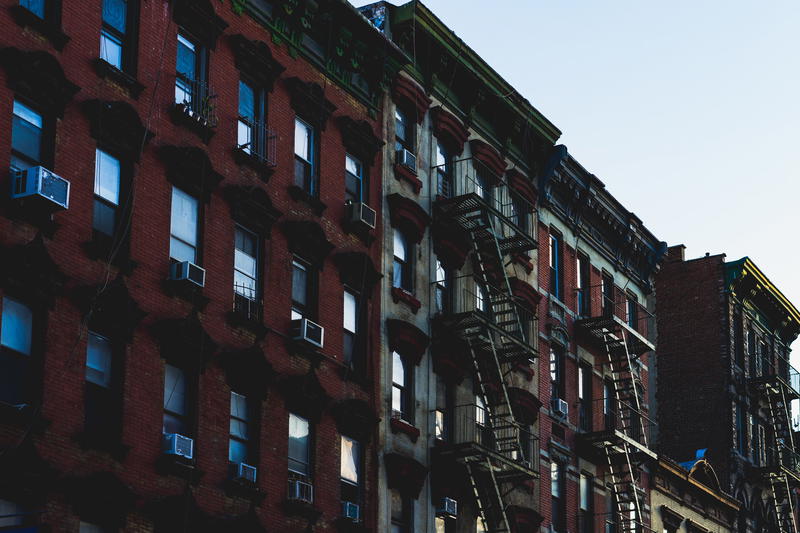 Come back to the apartment on the weekends
For similar reasons for visiting the apartment at night, the weekends can be a good indication of what the area is like on Saturday and Sunday.
There may be lots of parties in the building or nearby. If you're into that, then it's good to know. If you're the quiet type who spends lots of time at home, and you don't want to hear loud music from block parties or the live music coming from weekend events at bars, consider these as clues.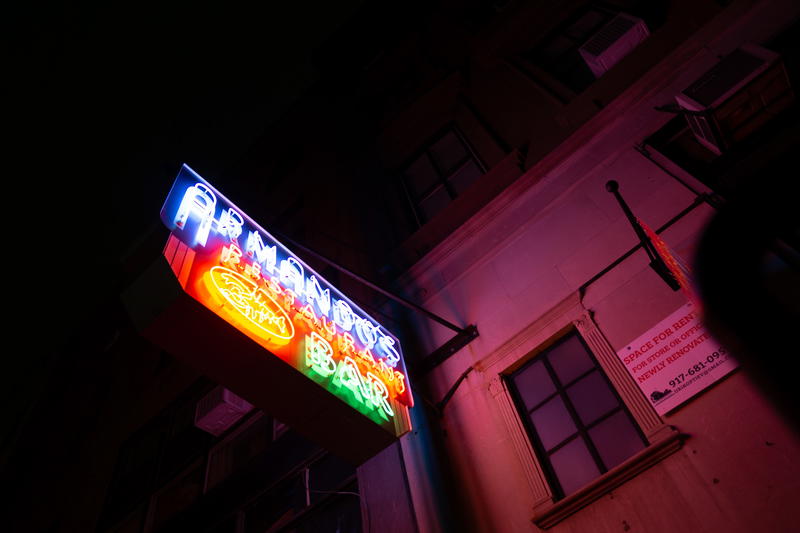 For us, we like quiet, and want to be in a building where there isn't too much noise during the weekends.
Research the apartment building management company
Your NYC apartment management company can be a single point of contact, a small local leasing company or a large-scale national management company.
Understand the difference, and see if that matters to you.
Renting from a single owner can be nice and flexible. On the renter's end, it's much more about being a good tenant and allowing the owner to trust you. When you have that trust, you can agree on flexible situations if you need to.
If you need to sublet your apartment, and it's against the lease, for example, a single owner might be able to work with you if they trust you and the person subletting. If you're in a tight spot due to personal emergencies, they may be able to delay your rent or work with you on a discount.
For small management companies, there are some pros and cons to consider as well.
We rented from a small company that had a receptionist who didn't communicate over email. She was very nice, but reaching her was sometimes a bit slow and challenging with her limited hours at the office.
With larger companies, it can sometimes feel that you are a small number in a bigger pool of people. Communication is a mixed bag of quick responses or no responses at all!
A big potential upside of renting from a larger company is they often allow you to transfer buildings within their offerings for free.
This can be useful if you need a bigger or smaller apartment. This can also be useful if you need to move to a different city or state.
A downside to a big building management company is that they don't know you from the next guy. You could be a great tenant, keeping your unit in meticulous condition, but when it comes time for lease renewals and yours goes up just like everyone else, you have little leverage because they play by the big company's book of rules.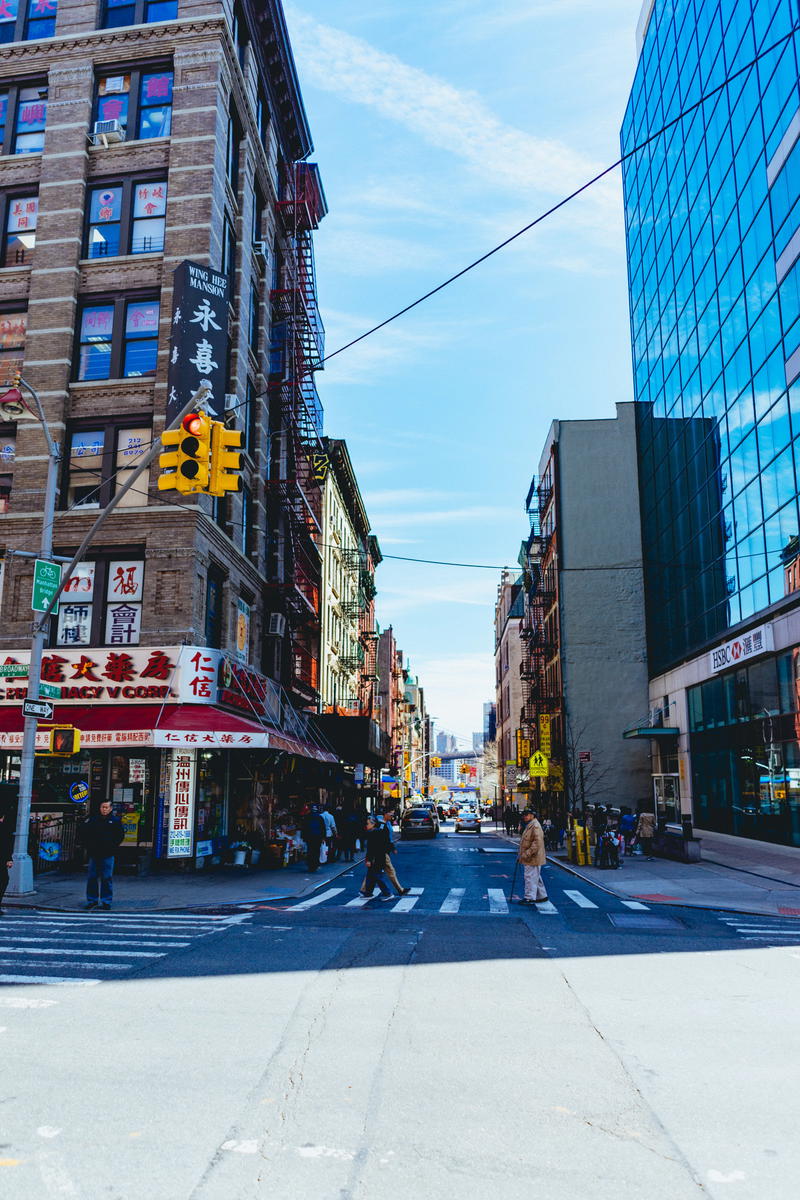 Check your cell reception in all parts of the apartment
Something that is easily overlooked is how your cell reception is throughout the apartment. You'll be glad you read this, we promise!
These days, most carriers have sufficient coverage throughout NYC, but sometimes buildings have lots of weird curves and layouts. I've been to an apartment in NYC where cell phones basically didn't work because it was an interior-facing unit. Strange (and inconvenient!).
You want to make sure you can make phone calls throughout your apartment with your cell carrier, because that's something harder to change than finding another unit while you are still on your NYC apartment hunt!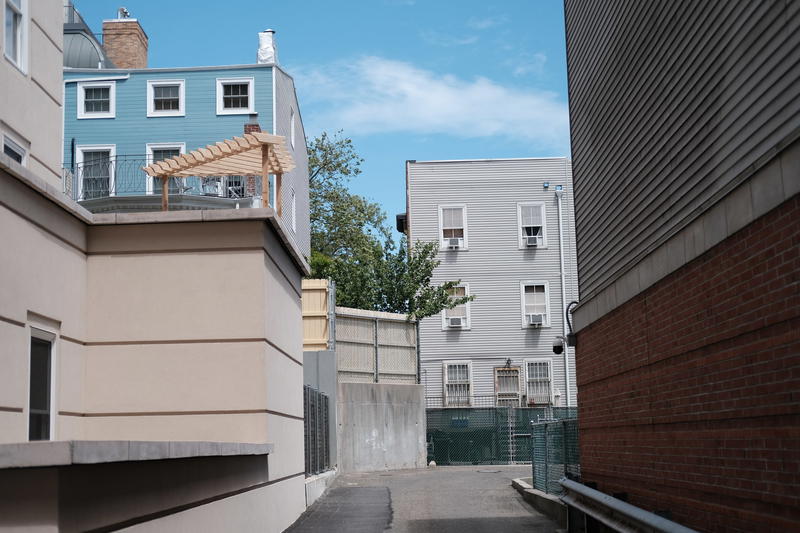 Determine which internet carrier services the building
I've had pretty much all internet carriers throughout the years that I've lived in New York City.
I've always had the best luck with Verizon. In fact, in our last apartment, I was using our neighbor's WiFi whenever our Spectrum internet would go out (and it did, inconveniently during meetings).
I never figured out why our neighbor could get Fios, and we could not.
We pay a lot less for Verizon than we did for Spectrum nowadays in our new apartment, so that was also a nice bonus for us.
Ask to see the roof
All buildings have a roof. The question is whether or not you can get access to it or actually use it.
I lived in a building where I was on the top floor. The roof was accessible, but through a latched door and up a shaky ladder.
It was nice to have the roof in the summer. We technically were not allowed up there — so make sure to read your lease or talk with your landlord about the rules.
Our agreement was that as long as we were not throwing parties up there, he was ok with us being up there. It had a super cool view of Manhattan, like a secret perk!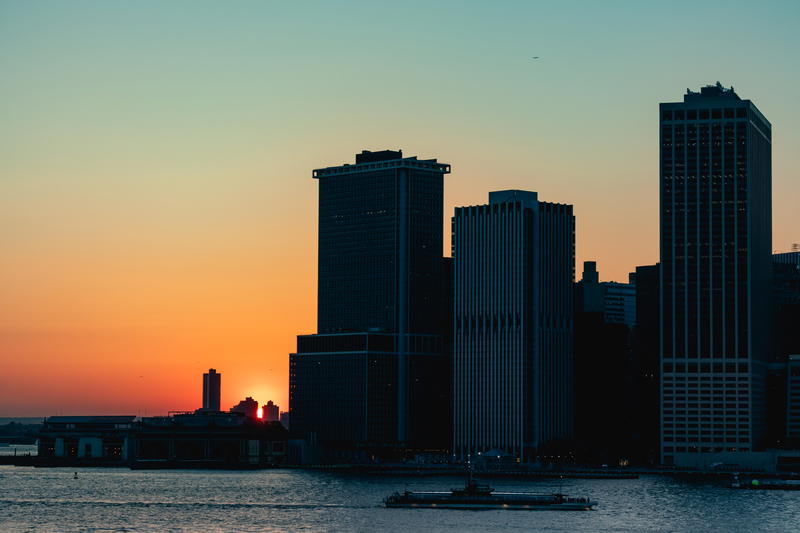 Watch out for bug traps
Seeing bug traps in an empty apartment is a sign that there are a lot of bugs in the building.
When we lived in our last apartment, we always had the full suite of bug traps to catch everything. We had ants, cockroaches, ladybugs, spiders, gnats and months.
We basically lived in a treehouse.
When touring new apartments, we always make sure to check for bugs and traps.
A good tip is to check under the sinks and in drawers to catch things hiding.
When we toured an apartment in Carroll Gardens last spring during our apartment search, we were lucky enough to ask the current tenants, who were home during the viewing, about pests and insects. They were honest, and said they were a few! At least they were honest. We took a step onto the patio and despite how pretty and attractive it was, we saw a cockroach nearly immediately and considered it a bad sign.
Try and meet someone in the building (or unit)
This is one of my all-star tips.
During our apartment search, we actively tried to meet someone in the building. We were lucky enough to meet the people who were moving out.
When we met the people moving out of a unit, we were able to ask them why they were leaving and some specific questions about the unit.
We'd typically ask about how the apartment is during hot days and cold days, how the windows block out noise, how the management company is to work with and so on.
We basically tried to ask everything on this list. We prioritized things unique to the apartment that we suspect might be a problem down the road. For example, if the apartment was on a busy street, we'd ask about the noise.
When we met someone in the building, we would ask them how long they had been living here, if they had any major issues with the building before and other things to that effect.

See if the building has had bed bugs
Bed bugs are the worst part of living in NYC. I have luckily never had them in my apartment, but have had a few scares throughout the years.
Before renting, check out the bed bug registry and search for your building on there, to get some insights into what has happened in the past like reports of bed bugs.
Look for past (or active) problems with your building
Our last building had a lot of problems. It has an active issue with the boiler and some open fines.
I suspect that it was cheaper to pay the fine than to fix the actual issue.
In our current building, there are no issues at all. It has a perfect score, which is great. Some of the past complaints have been with the construction noise outside. That's not the fault of the building, but more about the sewage system outside. Plus, it's all over now. I even forgot about it!
You can research your building with this link. It takes more work, but you'd be glad you did this set if you found any major red flags.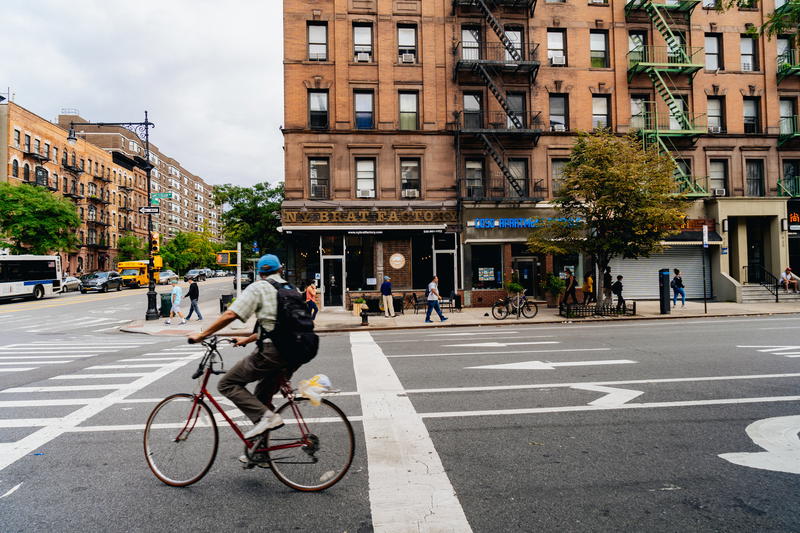 Check the locks to the building entrance
Becca and I both have had issues with package theft in various different buildings. Becca had bridesmaids' dresses stolen from her apartment in Manhattan, and we had a whole heap of things stolen from our vestibule in our third Brooklyn apartment.
Package theft outside apartment buildings in NYC is a big issue and there's not really much that you can do about it. Sometimes people come in behind other people and take packages out with them. I'm sure they are professional package-stealers and have yet to be caught by police.
Other times, someone in the building can be stealing them.
You have no idea who is stealing your packages. When it happens, it can be really frustrating.
For us, the issue was someone not in the building. The building had 10 units and we knew everyone in the building, but everyone was having issues with theft.
The issue was the doors to the apartment didn't properly close and were often open. It was easy for a guest or delivery person to leave the doors open on their way out. The doors would either slam (and not lock), or be ever so slightly open because the mechanism was broken.
So for your renting checklist, check the building locks and how easy it is to leave the doors open. Also check if there is a double-lock system, like a first door that locks, and then a second door that also locks and has to buzz in a visitor.
Check for heat pipes
Most old New York City apartments have steam heat. The heat comes from the boilers. The benefit is you can probably expect free heat and not pay that as a utility. Big money-saver!
The downside is that you can rarely adjust the temperature… and the sounds.
The worst thing is when the boiler is not properly maintained. Heat pipes are the worst in this situation because they compress and expand and it sounds like rocks are being tumbled inside of them. Some people also say it sounds like elves. We've both described it as 'banging and clanking.' It's pretty ridiculous.
We sort of had this issue with our radiator, too. Except, we were able to turn the radiators off, which eliminated the sound altogether. The building stayed pretty warm because we were on the top floor.
Ask to see the building's basement
If you can, check out the basement to check for rodent traps, bug traps and what the building uses the basement for.
This can be an indication of how the building is maintained and what is living below you.
Walk on a higher floor and see if you hear it on a lower floor
One of our bigger issues with our last apartment was that we could hear our downstairs neighbor. We would hear his music, him speaking with his Google assistant and him on phone calls. We don't miss him at all.
While annoying, he probably could hear us walking around, moving furniture, working out, etc.
It's not fun for anyone if you can easily hear your neighbor.
Try to investigate as much as you can to see how much noise you can hear from each level of the building.
In our current apartment, we got really lucky because two units were available right next to each other. To test this out, Becca was in one unit banging on the wall and yelling and I was in the other unit and could barely hear anything.
In fact, I called Becca to ask, are you even making any noise? She was surprised because in her unit, she was yelling as loud as she could!
I have found that bathrooms for some reason are the place where I can hear neighbors the most. I'm not really sure why. It could be because sound echoes through pipes, but I have not confirmed this.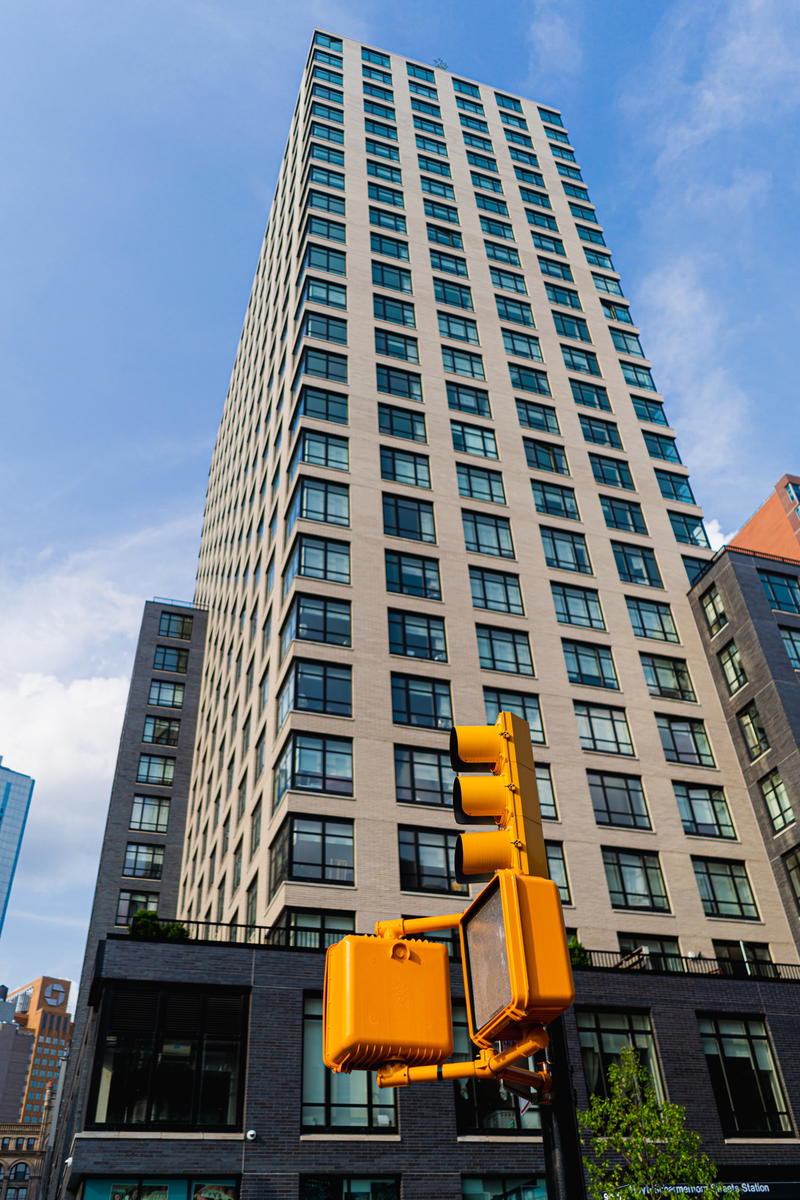 Peep on Citizen app
Citizen app can share some of the police activity around your building. It can be a good idea to open it before choosing a new apartment, to see the type of activity that goes on near your new prospective building.
Keep in mind that this is still New York City, and there could be some weird things that happen in the safest areas.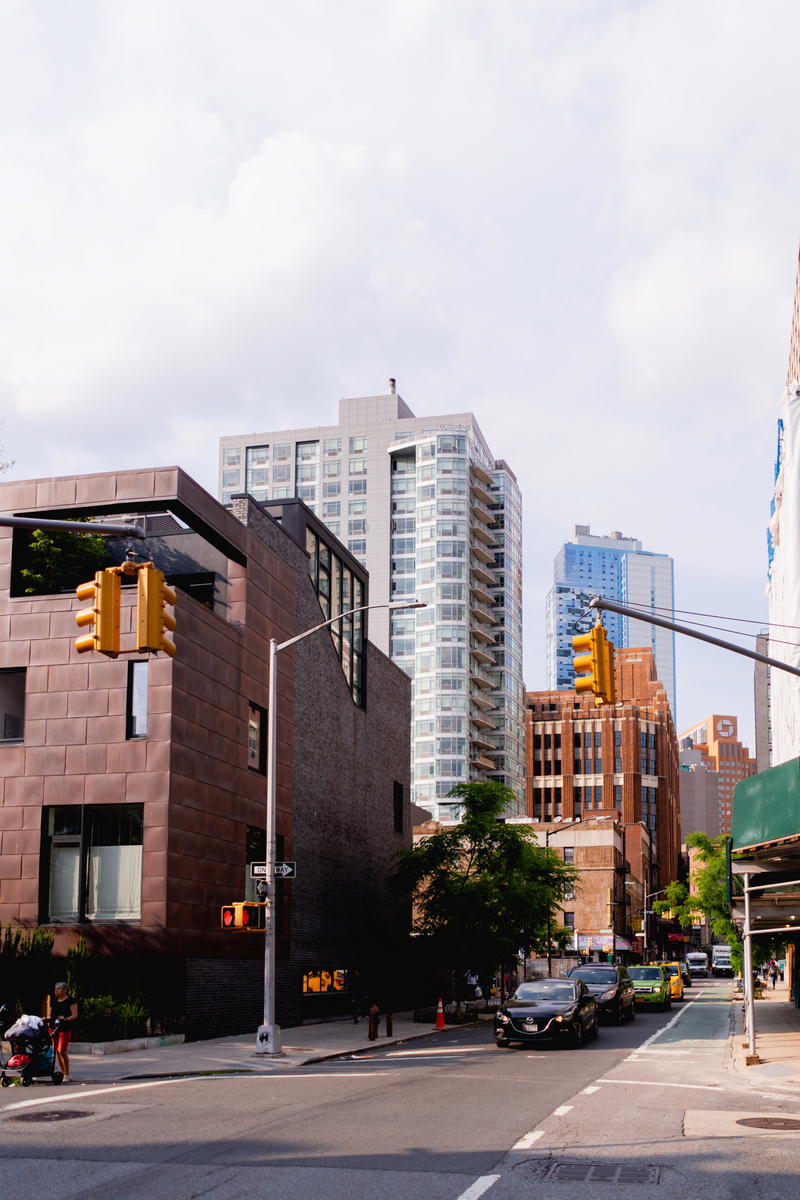 Determine how frequently people move in or out
You can typically snoop on sites like StreetEasy and see how frequently apartments are open for rent.
Keep in mind that property managers sometimes get around the system by listing new units in the building to try and make it harder to track these types of changes.
During 2020, our old building had issues renting some of the units. Instead of making it seem like the units were open for a long time or that the price had dropped significantly, the building invented some creative new listings for each apartment to obfuscate the unit.
Instead of apartment 10, they'd say something like "Apartment 5R" or "5th Floor, Unit 2." It made us laugh.
This would be a great question to ask if you run into someone else currently living in the building.
Helpful Tip
Will you be moving soon? Don't miss our guide to the best moving tips and hacks, especially in NYC.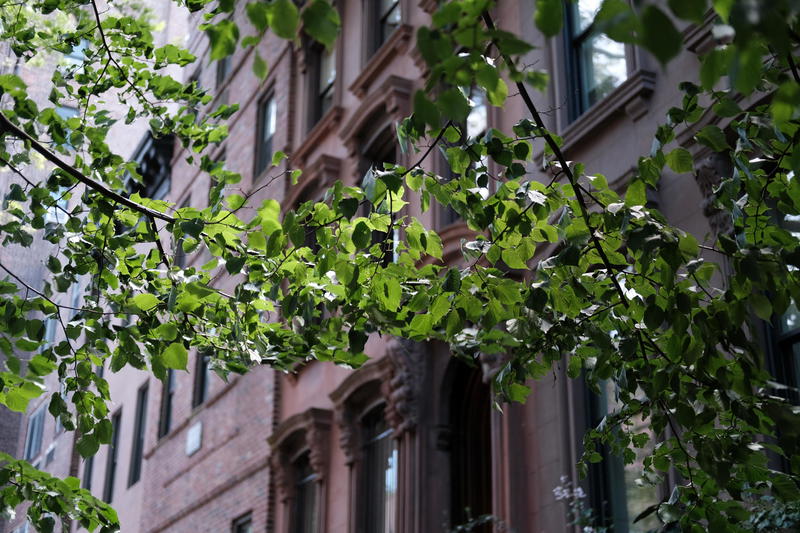 Research how much the rent increases when there is turnover in the building
We realized it later, but our last building was actually rent-stabilized. This is a highly sought-after perk of some NYC buildings. Buildings can be built as rent-stabilized because it makes them pay fewer taxes … or something.
This is different from "rent-controlled" apartments, getting one of which would actually be like winning the lottery. "Rent-controlled" is the thing you hear of when people are paying $1200 for a three-bedroom Upper West Side apartment.
Rent-stabilized apartments are when the city determines what percentage of your rent will increase every year. For most renters, it is like 1.9% (or at least that is our experience). This is usually less than the national level of inflation, and it is usually very agreeable.
Helpful Tip
Sometimes for single-owner units, one of the things you can negotiate is the frequency of rent increases.
For apartments that are not rent-stabilized, the landlords may increase the rent by a few hundred dollars. When that happens, you can try to negotiate, but sometimes, they don't budge on their price.
StreetEasy is a great resource for tracking the price of apartments over time. This would also make a great question to ask past or previous tenants.
Is it hard to rent an apartment in NYC?
If you're new to the city and you don't know how to differentiate the neighborhoods and what you want, then yes, it may be a challenge.
If you're very new to the city, I'd suggest staying with a friend or in a hotel or Airbnb for a bit, to get your bearings. Learn about the city, decide which areas you'd like to consider for living, and slowly start your search.
When's the best time of month/year to look for apartments in NYC?
Well, it's more like when is the worst time to look for an apartment in NYC. The answer is between June and September. Rent prices are notoriously high due to demand during these summer months, and the deals start popping up around December to February, and they last through March.
In fact, we lucked out by having an April 30 lease end, which allowed us to start looking in late March. We snagged a deal we were very happy with, and moved during the last week of April for a May 1 start.
Competition is fierce in July through September, so if you want to have much more of an upper hand, try to have your lease or sublet end in the fall or winter, and you could probably find better deals, as these are the cheapest months to rent in NYC.
What to know before renting an apartment in NYC
We hope this expert guide from our proven tips of years for searching for NYC apartments has served as a handy checklist for what to ask when renting in NYC and how to find your next (or first) NYC apartment.
With some preparation, research and practice, we don't doubt you'll find an apartment you love at an affordable price. Good luck and see you out there, apartment hunting in the city!
Why should you trust us?
Well, for starters, we've rented a lot of apartments during the time that we've lived in New York City. Most people who live or have lived in NYC are experts in renting because you pretty much have to if you want to get a good deal on an apartment.
All the tips above are us basically learning by experience and talking with other friends that have apartments in the city. It only takes one noisy heat pipe to know that you probably don't want that in your bedroom. Or the time that my shower never stayed one temperature and I showered at the gym for 3 months!
After rending in the city for close to 10 years, we got a 6th sense of what to look for, and it's helped us find the apartments that we wanted!
Enjoyed our article?
Consider supporting us! We're a 2-person team (learn more about us here) and your support enables us to create quality content. Thank you!