What Is a Boarding Group?
A boarding group is a way for airlines to organize how passengers enter a flight at the gate. Boarding groups are usually assigned to passengers at check-in, or can be predetermined based on airline status or special classifications like passengers with disabilities or families. Boarding groups might also be a perk of having status on an airline.
Table of contents
Close table of contents
This article may contain affiliate links. We earn a small commissions when you purchase via those links — and it's free for you. It's only us (Becca & Dan) working on this website, so we value your support! Read our privacy policy and learn more about us.
Because your boarding group is already established, if you are like me, you've probably wondered two things. First, why am I in the last boarding group? This stinks. And second, how can I board the airplane first?
Let's explore!
How are boarding groups determined
For one thing, most airlines determine boarding groups based on ticketing class (first, business, economy or basic economy).
Most airlines also base boarding class on passengers with disabilities, families with children under a certain age, active military members or other similar situations.
Boarding groups are typically assigned at the time of check-in. This is when you will see your boarding pass and see which boarding group is shown.
What are the different types of boarding groups?
For all economy passengers sitting in the main cabin, boarding is done somewhat differently according to each airline. Spirit Airlines, for example, will board passengers in the rear of the plane, before those in the middle and toward the front (for economy).
It's clear though, that for basic economy tickets, this is the last boarding group across most airlines offering this class of service.
Some airlines name their boarding groups with letters, like JetBlue, and others name them with numbers, like United and American Airlines.
Take a look at this example of a boarding pass, complete with the airport codes of the origin and destination, gate, boarding time, seat and boarding group.

Something like military, families with young kids, priority boarding and 4 or 5 standard groups.
As you learn more and more about flight boarding groups, there are some things that are the same across most major airlines with boarding group systems in place.
Most boarding groups are standardized and delineated for: This means that if you fit into one of these categories, you may automatically be boarding in one of the first groups.
Active military members with military ID
Families with young children (under six years old, or this may vary) and families who have a stroller
Priority boarding for passengers with disabilities, assistive devices or emotional support animals
Passengers with "status" like Executive Platinum, Gold, Silver, Premier Access, Club, etc.
Passengers behind exist rows (some airlines only, like Alaska)
Passengers with upgraded seating like "More space" fares
Does boarding an airplane in the last boarding group matter?
For most people, boarding an airplane in a certain group is the least of their worries.
After all, a boarding group just tells you when to get in line to board the plane. This is not a huge concern for most travelers.
However, if you're boarding a flight that's full and you have a carry-on bag to go in an overhead compartment, this is where the boarding group becomes something you're thinking about.
If you're in the last boarding group and you're boarding a full flight, what you need is for there to be space left in the overhead bins for your bag or suitcase. If you're last to board, it might be hard to find space for it.
In those cases, if you're that exasperated person pacing the airplane aisle looking for an overhead bin with enough space for your luggage, a flight attendant will probably help you out.
You can also ask the gate desk to check your bag beforehand. They'll usually do it for free, if the reason is that it's not going to fit in the overhead bins.
Airlines are always looking for incentives to have passengers check their bags rather than bring them on the flight as carry-ons.
If you don't have anything to go in the overhead compartments, then your boarding group doesn't matter.
In fact, sometimes it's nice to have a final boarding group if you are finishing a snack, sipping a coffee, enjoying airport WiFi or charging your devices (like the gadgets we recommend in this list of accessories for flights). The sooner you get on the plane, the sooner you'll be cramped (if sitting in economy) next to another person or two for the new few hours.
Try to enjoy the feeling, if you are in the last boarding group for your flight!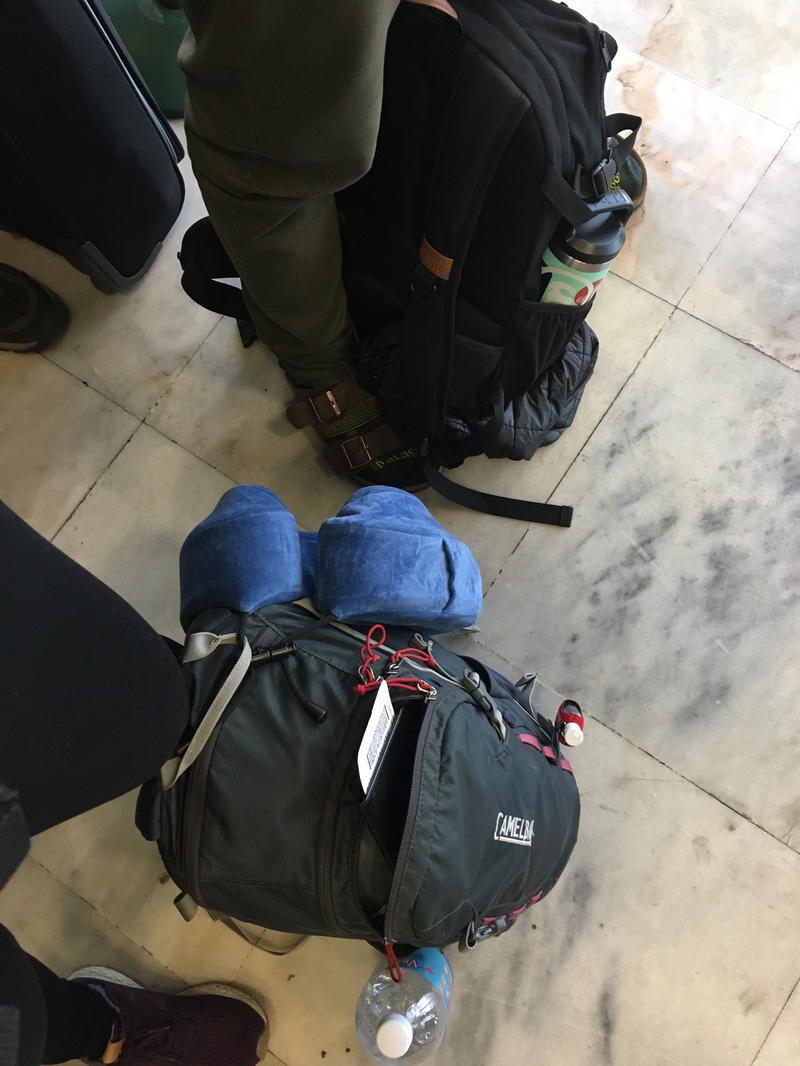 Does Southwest have boarding groups?
Southwest is a unique airline. For those who are familiar with Southwest, this is what makes many people like Southwest a lot.
For early boarding, the Southwest terminology is "preboarding."
Southwest's boarding group structure is as follows: Passengers are assigned a boarding groups (A, B, or C) and "positions" (1-60+) upon check-in. Everyone's unique group and position combination (for example: A35) will be displayed on their boarding pass. The letter and number represent a reserved spot in the boarding group at the gate.
Numbered posts in each gate area will indicate where to line up for boarding.
When a boarding group is called, everyone will find their designated place in line and board the plane in numerical order with the boarding group.
This sounds really organized! In further accordance with staying organized while boarding their planes, Southwest lets any two adults traveling with a child under six years old board between groups A and B.
For passengers with disabilities, they can preboard as well, between groups A and B, just like families with small children.
How can I make sure I always get the first boarding group?
Usually signing up for an airline credit card gives you priority boarding. We have the United Explorer credit card, for example.
With airlines like American, flights may have up to 9 boarding groups, with the first boarding group only applying to Platinum-status members, and/or passengers in First or Business class (and active military members).
Every airline is different, though. With JetBlue, disabled and handicapped passengers will always be in the first boarding group. The first group is followed by special-status JetBlue members who have Mint or Mosaic memberships.
If you want to make sure you always get the first boarding group, it's a lofty goal, because various airlines qualify the first boarding group differently.
If you want to get close to the first boarding group every time you fly, make sure you upgrade your seat, or join all available frequent flyer programs and get some status!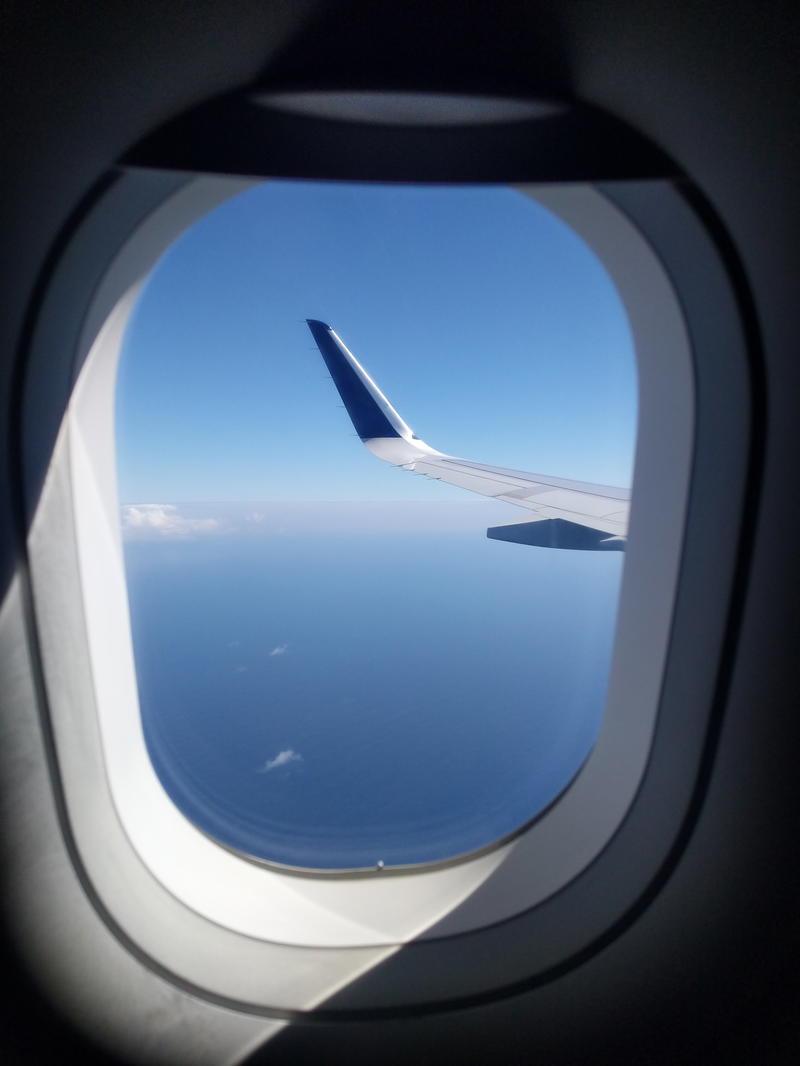 Enjoyed our article?
Consider supporting us! We're a 2-person team (learn more about us here) and your support enables us to create quality content. Thank you!