What Is a Laptop Stand?
A laptop stand is a piece of office equipment that elevates a laptop on a surface, achieving a leveled height of the screen at face height. Using a laptop stand avoids neck strain and neck pain when working from home. We've found laptop stands to be very helpful, incorporating them into our home office setups.
Table of contents
Close table of contents
This article may contain affiliate links. We earn a small commissions when you purchase via those links — and it's free for you. It's only us (Becca & Dan) working on this website, so we value your support! Read our privacy policy and learn more about us.
Why does it make sense to use a laptop stand?
It makes sense to use a laptop stand if you work from a laptop all day, and you constantly feel the strain of your neck looking downward at a desk toward your laptop screen.
For most people, a desk has a height at the middle of one's body, and by using your laptop directly on your desk or table surface, your head will naturally crane down. You may experience neck pain or neck strain from looking downward at a laptop for 8 or more hours each day. I certainly do, when I am not using a laptop stand!
Using a laptop stand elevates your laptop. Most laptop stands are adjustable, and very affordable. Some kinds of recommended laptop stands also fold up so that you can take them with you on a trip or weekend getaway.
Using a laptop stand makes sense for many remote workers who want a comfortable permanent home office setup or a natural-feeling setup when they are working at a coworking space.
A laptop stand is a simple solution for avoiding neck strain forever, when working with a laptop. I started using a laptop stand for this exact reason! It has really helped my neck when I am working at home.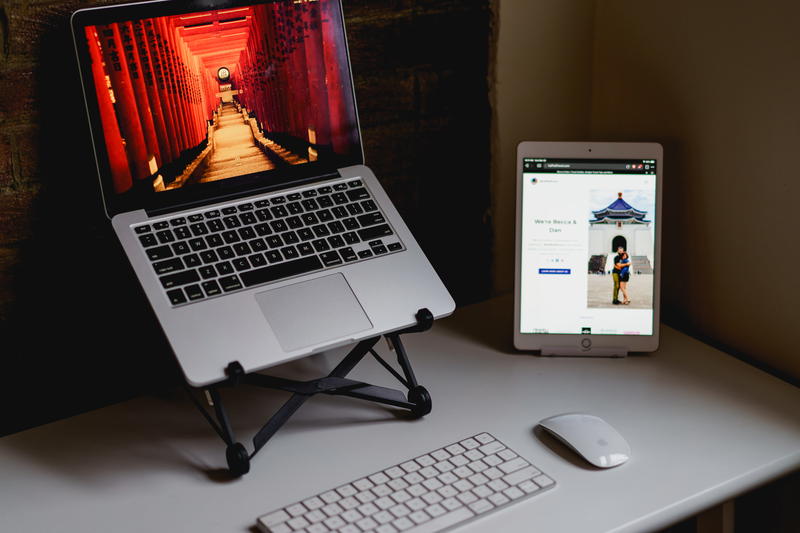 What are some laptop stand recommendations?
There is one recommendation that comes to mind for us when we talk about laptop stands. It is the laptop stand by Roost.
The Roost laptop stand is one of the best laptop stand on the market. It's strong, durable, adjustable and folds up great for when we want to take it on a trip.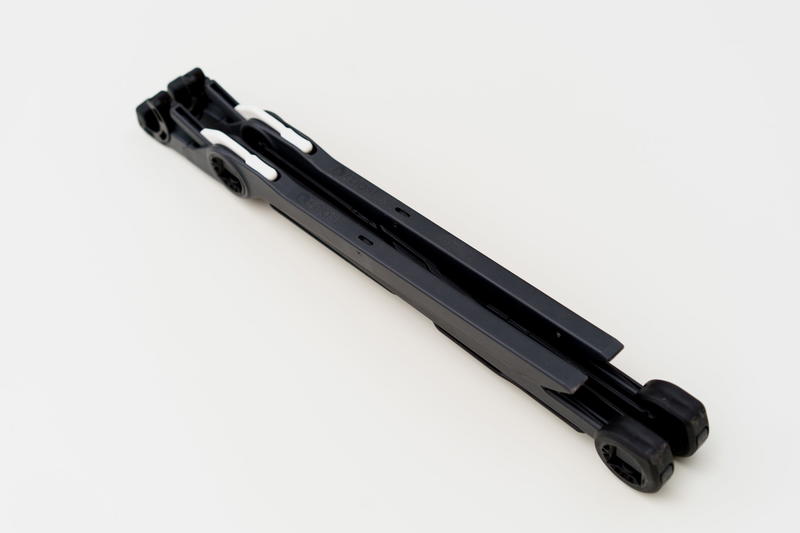 You can also check out the Rain Design laptop stand for more permanent home offices.
In fact, the Roost laptop stand has come on trips with us, packed in a bag while going anywhere in the world! We've set up the Roost laptop stand in hotel rooms, rental apartments, coworking spaces and the like.
If this sounds like the laptop stand you need, we suggest reading our full Roost laptop stand review based on years of our use during remote work.
We've been enjoying the Curve laptop stand from Twelve South. We like how it's lightweight, stylish and helps prop up the laptop from the desk.
We use this at home. Lifting the laptop off the desk has been beneficial in helping to keep some papers, a notebook or something else in the space that the laptop would normally be.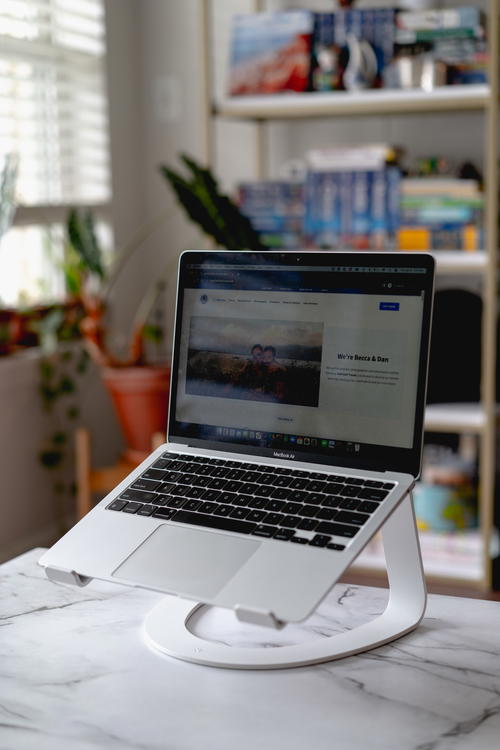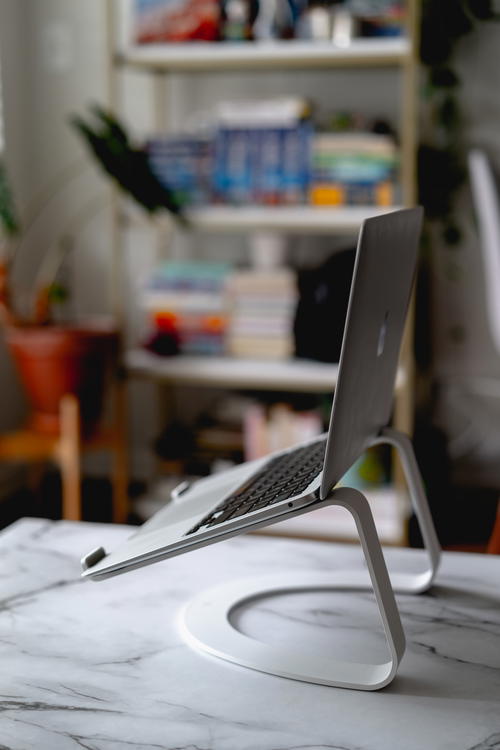 We're big IKEA fans, this stand could double as a lap desk or a book holder. Something like this could also work as a laptop (or monitor) stand.
Feeling lazy? We won't tell! For anyone who can't crawl out of bed some mornings, here are some of our ideas for laptop stands that you can use in bed.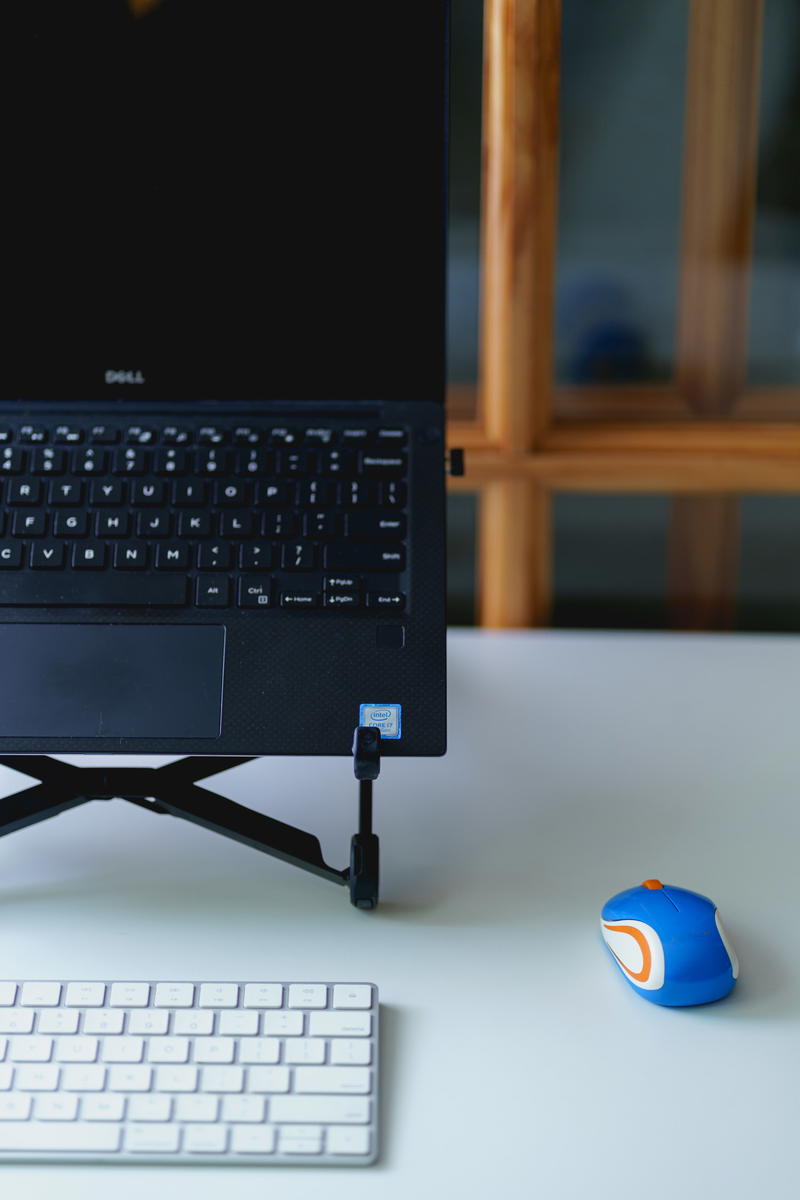 Where can I buy laptop stands?
You can easily buy laptop stands online at big box retailers like Amazon, Walmart and Target. There might be an overwhelming amount of laptop stands to choose from, so we've made it easy for you to start your search for a laptop stand that'll work for your home office.
In our experience of researching laptop stands, they do come in a variety of levels of quality. For example, the Nexstand is a bit flimsier than the Roost (which is why we recommend it without hesitation).
To buy laptop stands, you can reference the first product recommendation ("Laptop Stands") in our guide to setting up a home office in an apartment.
What are the benefits of using a laptop stand?
There are quite a few benefits for using a laptop stand. We'll run through a few that come to mind first for us.
Better air flow for your laptop
If you leave your laptop directly on top of a surface like a table for long periods of time, you may notice that the laptop heats up, or has its fan running. It's doing all these things to keep itself cool, while sitting directly on a surface that doesn't let it "breathe." With using a laptop stand, air can circulate all around the laptop.
You can raise your laptop closer to your eye level
This is a very important, and it's why a laptop stand is one of our remote work desk essential items. As you work, you should never be looking downward at a screen, compressing the bones in your neck and creating pain or soreness.
You can sit more naturally during video meetings
During video meetings or remote interviews, you won't have to look down at your screen, and instead, you'll be able to be level with your laptop, even adjusting the height for your optimal aesthetic.
Remember: failing to invest in a laptop stand is one of the most common mistakes made by people who work from home!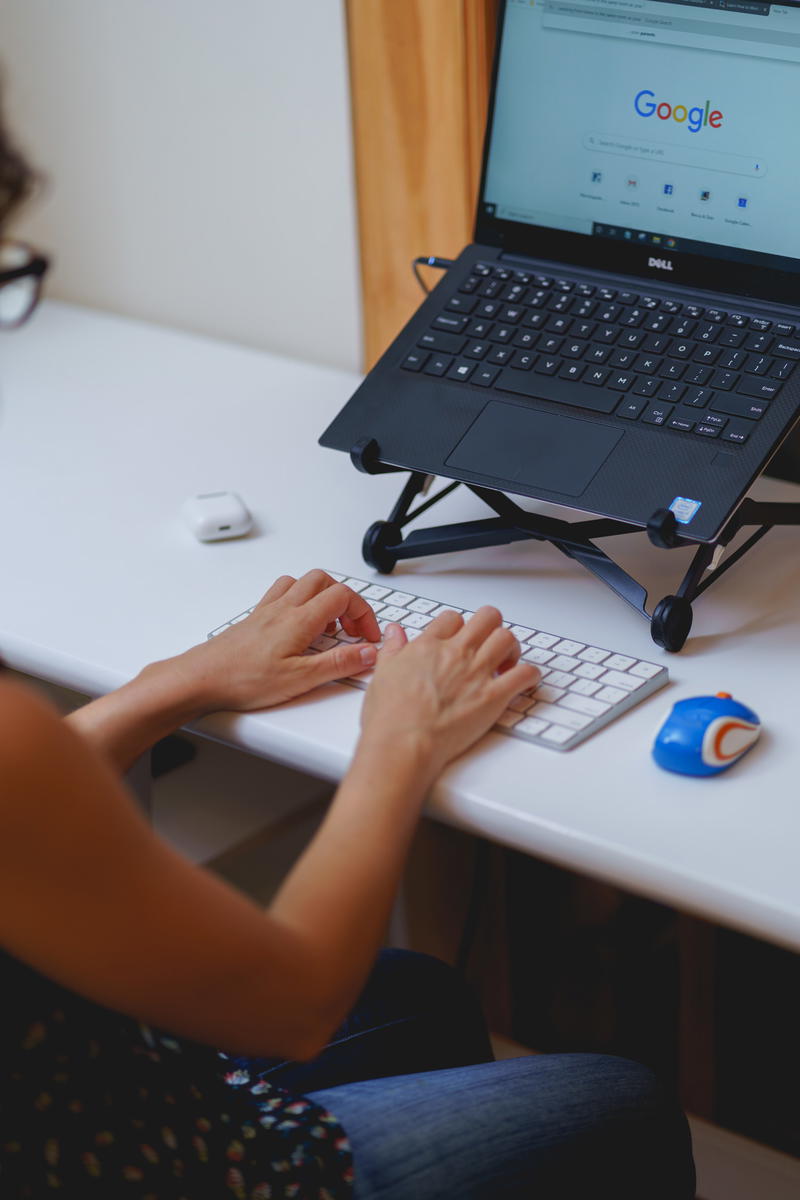 What else can you use a laptop stand for?
You might be surprised to learn that most laptop stands can double as book holders.
This is perfect when you need to prop open a cook book when you're cooking something in your kitchen. Did you ever think that your laptop stand was so versatile?
Laptop stands also make great book holders when you need to study and reference an open book.
Consider that a laptop stand is like having a new gadget that has more and more uses as you figure out ways to employ it in your day-to-day life.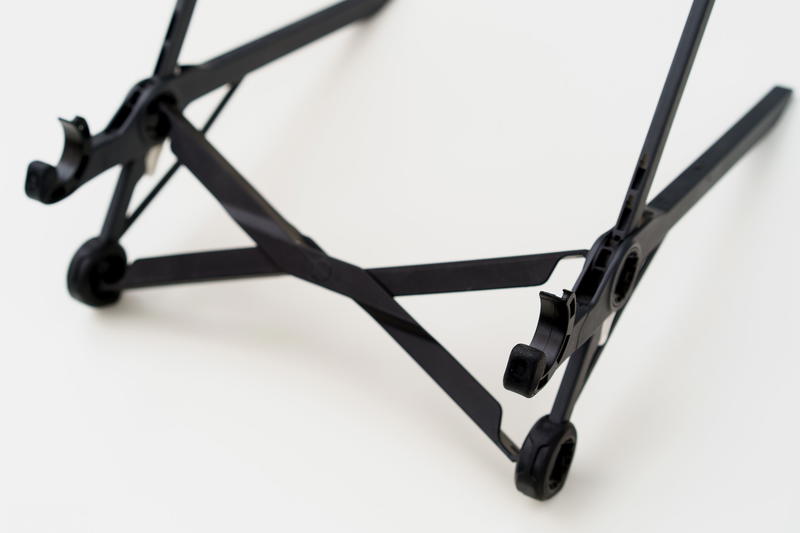 Do you need an external mouse and keyboard when using a laptop stand?
Yes, well, probably. Because the laptop is propped up and off of your desk, it would make sense have an external keyboard and mouse that you can use.
Without the external devices, it likely won't be comfortable to use your laptop. We both have external keyboards, and external mice, that we use in a complete desk setup with our laptops and laptop stands.
Check out our list of the best accessories for your desk to get an idea of keyboard and mouse recommendations.
You can also close your laptop and use a single or double monitor set up. You can use something like this stand to help keep your laptop stored vertically, which will help save space on your desk. Watch my review of it below!
Enjoyed our article?
Consider supporting us! We're a 2-person team (learn more about us here) and your support enables us to create quality content. Thank you!