Amazing Local Market & Street Food in Mexico City
Written by Dan
•
Updated on October 26th, 2023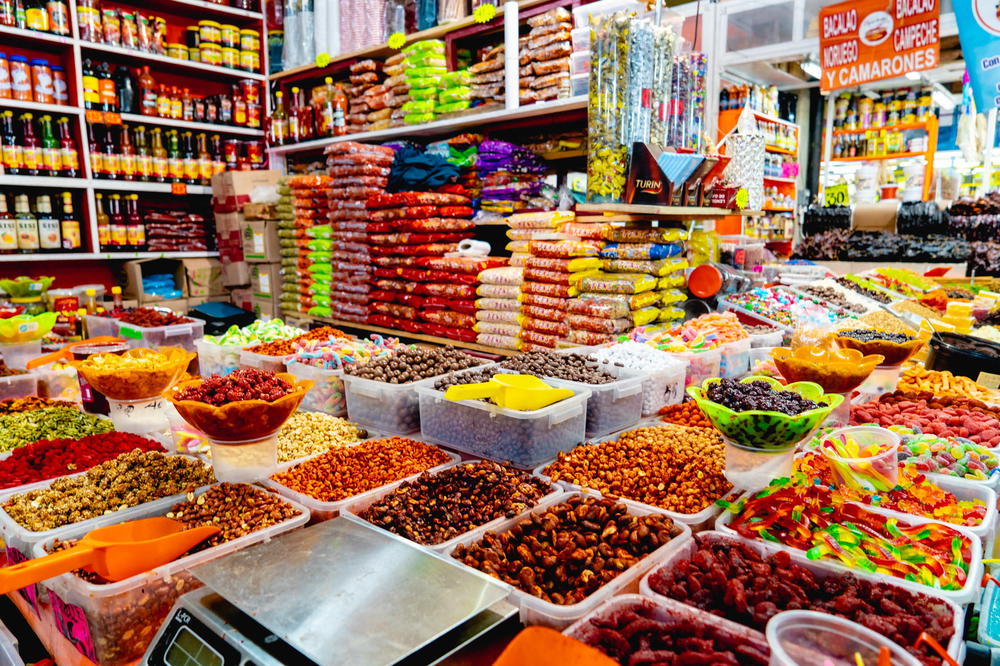 No visit to CDMX is complete without traveling through the best food markets in Mexico City, where you'll see food vendors, fresh Mexican products and an authentic travel experience.
This article may contain affiliate links. We earn a small commissions when you purchase via those links — and it's free for you. It's only us (Becca & Dan) working on this website, so we value your support! Read our privacy policy and learn more about us.
One of the most enchanting parts of Mexico City is purely what you'll see on the street.
From colorful markets to delicious street food that you could eat all day, Mexico City's markets and shopping are a treat.
First, there's the vendors who'll be slicing up meat for serving tacos al pastor, a delicious and mouth-watering meal you can get on the go or at a proper restaurant.
Then, there are the snacks in little baggies that you'll find for sale from vendors in parks like Bosque de Chapultepec. If you're with friends, you'll have the opportunity to grab a bunch and try them all.
What about going to a big indoor market like Mercado de San Juan and perusing lunch vendors until you find the one whose food you want to sit down for? Mexico City is an ideal destination for market shopping and trying as many foods as you can, all in close proximity to your next stop.
Lastly, there's the incredible produce. Mexico is known for its wide variety of fruits and vegetables, and there is no shortage of flavors. Start with the foods you won't try anywhere else in the world, like nopales (cactus leaves), and beautiful yellow guayabas (guavas). They will melt in your mouth. These are all found at the markets!
Interested in insects? You can find vendors selling chapulines, or crickets (the type you eat)! They'll add a nice crunch to your taco.
The markets of Mexico City are excellent photo spots for photographers and for those who want to have true local experiences.