OROS Women's Orion Parka: the Last Jacket You'll Ever Need
Written by Becca
•
Updated on September 21st, 2023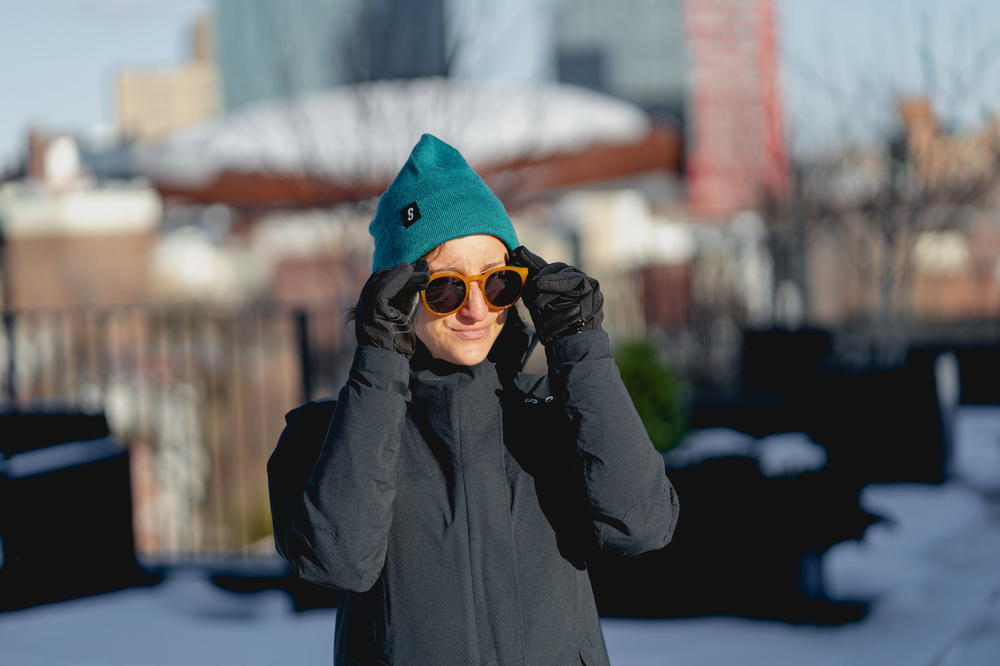 I review the OROS Orion Women's Parka as a weatherproof performance winter coat that's no-bulk, insulated and cozy, with a modern silhouette fit for active women who travel.
This article may contain affiliate links. We earn a small commissions when you purchase via those links — and it's free for you. It's only us (Becca & Dan) working on this website, so we value your support! Read our privacy policy and learn more about us.
If you've read my other gear reviews, you may know I don't like shopping.
And if there's one type of shopping I dislike, it is shopping for jackets. There are lots of jackets out there and they come in lots of shapes, sizes, weights and colors. I've always kind of wanted the perfect winter coat to plop into my lap and make me say, "You are perfect."
I was thrilled when I got to try the OROS Orion Parka for women as a cold-weather travel jacket. Right away, I saw it on the female model on the OROS website and thought, that's a pretty attractive coat. I can see how it would have nice features.
Read on to see my review of how this jacket fits, if the features stand up to what OROS says they are and finally, if this high-quality winter parka is worth its price tag.
As a disclaimer, this article is sponsored. OROS provided me with the Women's Orion Parka, along with the Women's Itinerant Glove and the Nova Beanie; however, all thoughts in this review are completely my own, and the photos were taken by Dan, of me in all my OROS apparel.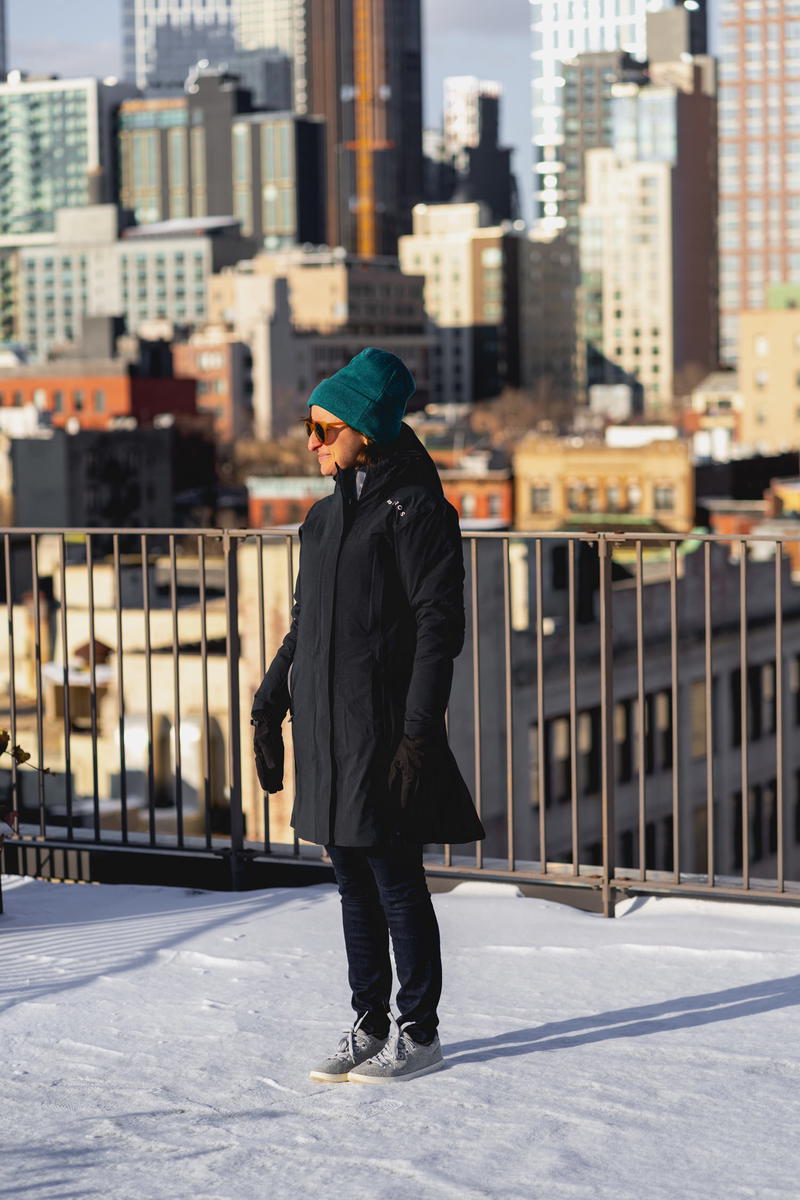 My first thoughts upon receiving the OROS Orion Parka
I received my box from OROS and it was pretty compact, considering all the things inside.
Upon opening the Orion Parka, I was surprised it folded up so compactly, but that's one of the cool things about this winter coat.
It's not a huge puffer coat, and it would fold nicely if you took it on a trip in your luggage.
When I took it out of the bag, I liked the denseness of the fabric. I've never owned a weatherproof jacket. My current winter coat is a DKNY puffer coat with a furry collar, snap pockets, zippers at the wrists and a zipper pull that broke.
You could say it was time for a new coat to bring my winter gear to the next level.
Upon trying on the Orion Parka for the first time, it felt comfy. What stood out were the awesome gray cuffs for keeping out wind.
I babbled something about my excitement at all the modern trimmings in this winter jacket and put it on fully, spinning around to do a dance.
Let's get into the OROS brand and why it's so great.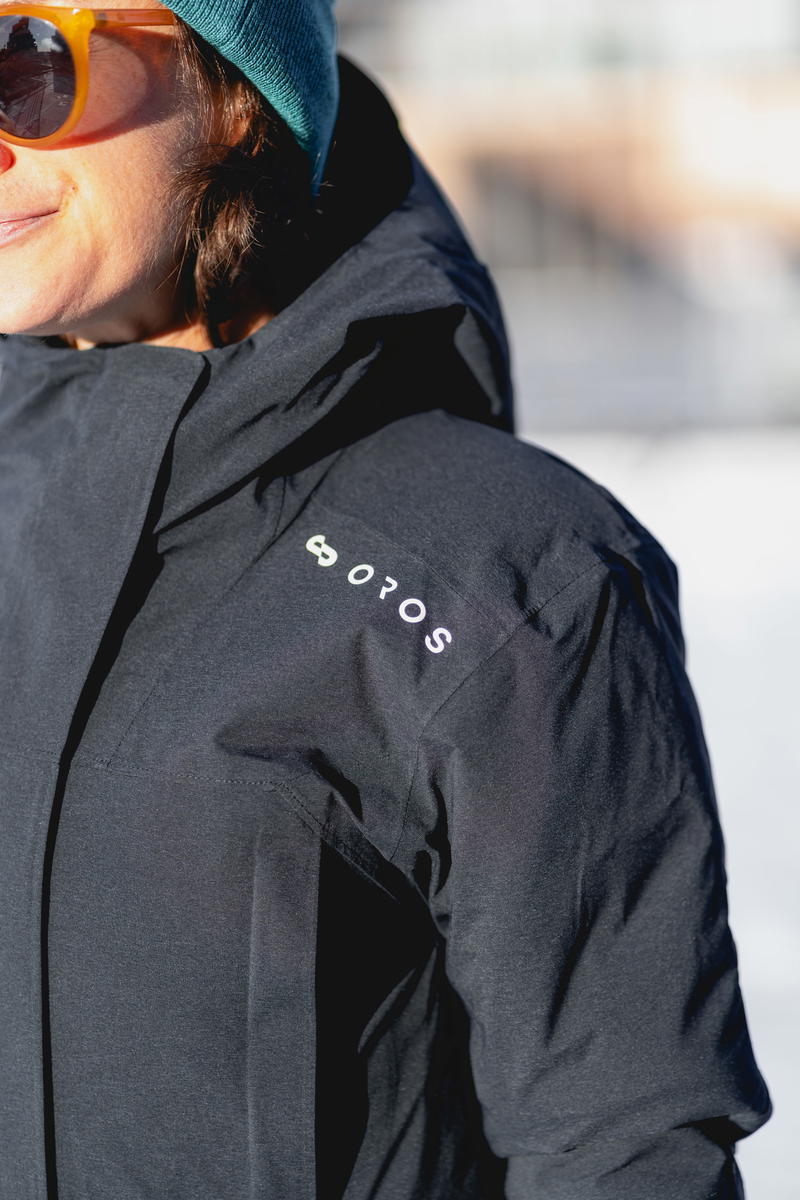 What's so cool about OROS weatherproof outerwear?
OROS is the brand behind some of the warmest jackets on earth, and I was curious to see if this was true.
The company owns the patented SOLARCORE® technology, which is described as creating maximum warmth, without the bulk.
I'm all for it, because the less bulk a jacket has, the better it'll pack itself into my minimalist packing strategy for when I go away on trips.
OROS builds its products to let those who wear them live life to its fullest.
It sounds like a lofty goal, but it's what spurred those behind the origin of the brand to format their ultra-thin, ultra-warm insulation products.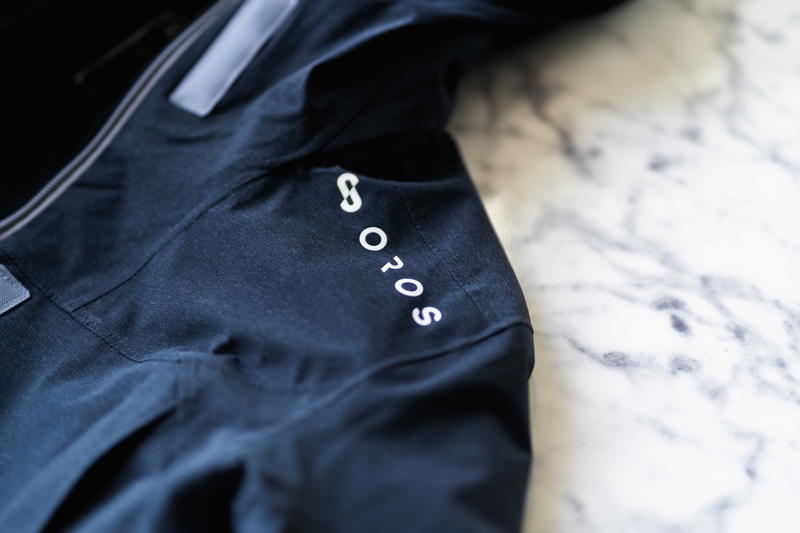 The brand has multiple excellent reviews backing its products, and jackets and outerwear built to combat harsh conditions (like a ski trip, or quite simply, January in New York City).
Needing a refresh on my winter gear, which has had years of use and wear, I was excited to learn more about OROS and how it could keep my hands from going numb on those freezing nights when I have to run out for groceries.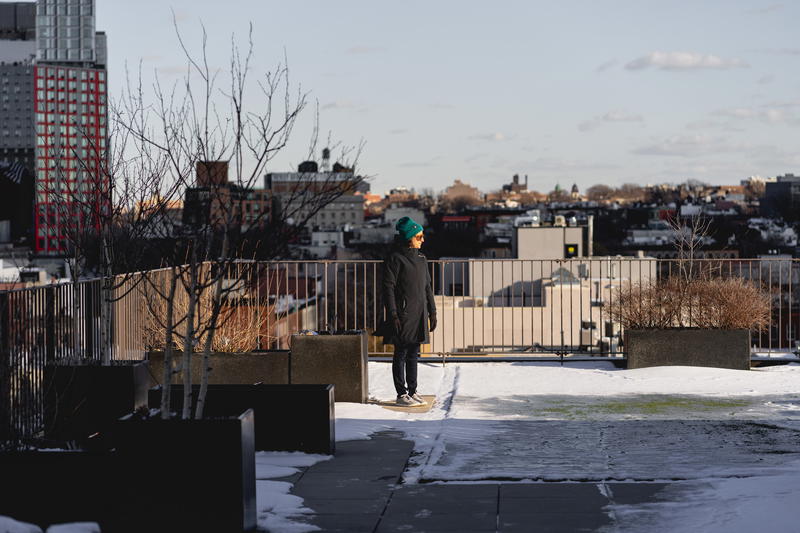 What makes the Orion Parka so warm?
The Orion Parka for women is the warmest jacket that OROS makes for ladies.
It's a longer-length coat, with protection from frigid temperatures and wind, through the SOLARCORE technology built into the garment.
It's thin, but breathable, and it's designed to keep you warm on the inside without overheating.
That's good news, because if you've ever been on the NYC subway, you're familiar with the freezing-to-warm-and-back-to-freezing temperatures one may experience.
I tried out the Orion Parka for the first time on our rooftop in Brooklyn when it was 24 degrees F outside, with windchill, on a very crisp (freezing) weekday afternoon.
With an ultralight down jacket layered inside the parka, my core was just fine, even with the wind. It was my face that was losing its feeling.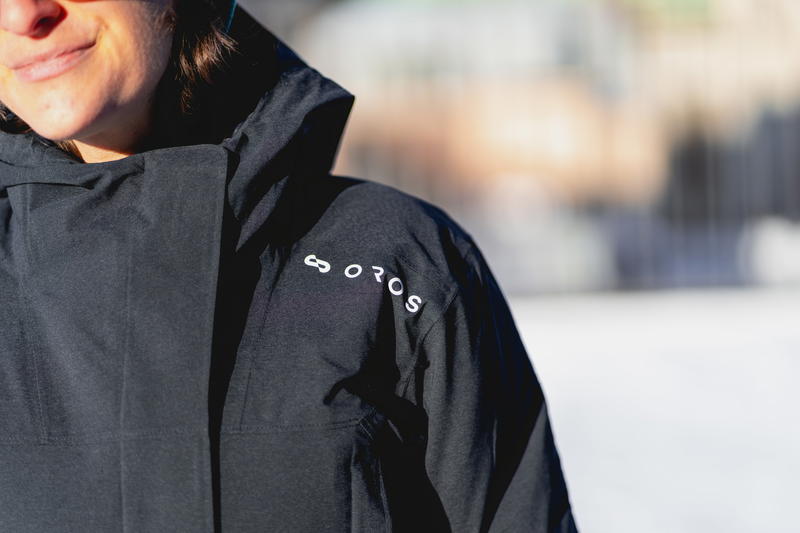 What are the standout features of the Orion Parka from OROS?
As I explored the features of this jacket, I realized what I had been missing in my former winter gear, which, through the years has consisted of a puffer coat, a hat from a clothing swap I went to a few years ago, mittens that have the iPhone-friendly tips and a scarf I choose for the day.
Let's just say I was looking forward to being transformed into an OROS woman, ready to take on the cold and look good while doing it.
Here are the reasons the Orion Parka is truly a standout jacket for anyone who wants a slim-fitting winter coat that's not a puffer, yet warms you to the same effect.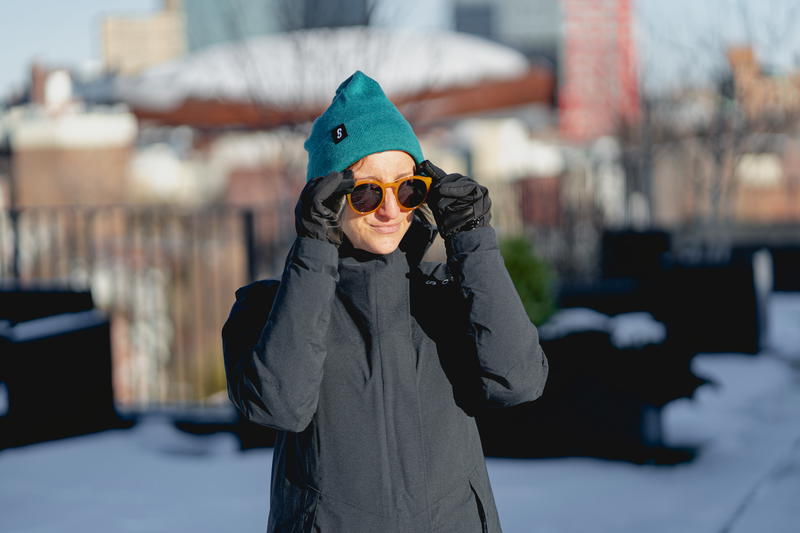 The modern silhouette
I like that the OROS parka hits around the thigh. This is important to me, because I find that short jackets that hit the hips or waist don't do their jobs. So much windchill hits right at your mid-section. We ladies need to be covered, but not look like we are in jackets the size of sleeping bags.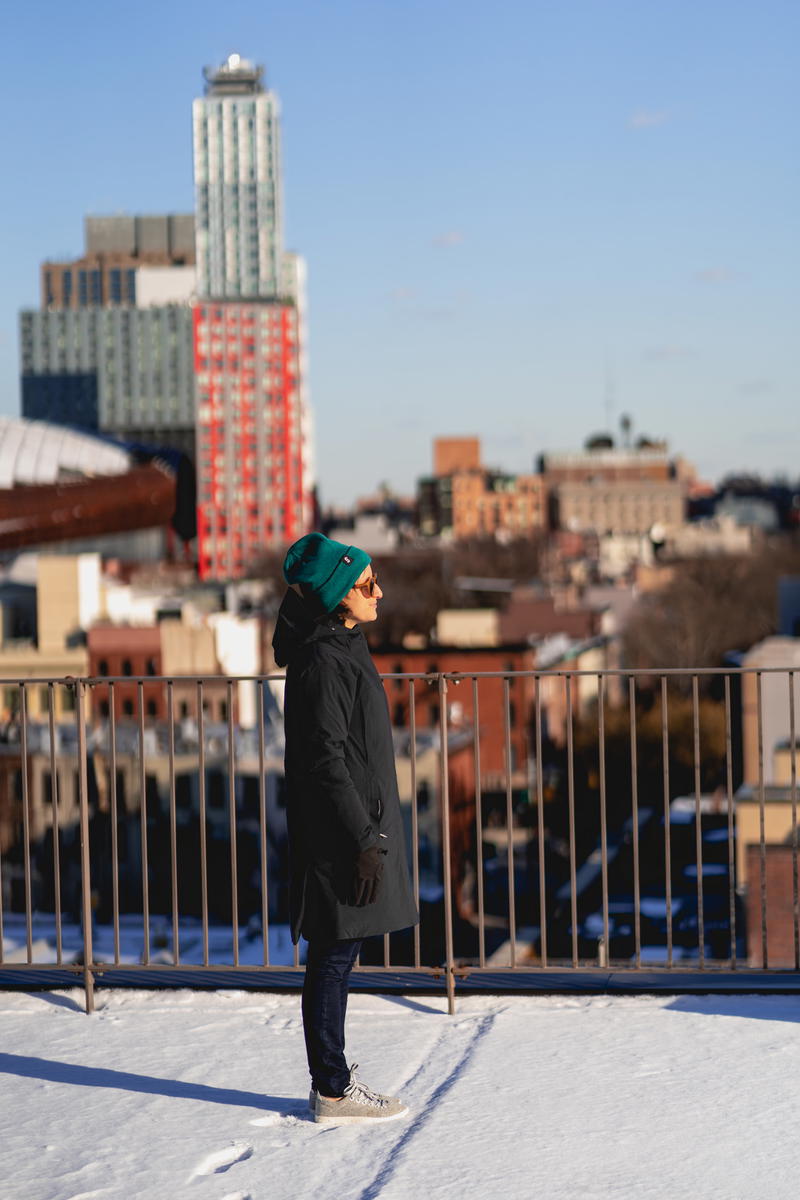 The waterproof fabric and wind-resistant material
These two things are important to me because with my puffer coat, it's warm and kind of cozy, but it doesn't stand up to the winter elements.
I've been out for the night when I get off the subway and surprise: it's snowing, or raining, or a combination of both.
If you're going to be stuck without an umbrella, what you really need is a coat that provides warmth and protection from extreme weather.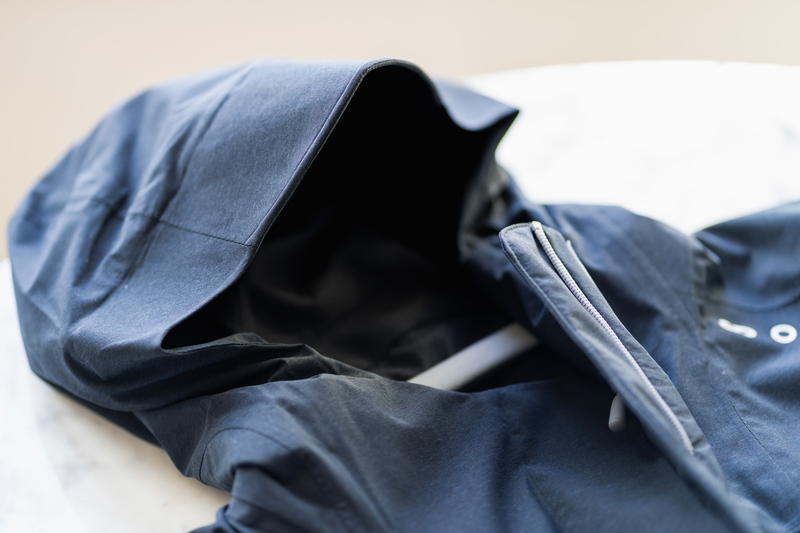 The sternum strap
I've never seen this type of feature on a ladies' winter coat before. This strap makes me feel like a skier. It's a strap that helps keep the jacket in the right spot, on your shoulders.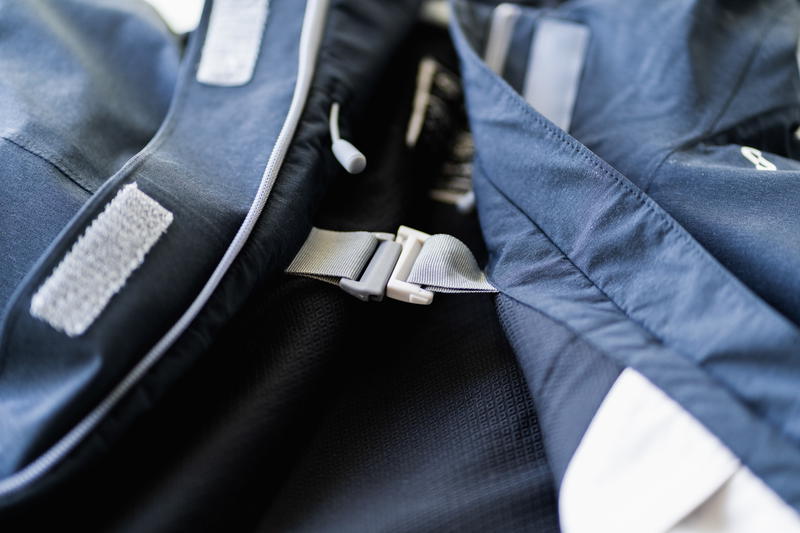 Heat-trap cuffs
I would say this is my favorite feature of the Orion Parka, and it's the one that made me say, "You've gotta see this."
One issue I have with my puffer coat I've had for years is that the sleeves don't hug my wrists, allowing wind, rain and snow to get in.
The heat-trap cuffs on the Orion Parka fit your wrists like comfy stretchy sleeves, and they're attached to the inside of the coat, not letting any dampness or wind through the arms.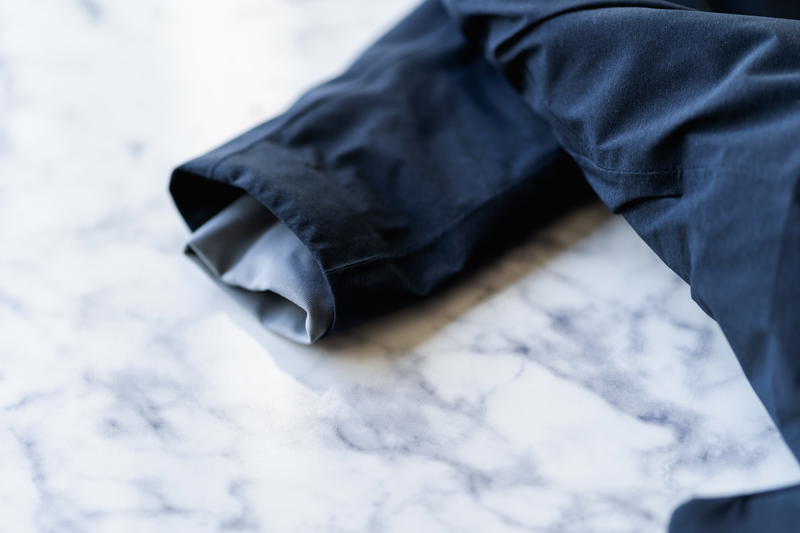 Comfort collar feature
This is also a new feature for me in a women's winter coat: it's similar to the heat-trap cuffs, and it's an extension that keeps wind off your neck.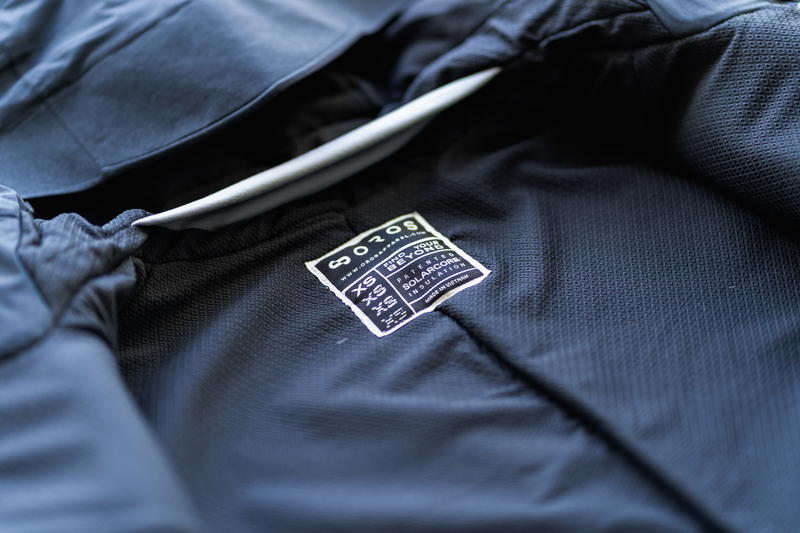 Zippered pockets
Again, my former winter puffer coat is paling in comparison to the Orion Parka and all its smart performance features.
With four exterior zippered pockets, and two interior pockets (one is zippered), there are handy ways to store your keys, phone, wallet and AirPods, without fearing of losing them on the street.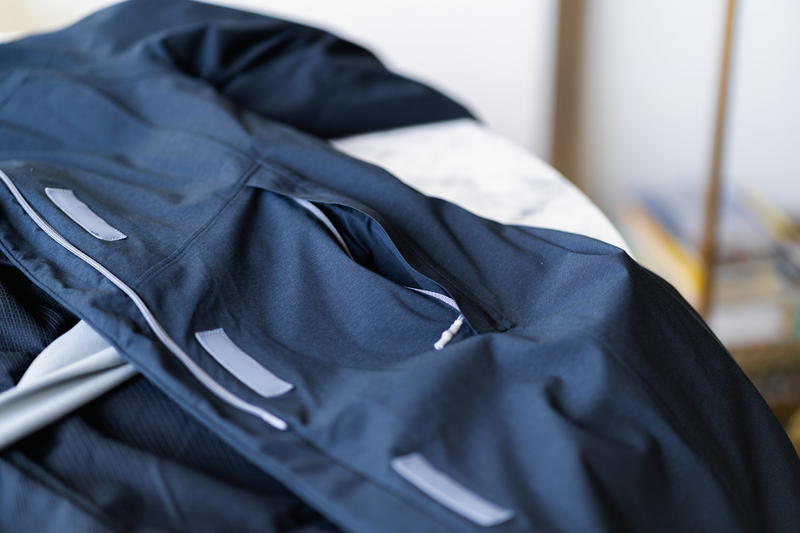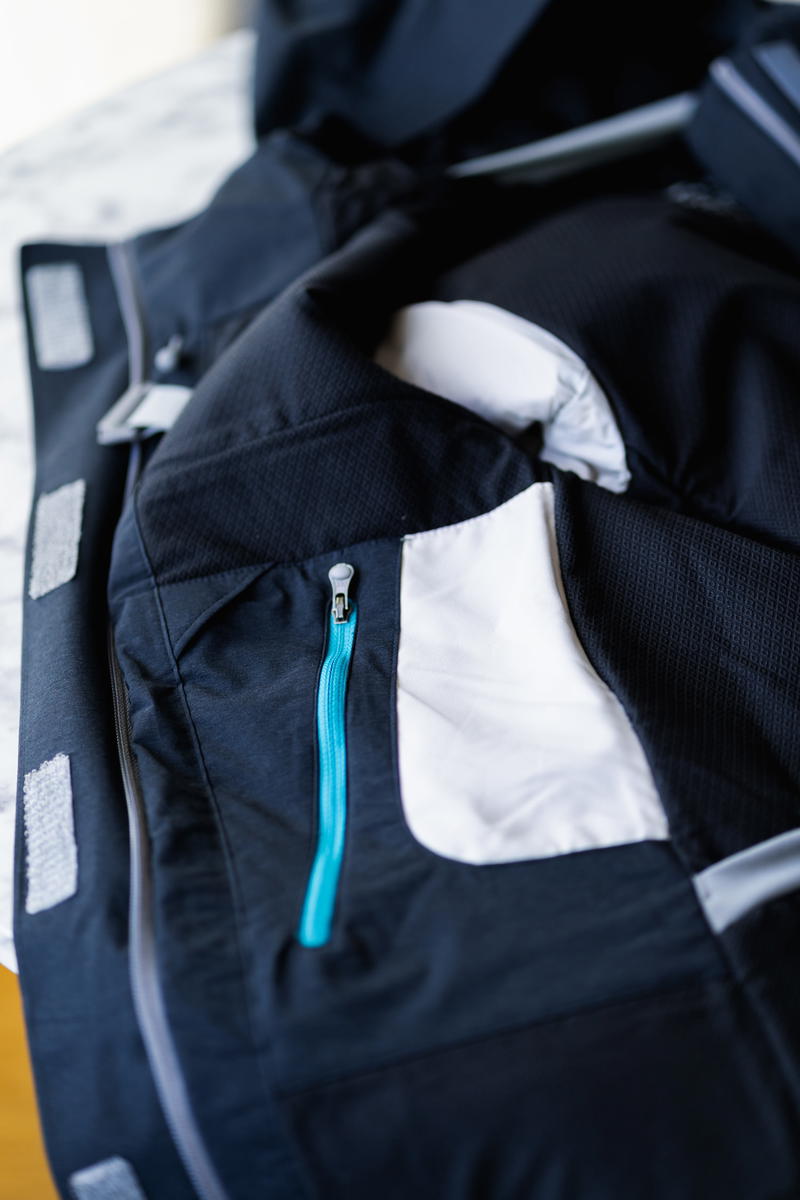 Does the Orion Parka fit true to size?
The OROS website will tell you that yes: it fits true to size, based on the OROS size chart.
What you have to note here is that OROS has three different size guides (which is very smart): size guides for their active, standard and relaxed fit items.
The Orion Parka is denoted as Standard Fit, and if your'e using the fit guide, size yourself based on whichever measurement of yours is larger, your chest, or your hips.
By the standard fit guide, I fall right in the XS category. I fall on the small end of the waist measurements. As for the inseam measurement, this is where I'm shorter than the average XS wearer, because I am petite, at 5'2".
For me, the parka may be a bit long, because I'm typically a 28" inseam (I learned this while sizing myself for my DUER travel jeans).
If you see how the Orion Parka fits me when compared to how it fits the model on the website, it is noticeable that the bottom of the parka hits considerably closer to my knees than it does for the taller model, who is 5'11" and wearing a size S.
That should explain it. I'm wearing one size down, and I am a whole 9" shorter - 75% of a foot.
If you're a petite woman aiming for any of the OROS sizes, consider that the fact of the matter is you may look a little like you're drowning due to the length.
If you don't mind that, then by all means, order your size based on the recommended largest measurement guidance. If you're a tall woman, then you are in luck.
How to care for the OROS Orion Parka (is it easy?)
Recommended care for this OROS winter jacket is to machine wash it on cold. Sounds easy enough!
It can even be tumble dried on low. The only thing not to do is use bleach, an iron or fabric softener on it.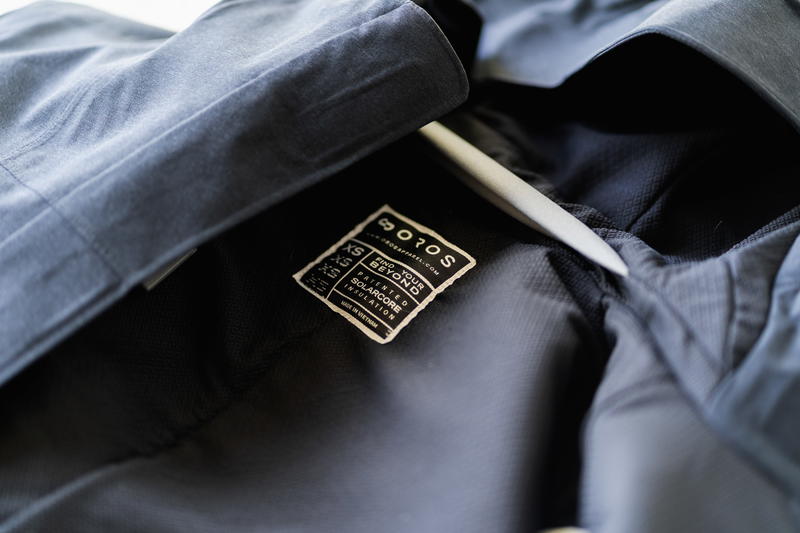 Does OROS allow exchanges or returns?
Yes, they do. They have a pretty fair policy. There's free shipping on OROS products that cost more than $99 (which is most of their items in the outerwear section, aside from smaller accessories), and there are free returns and exchanges within 30 days for any order in the US.
What about the Itinerant gloves and Nova Beanie?
The OROS Itinerant gloves (for women) and Nova Beanie (unisex) are two great products that also stepped up my winter gear.
The gloves fit snugly (size XS), and are lined with fleece. They have a touchscreen-friendly fingertip, which makes them a great replacement for my current gloves, which are not weatherproof at all.
I like the stretch cuff, and the pairing clip that lets you store them together or hang them on a hook. The fit is fitted and feminine, and they're perfectly warm. Recommend!
(They also come in Men's, and Dan has the OROS Men's Itinerant Glove.)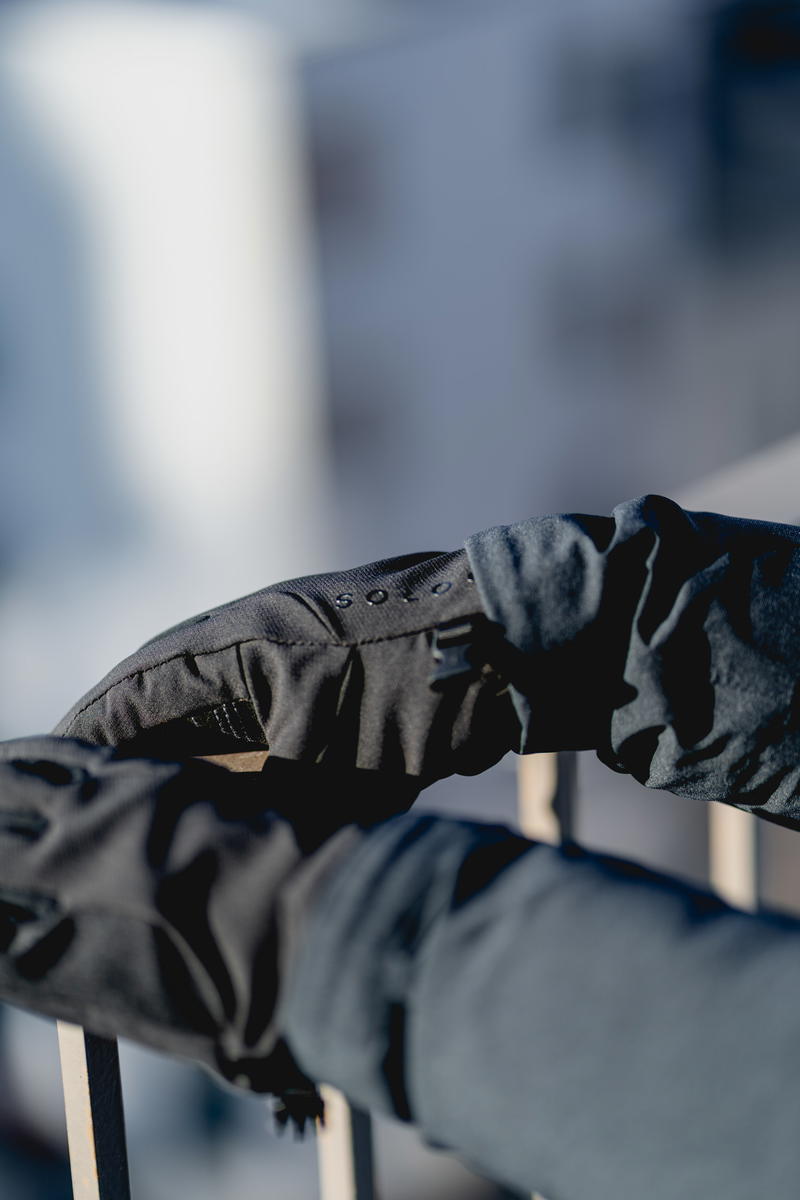 Next is the Nova Beanie, which is the perfect warm winter hat, and it comes in this awesome cool turquoise (it also comes in gold, and black). What I like is that it's a snug fit, but it stretches.
It's lined for comfort, and there's insulation in the band, for added warmth near your ears. I didn't feel any wind coming through, which right away makes this hat a better bet for a cold day than anything I own.
The OROS Nova Beanie is a warm classic hat for both men and women, so I can't find anything negative to say about this unisex comfy winter product.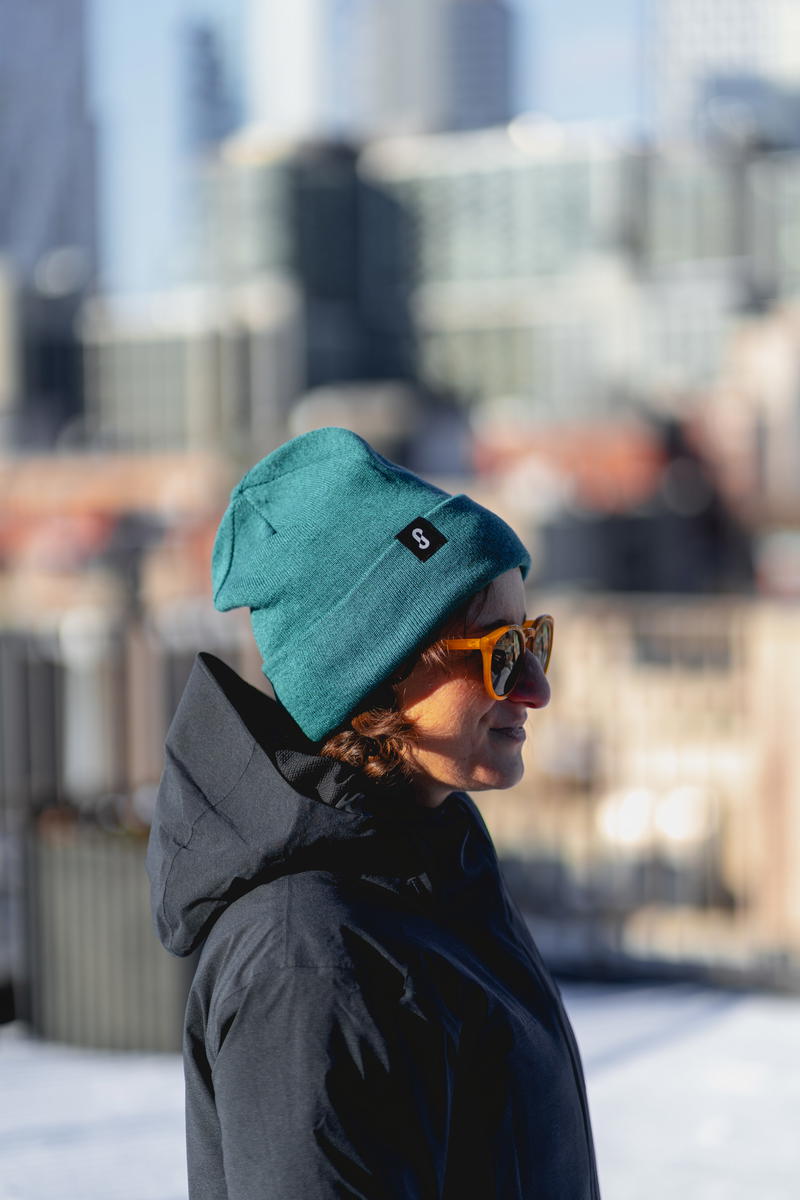 Is the OROS Orion Parka worth the price tag?
The OROS parka for women is a substantial investment, at a current price of $450 online.
The plus side is that it ships free, and you can return it within 30 days if you don't like it. You could also exchange it for another size if you've ordered incorrectly.
As for the cost in relation to what you're getting, I would say this is a jacket like nothing I've ever owned. I actually feel like it's like having a skier's jacket, for a regular person who just wants to walk around the city or take a trip in winter, without being cold and miserable.
I do recommend the Orion Parka "working" best if you have a layer inside, like a very warm sweater or an ultralight down jacket (I was wearing the Jack Wolfskin ladies' JWP jacket during my temperature test).
I hope that this jacket lasts many years for me, and that I maybe grow 5-6 inches to let it hit the right spot on my leg.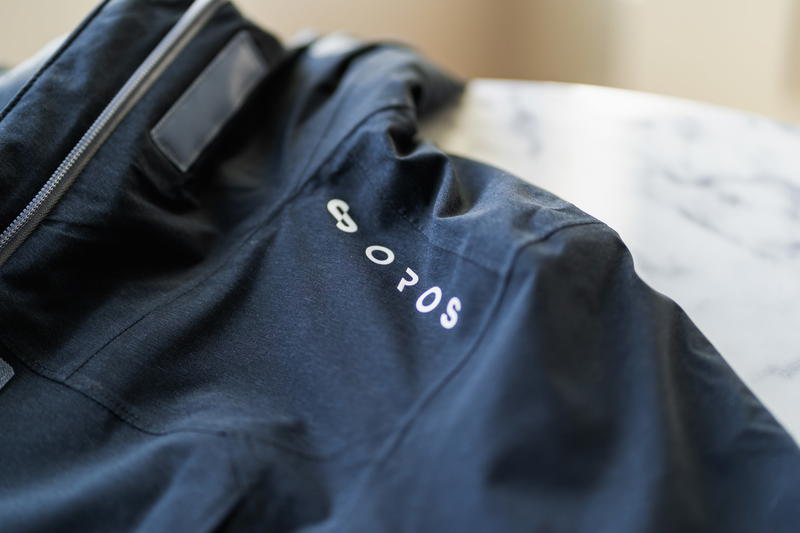 Enjoyed our article?
Consider supporting us! We're a 2-person team (learn more about us here) and your support enables us to create quality content. Thank you!