DUER Weightless Poplin AC Review: Are They Worth It?
Written by Dan
•
Updated on September 6th, 2023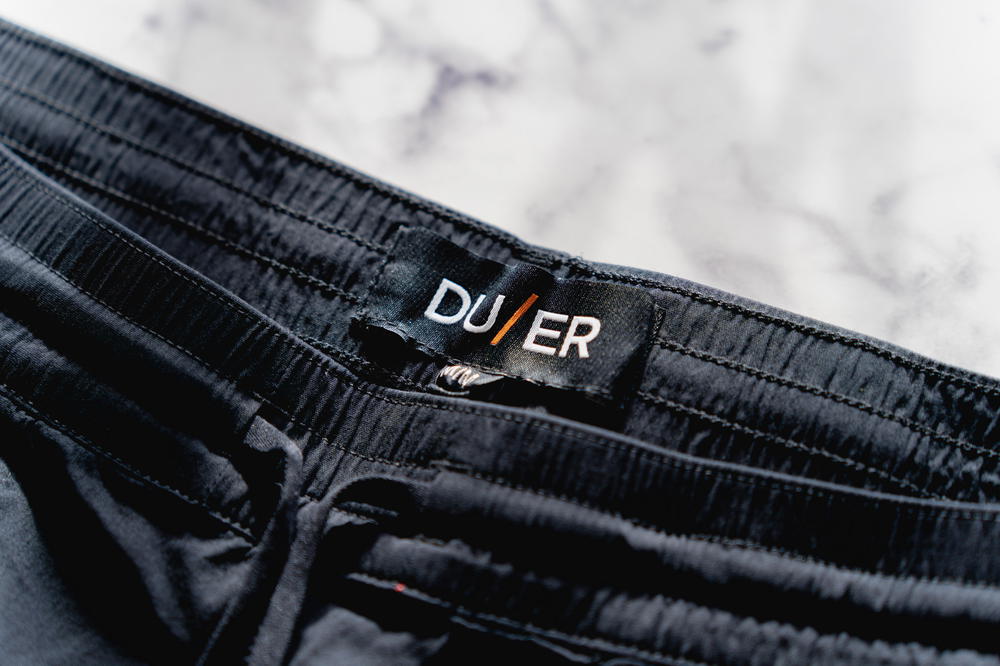 With the price tag, are these ultra lightweight summer travel shorts versatile enough be both athletic wear and casual? See if these men's and women's athleisure shorts are worth it.
This article may contain affiliate links. We earn a small commissions when you purchase via those links — and it's free for you. It's only us (Becca & Dan) working on this website, so we value your support! Read our privacy policy and learn more about us.
When we travel, it's nice to have a pair of shorts that can be daytime casual shorts as well as athletic shorts.
In fact, that's exactly the travel story I'm about to tell, as I recently took the DUER Weightless Poplin AC Shorts on a trip where I tried them out in several situations.
DUER's weightless collection employs ultra-lightweight material in a set of athleisure products for both men and women. What's unique about the product line is that the fabric looks and feels comfortable. And, it can double as workout attire, which for me, in my experience with DUER products, is a first.
In this review, I'll be discussing the technicality of the functional aspects of the Poplin AC shorts for men, and toward the end, you can see how the female version works out for women.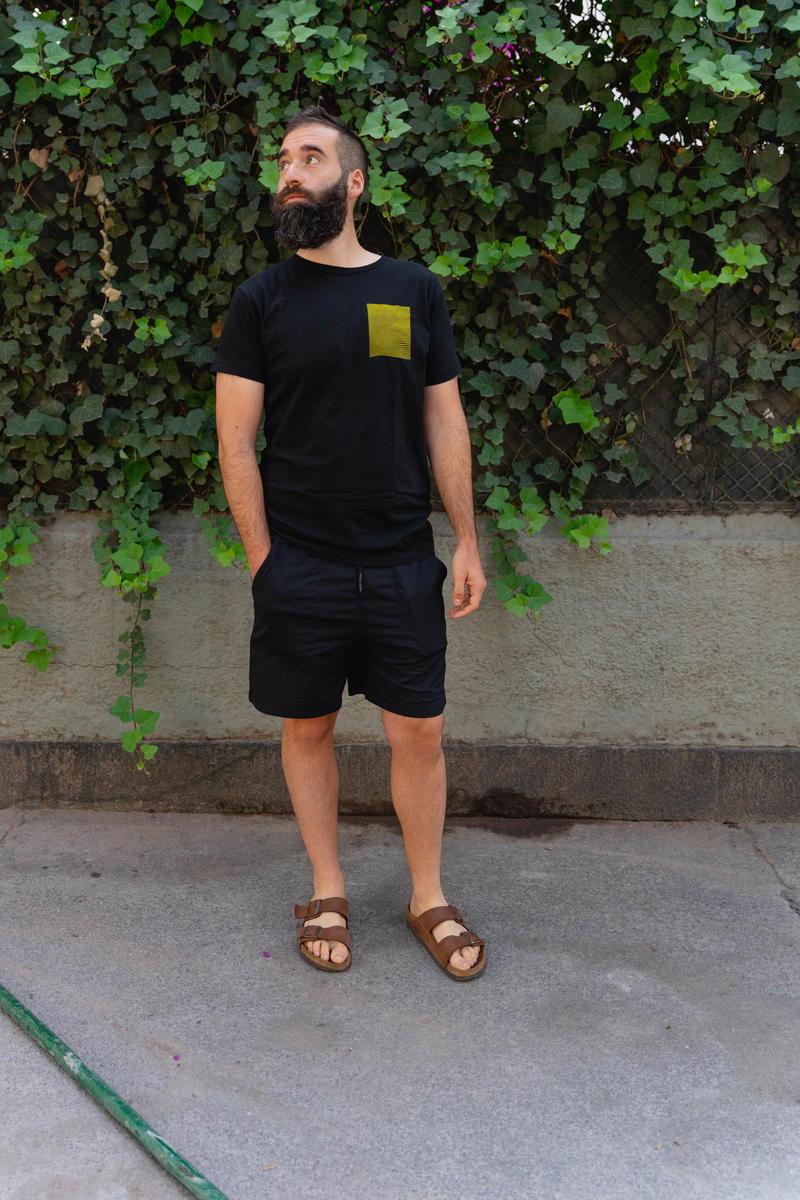 DUER offered to send us the products needed for this review, and we graciously accepted; we already trust the DUER quality we've experienced in their other apparel. Please note that while this article is sponsored, all photos, thoughts and opinions on fit and wearability are strictly our own.
What types of outfits can you put together?
With the Men's Poplin AC Shorts, you can go the casual route for the day, or double these shorts as workout gear, without having to change.
I find these shorts completely fine for starting the day and doing errands or going to see a friend at home. I also find them great for walking around and sightseeing like on our recent trip to Mexico City.
If I want to go for a jog in the middle of the day, the shorts hold up and feel great for running in the parks of NYC. They're very lightweight by intention, so these shorts are ideal for a situation in which you may find yourself overheating.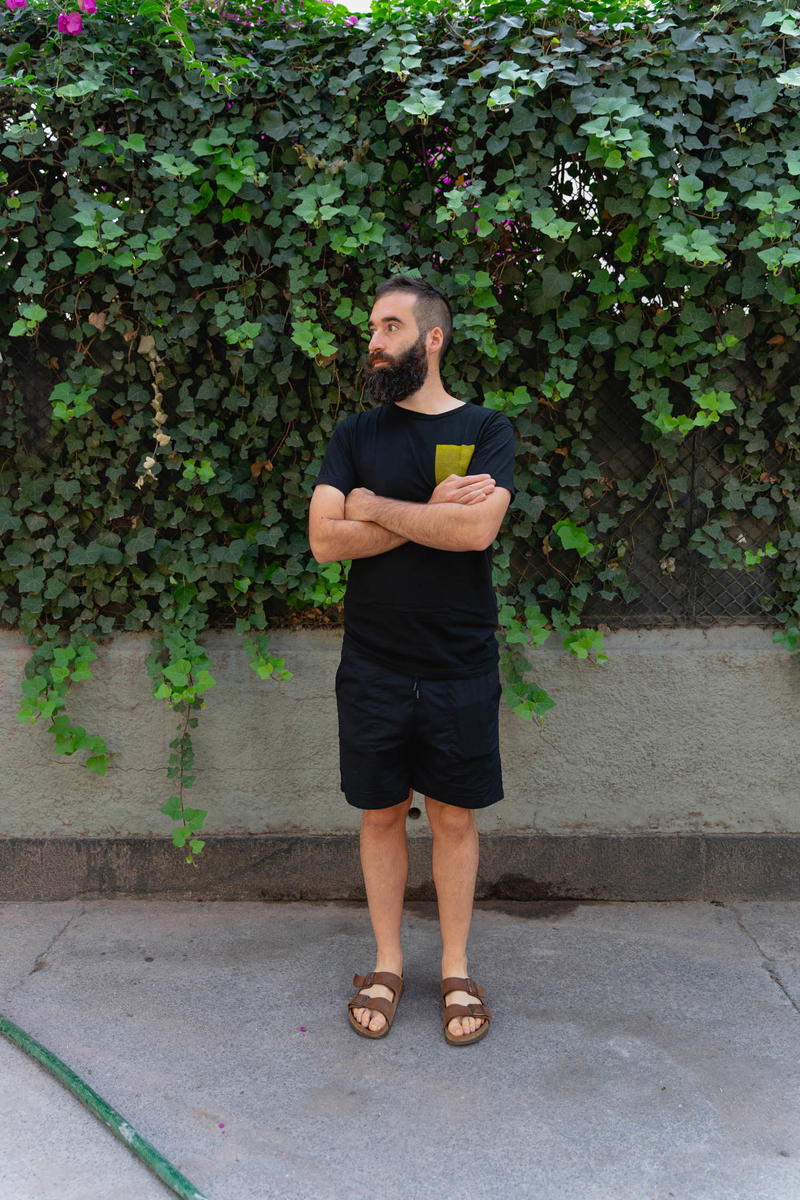 I have the size Medium in the Men's Poplin AC Shorts, which is suited for waist measurements from a 31" to a 34." With most DUER items like the Performance denim jeans, I fit best in a 31" waist.
If you are in between sizes, and you're determining between and Small and Medium, I would ask yourself, how do you like the fit? If you want something a tiny bit more snug, size down. If you want a little more room, size up.
For my pair (size Medium), the depth of the shorts was the smallest bit too snug, or put otherwise, I feel like I could have used some more room in the front.
The elastic waist has a lot of give, so I feel comfortable in these shorts throughout different temperatures and conditions.
I went for a seven-mile run in the hot Mexico City sun and didn't find any discomfort with the fit, in any way, during my run.
The 7" inseam is perfect for me. I typically like shorts that hit right above my knee and the Weightless Poplin shorts do exactly that. For most people, 5" is a little too short and 9" starts to get in basketball shorts territory.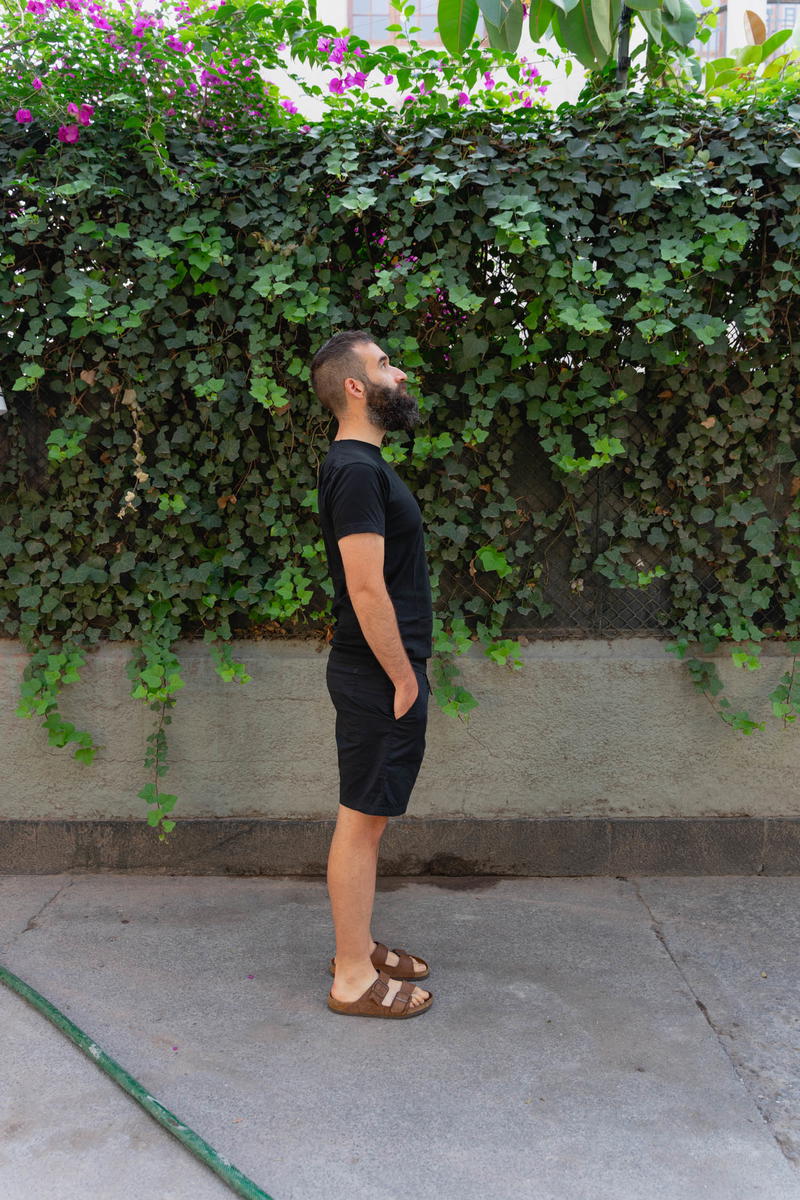 Generally yes: the Weightless Poplin AC Shorts are ideal for travel because they are multi-use, and there are a few more reasons.
A lot of our travel has been in regions when we are conscious of pick-pocketers (like Barcelona), and general theft. For this reason, we love zipper pockets and deeper snug pockets that are harder for someone else to reach into.
I don't expect every pair of shorts to have security features, so I wouldn't expect DUER's Weightless collection to either.
To get around not having zipper pockets, I like money belts for this reason! I have also used something like a running belt by SPIBelt for this need.
With travel, at least for me, I expect a level of variability with some of the items that I bring. Being able to wear something during different occasions gives you flexibility with your limited travel wardrobe, even if you're packing like a minimalist.
The cut and fit of the Weightless Poplin AC shorts are not quite an athletic fit and not quite a casual fit. For me, this is perfect. It's in the middle, so to speak.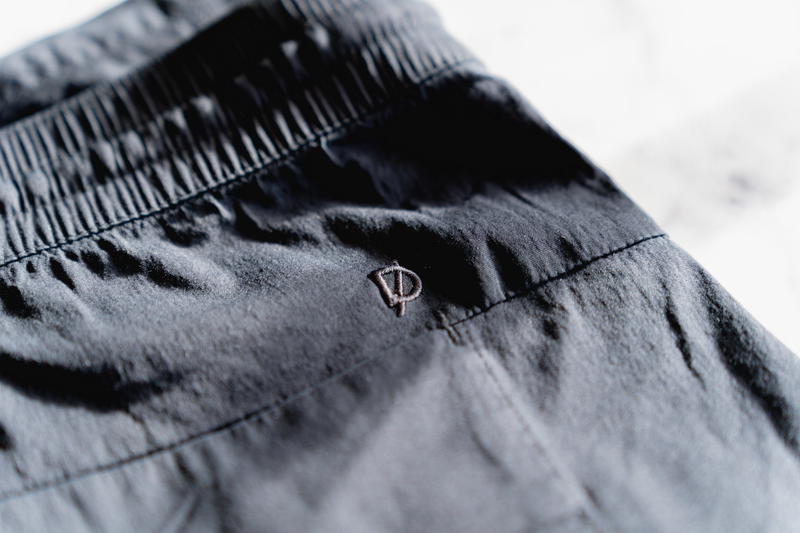 You are free to wear these shorts casually while exploring a city and being comfortable. You are also free to wear these while lounging by the pool or walking out the door to get your morning coffee (this is what I did, while wearing them!).
If you're looking for a pair of shorts to take out to a nicer restaurant where shorts are acceptable, I don't think these are for you. In that case, I'd direct you to DUER's Journey Shorts.
Can you exercise in the Weightless Poplin AC Shorts?
Yes, and in fact, I did. I forgot my actual running shorts while on a trip and went for several runs in the Weightless Poplin AC Shorts!
I don't like liners on running shorts, do that wasn't a feature I was missing out on. I lucked out.
I wasn't expecting to run in these shorts, and I didn't know how it would work out. I'm glad that I tried them out in this situation, because they worked great. I didn't feel a limiting range of motion nor any specific discomfort during my run.
Because the material is super lightweight, I was able to wash them a few times (in the sink, in our hotel room!) and re-wear them with no problem. They dried rather quickly and held up great.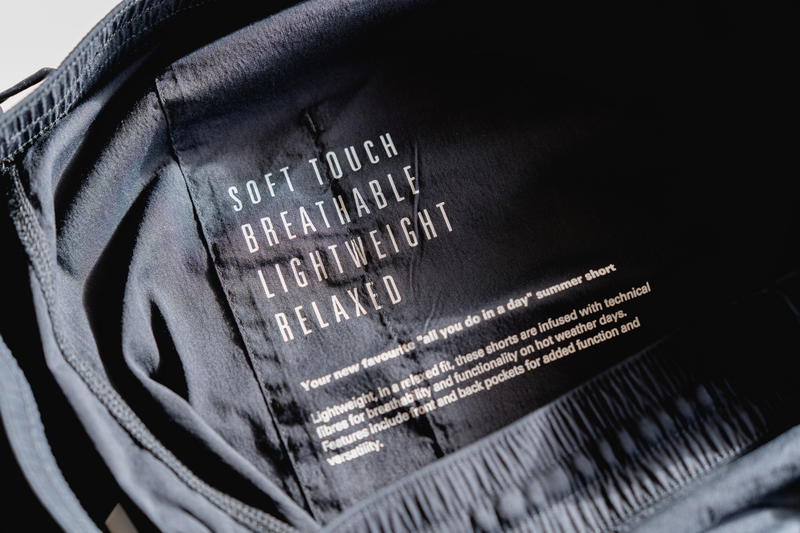 If you are traveling somewhere and want to focus on healthy habits like working out, or go for a nice brisk walk or a run, these shorts are great. These shorts would also be great for going on a modest bike ride, and not having to wear your full exercise get-up.
Keep in mind that one of the best signature features of DUER's jeans is also present in these shorts. That's the DUER gusset: the way the two sides of the fabrics are sewn together to prevent breakage and to increase range of motion and bending. This is a performance feature I've enjoyed in all my DUER bottoms, including the DUER Fireside Denim pants for winter.
I wouldn't dedicate the Poplin AC shorts for exercise only. These weightless shorts are perfect for light exercise — in style.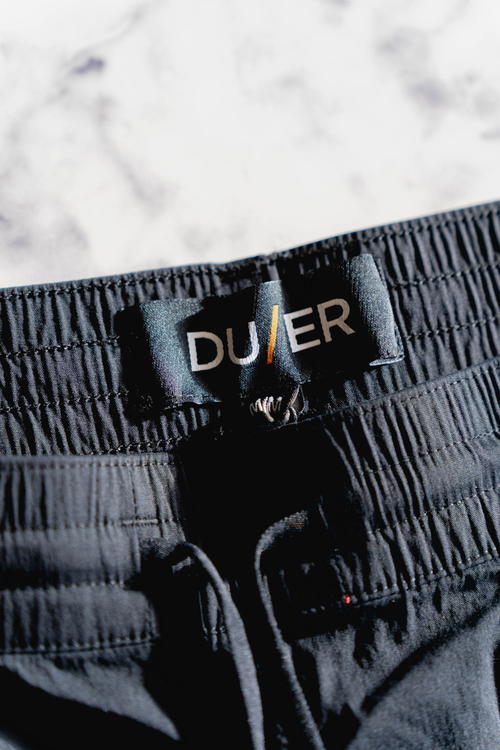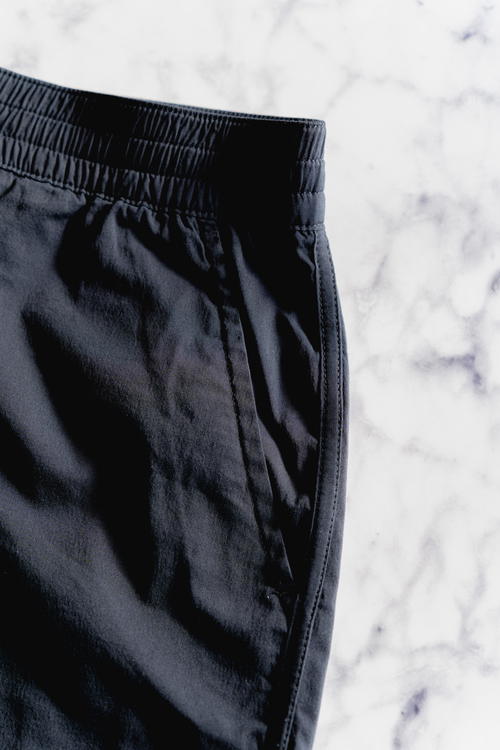 How are the pockets on the Weightless Poplin AC Shorts?
The pockets are relatively standard. When I sit down on chairs, items don't particularly fall out of my pockets easily. That can happen, but it's not like it happens every time I sit.
The back pocket has a security flap. It's an additional layer of fabric folder over the top part of the pocket. I couldn't find this so useful, being that there is still no zipper, as someone could still easily reach in and grab any cards in there.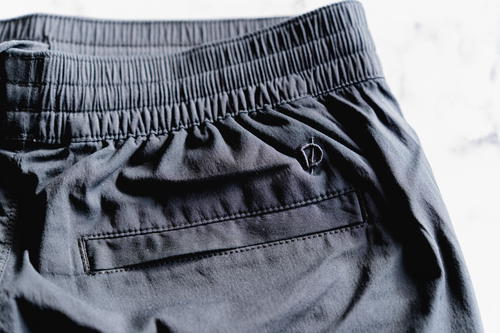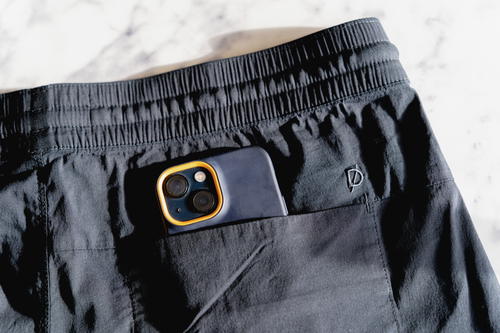 On the front-right pocket, there is a double pocket. I found that putting my phone in the inside pocket helped keep it a little more secure, and it didn't bounce around as much.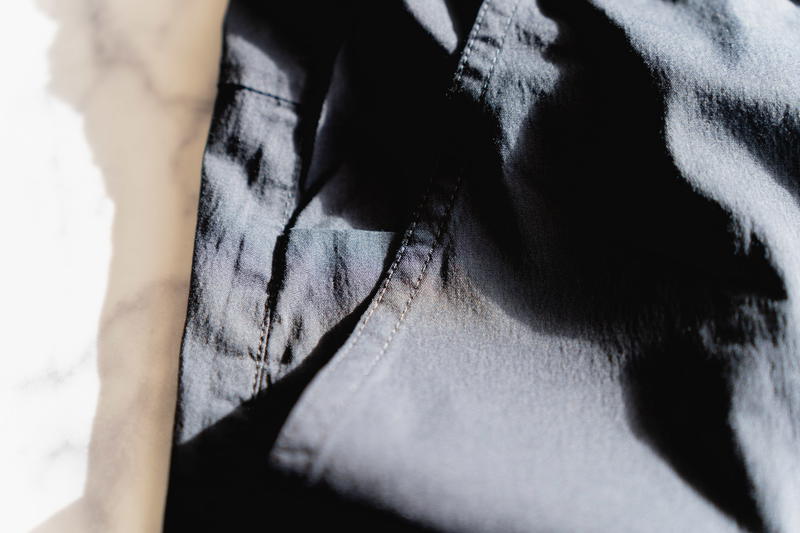 How durable are the Weightless Poplin AC Shorts?
Like most of DUER's products, such as the DUER Performance Denim jeans, the Weightless Poplin AC Shorts are extremely durable.
From my testing of them, I didn't feel like any specific movements or ranges of motions would cause any damage to the shorts.
The material feels perfectly rugged, yet flexible for day-to-day use.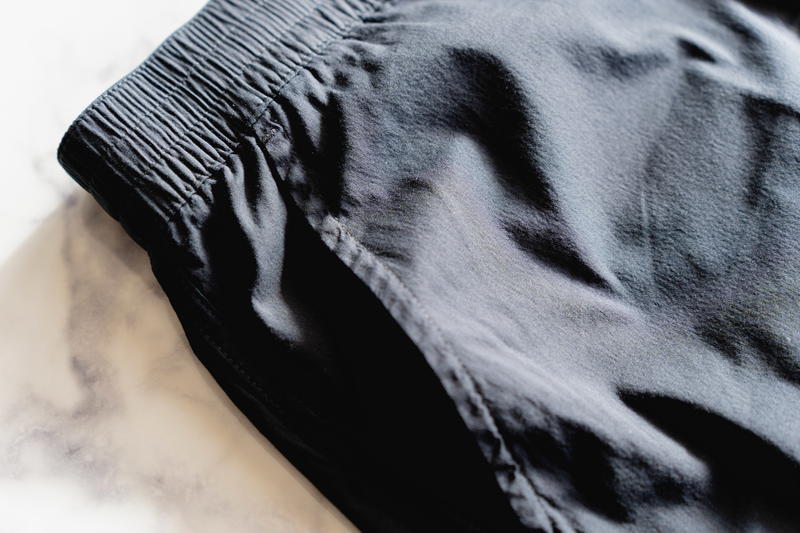 The Weightless Poplin AC Shorts for Women
DUER's Weightless Poplin AC Shorts for women are a female version of the men's product. They come in five sizes from XS to XL, with a set length.
As for colors, they come in Black and Olive, which is a nice khaki-gray shade.
When Becca took the Poplin AC shorts for women out of the box, she had a good feeling about them. They really did feel weightless, and the sides were reminiscent of vintage-style gym shorts that she really likes.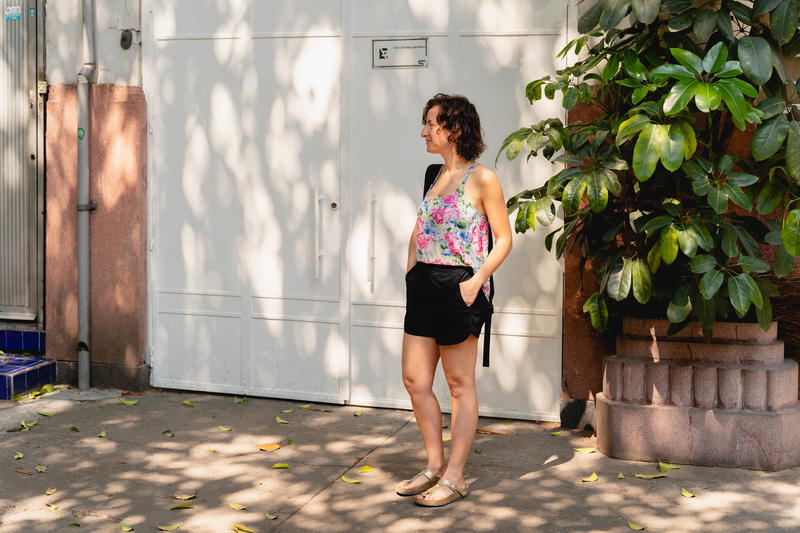 The fit
In practice, the shorts fit true to size, and Becca got an XS. Her only hesitation about putting these shorts into her default travel capsule wardrobe is that they hit quite high in the abdomen, making it a confusing fit for shorter women with shorter torsos.
With wearing a T-shirt, it felt funny for Becca to have such high-rise shorts on underneath, especially for a workout, and if paired with a cropped tank, the front portion felt a bit awkward.
Again, this could be because Becca is 5'2" and DUER does not yet make petite sizing. If you're taller than 5'3" or so, you will likely have better luck with the proportions in the women's Poplin AC short.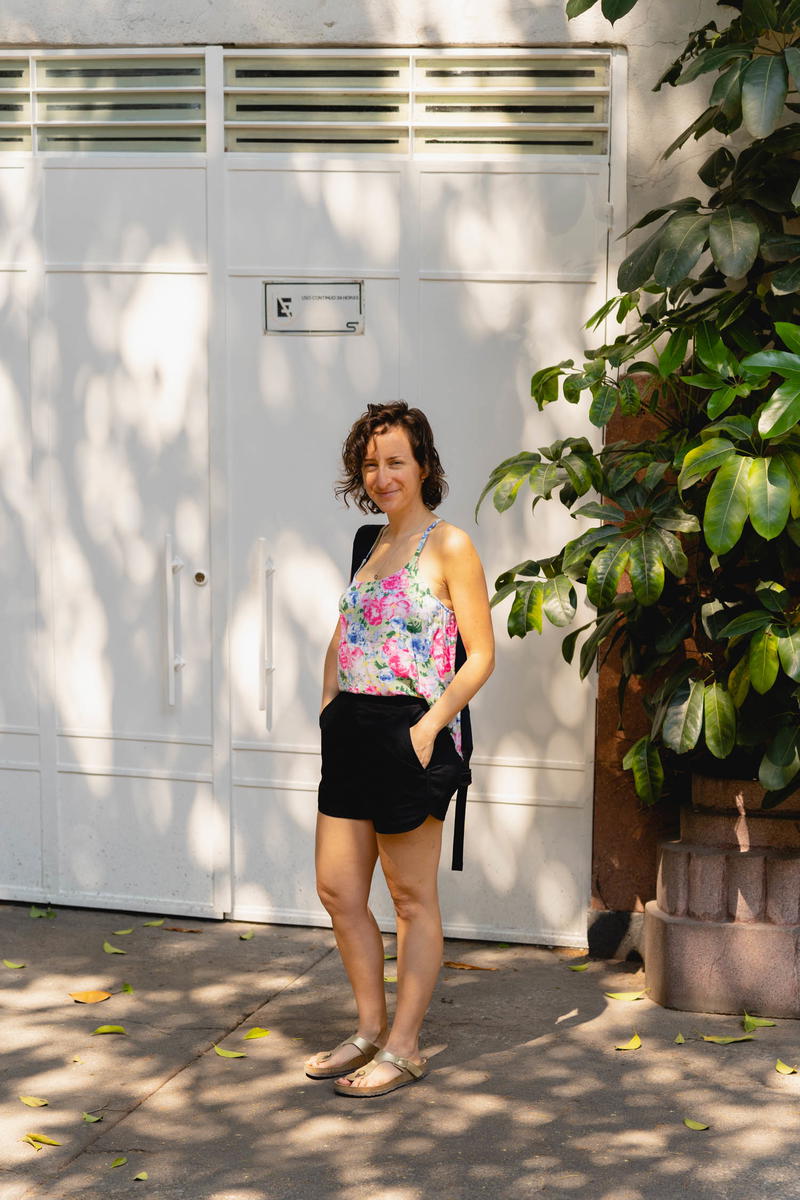 The features
These shorts for women are described as mid-rise with a slim hip. They have "scooped sides," to create a feminine silhouette. Just like the men's shorts, they can be dressed up with a cute top, or used for a workout and paired with a muscle tee or tank.
One thing to note is that the women's version of the shorts does NOT have the signature DUER gusset. We think it's because the inseam is too short, but it was interesting to find that out.
Next, one cool feature is an inner drawstring in the elastic waistband. It's hidden from front view, which is good if you're wearing a shirt tucked "out." As for the pockets, they're nice and long, considering women's shorts usually have shallow front pockets that are challenging to fit even a phone inside.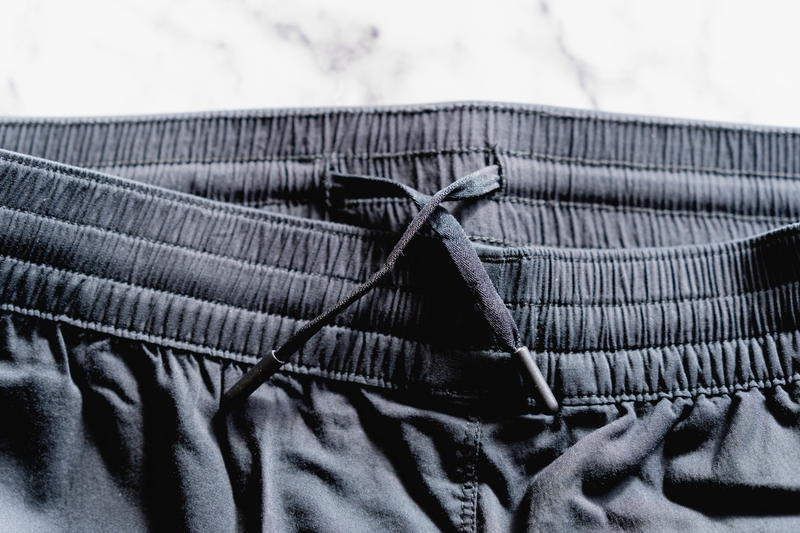 The truth is, Becca was very impressed with the material build of these shorts, along with the versatility and cool back pocket.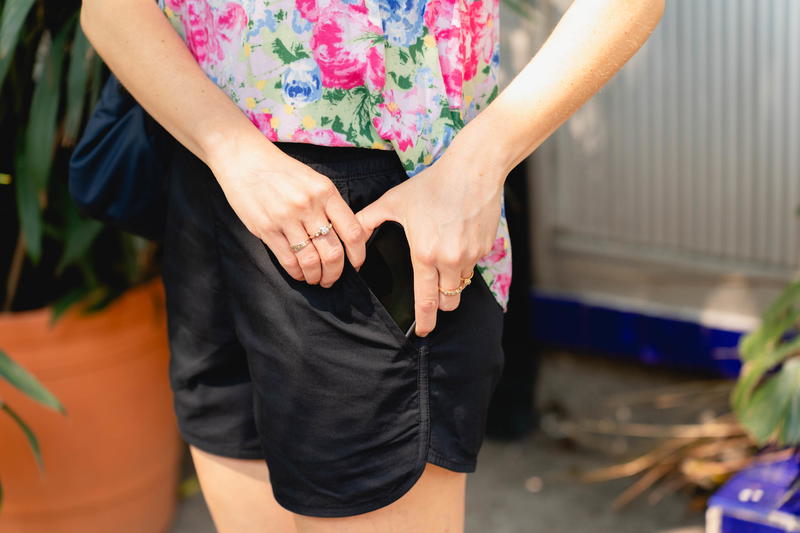 How should you care for the Poplin AC shorts?
Like other products from DUER, such as the Fireside Denim Jeans, the best way to care for these shorts in both men's and women's is to machine wash them on a cold cycle.
Bleach and softeners are not recommended in washing these shorts. For drying, they can be tumble dried, but we're definitely going to be hanging them on our drying rack with no dyer use. We find that hang-drying any items that are not 100% cotton is better for their lifespan and fabric durability.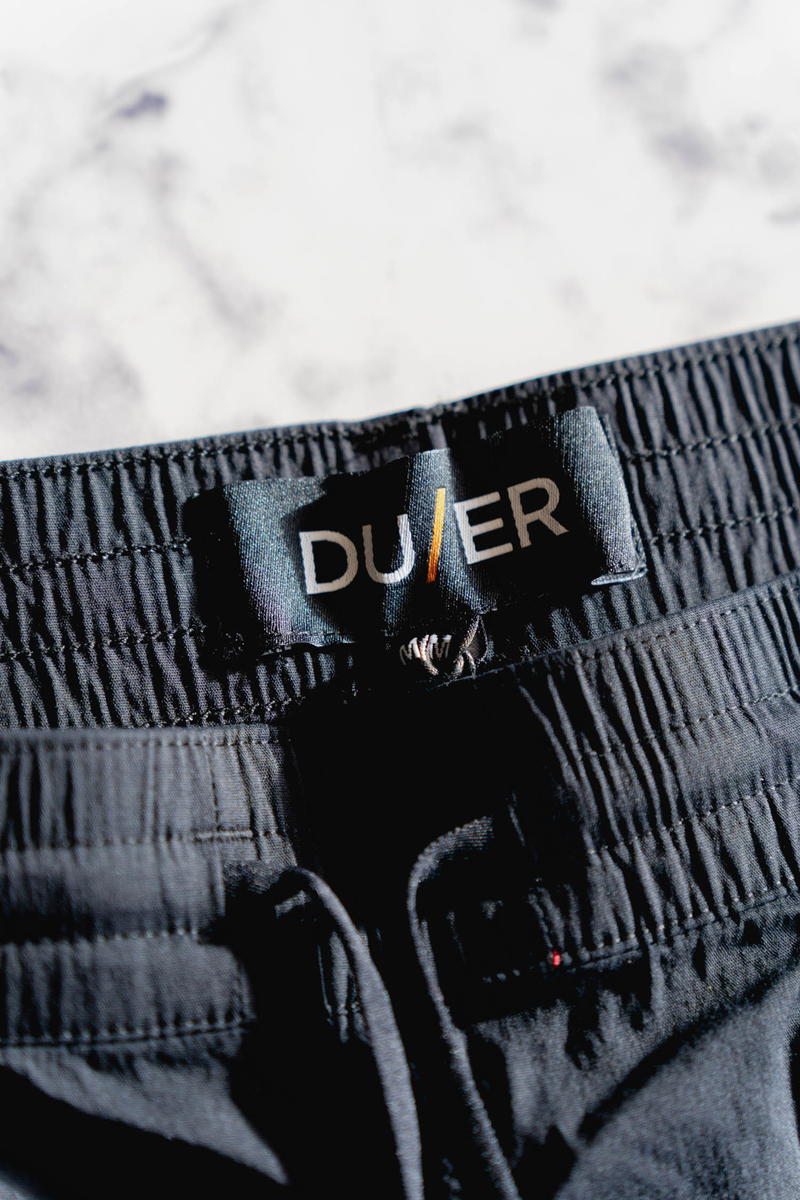 A bit about the DUER brand
DUER is a cool athleisure brand that we really like. Their products focus on versatility, so that you can wear your DUER pants, shirts or shorts from work, to casual occasions.
The brand focuses a bit more on sustainability than others in the space, and it's great to know that their fabric components come from plant fibers like eucalyptus trees and wood chips. With advancements in fabric technology, DUER is able to move toward clean and natural clothing for their customers.
We're also fans of being eco-friendly and lowering our carbon footprint, as you can explore in our sustainable travel tips guide.
Could you return or exchange this DUER product?
Yes, DUER offers free exchanges and a handy 30-day return policy. If your product is unworn with tags still attached, you'll be eligible for a refund (minus applicable restocking fees), with an original receipt.
Additionally, the company offers free shipping over $99.
How to buy the DUER Weightless Poplin AC shorts
For men, head right to the product page for the men's Poplin AC shorts, and for women, head to the women's product page.
Overall, are they worth it? I'd say yes, given the wide range of versatility of these decent-looking workout-friendly travel shorts for men. You may have to try them out for yourself!
Enjoyed our article?
Consider supporting us! We're a 2-person team (learn more about us here) and your support enables us to create quality content. Thank you!