Tips for Better Work-Life Balance While Working Remotely
Written by Becca
•
Updated on September 17th, 2023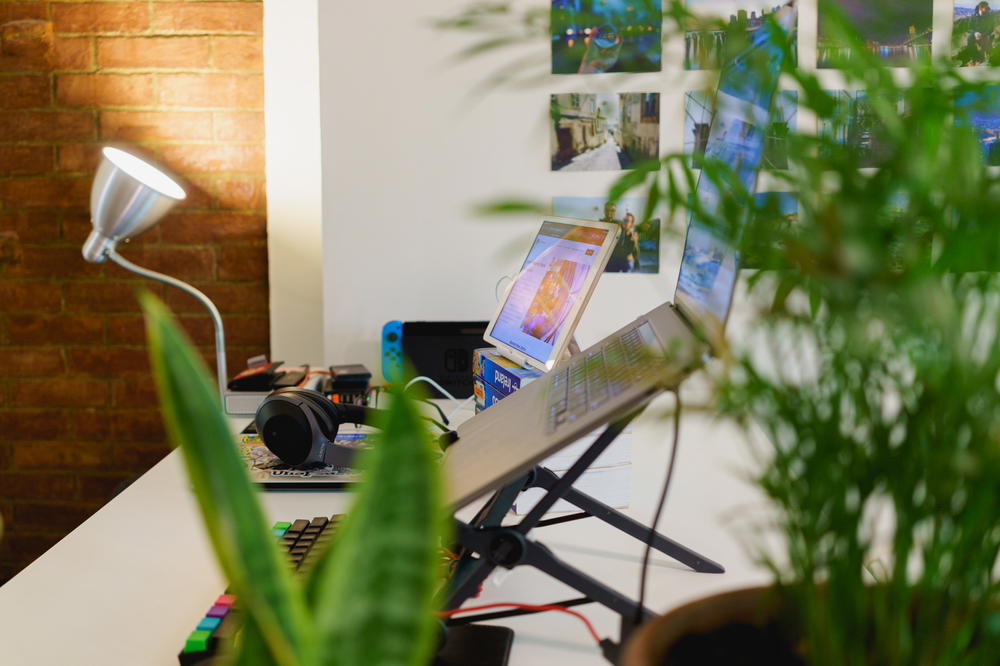 Are you achieving work-life balance in your new remote work lifestyle? We're sharing the best tips for work-life balance when you work from home or work remotely.
This article may contain affiliate links. We earn a small commissions when you purchase via those links — and it's free for you. It's only us (Becca & Dan) working on this website, so we value your support! Read our privacy policy and learn more about us.
Are you looking for a healthy work-life balance for working from home?
When you're working remotely, work-life balance has a bit of a blurrier line. Is your home your office? Is your office your home?
If you're always home, and you're in your home office, do you have a tendency to always feel like you're working? Have we just been assuming that working from home improves work-life balance?
I'm sharing some of my best work-life balance tips, to serve as the best remote work practices for your remote work life, starting with: what is work-life balance, working from home?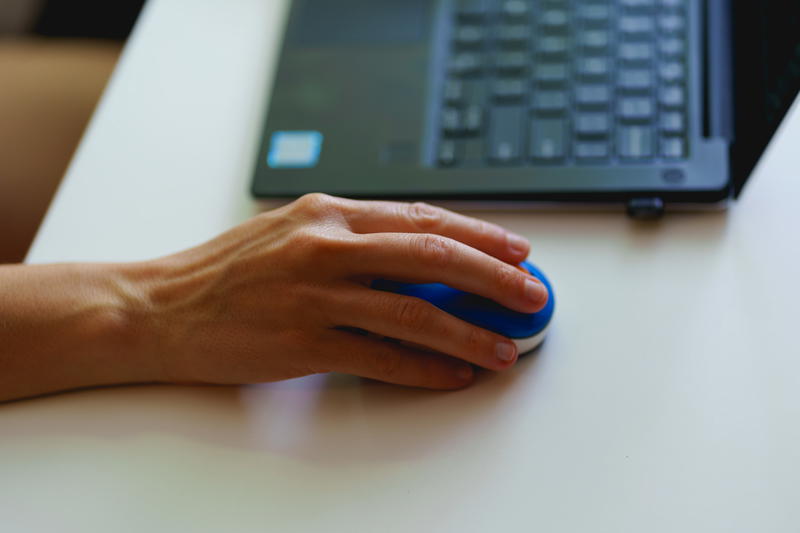 How do you balance work and life for remote work?
Work-life balance is being able to balance your work so that it does not consume your life. It's also finding ways to create a healthy ratio of work time, to "life" time.
This includes time even spent thinking about work, because if you're constantly thinking about work, you're not giving yourself a chance to live your personal life.
Finding that work-life balance when you work from home is something that comes with time. Maybe you've found yourself here, reading this article, because you're trying to avoid work-from-home burnout.
Or, maybe the remote work lifestyle has got you feeling like the art of balancing work and home is like a scale that keeps tipping.
In our tips for working from home, we talk about the work-life balance during work from home and how crucial things like a remote work schedule and healthy habits for remote workers contribute a lot to your wellbeing.
If you're finding that you're still working too much and have lost your work-life balance, read on for our solutions.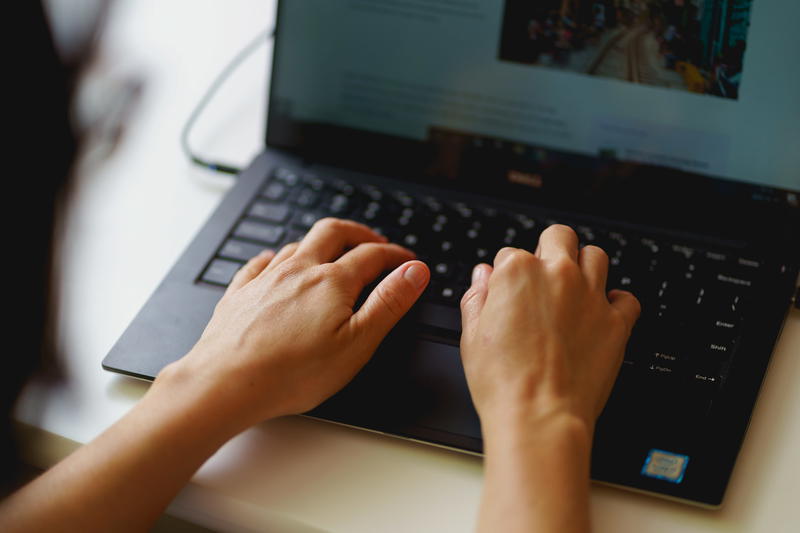 Begin with a morning routine that does not center around work
You may have noticed the impact of working from home on work-life balance. Your day probably starts with emails and ends with emails.
One easy way to achieve work-life balance is starting your day with things that you love and with things that make you feel relaxed before the working gears start grinding.
If you typically start thinking about work as soon as you get up, remember — this is a problem. The solution is creating balance from the get-go.
If the balance you need comes from sandwiching your workday with non-work parts of a routine, then set it straight for yourself and turn what you love into a work from home schedule.
A few great recommendations for a morning routine before all the work kicks in will include:
Coffee ritual (we recommend learning — and loving! — to use a Chemex or French Press
Short 10-minute 'morning yoga' from any of the virtual yoga instructors in our list of work-from-home fitness tips
Morning shower while you blast your favorite podcast or motivational playlist
Brief walk outside in your yard, garden or local park, while you leave your phone on the counter
Playing Wordle and delaying your sign-on for work til you get to your desk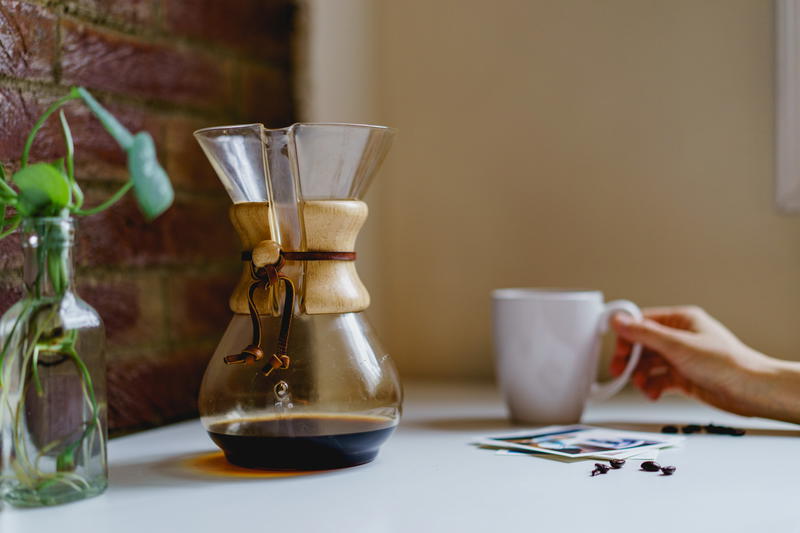 Never check work emails from bed
Repeat after us: never check work emails from bed!
I am so guilty of this and it is terrible for my balance and mental health. For many people, it is hard to avoid.
If you're the type who wakes up to the sights of tweets, Instagrams and Facebook posts, leave your work email out of the picture.
While aiming for a remote work-life balance, there are some times when work emails should be left at your designated home office space.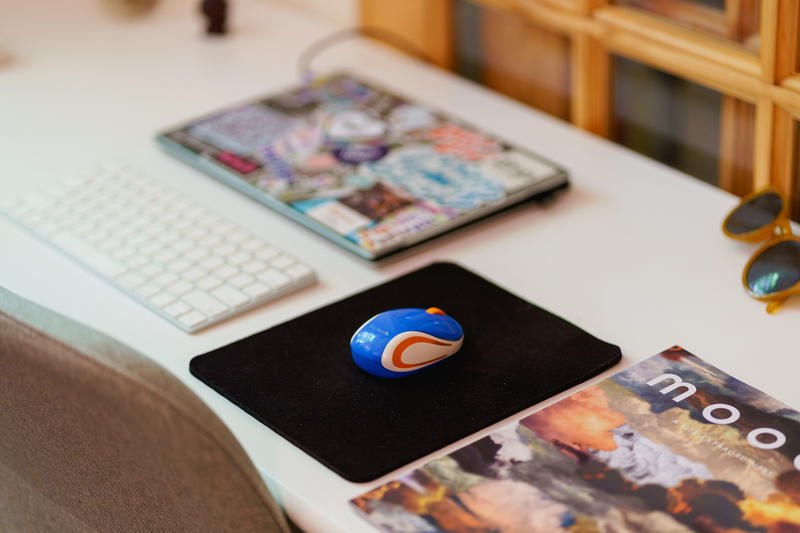 Now that you work from home, consider if you really need to have your work email plugged into your personal phone. If you have no need for this anymore, toss that Outlook app far, far away.
If your company has given you a 'work phone' or if you have a separate phone for client work, make sure to leave that phone in the living room, far from your bed. (As an example, my biggest regret in my 20s was opting for my work phone to be both my personal phone and my work phone, so there was literally no escape from work.)
Helpful Tip
Treat your bedroom as a place where you live, not where you work, to achieve that perfect balance of work and life.
Design a home office space that separates life from work
If you've been reading our guides for how to set up a shared home office or our home office essentials guide, you know that we believe in separate spaces for work and play in your home.
A home office is a designated space designed to be productive and free of distraction, even if it's a corner of your living room, family room or bedroom.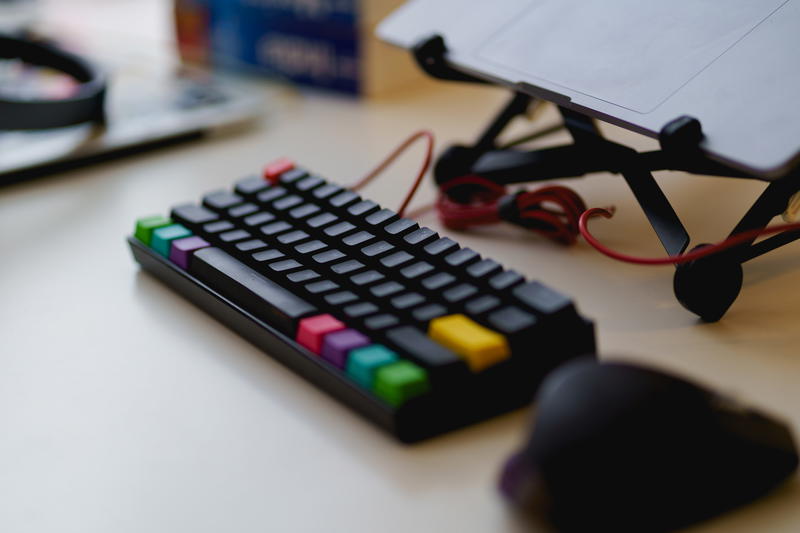 Consider that your home office should only be used for work and should be a place to focus. To achieve that perfect healthy work-life balance, avoid even going near your home office on the weekends, so that you can mentally split up how workdays and weekends feel.
Helpful Tip
Do yourself a favor and invest in an ergonomic and sturdy desk! If you have ample space in your home, we recommend a sit-stand desk so that you can alternate between sitting and standing.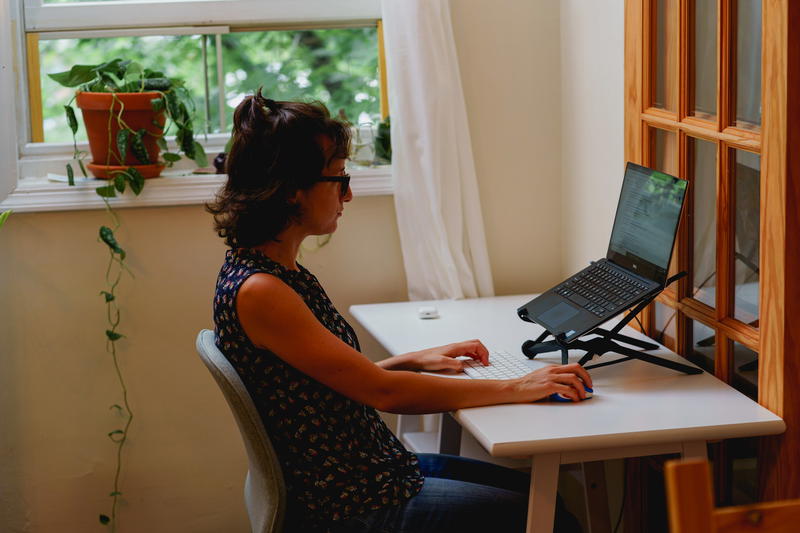 Make a remote work schedule that has a start and end time
Your schedule for working at home should surely have a cut-off time where you tell yourself, "If I haven't done it today, it probably won't get done, and I need to carve out some time for my well being and sanity."
So, give yourself that limit and even write a post-it note for the wall where you scribble a time by which things have to get done, or it'll have to be taken care of the next day.
This is so that you can assure yourself that evenings (or mornings, depending on that schedule you've committed to) are a time for hobbies, socializing, FaceTiming your parents (or kids!), cooking, relaxing and taking care of yourself.
Avoid sitting at your home office space on weekends (or days off)
Like we mentioned above, avoid using your ergonomic home office chair as a regular chair during weekends or days off.
Make sure that office space is for workdays only, so that during your personal day or your Sunday morning, you don't feel jerked back into your office environment.
Helpful Tip
Due to space constraints, if you do want a chair that doubles as a desk chair during the week and a 'fun chair' for weekends, try out a chair like this fun patterned multipurpose chair.
Make sure to take a lunch break
There are lots of differences between working remotely and working in an office. Perhaps by now you've found that the benefits of working from home even outweigh the benefits of working in an office that society has traditionally taught us.
When working in an office, you probably take a lunch break — maybe it was a lunch meeting with clients, or maybe you stepped out to the sandwich shop a block away to pick up lunch.
Whichever it was, make sure that a lunch break is part of your day while working from home. In order to focus on work-life balance, focus also on punctuating your day and having a specific lunch break to which you can look forward.
Without that lunch break, your tasks during the day will blend into a big chunk, and that isn't balanced at all.
Train yourself to prepare lunch rather than ordering in
If you need an excuse for how to balance work and life, remember that putting a pause on work during the day is OK. Everyone is human, and everyone deserves good food!
This brings us to our advice for how to stay healthy when you work from home.
Now that you work from your home office and you don't have to wait for the elevator to come, only to stand in a line of office workers at the local salad place, take matters into your own hands and cook lunch!
Cooking will put your mind at ease, give your eyes a break from the screen and will give you the opportunity to be creative and healthy for what you put into your body.
Helpful Tip
Another work-life balance tip we love to share is that healthy foods, and a limit on excessive salt, fat and sugar, will lead to a clearer mind!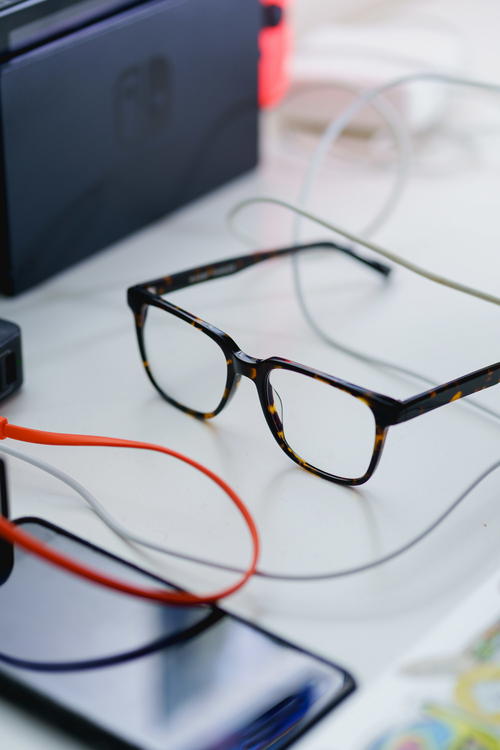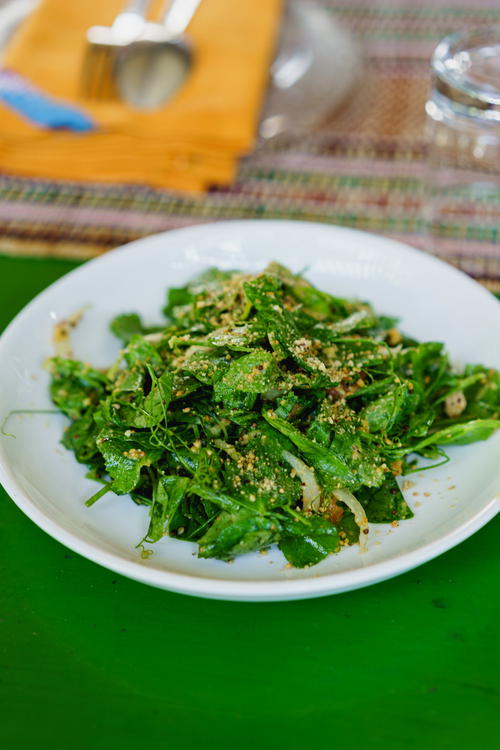 Use remote work productivity tools to stay focused and remain on schedule
In order to not work too much or overwork yourself now that the commute is no longer a part of your day, stay productive with all types of productivity tips for working from home.
As an example, I find that working from home has the potential to improve work-life balance because you don't need to get up at 5:45 AM to get on a specific train at 7:34 and make it to an office before 9.
Whether you use a timer, calendar blocking or other ways of managing distractions while working remotely, these are all ways to turn productivity into work-life balance while you're working from home.
It is incredibly easy to get distracted in your own home (by chores you have to do, the TV and the fridge), so the more productive you are, the more of a chance you have of obtaining that wonderful work-life balance you've been dreaming of.
Prepare a productive meeting space that isn't too personal
Working from home comes in many forms.
You might be more on the isolated end of the spectrum if you live alone and if all your meetings are virtual, or, you may live with family or roommates, and you may have client, vendor or team meetings in your home.
In line with the focus on work-life balance, prepare a designated space for meetings whether someone will be coming over to sit with you or even if all meetings are via Zoom.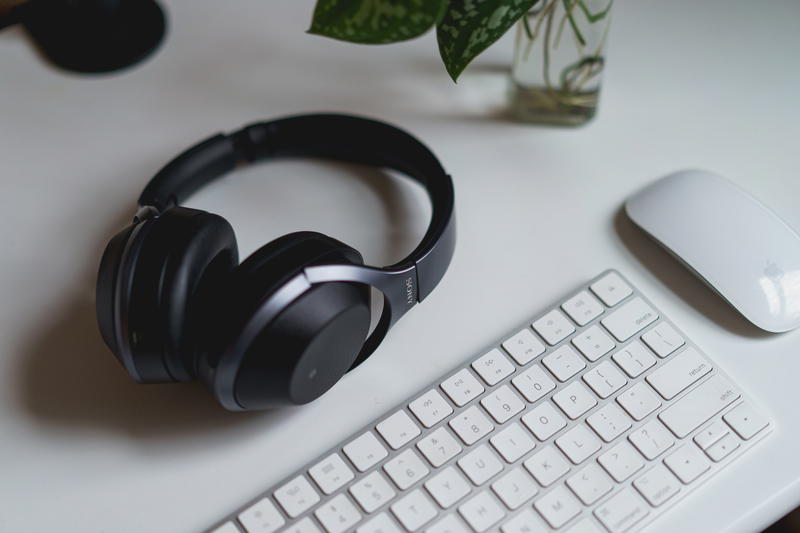 Then, make sure that this space is not too personal, to separate life from work.
It could be that you remove items that are too personal like family photos or items that are part of your hobbies, or it could be that you add home office products like the ones in this home office setup guide.
Either way, consider that your meeting space should be used for work in order to find that separation.
Helpful Tip
If you are limited on space, getting a compact desk for home like this minimalist writing table isn't too "office-centric" and is more like trendy home furniture.
Make a fitness routine (and stick to it) to guarantee time for hobbies
If you find that your time spent working is draining you, carve out time for fitness while you work at home.
This can be life-changing for so many people once they commit time in the day to working on fitness or exercise goals. Research has shown that anyone doing physical activity is improving not only physical health, but emotional health!
Helpful Tip
Some of our favorite ways to focus on fitness while working remotely is engaging in a "step count competition," tracking our runs or bike rides with apps like Strava or making sure I tick a box every day for some YouTube yoga classes.
Close your laptop for the day at a specific time
I've realized recently that closing a laptop for the day is a lot like closing a flip phone after having a conversation that you wished would end. It's really satisfying.
Not everyone has a work laptop and a personal laptop, so we acknowledge that while closing your laptop for the day after finishing work, you'll probably be opening it again to use it for a remote fitness class or a recipe for your WFH lifestyle health goals.
You also may be using your laptop later to Zoom with a group of friends or watch your favorite show on Netflix.
Helpful Tip
Expand your Netflix show catalog by using something like ExpressVPN to access content from another country's library.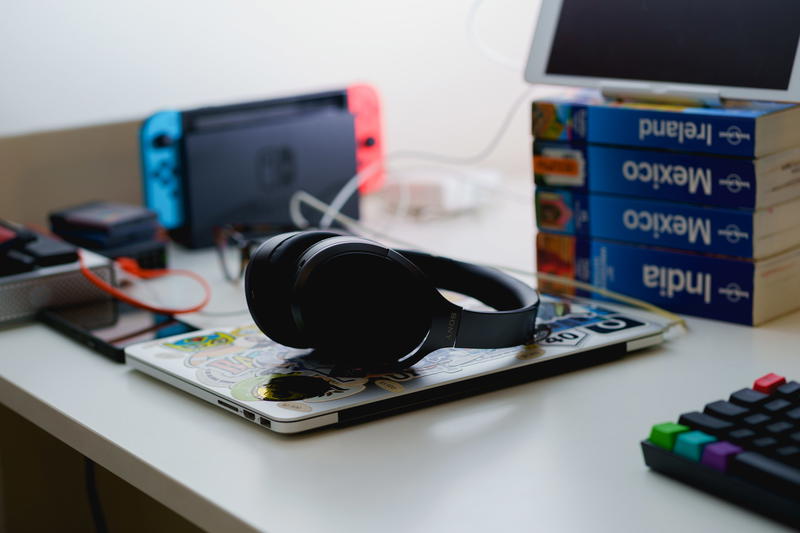 So while shutting your laptop for the entire night isn't totally a possibility for every remote worker, like those who have to be available to answer questions from offshore teams, make a habit of closing your laptop after the last work email is finished.
Then, take your eyes off your screen to instead engage in reading, cleaning, cooking or stretching.
Podcasts are also a great way to give your eyes a break from a screen!
Helpful Tip
Another way to make work time and personal laptop use time feel 'different' is to use a laptop stand — we recommend the Roost laptop stand — paired with an external keyboard (we recommend the very slim white Apple Magic Keyboard) during your workday.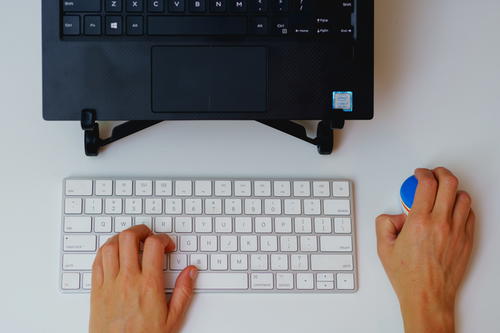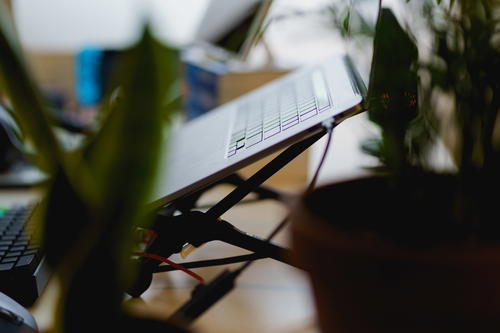 Plan post-workday activities that you enjoy, and do them!
Do you have an end-of-the day routine yet?
Remember: working from home improves work-life balance (in our opinion), so get your activities in, even if you have to sign into work to finish a project toward evening hours.
To hit work-life balance goals for yourself and your professional/personal life, plan post-workday activities to let go of some steam and make it a daily habit.
For us, the end of the workday balanced solution looks like this:
Find a good end point for work
Go running, if weather permits! I tend to go biking instead nowadays.
If it's rainy or cold, do indoor workouts (as described in our work-from-home fitness ideas)
Run any necessary errands like grocery shopping
Cook a healthy dinner by using these health ideas for remote workers
Make sure we're prepared for the next work day by assessing our projects and inboxes so that the next day starts fresh and low-stress
Give yourself a weekly check-in to avoid remote work burnout
Remote work burnout happens to the best of us, and there are some ways you can prevent burnout when working from home.
If your burnout stems from a lack of work-life balance, we recommend evaluating where you can be more productive during your day and then turn off your work phone and work email to focus on you.
This is a lengthy topic, so we recommend checking out our guide for how to avoid burning out when you work remotely.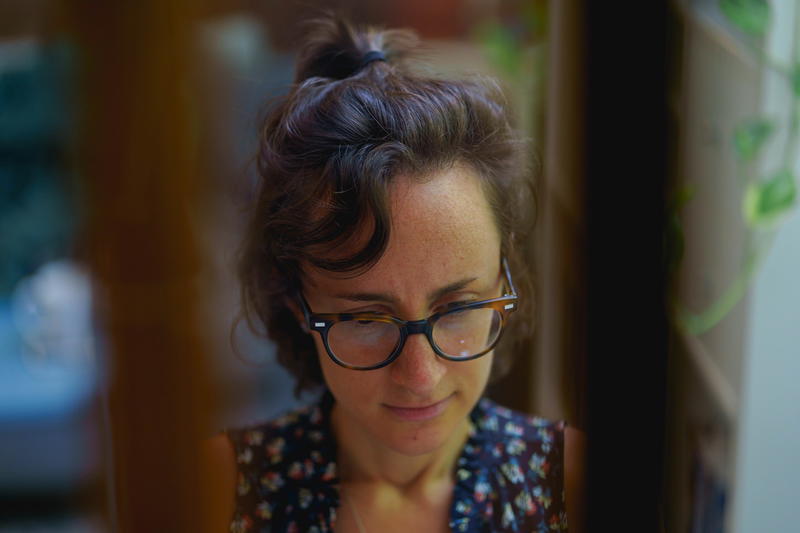 Continue to network and foster new relationships while working from home
If you truly enjoy sitting in your desk chair, being in your home office and feeling that your professionalism defines you, channel your remote work lifestyle into networking.
As you'll see in our networking when working from home guide, achieve that great work-life balance as a remote worker by continuing to be social.
There are lots of ways to do this, from staying connected while working from home to simply catching up with friends and making time to do so.
Give yourself permission to explore other remote job opportunities
If you find that your remote job is leading to burnout, remember that you can always change jobs.
Try looking at some remote work job boards to explore career opportunities that will let you continue to work remotely. Maybe a more defined workday will let you have the "WFH work-life balance" you've been looking for.
Helpful Tip
Always be job searching. A good job doesn't last forever, and by jumping companies every two years, you can see greater jumps in salary and benefits like at these high-paying remote jobs.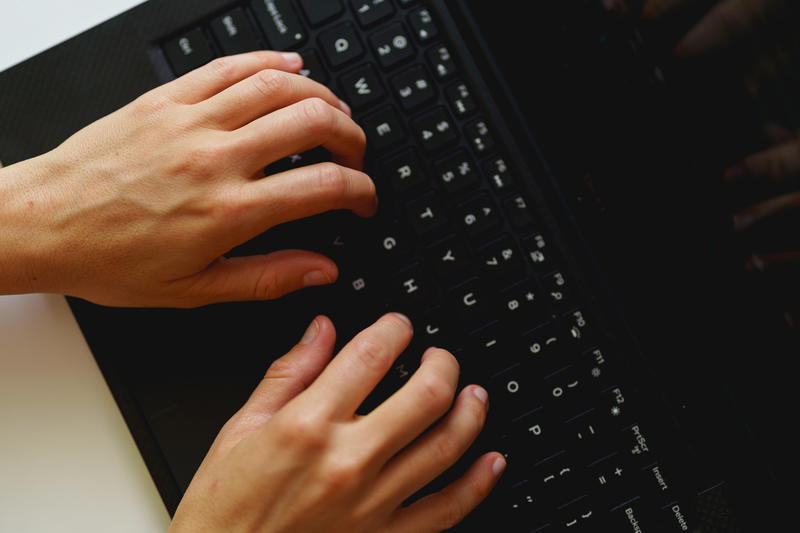 When exploring a new job, there are a few interview questions that might be helpful. For example, ask:
Is it expected to answer emails/calls on nights and weekends?
When employees take vacation, are there coverage plans so that they can take a full break from work?
I see that the company has an unlimited vacation policy; do employees really take time off during the year?
We list more questions to ask your interviewer that'll jump-start this process for you.
Company benefits that encourage good work-home balance
Some companies are offering four-day work weeks. Some are offering summer Fridays, or even "winter Fridays," and many companies urge employees to use all their vacation in a calendar year, rather than "rolling it over."
These are the types of things to investigate if you're able to speak to someone internal at a company where you're interviewing. It helps to network within your contacts to do this!
Another great benefit that companies offer is personal/professional development time or budgets. Learning, and an investment that a company makes in you, doesn't have to be purely professional.
It's within a company's best interest to keep you, and make sure you're happy and energized to do your work effectively. This benefit can be a small cash bonus in your paycheck, or even something like a reimbursable gym membership.
Because a company doesn't offer a benefit doesn't mean you can't make it happen, either. If you have an idea for a benefit that you think would make your coworkers more happy at work, suggest it to HR or the People & Culture Dept.
I know that for Dan, his free time on Fridays has been a "given" at some of his recent jobs. This free time is a bit unspoken, but does encourage independent learning and allows him to try new things.
A little more specifically, if there's a task that has been bugging you throughout the week, but you couldn't find the time to fix it, then use part of the day on Friday as a good opportunity to close out your week with this project.
This is one small example, but there are countless more specific to you, your company and your industry.
Empower others at your company to prioritize work-life balance tips
If you like your job and the people you work with, being a work-life balance role model can help foster a healthy work culture.
At the workplace, here are a few work-life balance tips that you can start!
Set your working hours in your calendar (block off the hours before 9 and after 6).
Respect other employees' office hours, or ask them when they will be offline for the day.
"Schedule"-send your emails and messages for the following morning, if you happen to be working late or at off-hours. You can do this in Slack and in Gmail.
Turn off any automated messages or company-wide communications that send outside of normal business hours.
Set your boundaries (for example, "I'm going to be closing my work email after Fridays at 5") and communicate them, especially with higher-ups.
Focus on maximizing the positive lifestyle benefits of working from home
There are tons of benefits of working from home as a lifestyle.
Maximize time gained by not commuting in your remote work life
Should we start with the fact that working from home slashes the commute? And that it gives you hours back in your day? Or the fact that you don't have to brush shoulders in the kitchen with that coworker who talks too much?
Along with the positive benefits, working from home is the way that you can take control of your work-life balance.
Remember, working from home gives us a lot of freedom, and included in that freedom is the autonomy to create our schedules and stick to them.
To achieve the perfect work-life balance, optimize those hours you no longer spend commuting. Capitalze on your remote work life as a better alternative to your office life.
Helpful Tip
Put those hours back in your day to do things like work out, cook every meal, stretch more and wear clothes that make you comfortable (but always have your "Zoom shirt" or at least something like a modest pullover, nearby).
Look into becoming a digital nomad (remote work and travel)
What is a digital nomad? Whether you want to take a quick remote "workation" for a week or travel while working remotely, learning how to nomad can be a way to find a new work-life balance.
If you're curious, you can start exploring geographic arbitrage, which means placing yourself arbitrarily in another place or time zone, but still getting your work done because you're a remote employee.
Shaking up your remote work routine by being in Europe and working from 2pm-10pm might actually be how you work best, if you are a night owl. Check out ideas like coliving spaces or a work-travel program like Remote Year to mix up your norms and find a new work-life balance that may work great.
Be a remote work-life balance role model for family members and friends
Achieving work-life balance: it's something we all strive to do whether working from home, working remotely or working in a traditional office setting.
Some friends and family members may ask, how do you do it? How do you have time to run five miles a day, fit in a yoga class, cook three meals, brew delicious coffee and get eight hours of sleep all while working full-time?
Be open to sharing your best work-life balance tips (you can use the ones above — we've written them up here for you!) to help family and friends think of remote work positively and hopefully.
Helpful Tip
As a last thought, remember that working from home can improve your work-life balance if you set aside time for things you love, block out your schedule, focus on healthy productivity tips, avoid burnout and spend time with family and pets.
Enjoyed our article?
Consider supporting us! We're a 2-person team (learn more about us here) and your support enables us to create quality content. Thank you!