What Are the Long-term Benefits of Working from Home?
Written by Becca
•
Updated on October 16th, 2023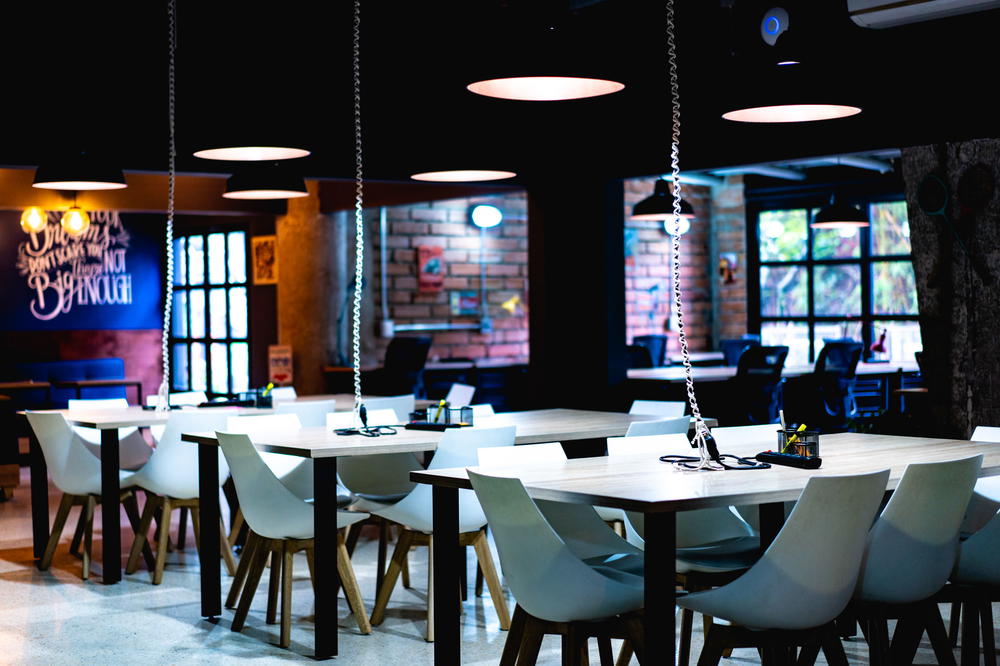 Does working remotely have long-term advantages? See the health benefits of working from home, the financial benefits of working from home and the work-life balance advantages.
This article may contain affiliate links. We earn a small commissions when you purchase via those links — and it's free for you. It's only us (Becca & Dan) working on this website, so we value your support! Read our privacy policy and learn more about us.
Table of contents
Close table of contents
Did you ever think you'd see yourself wondering about long-term advantages of working from home? Since starting to work remotely, maybe you've seen a few positives that surprised you.
Maybe you're finding more time to work out at home. Maybe you're finding that sleeping till 8:30 am is better remote work schedule for your body. Maybe you're finding you have more energy since you started focusing on healthy habits at home.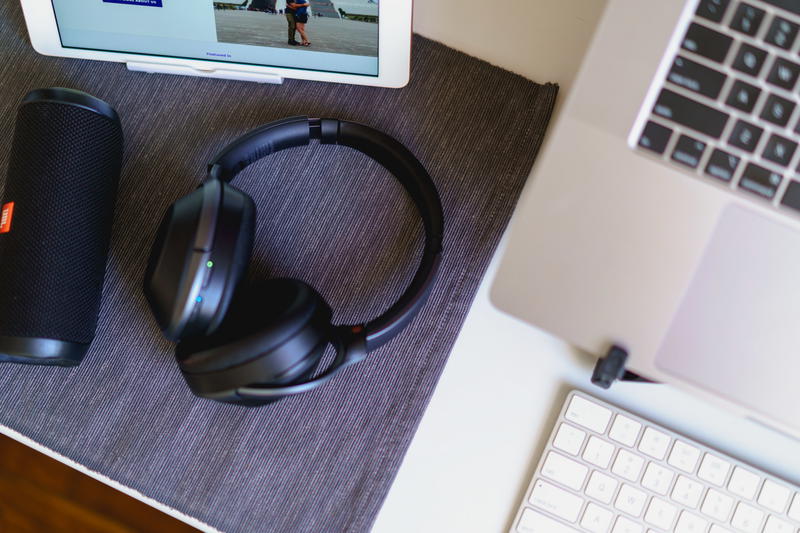 There is a range of benefits for remote workers who work from home or work remotely from coworking spaces. Among them are flexibility, autonomy, independence and more time available for hobbies and families.
See the list: What are the long-term benefits of working from home?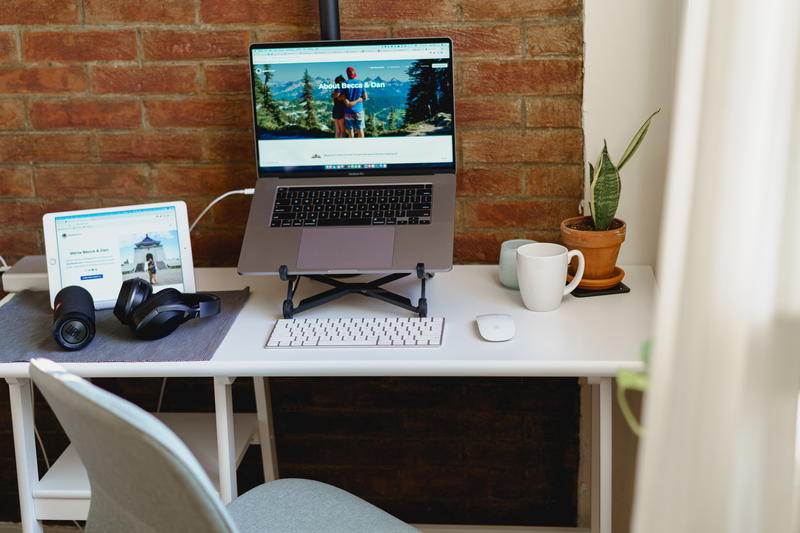 Saving time and money by not commuting
Commuting is a big topic here that has shown me the long-term benefits of working from home in a nutshell.
Think about a commute: whether it's by train, car, bike or bus, a commute is when you spend time in transit going to a place where you'll go to do your work. When the work is done, you spend the same amount of time going back to the home you came from.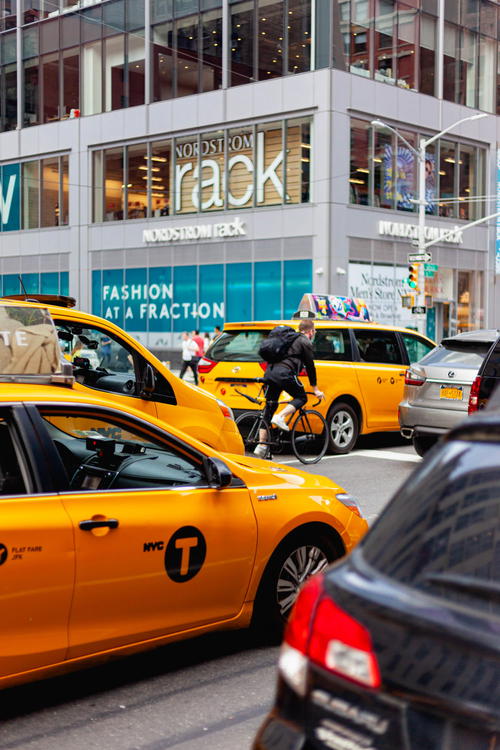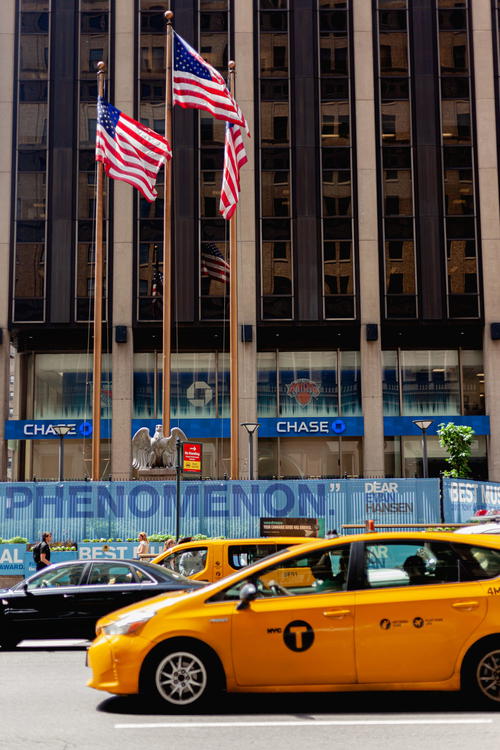 If you have a job that takes place online, through a laptop or digitally, you'll note that on days when it's snowing or when you feel under the weather, you'll work from home and everything will turn out just fine.
Now, consider that if you spent all 40+ (give or take) hours of your workweek in your home office and got rid of the commute, you'd be equally or even more productive than going into the office. You'd even save hours from your day when you typically shuffle through a metro system listening to podcasts (I do love podcasts, and I'm grateful to have been featured on a few).
Once you stop commuting because you work from home, you start saving time. Time turns into money, or in this case, time was money and now you've saved money, too.
The average American is spending some type of money commuting to work, whether it's gas money, coupled with parking money and then bus or train money, or a monthly metrocard or train pass. At the end of the month, the costs add up and commutes wind up far from inexpensive.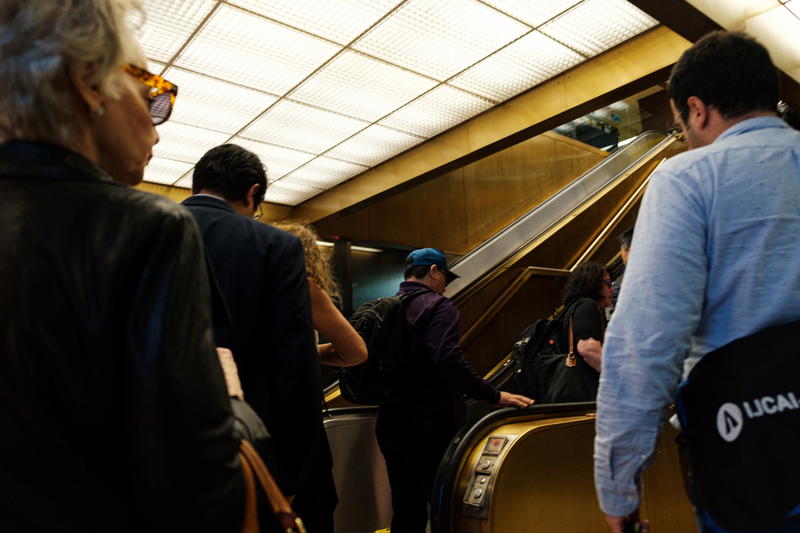 The long-term benefit of working from home is that you save those hours spent commuting during your local rush hour and you can turn the time into hobbies, rest or remote productivity.
With the money saved by eliminating the commute, you've got more financial freedom that can be put essentially anywhere, or put toward making your home office or shared home office a motivating place to be.
Making a sleep schedule that works for you
I must admit that I've been through several types of weeknight sleep schedules through the years. I recall when I first started working abroad, I was going to bed at 11 pm so that I could be up at 6:45 am to commute across Shanghai, China, to the school where I worked.
Years later in Manhattan, I'd get as much sleep as I could before I had to shower and roll out the door of my 96th St. apartment building into the 2 or 3 train for an 18-minute commute down to Midtown West. I was typically going to bed around midnight and setting an alarm for 8 am … ish.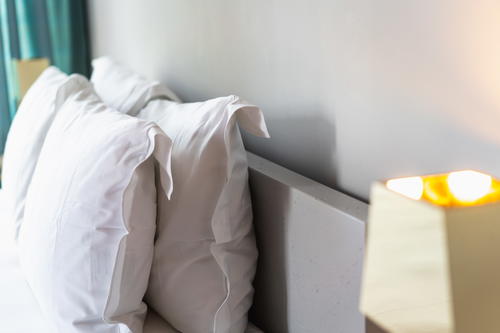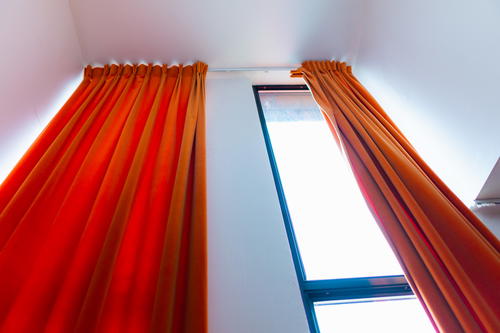 As I write this, I'm working from home and usually sleeping in until 8:30 or 8:40 am. I typically get 8 or more hours of sleep per night and I feel great most days — full of energy, having rested and not waking up rushed that I need to dash to the C train in order to avoid having to wait 10 minutes for the next one.
While some of us work from home and are able to hide easily behind a screen all day, others have Zoom calls, online networking events or one-on-one video conferences.
Depending on your line of work, you might have to get up in the morning and make sure you showered and look professional, or on the contrary, sit in bed in pajamas all day (although I can't say I recommend this latter option).
Finding your schedule and allowing it to be less dictated by the limitations surrounding the demands of your commute is one of the biggest advantages of working from home. You can experiment with an earlier bedtime, additional hours of sleep and an earlier wake-up for your morning work routine in a flexible manner that suits you.
Helpful Tip
Do you work from home with a roommate, partner or family member? Use our guide to working from home with a partner to figure out how to share the external monitor, make room for each other while on calls and more.
Health benefits of being near your kitchen all day
We've all been there — you get to the office, realize you forgot your lunch, count the minutes toward lunch break with the team and you wind up eating out.
Multiple times per week.
Or multiple times per month.
Some office workers even consume fast food or restaurant food every day of the workweek.
Don't get us wrong — we love eating in restaurants. The moments we've had around the world where we've shared pho on the street in Vietnam and tacos in markets in Mexico City prove to us that there are some things we'll never be able to cook perfectly and the pros have to do it for us.
But we thrive on knowing that at home, we have control over what we consume and how it's made. We've realized incredible health benefits of working from home full time, mainly in how we snack, cook meals and avoid junk.
This of course comes from your habits once you get that remote job and start working from home. This is a topic we discuss more in our guide to healthy eating for working from home.
Overall, we find that being at home makes us avoid getting takeout and allows our work breaks to be spent cooking up healthy food.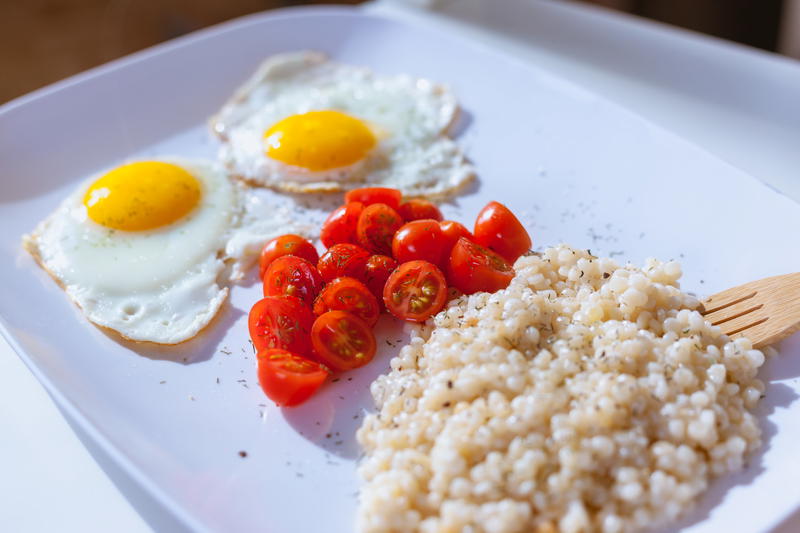 For snacks, we head to the fridge and pick up handfuls of blackberries, grape tomatoes, baby carrots or orange slices. We find that the control over food (with some self control as well) equates to one of the biggest and most important long-term advantages of working at home.
Helpful Tip
Eating healthy when you work from home doesn't have to be challenging. See our easy healthy eating tips for when you work from home.
Having more time for hobbies
At one point when I was working long hours, I realized that I was going to have to make choices.
With being in the office from 9 am to 7 pm and still having a commute ahead of me, I could either choose to work out with a yoga class or biking, do some much-needed grocery shopping or socialize with friends (probably at happy hour).
I couldn't do it all, and I had to selectively shuffle my week according to which nights I could pry away from the office to focus on fitness, clubs, special events or just enjoying the parks of NYC in summer.
Sure, I was frustrated. How had I run out of hours in the day? With a commute that fortunately wasn't even too long, it would already be dinner time by the time I got home, and heading to a yoga class would take more time and get me home even later.
Cue working from home: it's how you can do it all (in my opinion). Now that you've cut out the commute, removed the time spent distracted by coworkers and the walk to the salad place near the office, you have a whole lot more minutes in the day.
With these minutes that turn into hours, you can have your hobbies back — volunteering, running, biking, knitting club, book club — and even spend time on them during your day because you'll have your running shoes/bike/knitting needles/book at your disposal.
Helpful Tip
If you're working from home as a couple from a shared office for two, make sure you get up and enjoy the hobbies that have always brought you together, whether it's physical activity, games or simply taking walks.
To me, this is one of the more important work-life balance long-term benefits of working from home.
Limiting the distractions from the workplace or office
The irony of workplace productivity is funny.
You get to your office in the morning, head to the kitchen where you wait for the coffee machine to become available, you make your coffee and then you engage in chit-chat with a coworker, realizing you have only five minutes to spare before a 9:30 am meeting.
Helpful Tip
Are you working from home and thinking bout coffee all the time, like we do? Let us recommend our Chemex or French press for all those fancy home brews.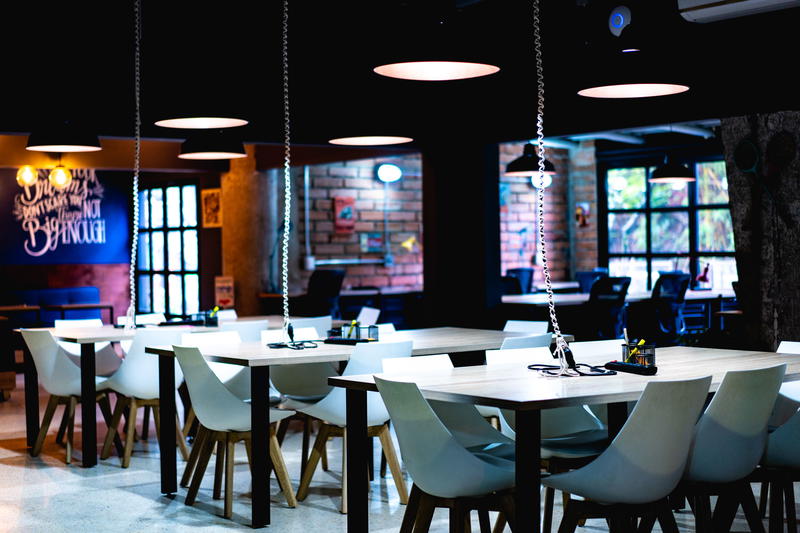 At lunch time, you wait five minutes for the elevator to get down to the first floor and then you head to the local salad place where you wait in line for fifteen minutes and then — you get the point!
A lot of what the modern world considers workplace productivity might be workplace distraction or workplace time mismanagement. For many years, the world has thought, and also taught us, that being at home and working remotely is distracting and mysterious.
By being at home, you can still have those coffee machine conversations in the #water-cooler channel of most organizational Slack channels and you can still make your favorite coffee, but without the wait.
Doesn't it make sense, then, that the big benefit of working from home is the focus that comes from eliminating office distractions? We're starting to wonder if all those nights spent late at the office came from not having too much to do, but too many distractions during the day.
Helpful Tip
No one said home isn't distracting either, but at least you can stick to our best productivity tips for professionals who work from home.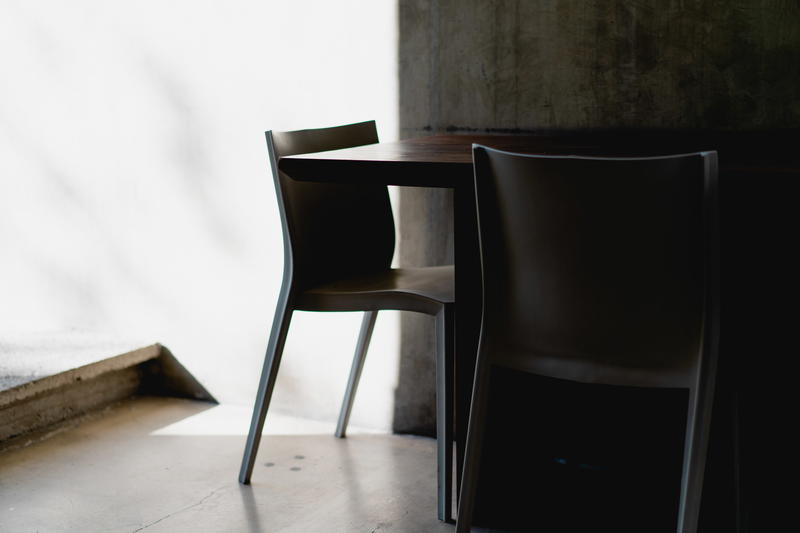 That feeling of autonomy and independence
Working remotely, working on your own or working at home comes with a feeling of independence.
Sometimes you can feel out the level of autonomy you'll get in a career simply from the video interview experience in asking about remote company culture, or, if you're a freelancer, you may feel this way already.
It's the same type of independence that comes from working in a dispersed or distributed team. It doesn't matter if your colleagues are all working from opposite corners of the country or on multiple continents, or in multiple home offices in the same city.
It's the same type of laugh we get when we FaceTime friends in our neighborhood because we don't feel like putting on shoes to leave the house.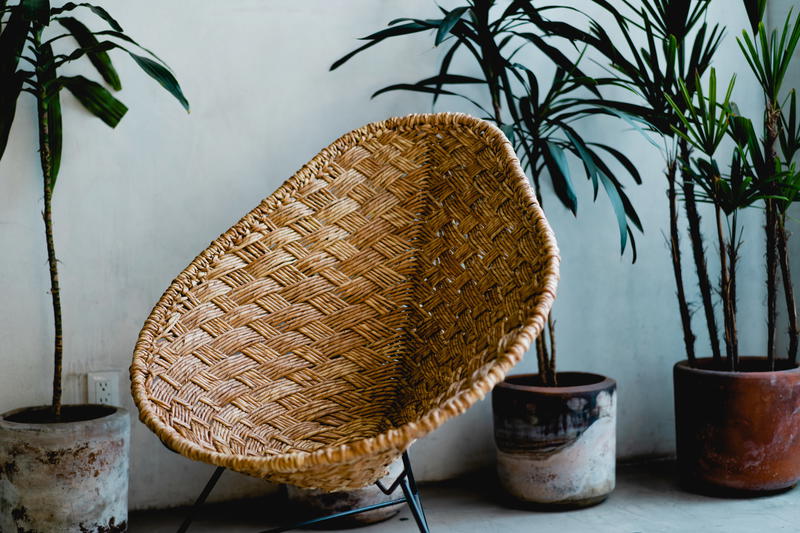 Regarding autonomy, maybe it's the autonomy that comes from starting the day at 11 and working till 8 pm, if that's what works for you. Maybe it's the independence of being able to wear a button-up on top and pajama pants on the bottom (you know you've done it!).
Whether your autonomy comes from your accomplishments, your output or your working style, working from home gives you the feeling of pride in what you do, without having your boss come over to your desk and read that email before you knew she was there.
Or maybe your roommate or spouse gives you the same type of feeling when they walk by your home workspace… you can let us know.
Helpful Tip
Kick-start your work from home schedule with our guide for staying on task and building a remote work routine.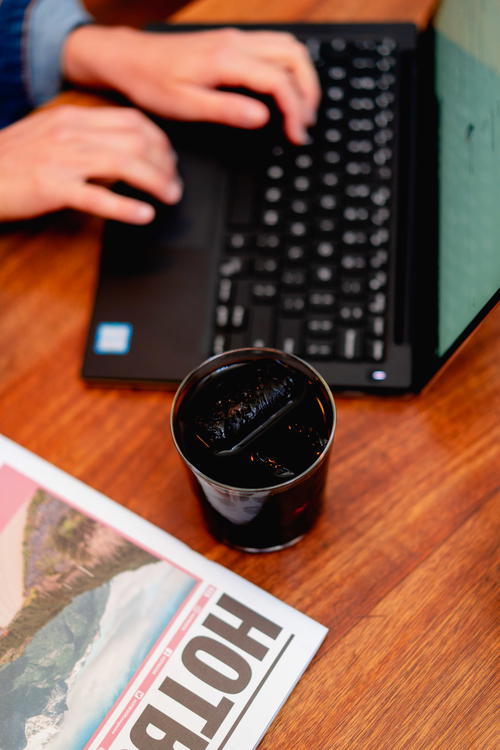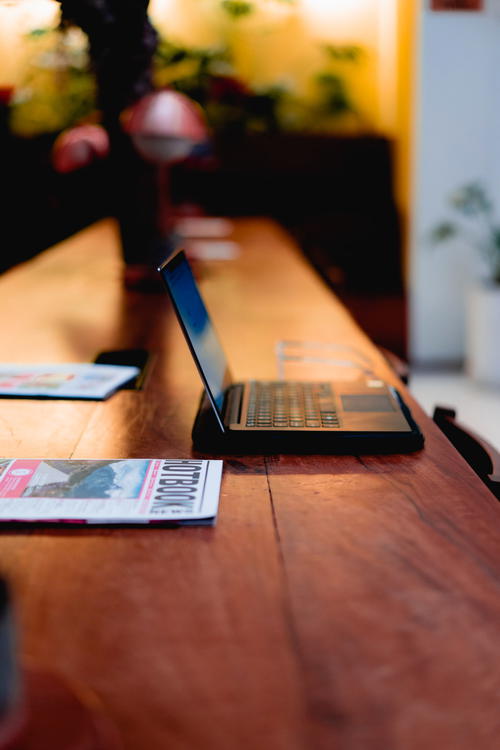 Getting to choose the products in your home office
Whether you are working in a simple home office, or a decked-out one with products you've selectively chosen for yourself, the benefits of working from home show that you can have your space the way you like it.
While many offices are becoming more modern, some are still traditional cubicles that may make you feel confined to a corner desk with a chair. Even if your desk is an open layout with bright natural light, common areas with couches and a nice kitchen where colleagues can socialize, you may not have things like a standing desk, laptop stand and more.
For me, working from home has gotten me used to my Comhar standing desk and things like a Roost laptop stand. There are lots more products I've chosen for my home office that benefit me. You can see that here, in my guide to making a permanent home office.
Getting a push to connect and network professionally
There's a general misconception on the Internet that working from home is lonely.
"It's so isolating," people say. "Working from home is for hermits."
Anyone who thinks that remote workers, whether those working remotely alone or those working from home with a partner, don't get to meet new people hasn't heard of online speed networking events on Zoom, thousand-person Slack communities of professionals and interactive webinars that take place on weekly bases.
Working from home has made me attend more webinars, networking events and professional learning opportunities than when I worked in physical offices. There's something to say about that, no?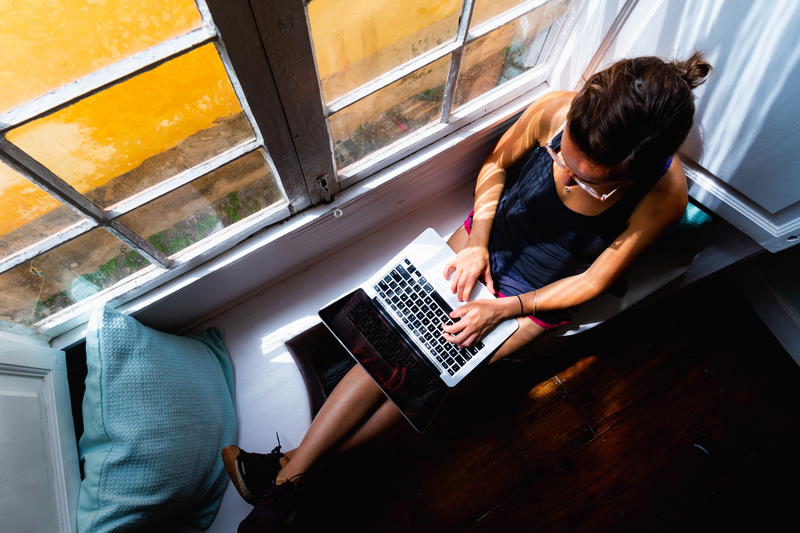 Receiving recognition for your achievements
My favorite of the valid reasons to work from home is that professionals who work from home are seen for their achievements and accomplishments, not for staying in the office past 8 pm and ordering dinner.
One of the most painful yet unfortunately common ways of judging coworkers is by how early they come in and how late they stay. You've maybe even said it: "I can tell how hard she works because of how early she got to the office, and she stayed later than everyone else."
If this is still ringing true for you, remember those workplace distractions that caused the imaginary professional mentioned above to spend nearly two hours of his eight-hour workday chit-chatting, waiting for elevators and waiting on lines (not to mention another two hours spent in a repetitive commute).
When no one sees you walk into the office, your coworkers regard you for your input, your contributions, your ideas and your helpful online presence.
This should be the best advantage of working from home.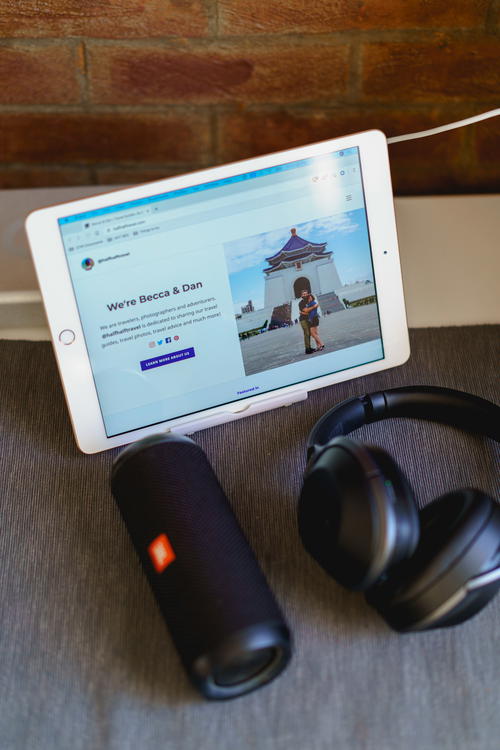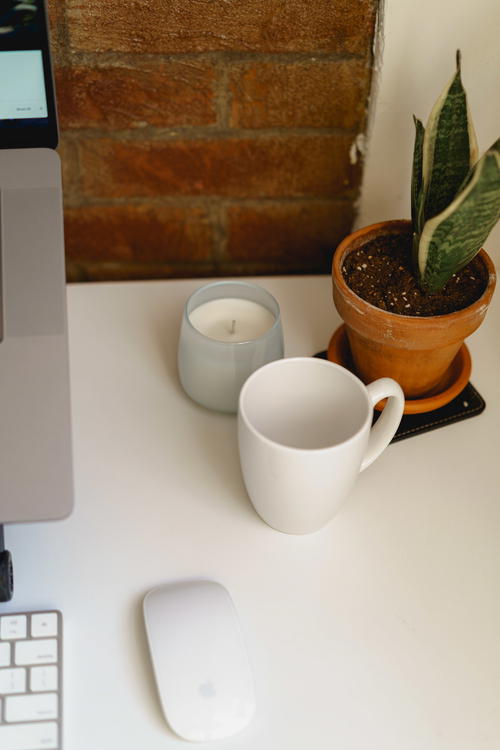 Enjoyed our article?
Consider supporting us! We're a 2-person team (learn more about us here) and your support enables us to create quality content. Thank you!