18 High-Paying Remote Jobs (And How to Get Hired) in 2023
Written by Dan
•
Updated on September 14th, 2023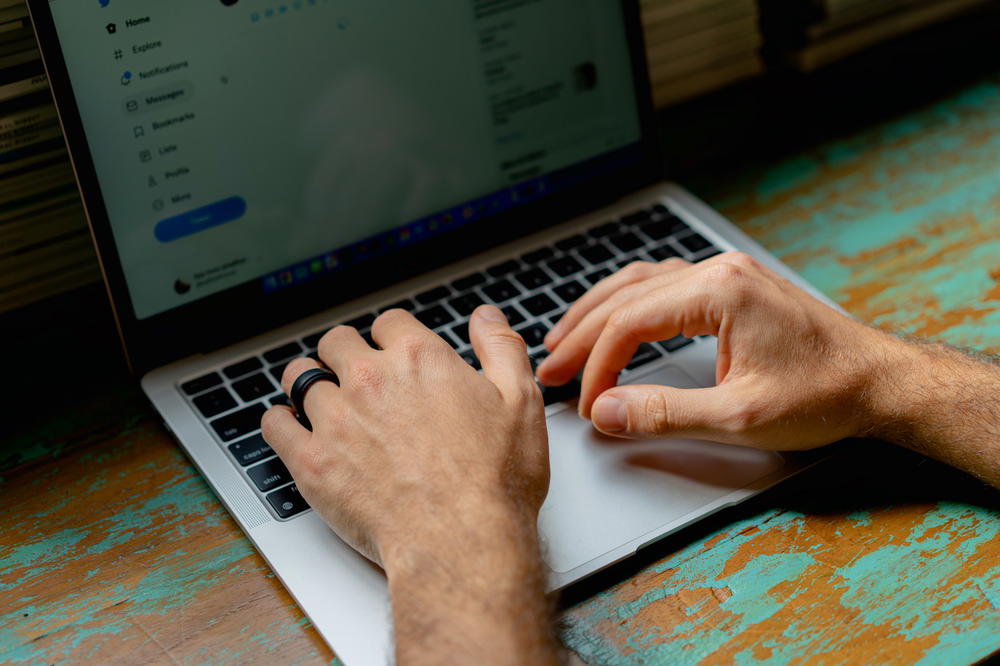 Which remote jobs earn the most money in 2023? Check out these high-salary tech job ideas that let you work from anywhere, and see our tips for getting hired fast.
This article may contain affiliate links. We earn a small commissions when you purchase via those links — and it's free for you. It's only us (Becca & Dan) working on this website, so we value your support! Read our privacy policy and learn more about us.
Table of contents
Close table of contents
Congrats on wanting to take the next step in your career! Everyone is at different stages of their careers and it's never too late to make a pivot, to try something new, and learn new skills.
It can be common to see people talking about high salaries and feel like, "Oh, I'll never be able to make this much". Or, maybe you're already working in a high-paying field and you could be making more by changing jobs.
Whatever the case, you've found the right place to learn about the salaries out there. And, I have put together a few pointers on how to take the right steps to navigate your way through each of these career paths.
Each of these careers has the ability to be done mostly anywhere. Now, with lots of remote flexibility, you can work from home, or travel, while you work. The level of flexibility will depend on the company that you choose to work for!
This guide is fairly technical and focuses a lot on engineering, and roles that support an engineering-driven organization. I've found that these roles are high in demand and highly compensated.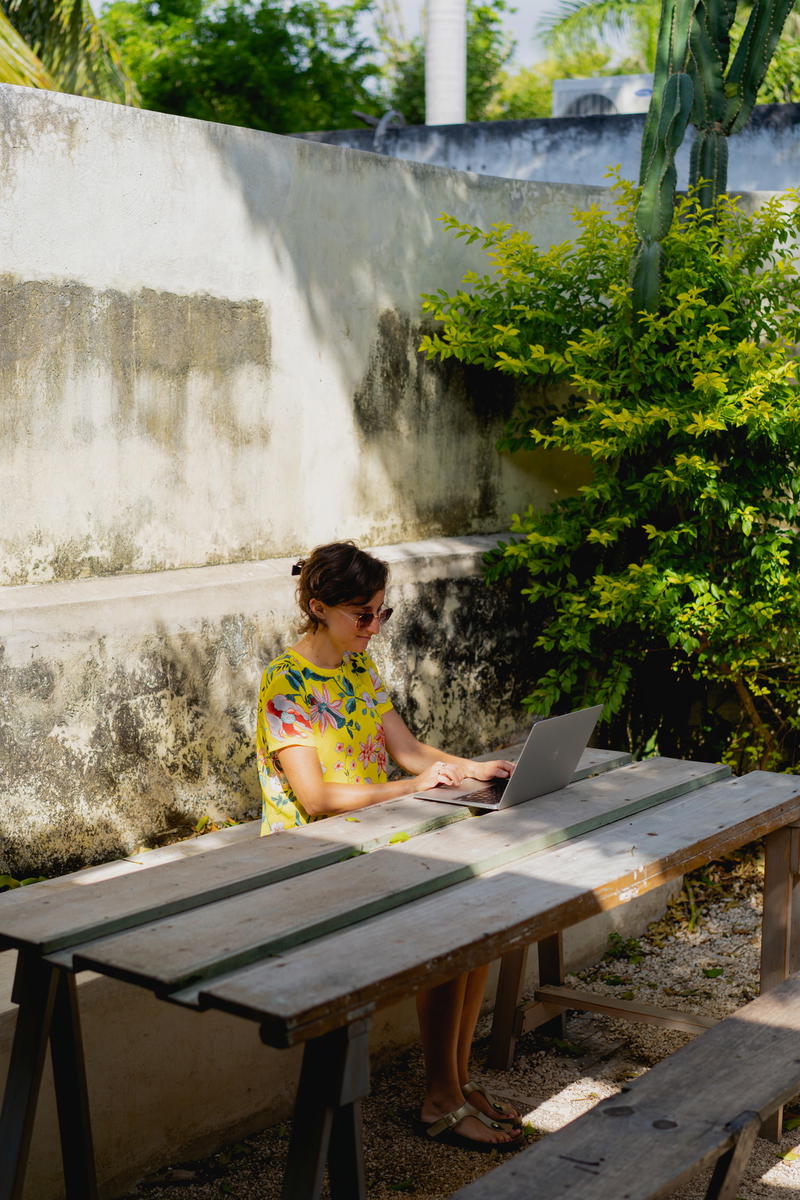 There are other roles, like lawyers, doctors, nurses and other professional roles that also pay fairly high salaries. I've found that the jobs that I've listed below have the greatest chance to be performed remotely.
Salary ranges greatly differ based on your level of experience. New grads don't make as much as someone who is 10 years into their career. Take the salary range that I quote as a rough guide into what you can expect to make at some point in your career.
Location may also be a factor. While some roles don't care where you live, others may pay you differently based on your location. Someone working in New York City may earn more than someone living in Chicago, for example, as companies have (in some cases) chosen to prorate salaries when they know you've left the metro area of the HQ office.
That was a lot of information! Let's get right into the jobs!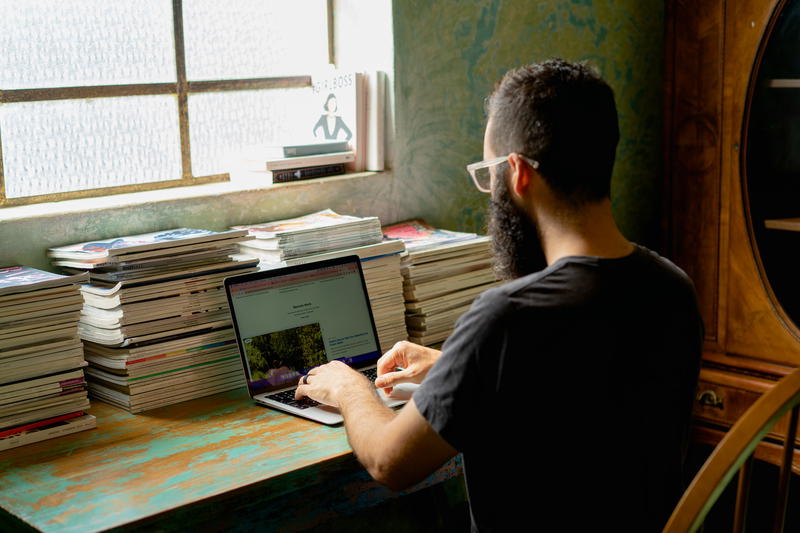 Helpful Tip
What's the best way to get a new remote job this year? You'll have to see our guide to getting hired for a remote job, which spells out the tips that have worked for us.
General engineering roles
With (software) engineering roles, there is a lot of variety in the types of skills that you have and the types of things that you can expect to work on. For me, I've generally stayed on the front-end part of the engineering stack. Learn what you can expect for a lot of different engineering disciplines below.
Engineering roles at Netflix
According to levels.fyi, some of the top engineers are making well over $500,000/yr. This is a life-changing amount of money for some.
Netflix is unique in that they don't provide any stock or bonus packages along with their total compensation. Your total compensation at Netflix is 100% your base salary.
Given the reputation and caliber of the role, you can be sure they are hiring the top of the top 1% of software engineers.
Plus, take a look at Netflix's culture page to get more of a sense of the company's culture and values. There are some interesting bits in here.
The best advice that I have about getting a job at Netflix is to find a way to stand out. You first have to be an excellent engineer. Your resume will shine through if you're already working at big tech companies.
But, if you're just getting started in your career, you'll have to find a way to make a name for yourself. You can start a blog sharing clever engineering solutions. Or, you can make something, like a tool, that is available to be used by other developers.
Get creative and make a name for yourself!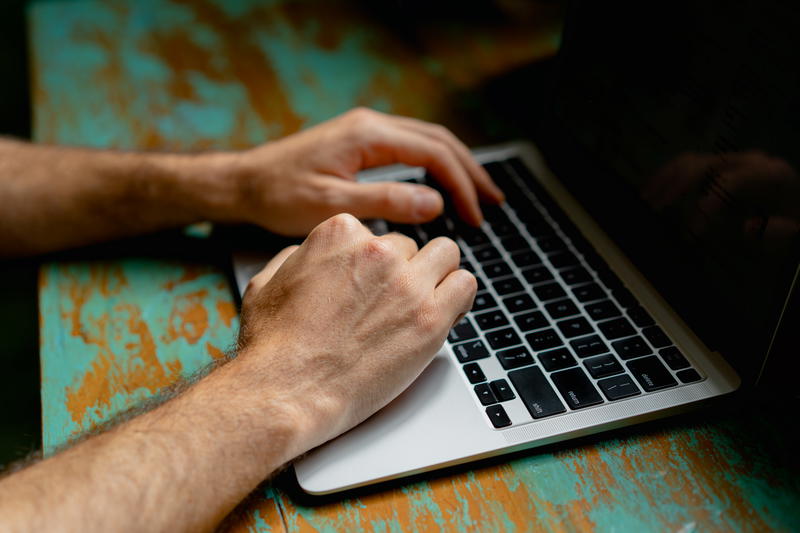 Machine learning / artificial intelligence (AI) engineer
These types of engineers are in high demand. Machine learning is so powerful in its abilities to create predictive models, faster than humans can. You can apply modeling frameworks to a lot of different scenarios like healthcare, social graph data or e-commerce data.
Most ML engineers come from a background of computer science, math or data science.
Your ability to grasp complex problems is a requirement for becoming a machine learning engineer.
Your hard work will pay off because machine learning engineers are highly compensated. You can see ML engineers making between $155,000 - $300,000 per year.
Data engineer
Data engineers are important to companies because they have the skill set to take large data sets and organize the data into systems that can be understood by other data functions. The data scientists can use the cleaned data to run their analyses.
You'll need appropriate skills to be able to work with data storage and databases. A knowledge of caching, leveraging optimizations and compression is critical to access data fast and efficiently.
If you have a love for all things data, this career path might be for you. Data engineers can earn between $130,000 - $200,000.
Software engineer
Software engineering is the backbone behind all of the services you use on a daily basis. When you access websites like Google, Facebook and Twitter, the features that you see are implemented by software engineers.
Software engineers typically work on solving problems that people face every day. They may implement an interface that you use on a kiosk or work on payment processing for your subscription services.
With software engineering, if it's something that you want to get into, think about your general interests first. Look at the career pages of companies that you like and read the details of open roles for software engineers.
Read the job descriptions and research the languages that the company uses for their tech stack.
Software engineers can expect to make between $130,000 - $220,000.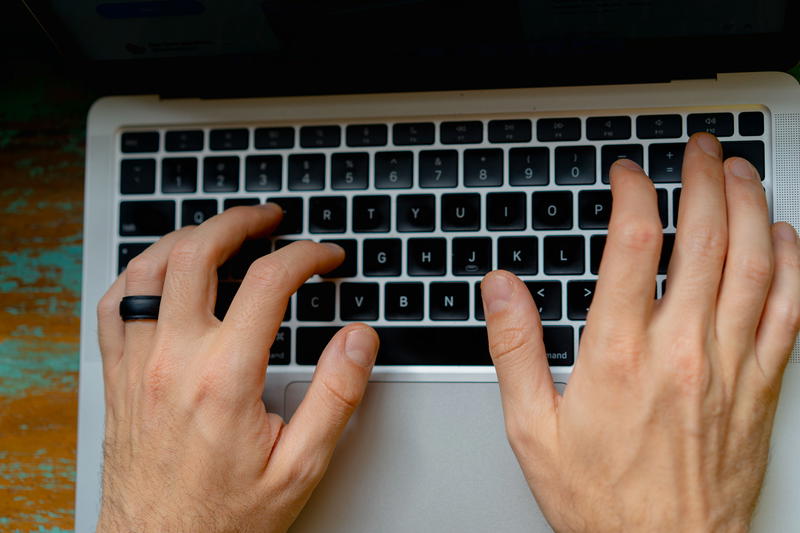 Front-end engineer
I have so much to say about front-end engineering because this has been my career path. I'll keep it short, even though I have so much to say!
Front-end engineers build tools and interfaces that you use. This website that you're on was built by me, a front-end engineer.
The career path of a front-end engineer is for someone who values organizing content, has an eye for design and can understand the needs for a user.
Front-end engineers can expect to make $115,000 - $215,000, depending on the organization and seniority of the job.
Site reliability engineer
Have you ever gone to a website and it was down, or not working? Pretty annoying, right? This can happen because a database has too many connections or broken code got published.
For large companies, downtime can be expensive. Really expensive. Having no website or no service for even a few hours means no money or new business. Extended downtime can also be bad for business if it happens often, as people might want to end their business or commitments with the company.
Site reliability engineers (SREs) build tools to monitor the health of applications. Site reliability engineers can make between $145,000 - $250,000. (Note: SREs may also have night or weekend shifts that they split with team members, and also may work with engineers around the world in multiple time zones so that there is never an hour missed. Are you seeing how this is a job that could be remote from anywhere?)
iOS engineer
If you are an Apple user, you probably use apps. Apps are the bread and butter of the iPhone ecosystem. In fact, the Apple App Store is a significant part of Apple's business model and revenue, as a whole.
These days, becoming an iOS engineer is an excellent career choice. You'll learn so much about mobile app development and developing for small screens. Apple has excellent developer tools and resources for you to reference.
iOS engineers can typically make between $150,000 - $220,000.
Android engineer
Android engineers support Google's Android operating system. Android isn't only phones. Android extends into tablets, screens, car displays and more!
Knowing how to code for Android is a valuable skill that is transferable to a number of different industries. The demand for Android engineers isn't as high as iOS is, and especially not as high as software engineers.
You would want to become an Android engineer if you have a passion for compatibility and customization. Android requires both of those things. Android engineers can typically make about $130,000 - $210,000.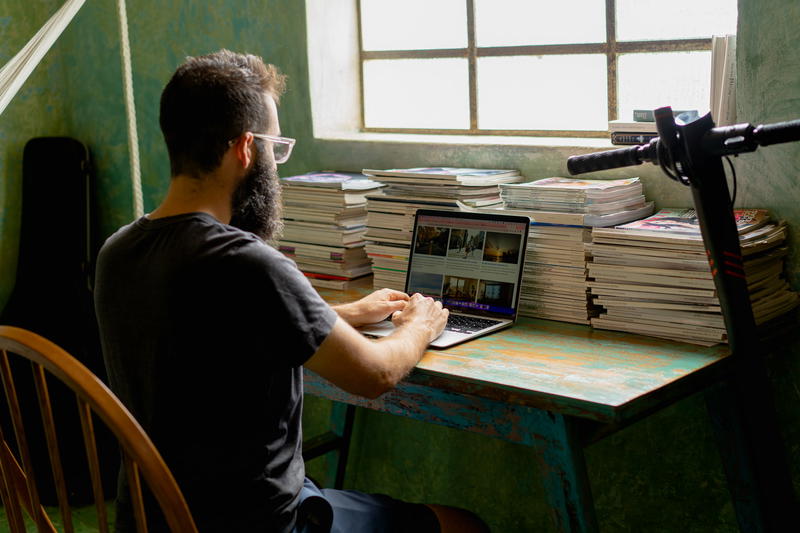 Helpful Tip
It's time to get hired. Check out our list of the best remote job boards, which include lots of emphasis on tech and engineering roles that can be done remotely from anywhere.
Product, Marketing & Design
Every company is different in how they organize teams. Sometimes product teams fall under engineering. Sometimes design teams live under marketing.
I grouped these roles together because the people in these roles can often collaborate with each other. They all have the product in their best interest.
Product designer
Product designers have an important role because they are able to break down complex business rules into usable end-user features. Put another way, they visually piece together the things you use every day.
Product designers often work with product managers to take requirements and turn them into beautiful prototypes and designs.
Being a product designer is a valuable career because you'll learn how to think through problems and express your thoughts visually.
If you want to become a product designer, you can start by breaking down the things you use every day. Think about the thought process that goes into some of the buttons on the screen. Think about each interaction and try to figure out why certain decisions were made.
Product designers can often make between $120,000 and $220,000. The range comes with seniority. The more senior you are, the better your decisions and contributions to the business are.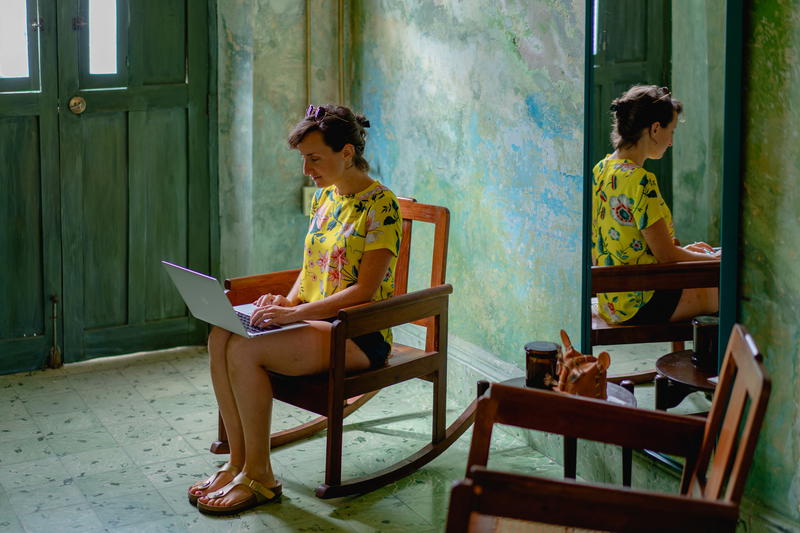 Product manager
Product managers have the incredible job of organizing a lot of requirements and communicating them to a team. Most product managers collaborate closely with engineering teams to ensure that features in tech products are being developed correctly.
The product manager is sometimes the bridge between the product designer and the engineering team. Product teams can get quite complex, especially when there's lots of engineering involved.
Product managers are good at keeping requirements organized and prioritizing lots of different tasks. Product managers can often make between $130,000 and $260,000, depending on seniority and experience.
UX (Designer & Research)
UX, or user experience, is important. We all make decisions on a daily basis with the devices, the software and the services that we use all the time.
Someone in UX will make that experience better by learning from you as a user, and making improvements to software or to an app, based on common frustrations.
A professional UX designer will actually mock up improvements suggestions or sometimes will write new copy that makes more sense than an original version.
As a UX researcher, you will put together plans to interview people and compile user feedback into a format that other teams can use and learn from.
Often, responsibilities of someone in a UX role get blended into a hybrid role of design and research. It's why you may see job postings for remote UX researchers. A career in UX can make you between $120,000 and $180,000, typically.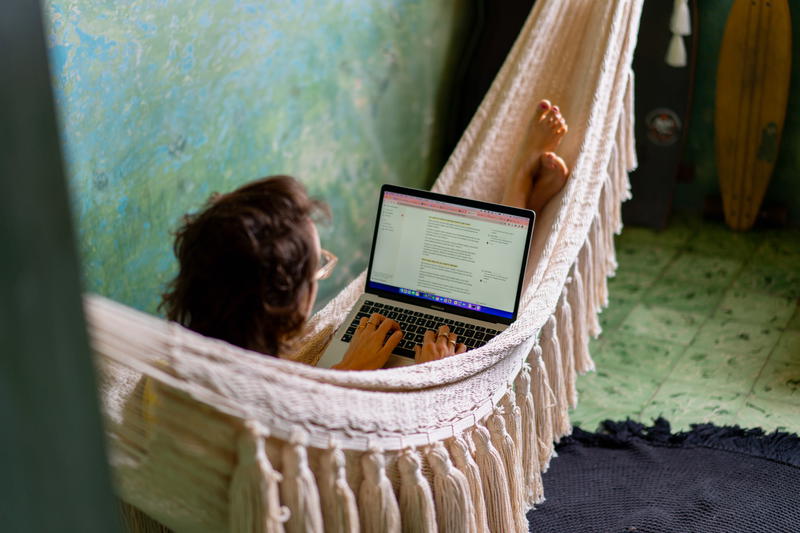 Marketing manager
Professionals in marketing have excellent communication skills. They are able to quickly learn from users and put together a communication distribution plan to increase awareness. If you have ever seen an ad or an email marketing campaign in your inbox, that's likely thanks to a marketing manager.
You need great communication skills and some level of understanding of metrics, along with making decisions based on those metrics.
Marketing managers can earn somewhere between $100,000 and $180,000 in salaries, depending on experience and other factors.
Business professionals
Business professionals help keep the business running. A role in a business position will require different skills than the engineering roles mentioned above. Business roles include sales and recruiting, and also may encompass ways to freelance in these roles.
Actuary
The IRS defines the role of an actuary as:
"In general, actuaries assess the financial consequences of risks and use mathematics, statistics and financial theory to analyze and determine the financial impact of uncertain future events."
Basically, actuaries study the measurement and management of risk and uncertainty. Being an actuary requires valuation skills, math, statistics and financial estimates to minimize risk.
It goes without saying that being an actuary is not an easy job, and therefore, the payouts are great, compared with other average jobs out there.
Becoming an actuary does not happen in a day: actuaries become certified by taking a series of exams. To be an actuary, you don't have to study the role in college by any means — you can study a related field, and move into actuary examinations after graduating.
To pass the exams, which are very difficult, you'll need expertise in mathematics, statistics, actuarial science, economics and finance, all together.
As mentioned, the salaries for actuaries can be quite high, and actuaries are now being hired remotely. The salaries for actuaries tend to range from $150,000 to $250,000 and those who are senior in their careers could take home even more compensation, depending on the company.
Business intelligence
To work in business intelligence (BI), you are a generalist who excels in business analytics, data mining, data visualization and data tools. Your skill set is in being able to take information and make decisions to optimize business performance.
The value that you provide aligns with your skill set in this example. More specifically, you'll work on data that comes from the data engineers and data scientists and relate it to core aspects of the business.
A business intelligence role at one of my previous companies looked at optimizing navigation menu options to maximize user traffic. Based on the company that you work for, your day-to-day operations will be very different.
To get into BI, it's a chicken vs. the egg situation. You'll need some sort of BI roles on your resume. You can intern at companies in a BI role, or transition to the role internally from another company.
Business intelligence roles usually make about $100,000, and of course, this depends on the company, the location of its headquarters, if it prorates salaries by your location and more. You can expect a range between $100,000 and $150,000, the more senior you become in your role.
Data science
Berkeley has the best definition of data science that I can find. They say:
These professionals are well-rounded, data-driven individuals with high-level technical skills who are capable of building complex quantitative algorithms to organize and synthesize large amounts of information used to answer questions and drive strategy in their organization.
Data scientists, at a previous company of mine, worked by taking raw data and created algorithms to better inform decisions. They created frameworks and guidelines on how to take top-level data.
For example, let's say a customer paid $20 for a service. The algorithms that data scientists created would determine the lifetime value of that specific customer. That lifetime value would be able to be taken by other people in the organization and determine how much to spend on ads, to acquire a new customer.
Getting into data science usually means that you have a strong background in math, or at minimum, you have a good understanding of math and how to practically apply the principles.
Data science roles are high in demand and can often make between $135,000 and $250,000.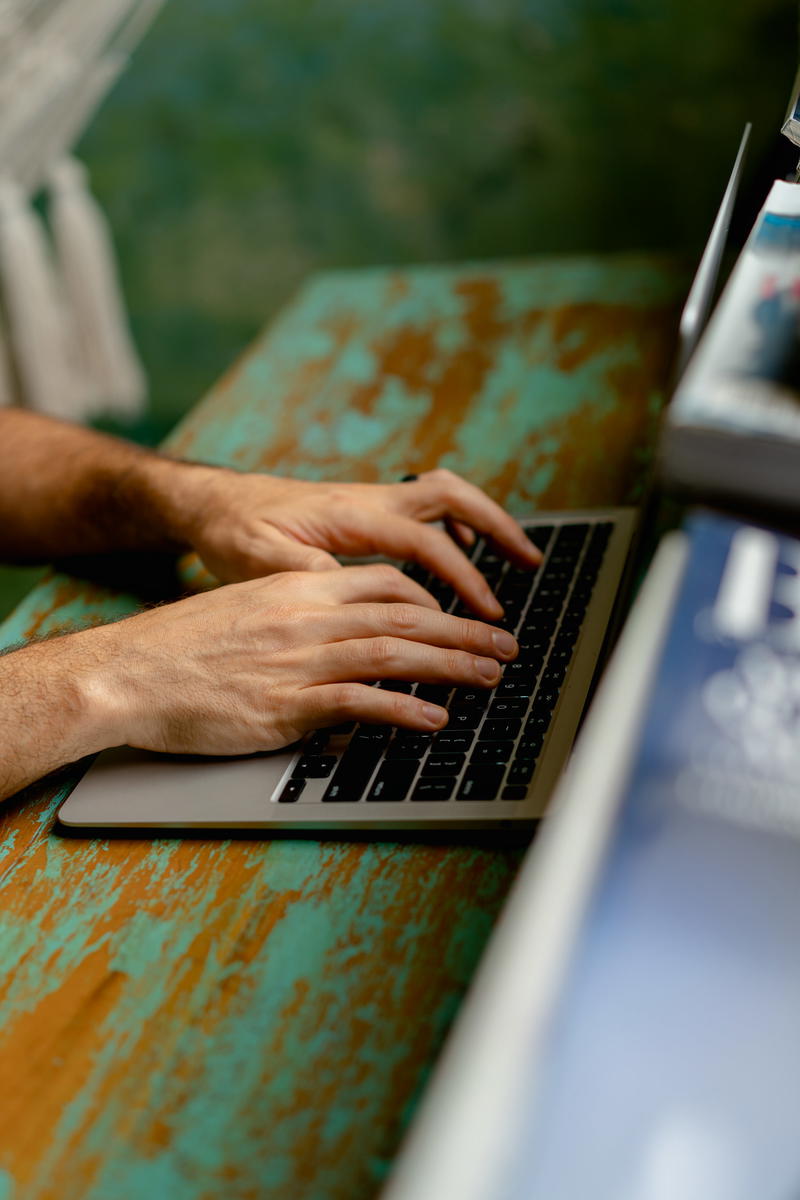 Tech recruiting
With all of these highly technical roles, you need someone who knows all about them at a high level: someone that can get an understanding of someone's skills and if they would excel at the company you work for is someone who does a good job in a tech recruiting position.
For any interview that I've had, the early conversations have been with a tech recruiter. They've helped answer high-level questions about the organization, and they've asked me questions about my background.
Helpful Tip
Use these top interview questions we've compiled to 'wow' the recruiter or interviewer. They're foolproof!
They take the information that I provide and communicate to the hiring manager to give a thumbs-up or a thumbs-down. If I show confidence and demonstrate my worth, I'll usually get moved into a first round interview quickly.
For anyone else in this position, I expect the process to be the same.
For you, if you want to get into technical recruiting, a good start would be to familiarize yourself with different types of engineering and technical roles. People sometimes transition into recruiting from technical roles themselves.
For professionals who already work in the recruiting profession, you can often move around to different industries because at a high level, recruiting principles are the most important factor of this type of job.
Technical recruiting roles are paid well and people in these roles can make anywhere between $115,000 and $250,000. You may also earn some commission for high-profile jobs, or based on the contract that you have with an employer.
Helpful Tip
Check out our guide to remote interviewing in order to be well prepped for your next chat with a recruiter.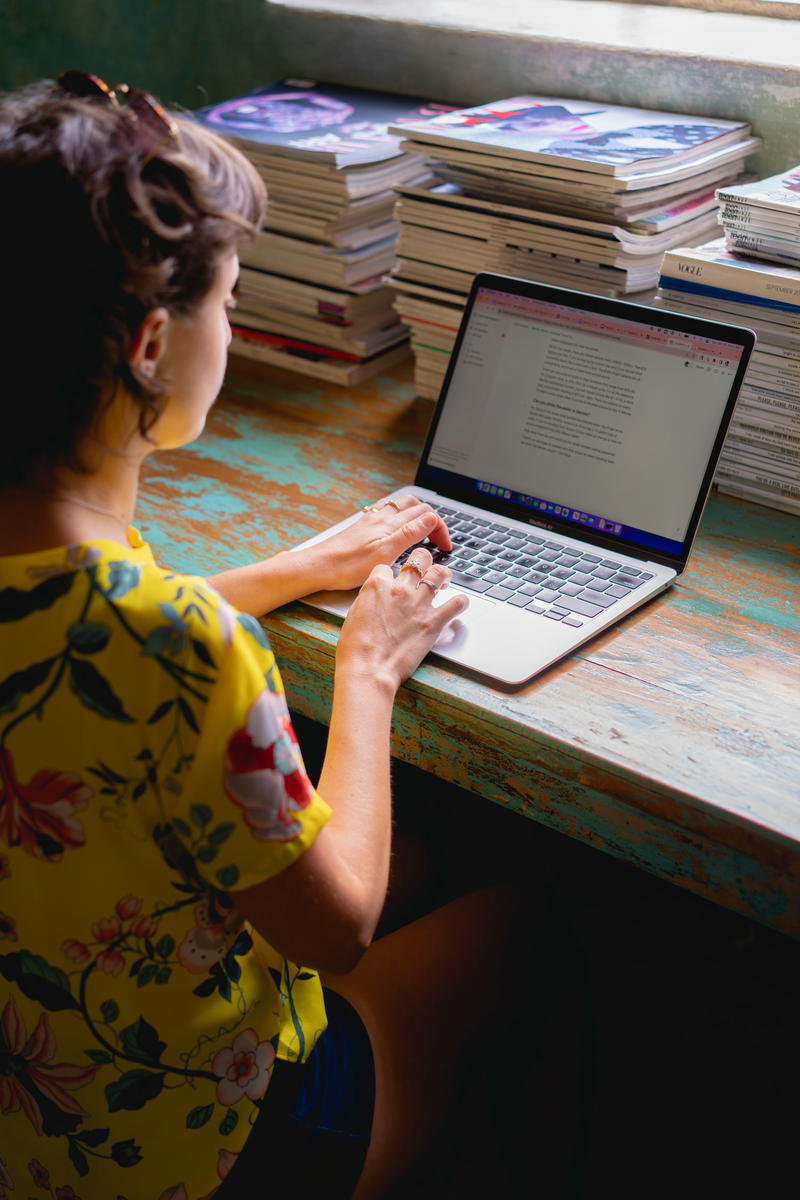 Software sales
Software sales representatives have a hard job, in my opinion. They have to know the software inside and out, and take calls and book demos with prospective customers all day!
Sometimes these roles are called sales engineers.
You use your technical skills to explain the fine details of the software you're pitching to your prospects. You answer questions, help solve their problems and in the end, show that your software will provide value or save the customer money.
Sales jobs are a little harder for predicting salaries. Some companies offer a (relatively) lower base salary with commissions, and others offer different commission structures.
There's no ceiling to your commission if you are good at your job. But, like engineering roles, we want to estimate if this is a good remote job based on the base salary. Luckily, some companies do offer competitive base salaries and you can expect anywhere between $110,000 and $150,000, before commissions. This is why you can see people who work in sales really racking in the dough.
Content creator
Go ahead, make a course, start a website and travel the world. This is our favorite career option and we encourage you to share your passion.
You can start earning a little bit of money on display ads on your website (like we've done here!) or start creating valuable content for someone to buy and learn from.
The dream is to be able to make these high-paying salaries while working for yourself, like freelancing.
Getting into content creation is typically done while you currently have a job. We've worked on this website during nights and weekends for several years, while working full-time.
Other successful content creators will wait until their side project earns more than their full-time jobs. We're not there yet, but maybe one day!
Helpful Tip
To jump into any of these career paths, start networking today with our best practices for networking remotely.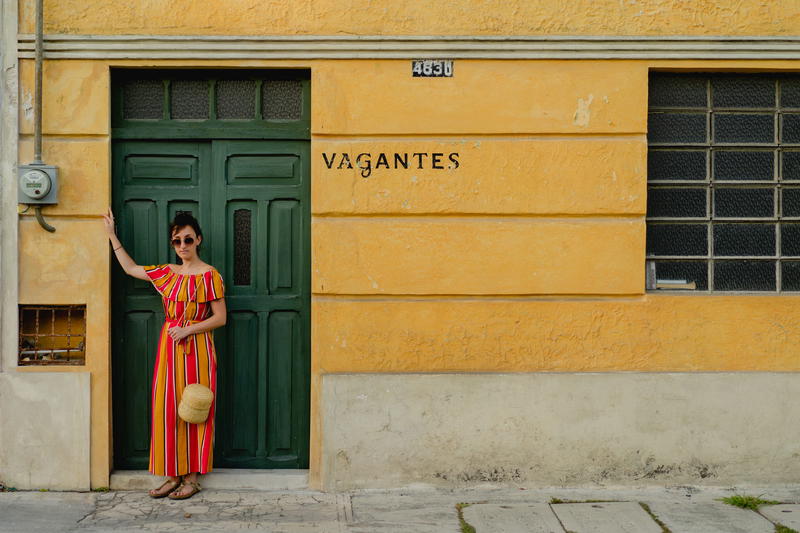 Understanding total compensation
The salary numbers that you've seen in this article are base salaries. A base salary is the money that you can guarantee to take home in a paycheck every two weeks.
Some companies will often quote you a total compensation number, which is made up of a combination of base salary, a bonus, stock options and other incentives (like 401k, education budget and so on). The stocks that a company promises to give you will fluctuate based on current market conditions.
Focusing on your base salary is a good rule to follow because you'll be using that to cover your day-to-day expenses like rent, a mortgage, car payments and bills. A "bonus" or "options" that you can eventually cash out will help with your long-term financial savings goals, but you shouldn't depend on that money to pay your bills.
Helpful Tip
If you are looking for a place to keep your savings, check out Wealthfront. It's what we use and the APY is too good to pass up. Check it out!
How we found this data
There's no secret math or special formulas to how we found the salary data for these remote roles. We got the salary data from the following sources:
I have been working in the tech space since 2010, and I have worked for a number of companies in both full-time and consulting capacities.
My personal experience and how I phrased the advice section has been from either working at a specific position myself, or talking with, and working with, colleges who perform those job functions.
Enjoyed our article?
Consider supporting us! We're a 2-person team (learn more about us here) and your support enables us to create quality content. Thank you!