Best Tips & Best Websites for Selling Your Stuff Online
Written by Becca
•
Updated on September 10th, 2023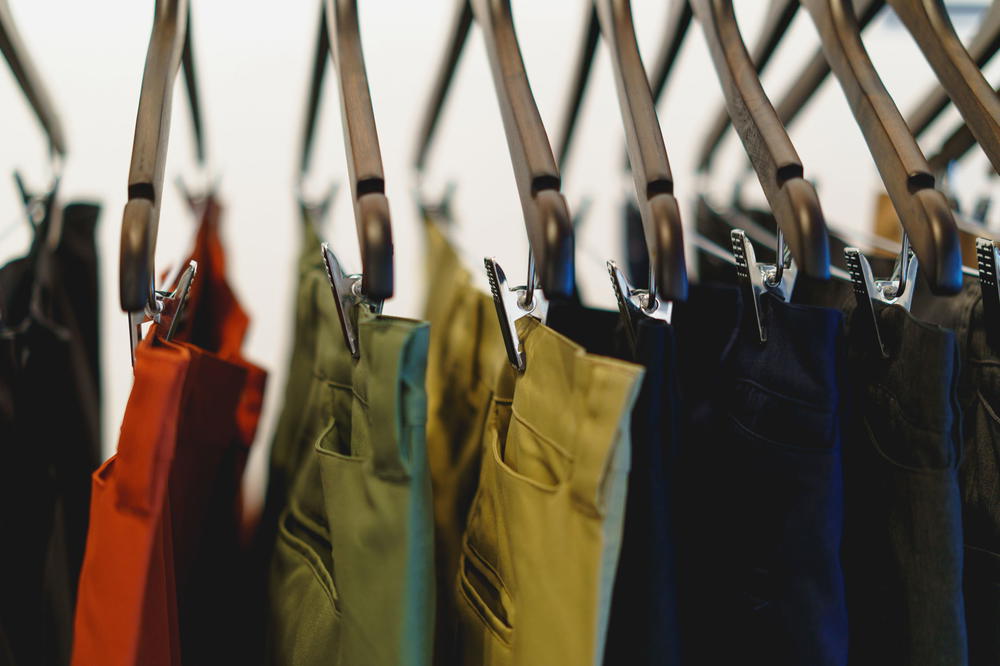 How can you sell your stuff online? See how to sell old unwanted things from your closet and around the house, with this list of best websites for selling safely online for free.
This article may contain affiliate links. We earn a small commissions when you purchase via those links — and it's free for you. It's only us (Becca & Dan) working on this website, so we value your support! Read our privacy policy and learn more about us.
Are you realizing you have a lot of stuff and you don't use it all?
Do you walk around your house/room/apartment and think, I wonder if this stuff is worth something?
Are you starting to consider that you could make money off of your stuff, clothes, bags, jewelry and shoes?
Here's a story, and I hope you're ready.
I started going through a minimalist (or minimalist-inspired) phase starting in 2017.
Usually when I move from apartment to apartment (and in NYC this is very common, as roommates, budgets, jobs, relationships and location-based needs change), I realize how much stuff I had in closets, under the bed and in my drawers.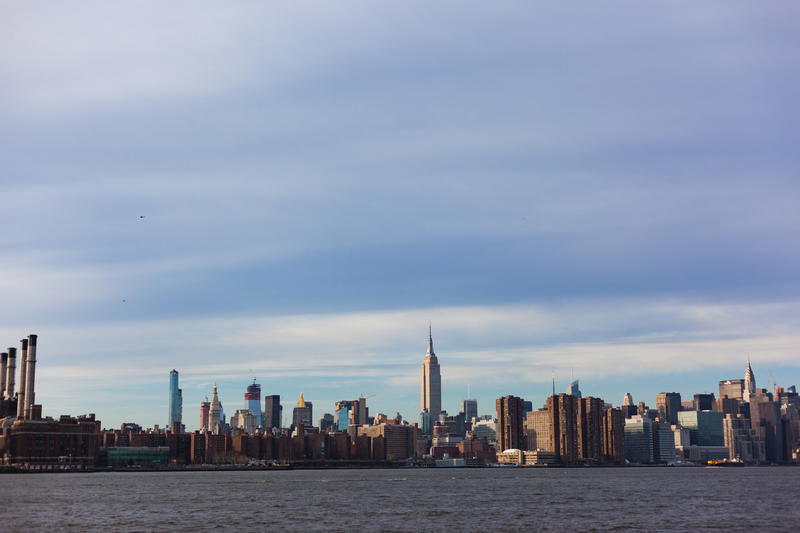 I moved within Manhattan from a massive master bedroom in a four-bedroom apartment with roommates, to a smaller-of-two bedrooms with only one roommate in a better apartment building, in 2017.
Because I had had so much 'stuff' amassed in that huge bedroom that had been too good to be true the entire time, I was faced with some decisions.
I knew I had to sell some things in order to fit into the new smaller bedroom.
I knew that half my stuff would go into storage because my next move was a bit temporary (meaning I knew I wouldn't be there for more than a year)
I had recently gotten the urge to leave NYC and travel again and in my head it was all a pipe dream, but part of me wanted to start preparing for 'having less stuff.'
With the three factors above and the fact that I had started going through my collection of clothes that past autumn, I started a minimalist vision for the future.
I started learning how to sell my furniture on Craigslist. I sold three couches, a desk, an accent chair, a desk chair, a coffee table and kitchen shelving, all in a month, alone. I thought maybe I had a talent for this.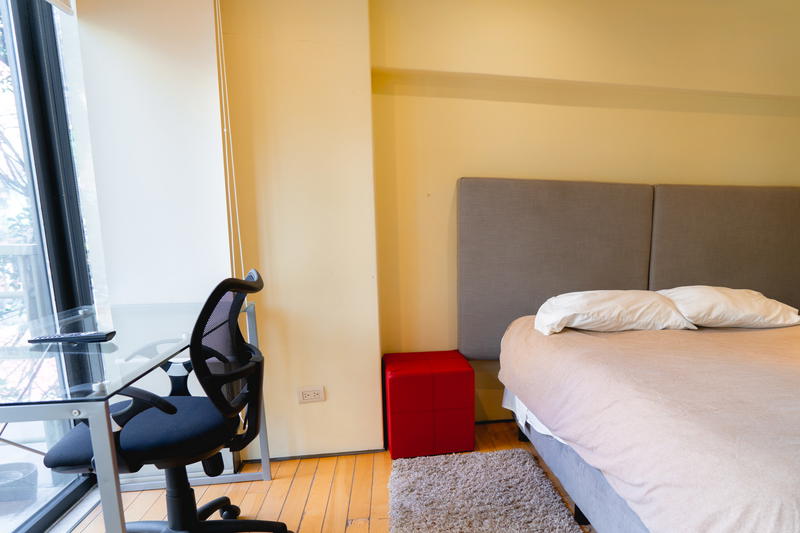 For the next bit of time I lived in that new apartment, and then I moved in with my boyfriend at the time, Dan, with whom I run this website.
We wound up having to pool our 'stuff' together, and much to our surprise, wound up with a lot of 'stuff' in our new apartment in Brooklyn together, without having done much to shave down our belongings into what really mattered.
Let's fast forward a few months. Dan and I left to travel the world and work remotely in 2018. We obviously had to only take two bags each: a big bag, and a small bag! Our things from the apartment certainly had to be minimized, with the rest put into storage.
So, I took it upon myself to list all our furniture, start a new spreadsheet, and listed all our furniture on Craigslist and Facebook marketplace. I made a few hundred dollars and sold it all within nine days. We flew to Peru.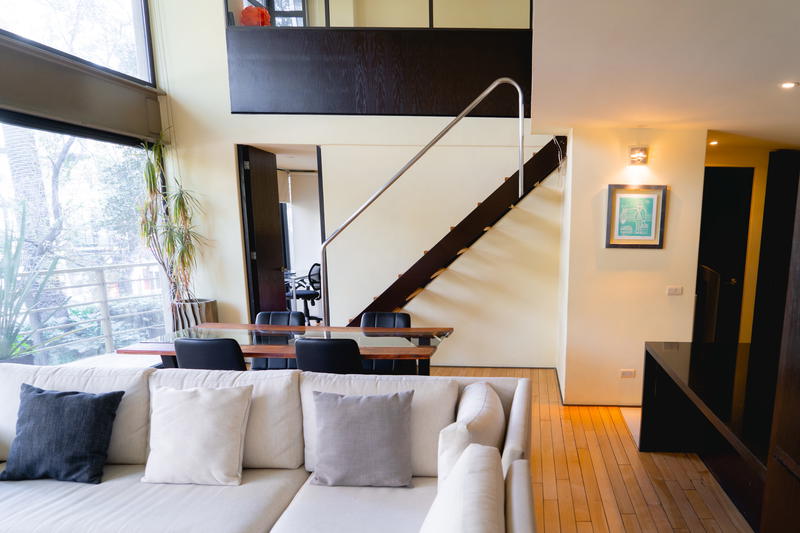 If we fast forward again to when we came back to NYC after traveling around the world, I had one "aha!" moment.
We were unpacking our boxes and I came across a decade-old pair of RayBan sunglasses that belonged to Dan.
"Are you going to wear these?" I asked, prodding him to answer with 'no.'
"Probably not," he said.
"I could list them on Poshmark, this website I just saw an ad for in the subway," I said.
I went to poshmark.com and started an account. At the time, I didn't know about many websites for selling stuff, and I definitely didn't know about the best place to sell stuff online.
I uploaded photos of the RayBan sunglasses, which I mistakenly priced way too low at $50.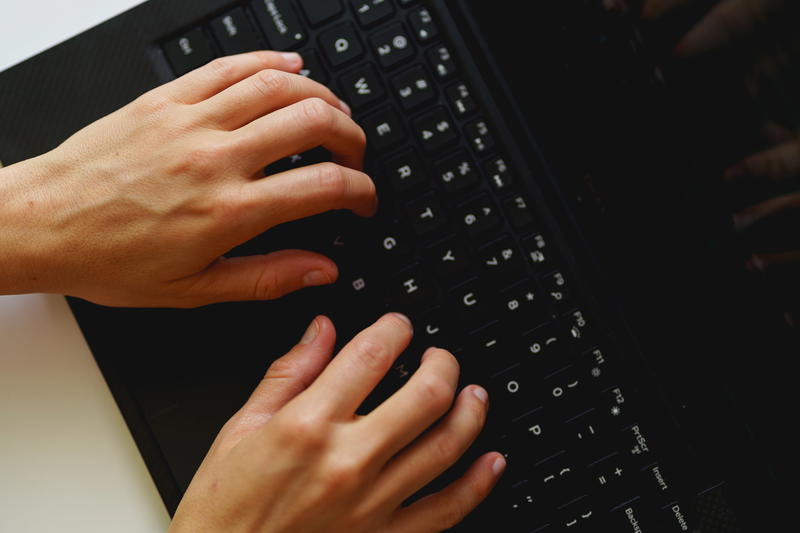 The RayBan sunglasses (with the original case) sold within 5 days.
I received a payout of $40 after fees.
It seemed very easy. Too easy?
Here's how to sell your unwanted stuff and make money
Since that life-changing day in early June 2019, I've made 99 sales on Poshmark, 32 sales on Mercari, 101 (soon to be 102) sales on Craigslist and Facebook Marketplace, 1 sale on Fashionphile, 9 on eBay (with Dan's help), 1 on OfferUp and sold 23 things for our most recent move to a new apartment on a combination of all of the above.
These "sales," as we call them, total in the thousands of dollars.
Helpful Tip
Are you planning to clean out your apartment or house before a big vacation or a long trip? See how we mention Poshmark and Mercari in this list of useful travel apps and websites that'll help you prepare by downsizing.
And you can do the same thing.
You could say that selling our stuff has been the most a) productive and b) lucrative side-hustle-slash-hobby that we've been pursuing since the day of the RayBans.
What I want to show you is how to immediately start listing things you don't want from your home and from your closet and start making money fast. It's one of the best lifestyle budget hacks in our lives and in many of the lives of people we know, both to make money, and get rid of stuff.
What I will cover in this list are the following platforms and how to use them, along with my own personal tips.
And, for when your item won't sell after 6-12 months, I have a secret way of giving things away for free and making community connections at the same time.
I bet you can't wait to start. Let's go see which website is best to sell things on.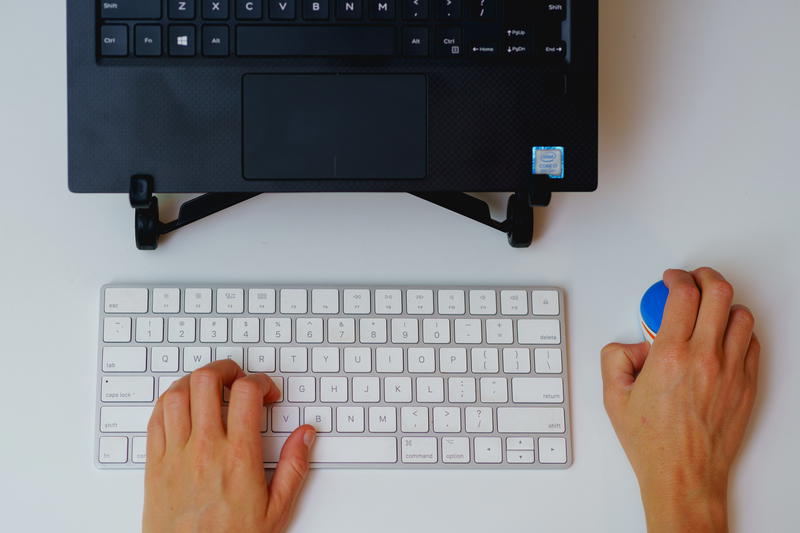 Poshmark: How to sell your old (or new) clothes, shoes, accessories and bags on Poshmark
As I mentioned, my first successful sale on Poshmark was a bit of a surprise, and it worked out great.
Poshmark is an online marketplace where you can sign up for free to start your "closet" (which is what Poshmark calls your profile), and start taking photos of things in your home or closet, as long as they fall into clothing and accessory-related categories.
You can also list things for 'home' on Poshmark, like decor, but no electronics.
Helpful Tip
Use my code CLOSETBROOKLYN to sign up, and we both get $10 when you make a sale. Download Poshmark today!
How does Poshmark work for selling your old stuff online?
Here's how Poshmark works, in summary.
Upload a photo and create a name for your profile (it does not have to be your real name)
Start with as many listings as you want. Poshmark will prioritize getting your profile into their algorithm for the more listings you have.
To start a listing, take nice photos of your item, give it a name, insert the original list price, and then mark it down to your selling price. Their suggested markdown for used items is 40-50% off list price.
Be 100% sure to note any damages, discolorations, marks or malfunctions of your item, as your buyer will be rating you, and anything left undescribed will count against your ratings as a seller.
Be prepared to negotiate and haggle! Buyers can send you offers for a lower price they'd like to pay, and you always have a 24-hour window during which you can make a counter-offer.
Be prepared to see buyers "like" your item, meaning they're interested. After you get a few "likes," you can send "offers" to the "likers" and give them a discount directly to their inbox. This is how I've gotten some of my sales.
When you make a sale, you'll get a prompt email from Poshmark with a shipping label for USPS.
Print the label.
Affix it to a package like a mailer envelope or small box, to fit the item.
Tape it all up and bring it to your post office nearby. Be sure to ship it within 3 days; within 1 day is ideal and will make your "Posh Stats" better.
You will get paid after your buyer receives AND accepts your item. Your buyer also has the chance to rate you and leave a comment.
Be sure to add your accurate and current payout information for ACH direct deposit to a bank account on your Poshmark settings.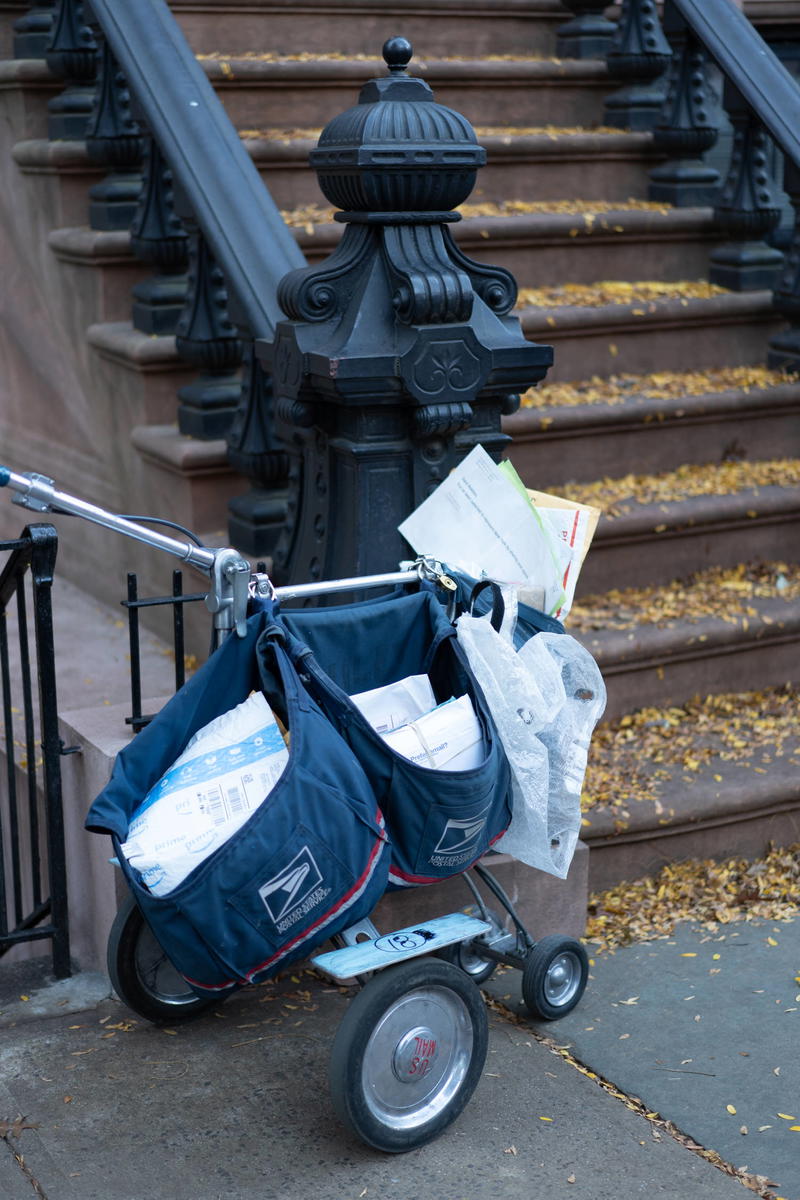 And that's how it goes! I've learned a whole bunch of tricks by selling on Poshmark for two years now.
It's clear that some brands are better than others and much more in demand, but I've sold some completely no-name items, like jewelry from my travels, gently-worn shoes that I've listed with great photos, and great or like-new condition other items from clothes, shoes and bags that I own.
I decided on how I was going to sell items, and which items to sell, while I was on my decluttering journey in my apartment.
My best tip for selling your old stuff on Poshmark
My best tip is to start looking at the things in your closet like a store. Consider everything you no longer love to be like your inventory. Keep your Poshmark listings alive as long as you continue to wish to sell those items.
Check your profile every now and then online (I also have the app) and lower your prices if you REALLY want to get rid of something, like if it doesn't fit, is out of style, or if you're positive it's of no use to you (but you haven't gotten around to donating it).
Poshmark has been one of the best places online to sell things and make some extra cash and I hope you'll have fun with it like I have.
How do I join Poshmark?
You can sign up with my invite code, and get $10 off when you buy something! You could end up getting something completely for free.
Use my code CLOSETBROOKLYN to sign up, and we both get $10 when you make a sale. Download Poshmark now.
Mercari: How to sell unwanted items for cash online, on Mercari
I found out about Poshmark one day when I joined a Facebook group called Poshmark & Mercari VENT (meaning that it's for people to vent about issues and concerns, and get help from others).
I didn't know what Mercari was, and I joined shortly after seeing it mentioned for the first time. I think I even replied to someone's comment in the Facebook group saying, "What is Mercari?"
What is Mercari?
Mercari is a lot like Poshmark, but you can sell nearly anything (as long as it's legal). The difference is mainly that you can sell lots more electronics and household items on Mercari, compared to Poshmark, which focuses on brands, fashion and home.
Here's a few ideas of what we've sold on Mercari:
A designer purse
An athletic brand men's hoodie
A brand new tags-on sport water bottle
A luxury brand unisex watch
Camera lenses
Photo frames
Vintage running shorts
A new-in-box travel Bluetooth speaker
Much more!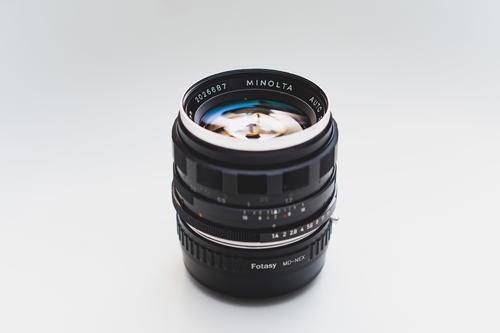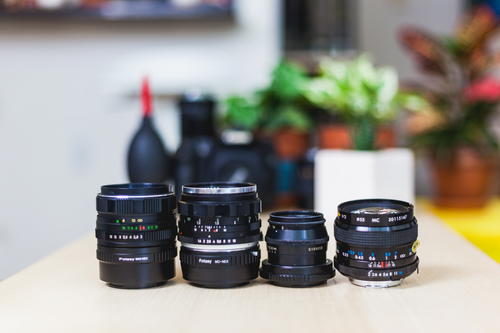 How does Mercari work for selling your old stuff?
Mercari works a lot like Poshmark does.
You'll set up your profile, add a photo, give a name to your account (whether your real name or a pseudonym username) and immediately start creating listings.
You'll want to add some good photos, a catchy title for the listing (up to 40 characters), size, color, brand and detail info, and then set your price and take a good look at Mercari's shipping options.
The caveat with Mercari is that there are a few nuances when it comes to shipping, as they can accommodate labels made with USPS, UPS and FedEx, all at different prices.
Be sure to be familiar with the weight of your item so that you can choose a shipping method and weight appropriately and not risk having your item returned to you once it sells and ships out. This is very important!
Once you make a sale on Mercari, you'll receive a label to print, and all you do is wrap up your item in an approved mailer and bring it to the designated shipping location (USPS/UPS/FedEx).
One thing to note about Poshmark vs. Mercari is that with Mercari, you can directly message another user to ask questions about sizing, condition or specifics regarding an item.
What to watch out for on Mercari
The thing to watch out for on Mercari, and it's something they're getting better at monitoring, is spam DMs.
If you get any user telling you that they want to chat offline and they aggressively send you a spammy email address or phone number or Instagram profile, you can report them and block them.
This is behavior that's not allowed by Mercari, and for your safety, you should only DM other users on the Mercari-sanctioned platform for transparency.
Is selling on Mercari worth it?
Yes, totally. It's a great way to sell your stuff online and make some extra money off your unwanted closet items.
Unbelievably, we've made 34 sales on Mercari in two years, and it all must've been stuff I didn't care for, because I don't miss any of it.
How do you start selling stuff on Mercari?
It's simple. Sign up for Mercari and get up to $30 toward your first purchase, and then start selling, only with my invitation link here.
Craigslist: How to sell stuff from your home on Craigslist
If you live in a big city, you've probably heard the phrase "Craigslist roommate," or "Craigslist scam" or something negative about Craigslist.
To be honest, I've had pretty good experiences on Craigslist through the years.
I'm definitely someone who made their first Craigslist sale by selling furniture for moving apartments within NYC, but at some point I suppose I realized that I could sell anything on Craigslist.
What kinds of things from your home can you sell on Craigslist?
Here are a few interesting non-furniture things we've sold on Craigslist here in NYC:
A North Face backpack
An iPad Mini
A Google Nest Mini
A camera tripod
Men's Nike running shoes
An IKEA shelf (seriously, just the shelf)
Yoga blocks
A cookbook
Resistance bands workout equipment
Headphones
Camera lenses
An old iPhone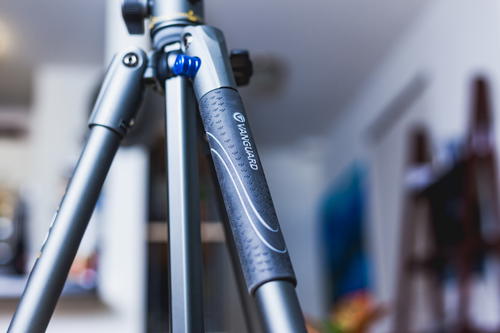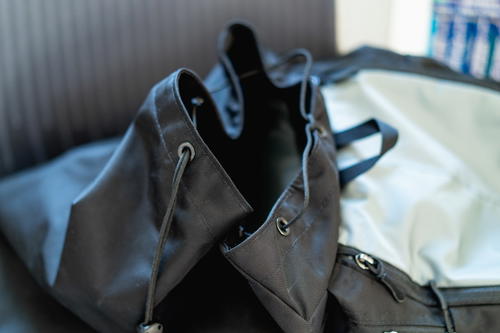 As you can see, it's a whole range of things, ranging from electronics to workout equipment to travel gear.
The benefit of Craigslist, which at the same time might be a disadvantage, is that all pick-ups have to be done in person.
Craigslist does not have a "sell online" option, so when you make a listing, you always have to make a mark for where you live. This is so buyers can transparently be aware of how far (or close) they'll have to travel to get to you.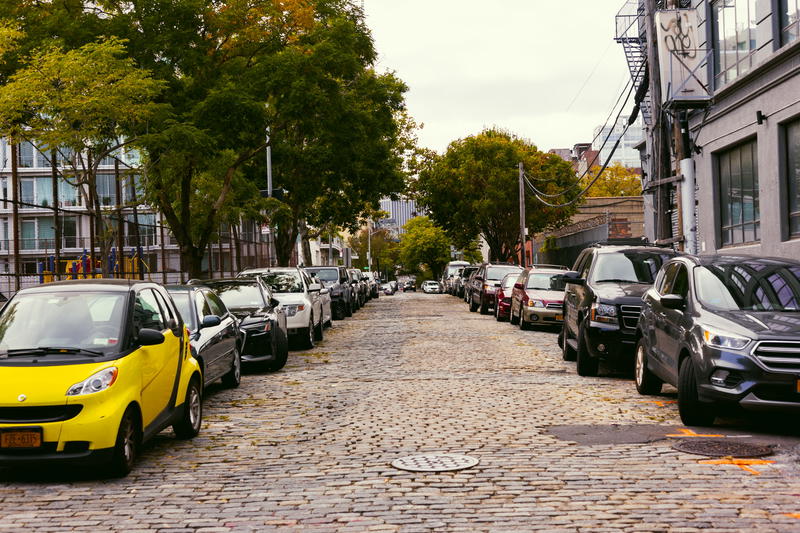 Tips for selling your stuff safely on Craigslist
One rule of ours is to only accept cash on Craigslist. This is because "cash is king."
Well, really, this is because cash is safe.
If you have anyone wanting to pay you via PayPal, bank transfer or Venmo, it's best to say no, because some sly people out there are aware that there is a charge-back option on some of these methods that will scam you of your money.
Ask for cash up front and be clear about your expectations when scheduling a pickup.
Should you give out your address when making a Craigslist sale?
Something else to be mindful of is giving out your address. If you are selling a couch, well then, of course, someone's going to have to come to your street and house number with a truck or a van.
But if you're selling a book, a bike lock, or a sweater, you can give out the address of a store nearby as a safe meeting spot so that you can keep your home address confidential.
I would often give out the address of a convenience store two blocks away as my default meeting spot.
The store has a picnic table out front, which is a great meeting spot if I want to tell a buyer what to expect when showing up. It also makes it safe for everyone because there are typically others around and it would be hard to get away with any crimes or scams.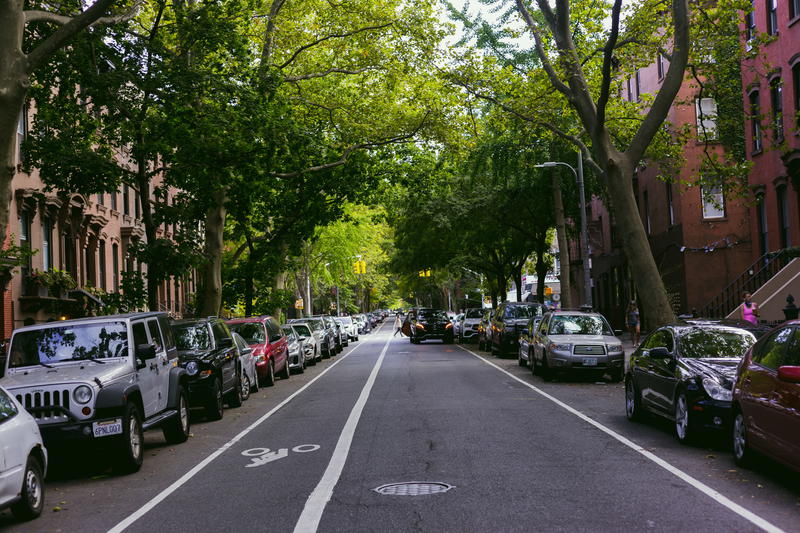 Are there any invite codes for Craigslist, and is Craigslist free?
There are no referral bonuses or ways to refer a friend to Craigslist, but one tip is to make sure you sign up for your local regional Craigslist so that you don't get your account stuck in the wrong region.
For example, we use Craigslist NYC at "https://newyork.craigslist.org/."
It is free to post an item for sale on Craigslist, as long as you choose the correct options.
Choose the following to ensure that you post a listing for free:
Choose the 'location' that fits your location best
Choose 'for sale by owner' under "what type of posting is this"
Then, choose your 'category' (examples are electronics, household goods, vehicles, apartments, etc.)
From there, you write a post title, price, location, and as many notes as you'd like. Lastly, upload your photos and make sure they load before you hit "Submit."
Is it worth it to get rid of stuff around the house and sell it on Craigslist?
Yes, totally. There is really no risk to you, and no costs involved to sell random stuff from your home on Craigslist.
All you need is your time, and you can start making cash from unwanted items around your home and in your closet.
Facebook Marketplace: Sell your unwanted items online for free at Facebook Marketplace
Facebook Marketplace is on and off one of my favorite and also least favorite platforms to use for selling my stuff from around the house.
For one thing, there are some benefits:
You can do a little bit of research about the buyer, just by being able to see their Facebook profile
Facebook keeps improving Marketplace, whereby they're now making it easier to add all sorts of details and ways for buyers to find your listings
Facebook Marketplace also integrates with Groups, so you can throw your listings into community groups where people post listings, with only a click.
The ease of use of the quick messaging feature outweighs the clunky emailing of Craigslist, especially if you have the Messenger app on your phone already. There's no need to exchange phone numbers for scheduling a meet-up.
There are also some disadvantages of Facebook marketplace:
If you post something desirable at too low of a price, you may find yourself inundated with messages
There tend to be some people who are pretty annoying, objectively, and who have replied to my postings with messages as frank as "$20," which is no respectable way to negotiate with someone.
I've had some people completely bail on me even after setting a time and giving out my address, for selling a rug, for example. (This could happen on any in-person marketplace)
Facebook has mistakenly flagged some of my items as illegal based on their AI. For example, I posted a photo of a Coach wristlet purse and it got flagged as a firearm. So… they have some work to do, still.
I'm currently using Facebook Marketplace with shipping for the first time and so far I'm not impressed. Facebook apparently 'forgot' to pay me after my buyer received the item, and I've had to email their mysterious customer service, who told me to keep waiting. I cannot honestly recommend Facebook Marketplace's shipping option yet and I suggest sticking to the 'sell for local pickup option.
What kinds of things from your home can you sell on Facebook Marketplace?
To my knowledge, you can sell any type of legal item.
Facebook does screen listings, but it seems for now that it's based on an AI-type intelligence that approves your photos and the words in your listing title.
We've sold a whole list of items from home, including:
A set of drawers for storage
2 floor plant stands
An iPhone with a broken screen
A piece of carry-on luggage
A drill without a charger
A lamp
A 65-L REI backpack for travel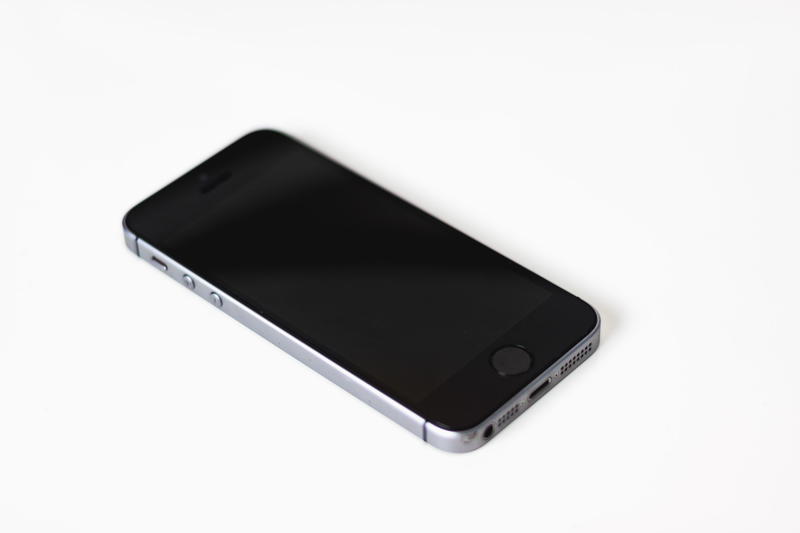 Is it safe to sell things for local pickup on Facebook Marketplace?
Yup, it's safe to sell unwanted items from your home and closet on Facebook Marketplace as long as you adhere to the same tips I gave above in regard to Craigslist.
What are some other best websites and apps for selling my stuff?
If you're on a journey to decluttering and you want to sell old stuff, there are more sites out there than the "Big 4, as I call them (these are Poshmark, Mercari, Craigslist and FB Marketplace).
Here are some more ideas for where to sell your stuff, with an explanation of what each is good for:
OfferUp
OfferUp basically wants you to only use their app. You can list essentially ANYTHING, and you can sell locally within your city or region, or you can say yes to the option for shipping something that is small. Download OfferUp on your app store.
eBay
You've probably heard of eBay. What's interesting about it is that eBay is an auction, so you have to start your sale at a low value, and if there's interest and demand, you could sell it at a higher price. We've gotten low-balled on eBay a few times, and it's part of the game.
As an update, I've duplicated my Poshmark and Mercari listings into eBay and have started selling with the exact success I imagined. Basically, your items that are name brands will sell with much more frequency than things that have no brand, or are generic, or are dime-a-dozen brands like Old Navy or H&M.
eBay is a bit confusing, because in contradiction to Poshmark's ease of use for the seller and buyer, eBay has more opaqueness surrounding shipping. When making a listing, eBay will ask you to measure the item, or determine its weight, or to let eBay decide what to charge the buyer based on their distance and the presumed size of the item. You typically will not 'lose out' on the shipping costs, and you can even make $1-2 by "over-estimating" on shipping.
The last few things to know about eBay is that bids are binding. eBay makes sure that both you as the seller and the buyer know that a final bid is the price that the item will sell for. The final thing to know when selling on eBay is that you only are released to ship an item once the buyer has paid, and sometimes on a rare occasion, the buyer does not pay! In those cases, you can re-list your item.
Fashionphile
Fashionphile is a consignment website for selling luxury items. Check the list of accepted brands here. What happens is you'll send in your item for inspection and if accepted, then Fashionphile will buy it from you and you'll get a pretty prompt payout (of approximately 25% of its value, but they won't tell you that verbatim).
The RealReal
If you have unworn or unused luxury items sitting around in your closet and you'd like to sell them in a hands-off method, try consigning online with The RealReal. The RealReal is a big and growing online consignment shop that also has brick and mortar stores in NYC. You can check their list of hundreds of designers to determine if your item qualifies to be considered for consigning.
My first experience with The RealReal was in person in Brooklyn. I made an appointment in one of their NYC locations and brought in my item, a pair of rag & bone jeans.
Ultimately, they rejected the item and it got returned to me. I sold it on Poshmark a few months later.
I'm trying again with The RealReal though, this time with a luxury bag. This time, I opted for an in-home appointment with a luxury manager, which is one of their offerings nowadays as an alternative to sending in your bag or item, and/or the in-store appointment, if you don't have a TRR store near you.
Via texting as a method of communicating with the company, I was matched with a luxury manager in my area and after one day we set up an afternoon visit to my home. We kept in touch through texting, and with a five-minute visit, she took my item (it was one of the listed designers), and sent me an email confirmation and told me to look for email notifications with updates about the selling process!
I'm also currently sending in another bag from one of The RealReal's list of approved designers, hoping it'll be accepted and that it'll sell on their site. If it sells, I'll get a payout and The RealReal will take a commission, much like other online consignment marketplaces.
Have you sold clothes, jewelry, watches, shoes or bags with The RealReal? Send me an email and let me know how it went for you.
Also, if you'd like to shop luxury consignment products, check out The RealReal here.
AptDeco
AptDeco is only for selling furniture, but we've had some luck here! Last year, we bought Dan's desk chair on AptDeco, and then we sold my desk when we moved.
That was the only sale we made, but I have to say their customer service is very fast to reply and that's the good news if you have any issues.
More on buying or selling furniture on sites like AptDeco can be found in our guide to affordable home furnishings for your new home.
Textbookmaniac
Not much to say here about Textbookmaniac, but we lucked out by selling one foreign-language book on this website. Check it out here at their site.
ThredUp
I have not used ThredUp because I donated so many clothes this past spring that I have nothing left to give in bag-loads to another website. ThredUp lets you send them a huge bag of stuff from your closet and then they pick and choose from it as to what is sellable.
They'll buy it from you so that you get a payout, but payouts are based on the worthiness of the brand. This means dime-a-dozen brands like Forever21 are virtually worthless and that you'll get a much smaller-than-deserved payout for something of a luxury brand than you would elsewhere.
I have not used ThredUp yet, as mentioned, because I haven't had a bag of stuff I was so ready to part with after doing five bags of donations locally, but if you want to be one-and-done with your selling and minimizing, then go for it! Use this referral link to get $10.
Conclusions from two years of selling my unwanted stuff around the house
My main conclusion about the constant mindset of continually cleaning out our home of unwanted and old stuff and things is that it feels absolutely fantastic.
We've gotten to a point where our Craigslist ads are now minimal, but at one point in the past, we had dozens and dozens of ads that I would renew on a daily basis. We were selling multiple things per week, on the winning combination of Poshmark, Mercari, Facebook Marketplace and Craigslist.
My mindset has shifted in that I think of things I own as things that can be worth money to someone else, and then I try to market them to make a sale. It has brought out the entrepreneur in me, and after all's said and done, we have a cleaner and more minimalistic home to enjoy.
Last but not least, here's how to give away your unwanted things within your community
Have you heard of "Buy Nothing?" My friend mentioned it last year and I had never heard of it, so I thought nothing of it.
Then, when we were moving, we had a lot of things that were too random to sell; or rather, we posted them on Craigslist and OfferUp, and when they didn't sell, I said, "What do we do with these?"
The Buy Nothing Project is a worldwide phenomenon of a movement and a revolution about, well, not having to buy anything. The idea is that the community around you can help out when you need something, and when you need to give something.
So, what did I do? Over four weeks, I gave away 50 (!!) items on Buy Nothing (my local neighborhood group, on Facebook) and made many people very happy with the things I had no use for and wanted to give away.
A lot of these things were duplicates of kitchen items, throw blankets that had not come out of the closet since we had moved into the apartment, knives, unopened cans of food, a bag of men's clothing and so much more.
Check out the Buy Nothing website to find your local group.
Enjoyed our article?
Consider supporting us! We're a 2-person team (learn more about us here) and your support enables us to create quality content. Thank you!