15 Valid Reasons Why You Should Move to the Suburbs
Written by Becca
•
Updated on September 6th, 2023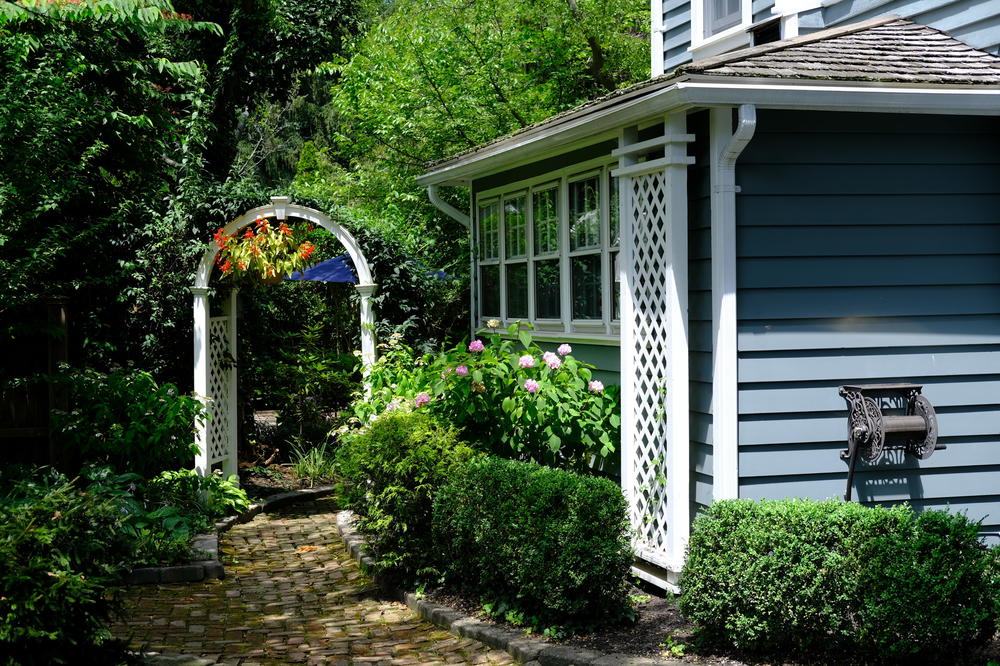 What are the main benefits of moving to the suburbs from a city? It's not that the suburbs are better than cities; they're just different. See our reasons for considering moving.
This article may contain affiliate links. We earn a small commissions when you purchase via those links — and it's free for you. It's only us (Becca & Dan) working on this website, so we value your support! Read our privacy policy and learn more about us.
As we all get a little older, living in a city becomes a little harder to do, financially. Studio and one-bedroom apartments only get you so far once you want to add additional members to your household (whether pets or children)!
Maybe you need an extra room for a home office, or maybe you are indeed growing your family. Whichever the reason, rent prices don't usually go down, and moving to the suburbs from a city has its advantages (and disadvantages).
In this article, I'll go over some of the decisions and reasoning that Dan and I took into account as we (a couple who has spent our 20s and 30s in NYC and traveling) started considering moving to a suburb of New York City. If you are living in any city, this will be relevant to you.
Check out the reasoning behind this difficult decision that we made. And if you're curious about moving tips, read our guide!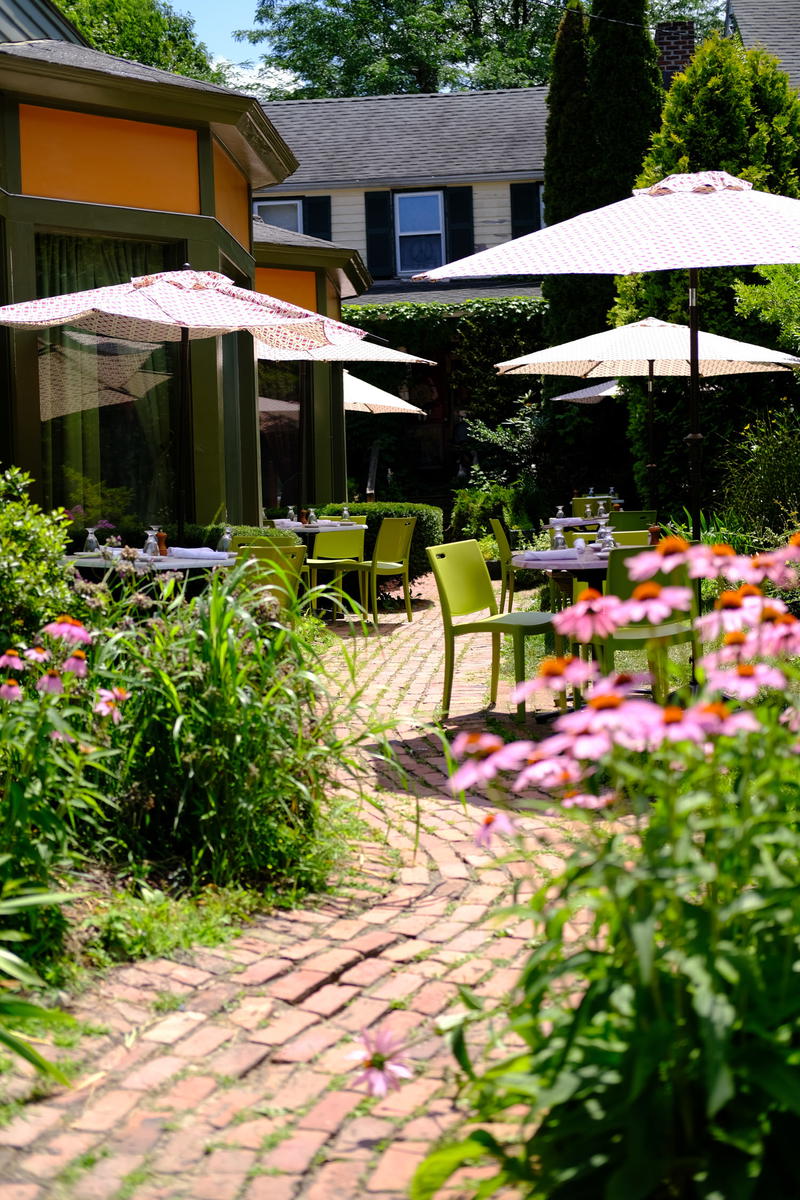 You'll get more space for the money
This is obvious: you will most likely get more space when you leave the city.
Maybe we're basing this off the lifestyle in NYC, as one where everyone knows that you just don't get a lot of space. The same goes for cities like Hong Kong, Tokyo, etc. Somehow, other American cities aside from NYC do have more space, but then again, no city is like New York!
Prices in any city are going to be more expensive than in the suburbs (of that city). If you have an example of this not working out mathematically, please do let us know!
Truth is, you'll often find double the size of a home, for half the price (when renting). Again, this depends "how far outside the city you go," of course!
It depends on where you choose to live. The change in rent price by moving to a suburb will hopefully offset any additional costs that you may incur (like a car, or transition costs back to the city for a commute).
I'll break down costs a little further down in this article.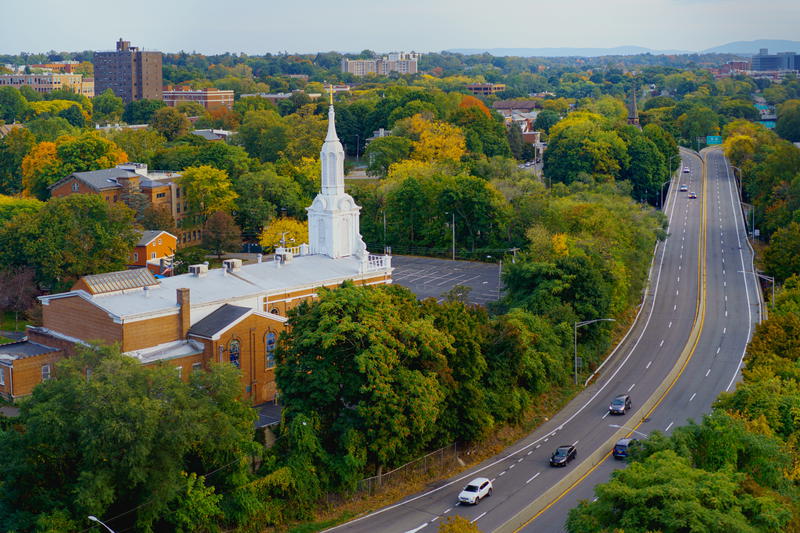 You will finally have some peace and quiet
The week we moved into our most recent NYC apartment, we opened the windows just a crack. What we heard was the thumping of large trucks down one of the main avenues of our neighborhood, along with the reggaeton blasting from cars stopped at the gas station across from our building.
"Wow," we thought, "Good thing we have these solid double-paned windows that should be pretty soundproof."
That continued to be the case (the soundproofed-ness) until in early spring, constant construction on the avenue woke us up at 7 or 7:30 am daily for about a month, despite the fact that our fan should have drowned out the noise.
Living in a city simply comes with noises, whether noisy neighbors (our old floor-below neighbor used to practice guitar late into the night) or the subway (I lived on 96th St. and Broadway in Manhattan in my 20s and learned to fall asleep to the lull of the trains).
Moving to the suburbs brings a different kind of noise, is how I'd put it. Instead of grinding city traffic, trains and buses or unwanted loud music from cars, you may run into noises like gardeners in the morning, the constant hissing of cicadas every few years and maybe a neighbor's yappy dog in the yard.
Depending on which type of lifestyle noise you tolerate, this is what to expect when moving to a suburb from a city.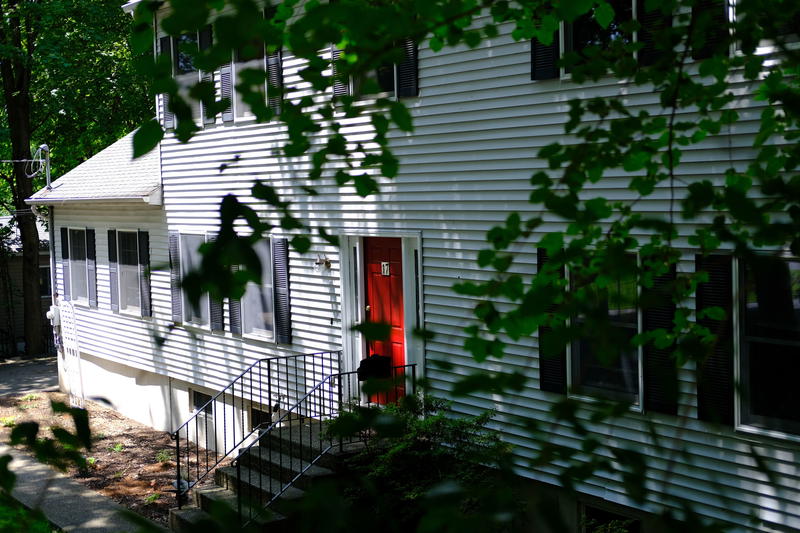 There is less city traffic
Unless you live in Los Angeles, which is a sprawl of lots of neighborhoods and mini-cities connected by highways, traffic tends to die down once you leave the city.
For example, take the scenario of "leaving NYC at 5pm on a Friday in the summer." Literally everyone in a car, taxi, bus or Uber is escaping the city for the beach or the mountains via a limited number of tunnels and bridges. It is gridlock.
When you reach the suburbs, you have more options. If you see in Google Maps that there's an accident on the highway, you can take side roads or county roads. You also probably will not find a rush hour standstill outside your door.
Are we wrong? Let us know by getting in touch, from your experience.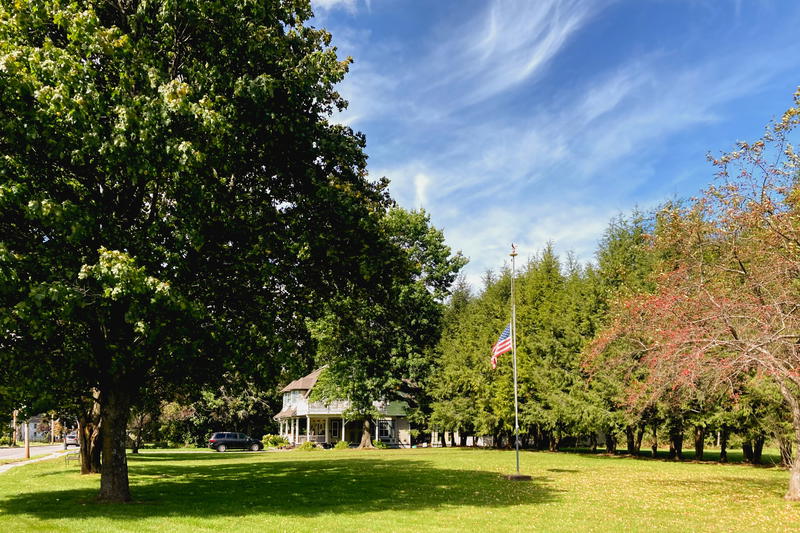 You will save money (in some way)
There are some things that downright cost money in a big city. Taking an Uber a few miles will run you $25 plus fees and tips when it's raining or pouring and you know the subway is probably flooded.
If you own an apartment property, paying a high HOA every month gets incredibly pricy, even if you have renters. There's all of this, even if you focus on the things in the city you can do for free.
Doing things like entertainment (getting a cabana with your friends at a shuffleboard bar) can run you towards the $100s for just a couple of hours. Going out to drinks with your coworkers will cost a pretty penny, and so many places require reservations that you may wind up paying a minimum fee just to physically be there.
It depends what type of life you live in the city. Are you frugal, into saving for your future, trying to nearly live for free in a city like NYC? Or are you dishing out, to live life to its fullest, knowing that your years in the big city are numbered?
Moving to the suburbs (without taking into account the cost of a car, insurance, upkeep and gas) "might" cost less, based on the types of activities available and the cost of going out, eating out and things like public parking. It's worth keeping in mind.
You will have access to more parks and recreation
If you're looking for greener pastures, that's the suburbs, and it's something we had to consider in thinking about what we wanted for our family's future.
Don't get me wrong: Dan and I have spent a good part of our 20s and 30s running and biking through all these parks in NYC where you can exercise. My happy place is Brooklyn Bridge Park, where I love bike riding on spring and summer nights to catch golden hour against the backdrop of the city's beautiful skyline. We enjoy picnicking with friends on the green grassy lawns of parks in our neighborhood and close by.
As for having real convenient access to parks and green spaces, that is where the suburbs come in. Take, for example, the fact that we're moving to a suburb near one of New Jersey's largest public nature reserves, a place where you can trail run, hike, do nature walks and go bird-watching. It certainly feels like being out in the wilderness, just for an hour.
Also, don't get us wrong: NYC's parks are incredible, and we've seen some cities with equally stunning green spaces, like Vancouver, Washington, D.C., Philadelphia and Boston.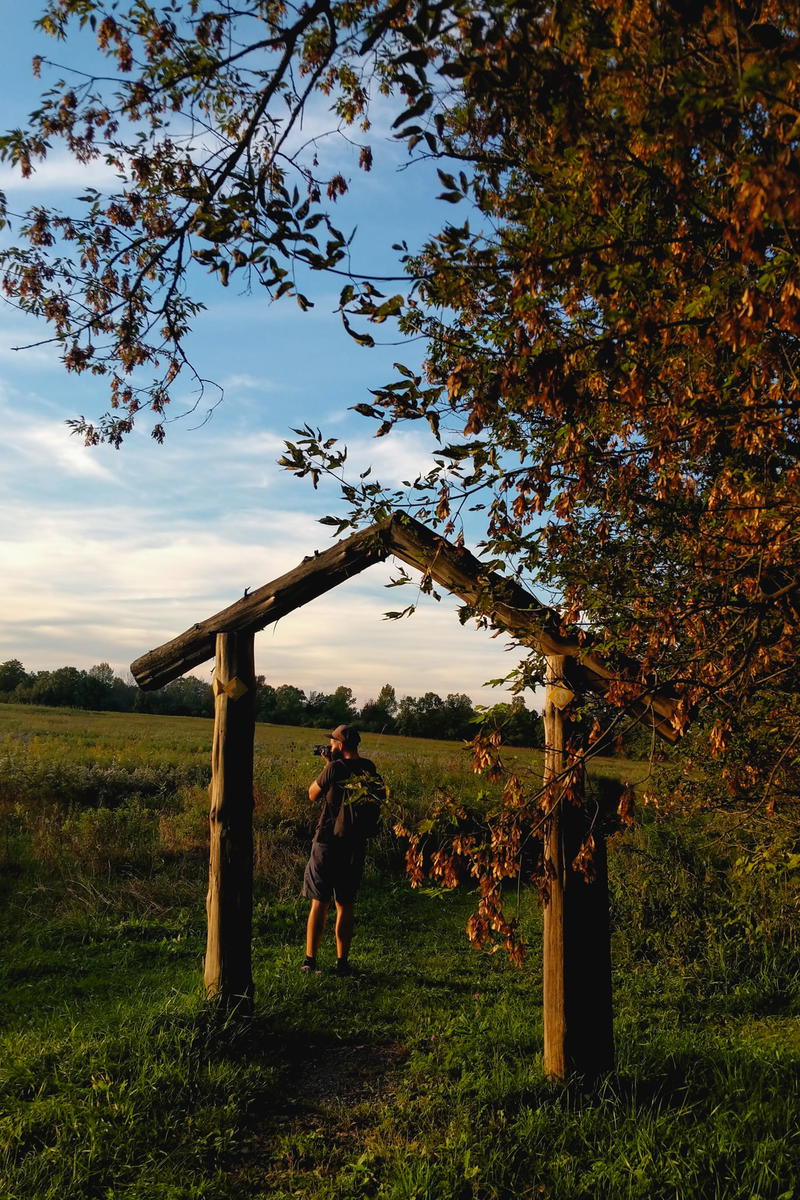 You have the opportunity to move closer to family
For us, and very ironically for me, the number of people in my close family dwindled in the city we lived in, as we were nearing the time when we wanted to plan for having a family.
For years, my grandparents lived in Brooklyn, and the easiest way for me to visit was by taking the NYC subway to see them, usually once a week, on the weekends, or even on weekdays, because I could! I also had two of my first cousins nearby in Brooklyn, and some extended family in Manhattan.
Times have changed, though, and cousins and grandparents have moved. The rest of my family lives in the suburbs of NYC and is spread throughout the Northeast. My sister lives in Philadelphia. Dan's family (all of them!) lives there, too.
With a move to the suburbs, we make it easier for everyone to visit us, and it's easier to visit them as well, with a car. They won't have to come into the city to see us and spend up to an hour looking for parking near our apartment. We won't have to train out there and get picked up from the station by whomever is free.
Don't get us wrong again: we value mass transit, and it's better for the environment. This was a really hard decision for us, as we've lived a lifestyle without a car for a decade now.
You can choose the schools that make sense for you
It's no big surprise that lots of cities don't have the best public schools.
Or rather, the best way to say this is that a lot of cities have a mixed bag of public schools, with districts changing every few years based on population and demographics. You could move somewhere in the city and then get re-zoned. You could also get priced out of a neighborhood where the schools are considered desirable.
Moving to a suburb gives you more control over this, mainly because lots of suburbs have their own school systems. Where we both grew up, elementary school zoning was simple, and you could grow up knowing which high school you'd end up going to when you got older.
Moving to the suburbs makes school districts much more of a plan, when compared with the city.
You can move closer to your hobbies
We've developed hobbies as we've grown older. It's part of what makes us who we are. If you like to ski or be near the water, the suburbs afford you the ability to move closer to your favorite activities.
Among our hobbies are travel, photography, cooking and working out. For me, it's biking, and for Dan, it's running. When considering a move, we think about all these things.
Luckily, photography and travel go hand in hand, and airports are high in our minds whenever we think about moving elsewhere. How far would we be from an airport? How would we get there? Would it deter us from traveling? As you know, we love traveling so, so much.
For working out, we need places where we can run and bike. With biking, I'm cool with doing it on the streets, but for Dan's runs, he prefers parks. He's looking forward to planning new routes in green spaces in the suburbs, even though he likes running and does all his marathon training in NYC.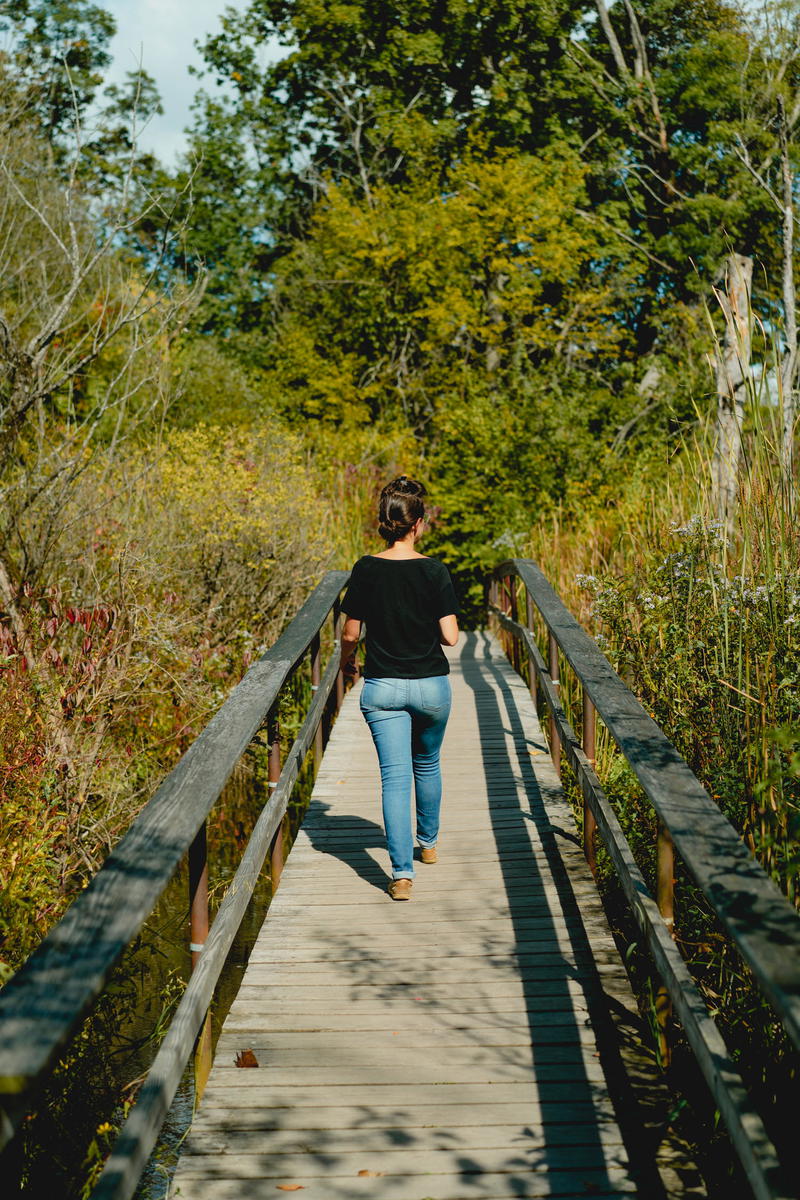 It can be simpler to raise kids in the suburbs
Raising kids in the suburbs is pretty straightforward, and this comes from me, a person who grew up both in the city and in the suburbs. That's right, I was raised in NYC until I was five years old, and then I started kindergarten in the suburbs when my family moved!
I can see things both ways. I can see how great it was for me to go to preschool walking distance from the apartment where my family lived. My mom never had to look for a parking spot or deal with traffic when taking me to my preschool.
And, living in an apartment building, I was friends with all the little kids on my floor and in the building, and we'd all see each other at the neighborhood playground, only two or three blocks away.
Growing up in the city has its downsides, though. For example, with no backyard, it's harder to have something like a birthday party for 20 people. It's harder to host a holiday meal for lots of family, based on space alone.
In the suburbs, you get the space, and you live a car lifestyle, where you'll deal with driving to preschool, but you won't have to dodge as much rain or snow on the walk over.
You might be closer to your favorite airport
This may be a very NYC-specific one, because most American cities have one airport, but listen up: NYC has three.
And one of them is in New Jersey, near where we're moving.
If you see our guide to deciphering NYC's three airports, we explain how the airports are all pretty far from each other and service different conveniences for the city and metro area.
We often fly United Airlines, and United flies out of Newark Airport, the NYC metro area airport that will be closest to us when we move.
This is not a bad thing! We can Uber there, so that we don't have to park, and it will be 15 minutes!
As we explain in that NYC airport guide above, getting to any of NYC's airports from within the city is either an expensive cab or Uber/Lyft ride, or requires advanced planning to take the subway, or bus, or regional NJ Transit train.
Of course, there are benefits and disadvantages for everything.
Car trips will be easier
One thing we're looking forward to with a move to the suburbs is fewer logistics if we just want to pop in the car and visit other friends who live in the suburbs.
Or head upstate for a day, or a weekend.
Or head to the beach for half a day!
Right now, we don't have a car that belongs to us in Brooklyn. There is simply no need for that! Where would we put it? How much would we spend on parking? We wouldn't even need the car during the week, and we don't travel every single weekend; rather, we enjoy our time at home, with all the hobbies I mentioned.
When we have a car parked right outside where we live, we can visit our friend at her house in the Catskills or trip out for any of these day trips in the NYC metro area, without having to hesitate.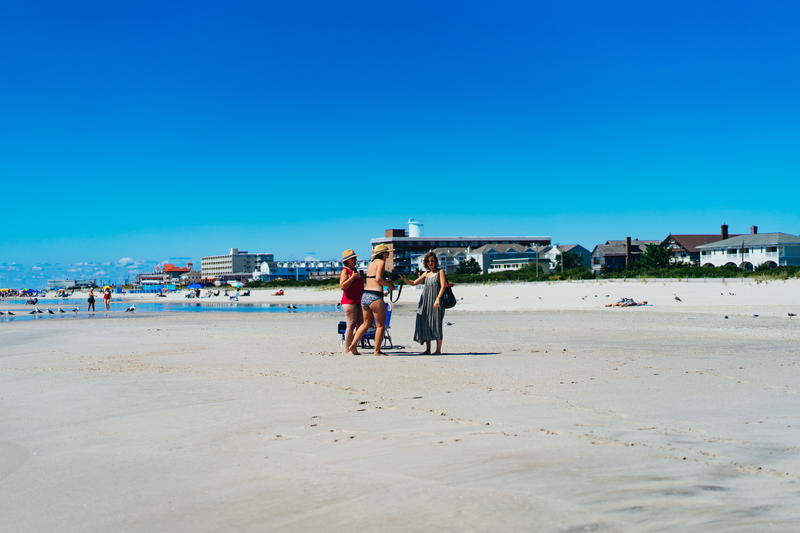 You'll gain access to new amenities
One thing our apartment building in New Jersey will have is a pool.
Let me tell you: this is something extremely hard to come by in NYC, simply because there is no space for this type of thing!
We'll have a pool, and courtyard paths to walk on, and a fire pit with loungers we can enjoy when friends visit. There's also plentiful parking for residents, and we'll be a short walk to the train that goes to Manhattan. It seems like the best of both worlds to us.
We have it pretty good with our apartment in Brooklyn nowadays, with amenities we enjoy (a rooftop, a patio, desk staff, a gym and a club room), but change is okay.
You'll have space to entertain a bunch of friends
One thing we can't really do now is have 20 friends over for a meal. We have space for only a dining table that seats up to four people, and if we know we'll be having more than 10 friends over, we have to really calculate if we can fit a few more. We've done it, but there's hesitation.
With an apartment that's slightly bigger, or one day, a house, we'll be able to carve out space for having lots of guests, all at one time, doing things we love.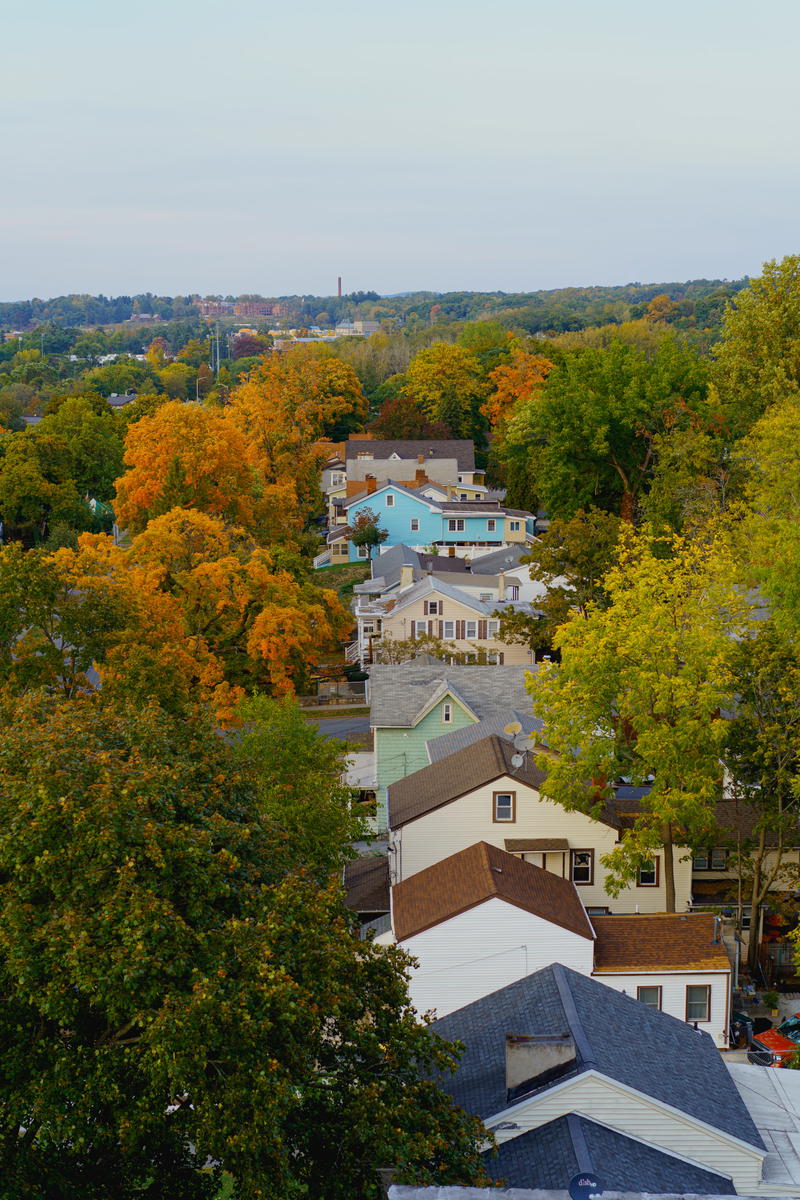 You can host friends when they visit
When friends visit NYC and ask if they can stay with us, we plainly say that we don't have a guest room. We hardly know anyone who does! In NYC, you get an apartment based on yourself, your roommates, or your partner, and if you have the budget, you'll get a second bedroom as a home office or for your future child.
One thing we can't really do is host another couple to stay with us.
But, when we move to the suburbs, we hope this changes! We've stayed with other friends who have houses in suburbs and it's nice to stay in their guest rooms and spend time with them.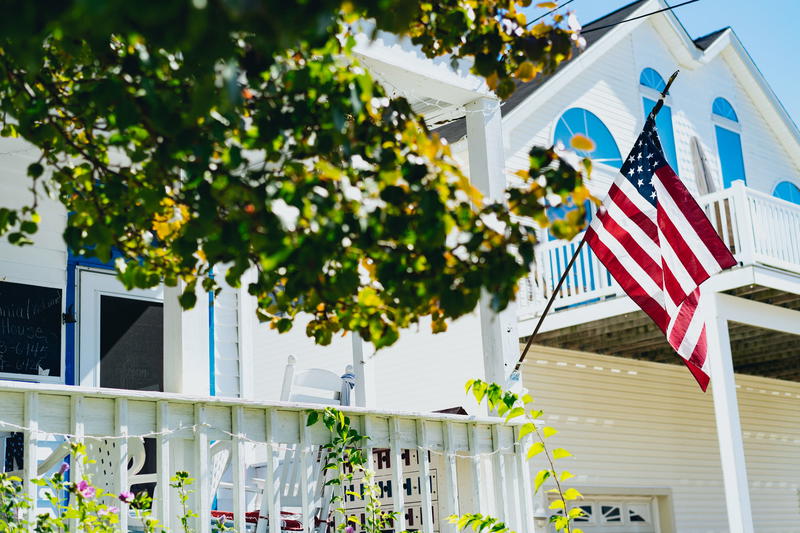 It will hopefully feel like growing up
We have to keep telling ourselves that change is OK. Change means you're growing up, moving into a new chapter and hopefully getting ready for new parts of your life that you are excited about.
We're looking forward to having a family one day soon, and with that, we have to plan for what's best for us in for that time in our lives. Of course, we still plan to keep traveling.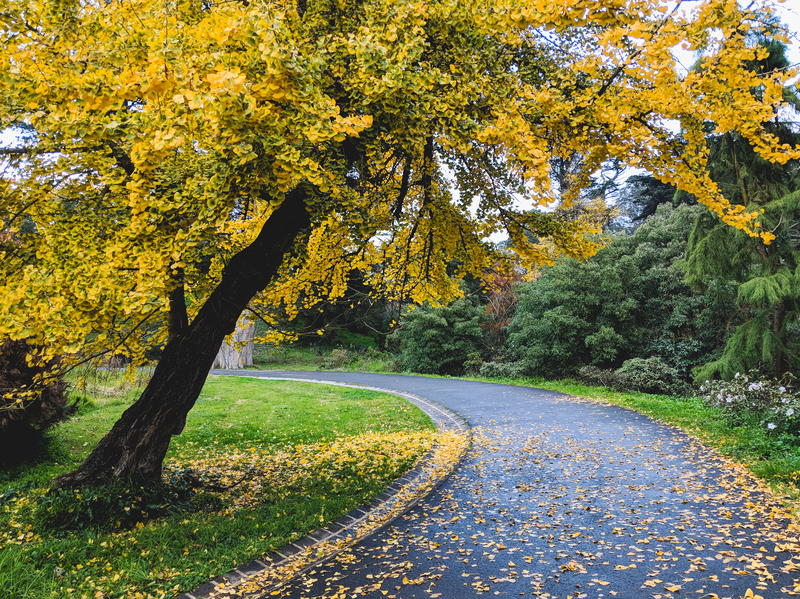 Enjoyed our article?
Consider supporting us! We're a 2-person team (learn more about us here) and your support enables us to create quality content. Thank you!